Look people, don't take this the post the wrong way. If this platform wasn't oozing with potential, I'd be long gone. I believe Hive's biggest issue is that it's run entirely by engineers. I should know, I am an engineer. For them, every problem requires a technical solution. Bullshit I say.
The Argument For Lower Inflation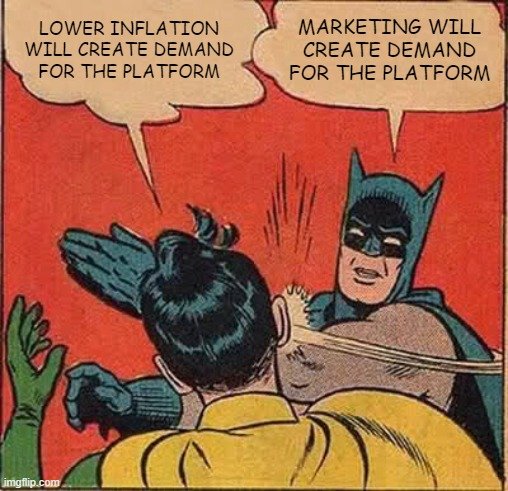 Don't let these folks with the big wallets talk you into killing inflation on HIVE. Many of these big wallets got big by exploiting the STEEM system in ways that would now be unacceptable on HIVE. The ONLY WAY to level the playing field so that their influence deteriorates over time is continued inflation. Do you want to be ruled by oligarchs? Go ahead and cancel inflation.
---
Build It And They Will Come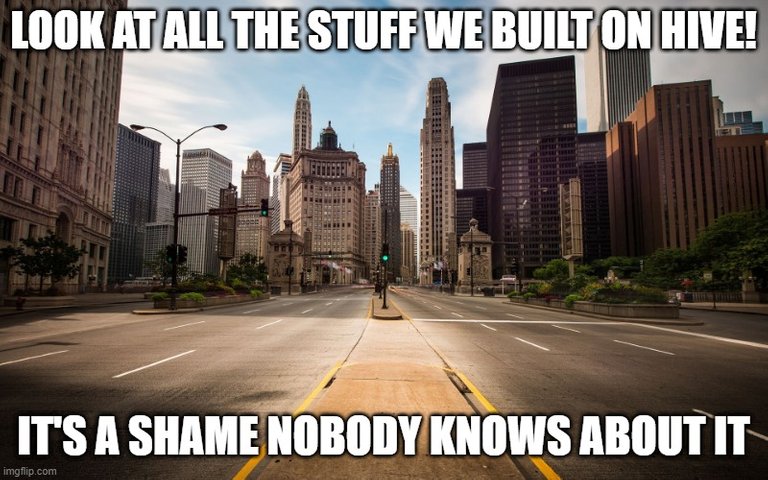 Instead of lowering inflation, what HIVE needs is exposure, marketing, publicity, awareness, or some other actual indication to the wider crypto community that it still actually exists. The fork off the evil Justin Sun Empire schtick has long since lost its luster. We are literally in the middle of an alt season, and the HIVE demand is total shit. You think it's because people aren't building enough stuff here?
---
Can a Leopard Change His Spots?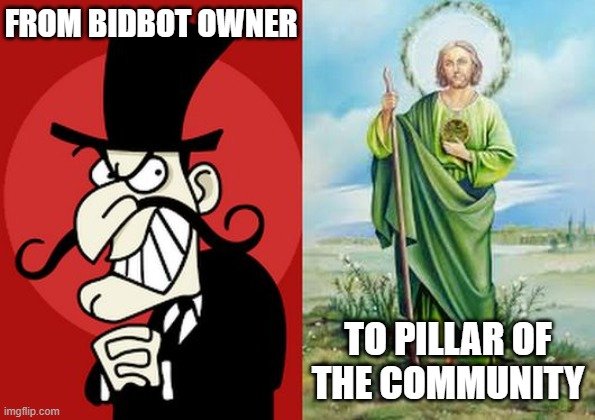 Imagine a person spending literally years milking a platform of rewards on STEEM, only to leverage those rewards into a 'thought leader' on a contentious fork of it. Could you call that money laundering? When someone gets a bright idea, it might help to try and speculate what their actual intent is based upon their previous behavior.
---
The Birth of the Marketing Proposal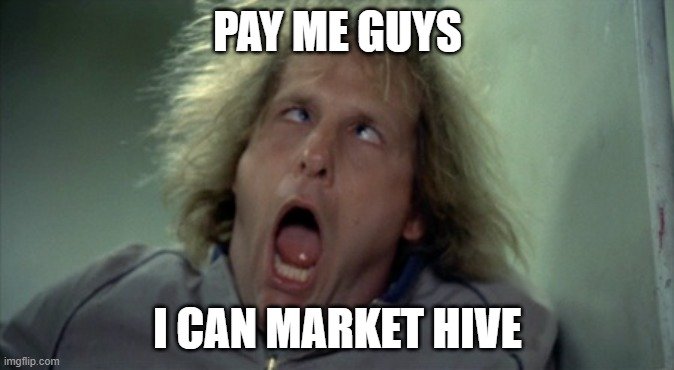 I see marketing proposals starting to crop up. Good. I'd like to see a lot more energy go into marketing. The problem with most of them thus far, is that what they amount to is a request to 'pay me to be a marketeer'. While I like the spirit, what I am craving is the plan of how you actually plan to market the product, and how you plan to allocate your funds. I would vote a detailed proposal, because I would be comfortable where the money was going. The last thing I want is more 'pay me I'm popular' schemes on here. You know exactly who and what I'm talking about.
---
If You Are Offended by This Post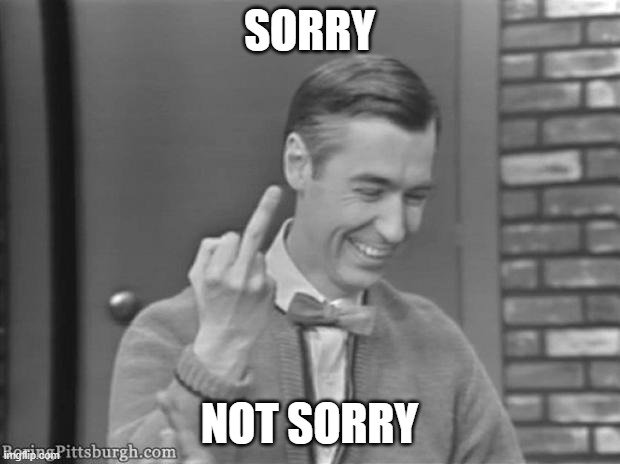 If the shoe fits...
Posted Using LeoFinance Beta