I Care a Lot | Review / Opinion | SPOILER FREE [ENG/ESP]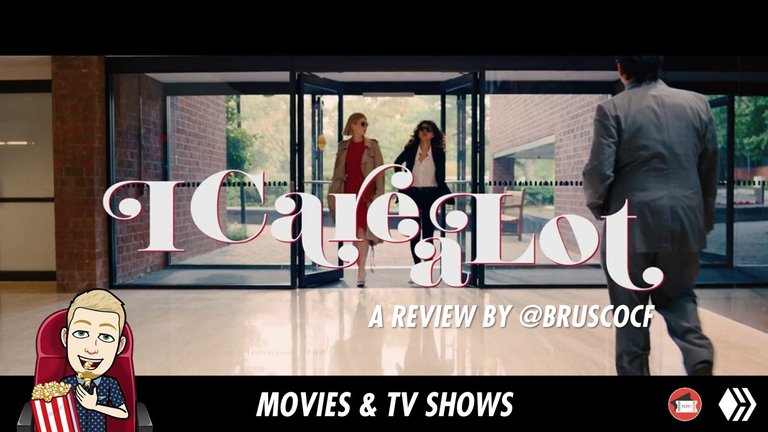 This film makes you enter into an EXTREMELY interesting and intense moral conflict, so my dear readers, let's talk about something that is not a third, fourth or fifth part of a romantic comedy but something totally new; let's talk about I CARE A LOT.
Esta película te hace entrar en un conflicto moral EXTREMADAMENTE interesante e intenso, así que mis queridos lectores, hablemos de algo que, no es una tercera, cuarta o quinta parte de una comedia romántica sino de algo totalmente nuevo; hablemos de I CARE A LOT.

Rosamund Pike, Eiza Gonzalez, Peter Dinklage and Dianne Wiest are the protagonists of this interesting story, where we will meet a couple of women who are dedicated to scamming the elderly. You see, for me there are like 3 types of people that one should never, NEVER, mess with: Children, mothers and the elderly... These witches (to call them in a somewhat decent way) mess with these last 2.
Rosamund Pike, Eiza Gonzalez, Peter Dinklage y Dianne Wiest son los protagonistas de esta interesante historia, donde conoceremos a un par de mujeres que se dedican a estafar ancianos. Verán, para mi hay como 3 tipos de seres humanos con los que uno jamás, JAMÁS, debería de meterse: Los niños, las madres y los ancianos… Estas desgraciadas (por llamarlas de una manera algo decente) se meten con estos últimos 2.
The problem is, besides that, they have messed with the wrong mother and what seemed like an easy hill quickly turns into a nightmare. I must say this is a movie that instantly grabs you; the vile personality and almost psychopathic character of its protagonist, quickly drags us to want to know more about how his shady business works and how far she's willing to go to get away with it.
El problema, además de eso, es que se han metido con la madre equivocada y lo que parecía una cuesta fácil, rápidamente se va convirtiendo en toda una pesadilla. Debo decir que esta es una película que te atrapa al instante; la personalidad y el carácter vil y casi psicópata de su protagonista, nos arrastra rápidamente a querer conocer más de cómo funciona su negocio turbio y querer saber hasta dónde está dispuesta a llegar para salirse con la suya.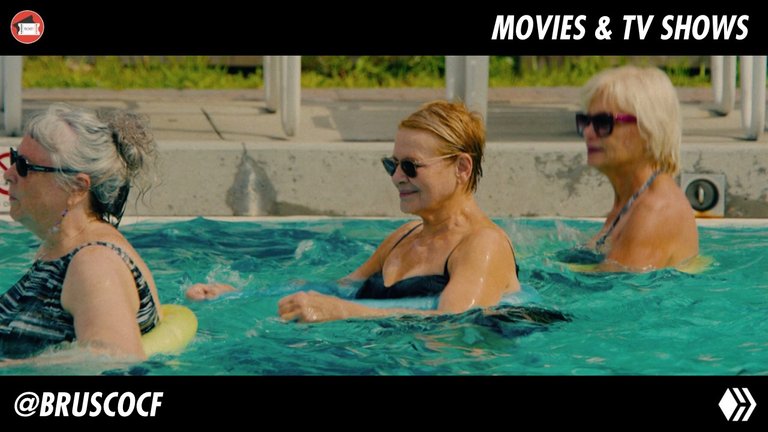 The interpretation of Rosamund Pike, our main protagonista, is Great (with a capital G) since she manages to embody a ruthless and self-confident woman, and makes her feel in a natural way, as if it did not cost her any work; She is a beautifully repulsive villain. On the other hand, Eiza González does not stop growing and succeeding, and here she gives us a confident and convincing performance, a combination of fragility and power.
La interpretación de Rosamund Pike, nuestra principal protagonista, es Grandiosa (con G mayúscula) ya que logra encarnar a una mujer despiadada y segura de sí misma, y lo hace sentir de una manera natural, como si no le costara nada de trabajo; es una villana hermosamente repulsiva. Por otro lado, Eiza González no para de crecer y triunfar, y que aquí nos entrega una actuación segura y convincente, una combinación de fragilidad y poder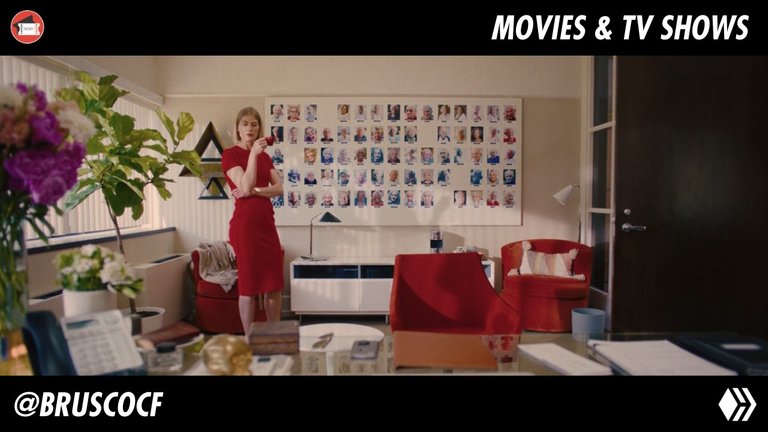 I like that it doesn't fall into the error that many other films fall because it is very easy to, which is that when you have a powerful female protagonist, they want to force her to adapt to a male mold ... BUT NOT HERE! they build their own personality from a feminine base.
Me gusta que no cae en el error que caen muchas otras películas porque es muy fácil caer en él, el cual es que cuando se tiene a una protagonista femenina poderosa, quieren forzarla a adaptarse a un molde masculino… ¡PERO AQUÍ NO!, aquí construyen su propia personalidad desde una base femenina.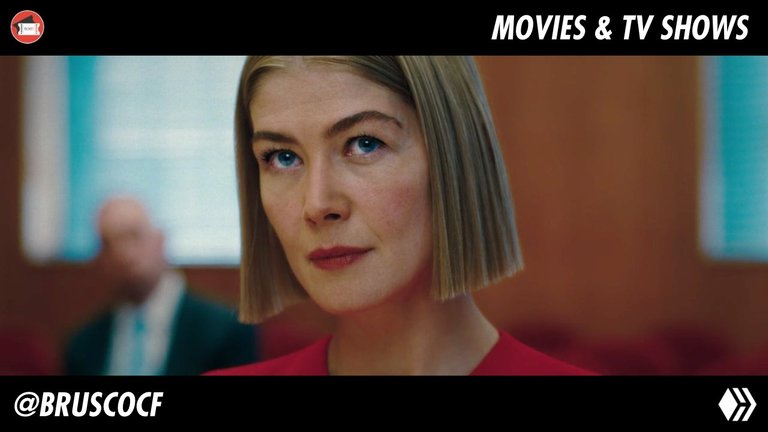 The truth is that it was a long time since I saw such an elegant and powerful introduction from a co-star as was the case with Peter Dinklage in the pastry scene, it only took a glance from him and the firmness of each step to detonate the power and influence what makes up this character; undoubtedly one of the best scenes of the entire film. The construction of that character is very solid; he doesn't lose his strength despite being put in absurd or out of place situations throughout the story.
La verdad es que hace mucho tiempo que no veía una introducción tan elegante y tan poderosa de un coprotagonista como fue el caso con Peter Dinklage en la escena de la repostería, solo bastó una mirada y la firmeza de cada paso para detonar el poder e influencia que conforma a este personaje; sin duda una de las mejores escenas de todo este filme. La construcción de ese personaje es muy sólida; a lo largo de la historia no pierde su fuerza a pesar de que lo pongan en situaciones absurdas o fuera de lugar.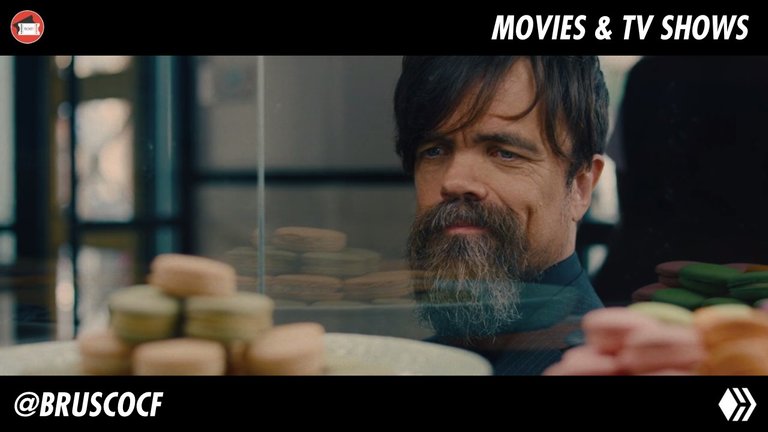 Before commenting on the aspects I liked about this film, I must mention that, for me, this was a film that, despite having a fairly strong start, little by little those elements that make it feel more and more original fade and it ends up becoming a more predictable and unbelievable story. This film went from being amazing and heartbreaking, but credible, to a shocking, intense but not very credible since the rules that the film sets from the beginning about its own universe, are rather traced to reality with a character that, although she built a crazy business, it is one that falls within the parameters of reality.
Antes de comentar los aspectos que me gustaron de esta película, debo mencionar que para mí fue una película que, a pesar de tener un arranque o inicio bastante fuerte, poco a poco se fueron desvaneciendo esos elementos que la hacen sentir más y más original y se termina convirtiendo en una historia de corte más predecible y poco creíble. Esta película paso de ser asombrosa y desgarradora, pero creíble, a una impactante, intensa pero poco creíble ya que las reglas que desde el inicio plantea la película sobre su propio universo, son más bien calcadas a la realidad con un personaje que, si bien construyó un negocio descabellado, es uno que entra en los parámetros de la realidad.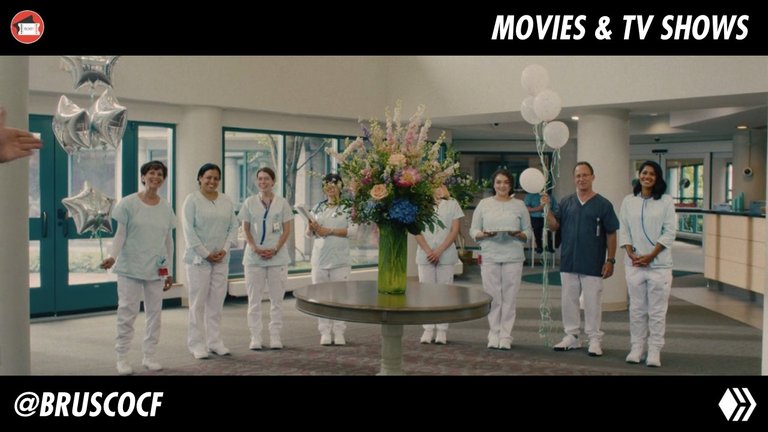 During the film there is a constant confrontation between two sides of our protagonists. As this confrontation progresses, the problem grows against the characters involved with the mafia, the story begins to twist its rules a lot and we find ourselves with unlikely situations that make the film, for me, lose a bit of character and strength. Of course, it should be noted that at no time does it stop being entertaining, it keeps you on the edge of the seat from start to finish.
Durante el metraje hay un constante enfrentamiento ente dos bandos de nuestros protagonistas. Conforme avanza este enfrentamiento, el problema va creciendo en contra de los personajes involucrados con la mafia, la historia comienza a torcer mucho sus reglas y nos encontramos con situaciones poco probables que hacen que la película, para mí, pierda cierto carácter y fuerza. Eso sí, hay que remarcar que en ningún momento deja de ser entretenida, te mantiene en el borde del asiento desde el inicio al fin.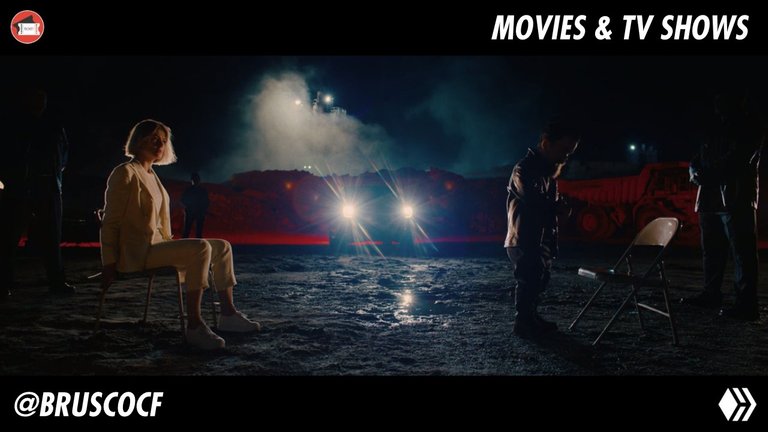 What I enjoyed the most about the film are those elements that lend themselves to reflection, such as the moral conflict between the two sides; On one hand, we have some abusive, extortionists and manipulative witches, and we as an audience most of us want them to pay for these bad acts, but on the other hand we have a mobster who, among other things, we know is dedicated to trafficking in women, and actually throughout the film, as an audience, we have to ask ourselves: Do WE really want any of these sides to be victorious? Knowing more about life on one side than on the other makes us empathize with them even though they are the antagonists or the villains? I'll read your answers in the comments hehehehe.
Lo que más disfruté de la película son esos elementos que se prestan a la reflexión, como el conflicto moral entre los dos bandos; por un lado, tenemos a unas desgraciadas abusivas, extorsionadoras y manipuladoras, y nosotros como audiencia la mayoría queremos que paguen por estos malos actos, pero por otro lado tenemos a un mafioso que, entre otras cosas, sabemos que se dedica a la trata de mujeres, y en realidad a lo largo de la cinta, como audiencia, nos tenemos que preguntar: ¿Realmente NOSOTROS queremos que alguno de estos bandos salga victorioso? ¿Conocer más la vida de un lado que de otro nos hace empatizar con ellos a pesar de que sean los antagonistas o los villanos?, ya leeré sus respuestas en los comentarios jejejeje.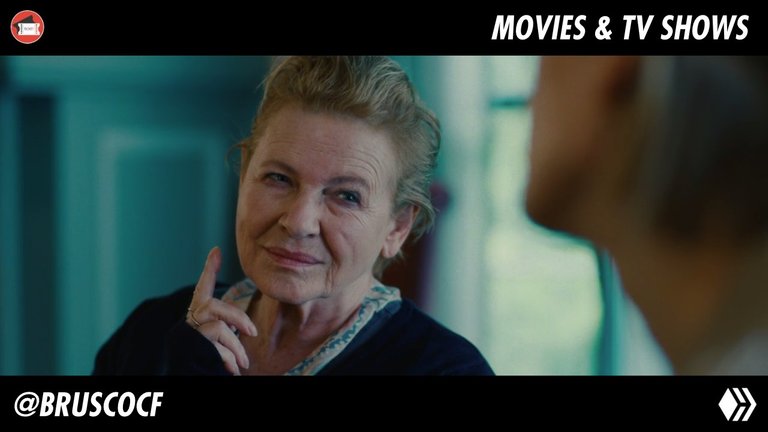 On the other hand, I loved the contrast between these two activities and trades; both take advantage of the vulnerability of third parties, the difference is that this business of caring for the elderly pretends to be a kind one, but it is nothing more than the wolf in sheep's clothing... How many businesses are there around us that are exactly that? Everyone benefits from the lack, needs or even the ignorance of others, with the result that, although they are "legal", they end up not being so different from those ilegal ones.
Por otro lado, me encantó el contraste que hay entre estas dos actividades y oficios; ambos se aprovechan de la vulnerabilidad de terceros, la diferencia es que este negocio de cuidar ancianos se hace pasar como uno bondadoso, pero no es otra cosa que el lobo vestido de oveja… ¿Cuantos negocios no existen a nuestro alrededor que son exactamente eso? Todos se benefician de la carencia, necesidades o incluso de la ignorancia de los demás, teniendo como resultado que, aunque sean "legales", terminan no siendo tan diferentes de aquellos ilegales.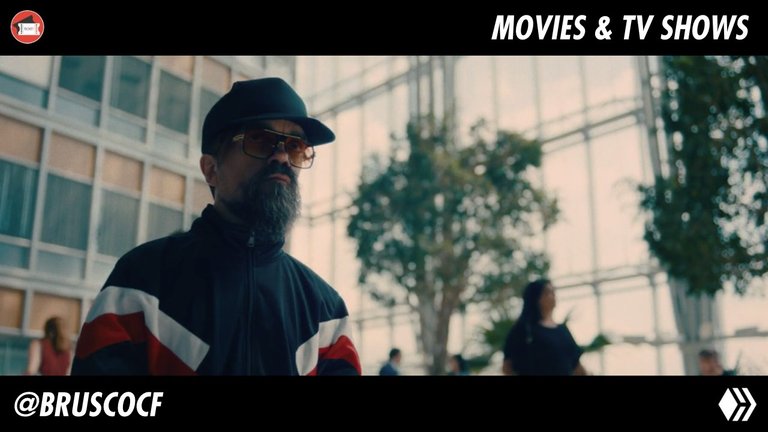 I remembered a lot about this character, Elizabeth Holmes, that woman who, according to her, had invented an express blood test; with just a very Little blood sample, it could detect any disease and gave you an extremely complete analysis, which usually took much more examinations, that was an absolute fraud; The point is that she presented herself to the world as a vicious entrepreneur who was looking out for the good of human beings, when in reality the money was being maliciously sucked from large companies that placed their trust in her. It reminded me too much of this story, and it is that here opportunism and impotence are also the main protagonists.
Me acordé muchísimo de este personaje, Elizabeth Holmes, esa mujer que, según ella, había inventado una prueba de sangre expres, que con solo un pinchazo te podía detectar cualquier enfermedad y te entregaba un análisis extremadamente completo, que usualmente te tomaba mucho mas exanemes, eso fue un fraude absoluto; el punto es que ella se presentó ante el mundo como una emprendedora vicionaria que estaba velando por el bien del ser humano, cuando en realidad se estaba succionado malévolamente el dinero de grandes empresas que depositaron su confianza en ella. Me recordó demasiado a esta historia, y es que aquí el oportunismo e impotencia también son los grandes protagonistas.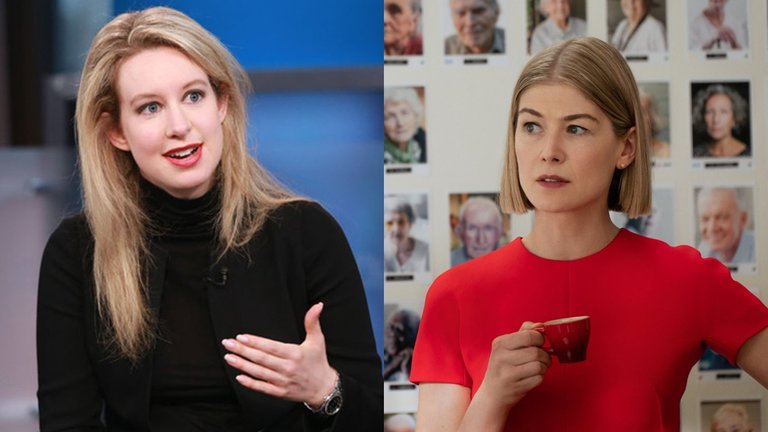 And finally, my dear readers, I CARE A LOT has a great premise that lends itself to reflection; It is an entertaining movie from start to finish that unfortunately, to my liking, loses its credibility and with it a moral message is carried that could have resonated with more force in the viewer, I don't mean to say that it is not a good movie or that it isn't enjoyable, even so, I expected a little more.
My Score: 6.5/10
Y, finalmente mis queridos lectores, I CARE A LOT tiene una gran premisa que se presta a la reflexión; es un producto entretenido de inicio a fin que desafortunadamente, a mi gusto pierde su credibilidad y con ello se lleva un mensaje moral que pudo haber resonado con más fuerza en el espectador, no con esto quiero decir que no sea una buena película o que no se disfrute, aun así, esperaba un poco más.
Mi Calificación: 6.5/10
Trailer
Poster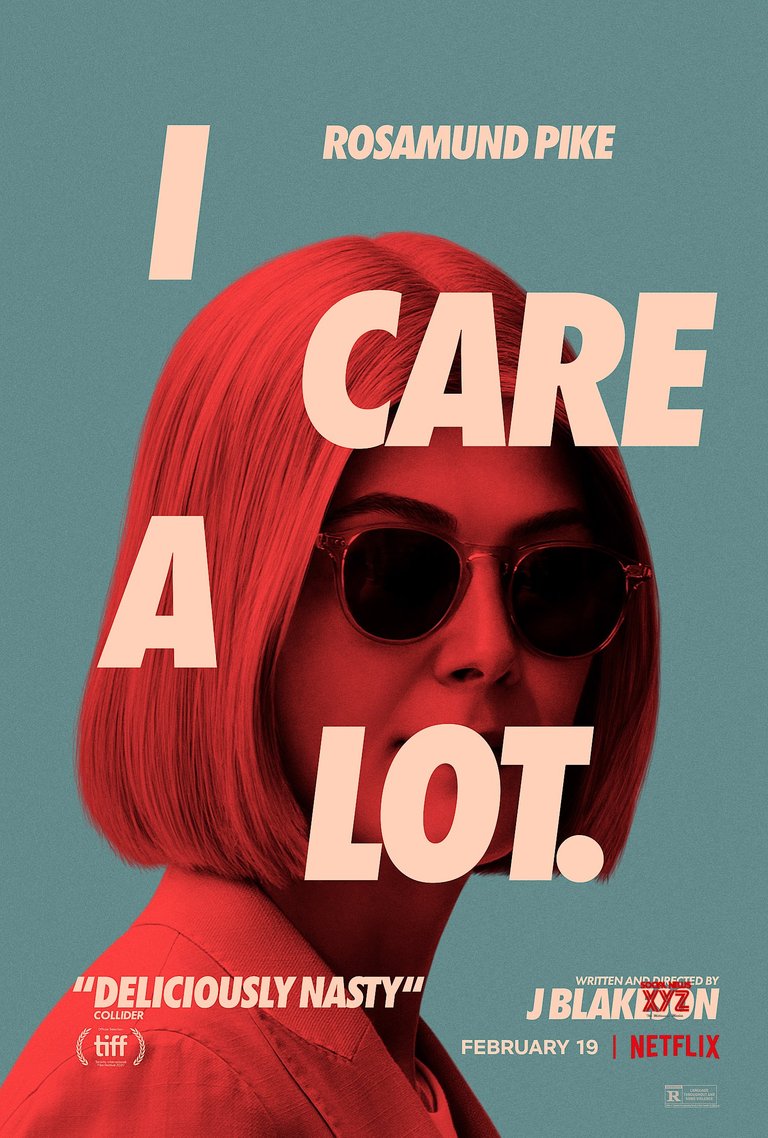 Source
Original Title: I Care a Lot
Director: J. Blakeson
Cast: Rosamund Pike, Peter Dinklage, Eiza González, Dianne Wiest
Release date (Netflix): February 19th, 2021
Genre: Thriller, drama, dark comedy
See you in the next one! ~ ¡Nos vemos en la próxima!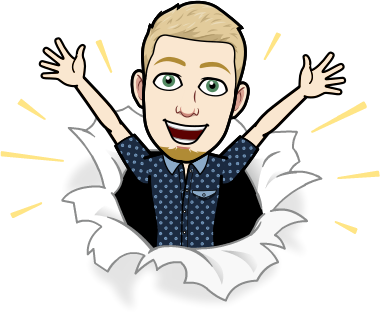 Screenshots used were taken by me using the Snipping Tool of Windows 8.1 from the Netflix Web Player.
Collage made using promotinal posters extracted from HERE.
Elizabeth Holmes photo extracted from HERE.
Images retouched with Adobe Photoshop CC 2014.
Avatar made using the Bitmoji app on Android.
Las capturas de pantalla utilizadas fueron tomadas por mí desde el sitio web de Netflix usando la herramienta Recortes de Windows 8.1
Collage realizado con posters promocionales extraídos de AQUÍ.
Fotografía de Elizabeth Holmes extraída de Elizabeth Holmes photo extracted from AQUÍ.
Imágenes retocadas con Adobe Photoshop CC 2014.
Avatar creado con la Bitmoji App en Android.
---
---