Hi there Hive Family,
Today I have a very interesting blog to share. We did a hike which was far from being stressful like my most recent ones but I did enjoy it altogether very much. The interesting part is that the mountain itself resembles the famous Matterhorn which is located in Switzerland and stands over 4000 metres high. Our mountain is just 1118 metres high but it is very steep and challenging to ascend.
Let me first of all give you a comparison of the mountains and then I will continue with my blog: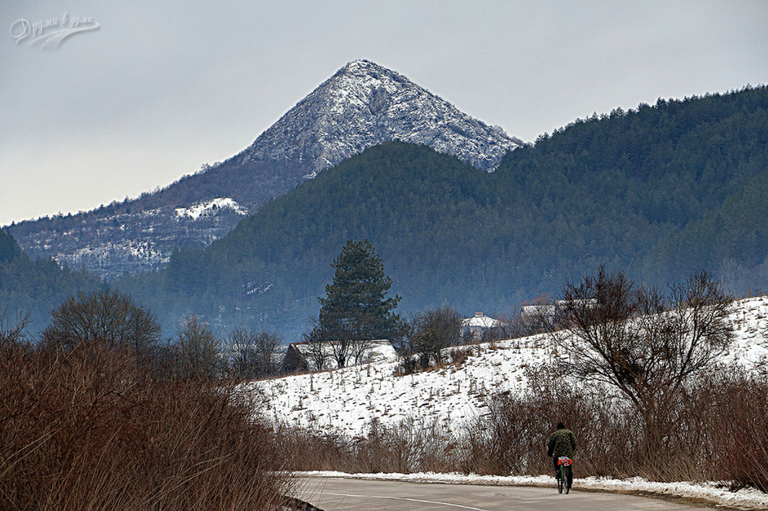 Source
I took this picture from a bulgarian blogging website because I couldn't capture a better one.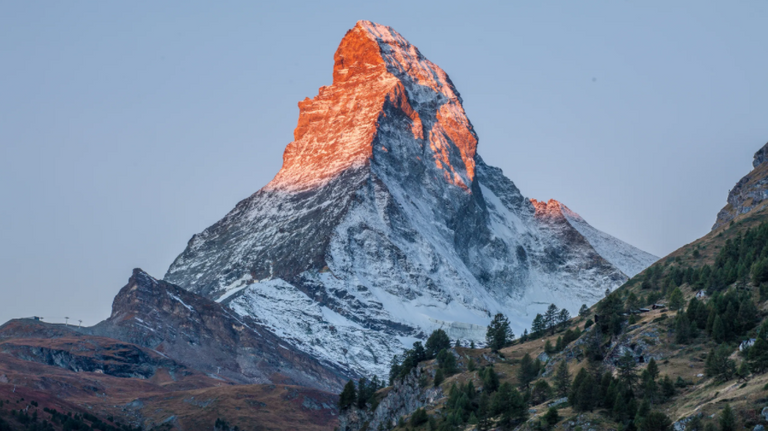 Source
OK... Maybe I am exaggerating a bit here 🤣🤣 It is just a saying here in Bulgaria. A marketing trick maybe to motivate people to visit the place. I took a quick look at the text of the Matternhorn source. They say that the summit of Matterhorn is part of Africa 😲 It was discovered and proved by studing the sedimentary rocks on the top of the mountain. These allegedly pertain to the African plate (The European and African plates collided with each other thousands of years ago).
Anyway, I am not here to blog about history but my experience on Peak Dragovski Kamik 😄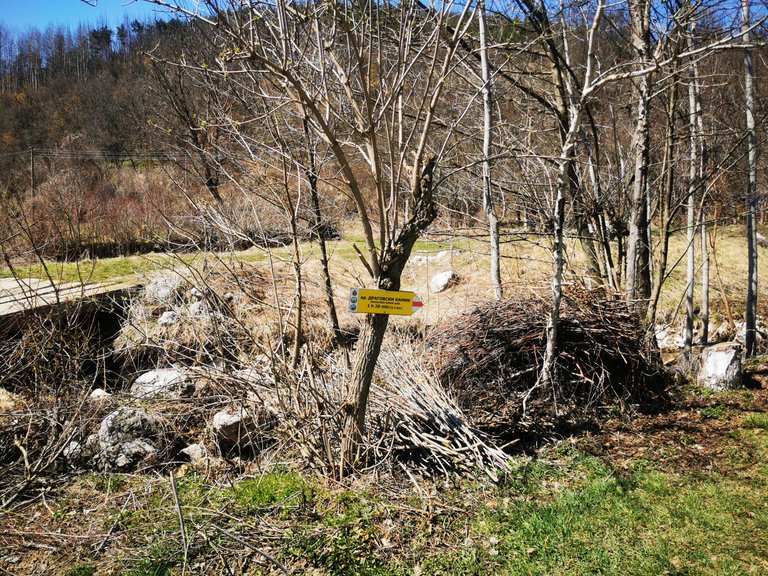 This is the sign. It says 1 hour and 20 minutes to the top. Not a biggie at all.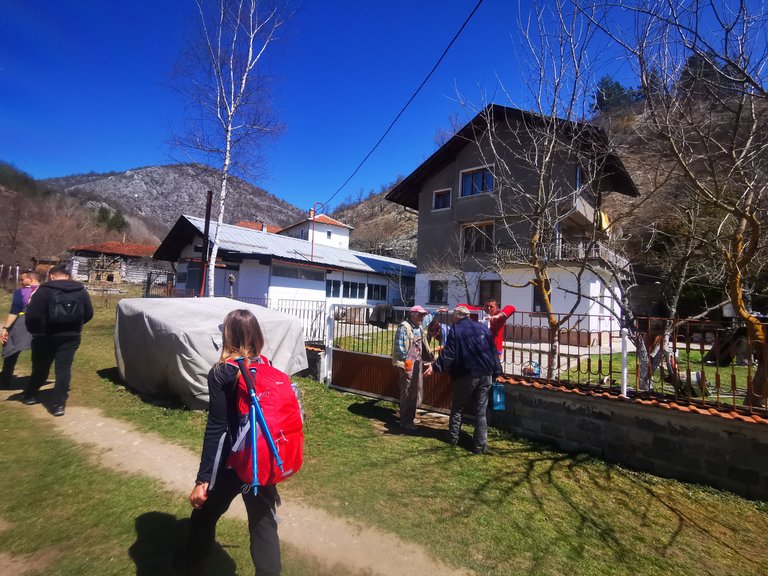 We were 5 people in total. We passed a few houses before starting the ascend.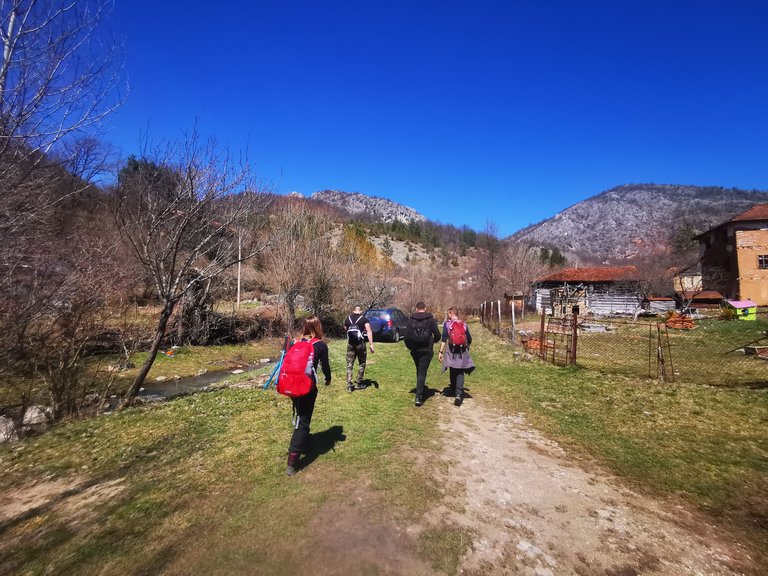 The mountain awaits us.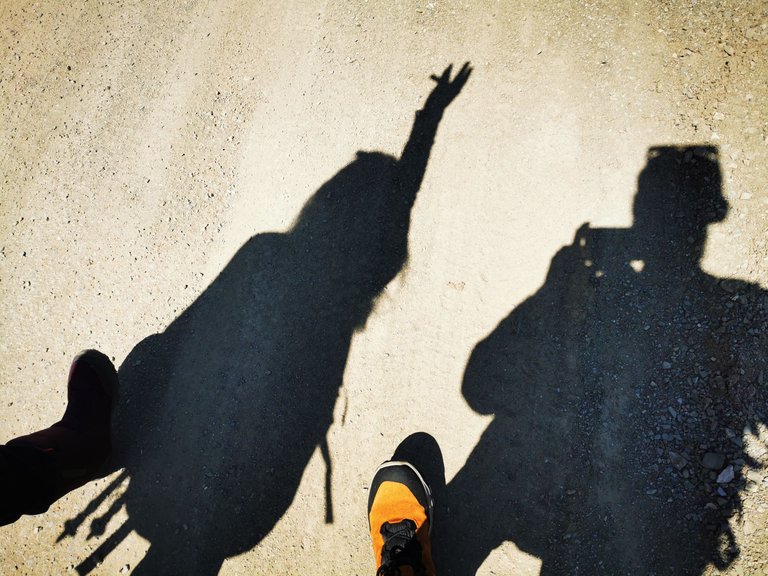 Lets go then. Not sure what the sign with the hand is 😅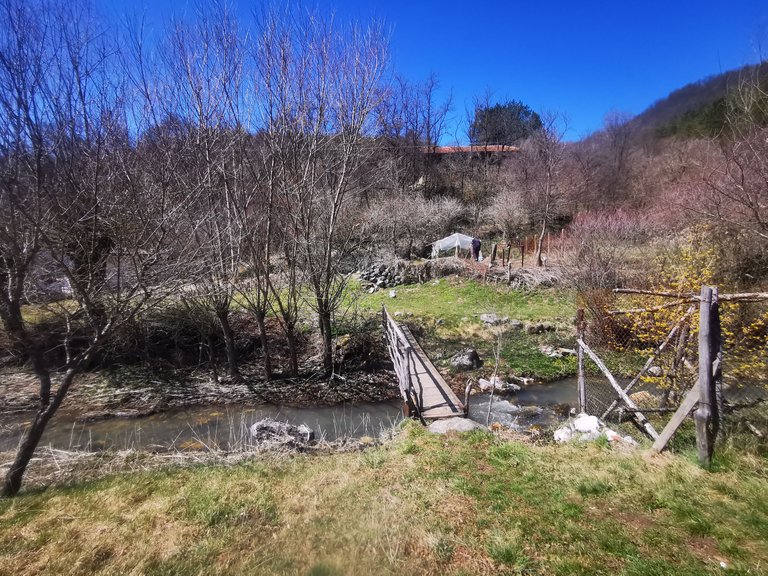 Passing by the village was fun.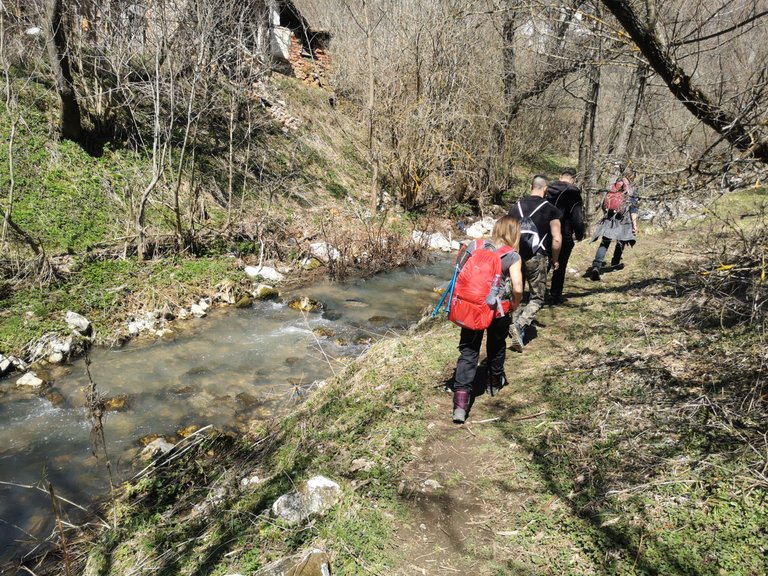 Always a river in the beginning of any of our hikes. A must have 🙃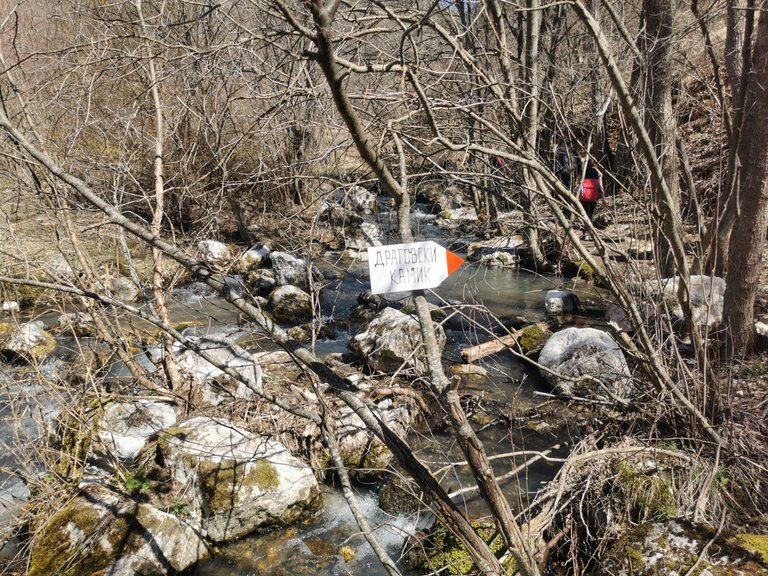 Following the signs, we are on the right track.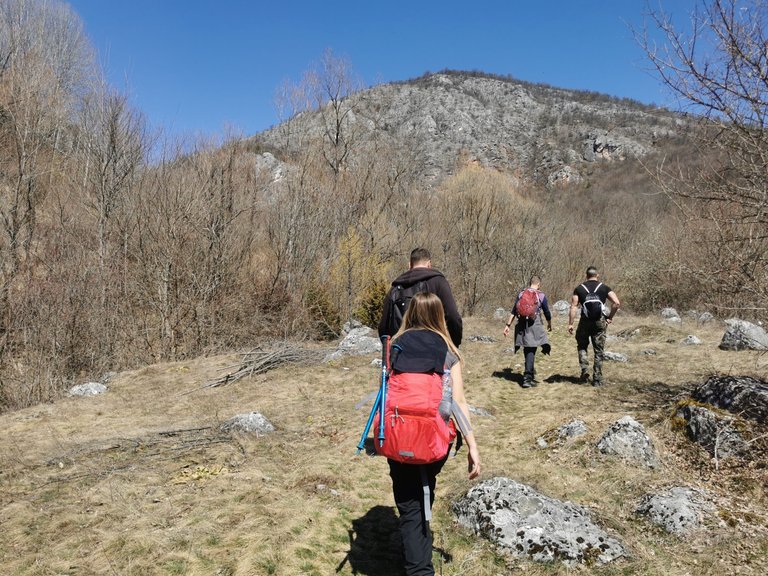 Our ascend starts now!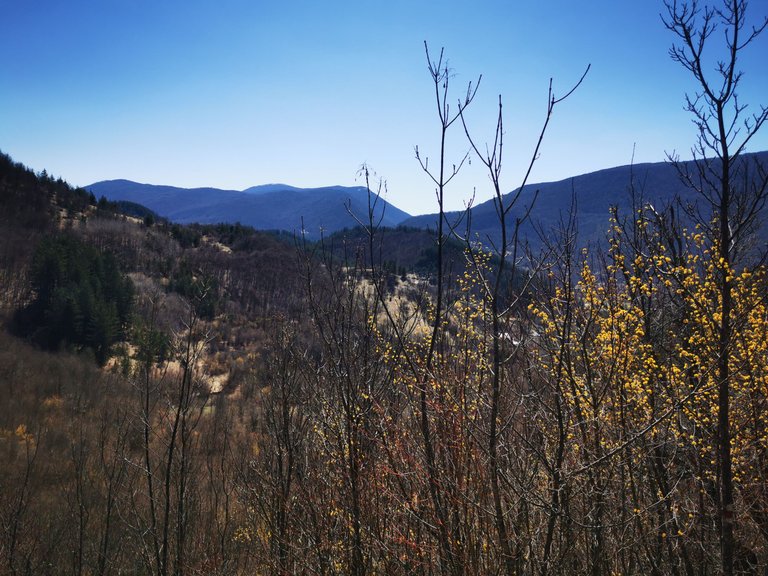 First views.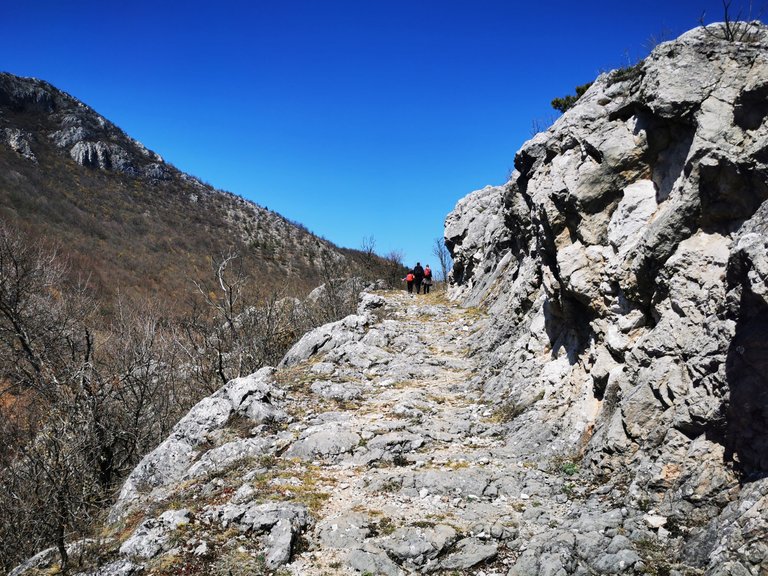 Rocky passages.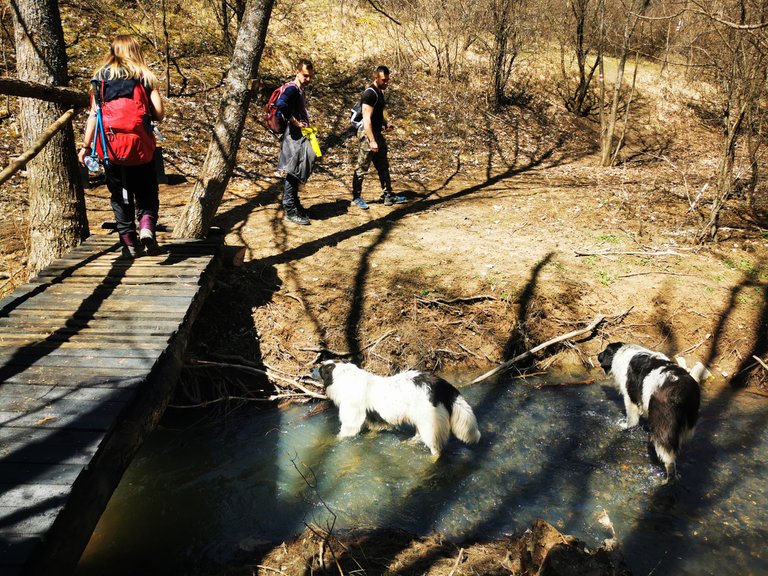 These dogs followed us until the steeper surfaces.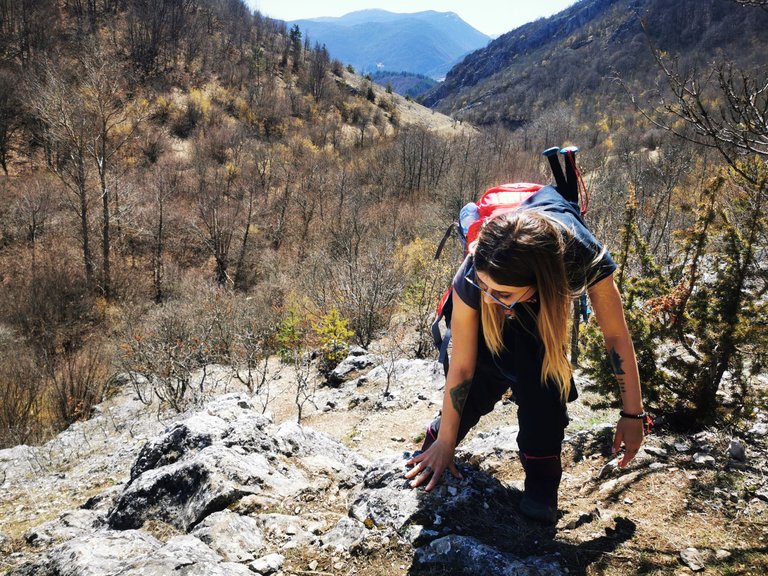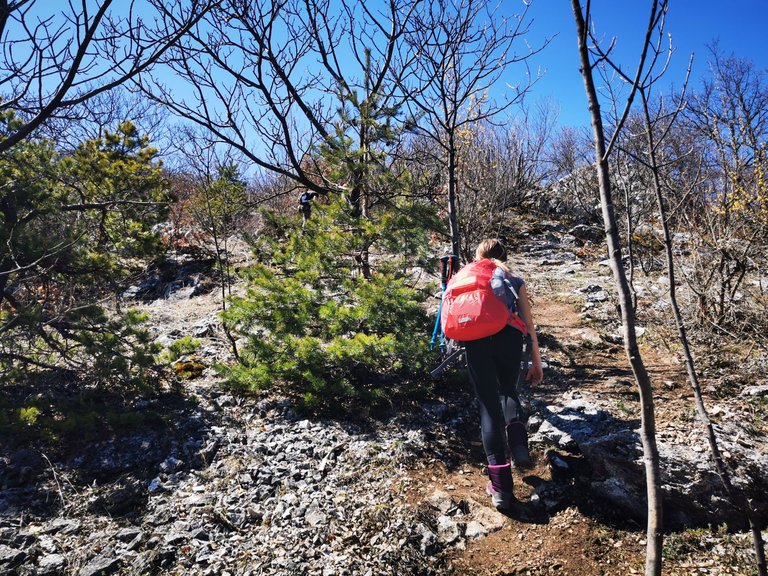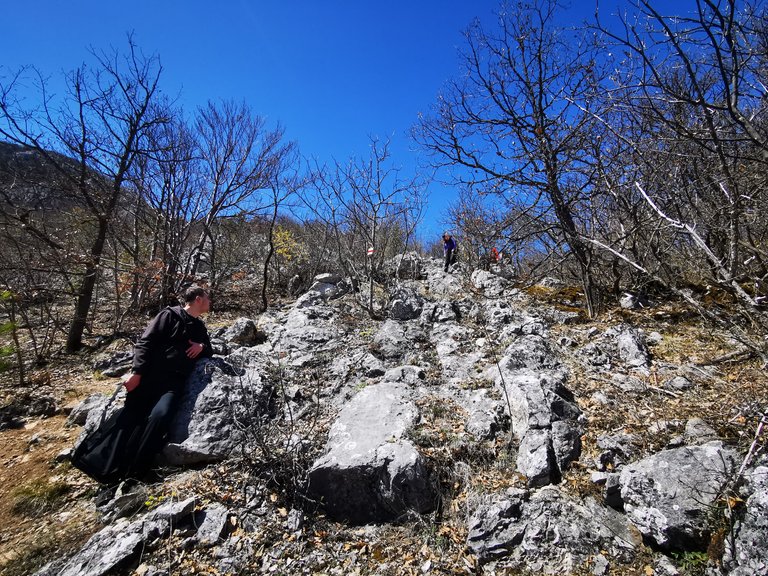 This is why, we like to call it the Bulgarian Matterhorn. It is not high but very steep. You need to look after every step you take or you risk falling.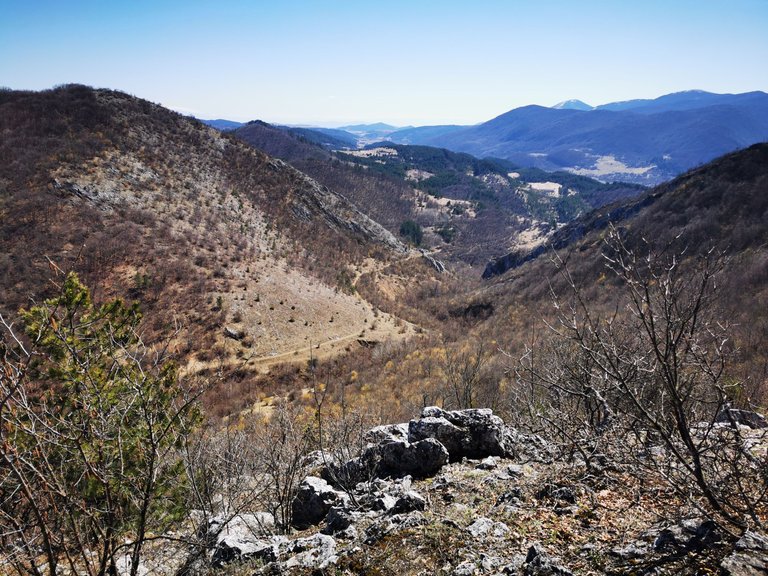 But the risk is all worth it. The views are amazing.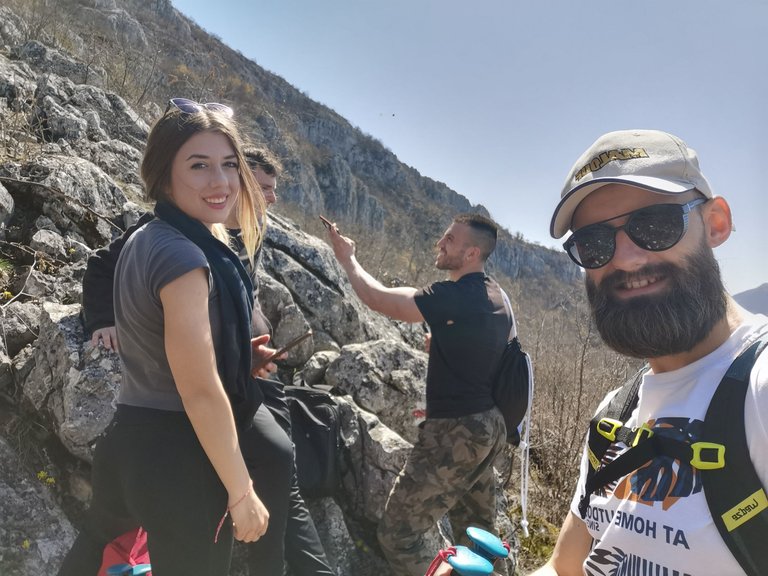 We took a brake to enjoy the surroundings and of course I seized the moment with a selfie.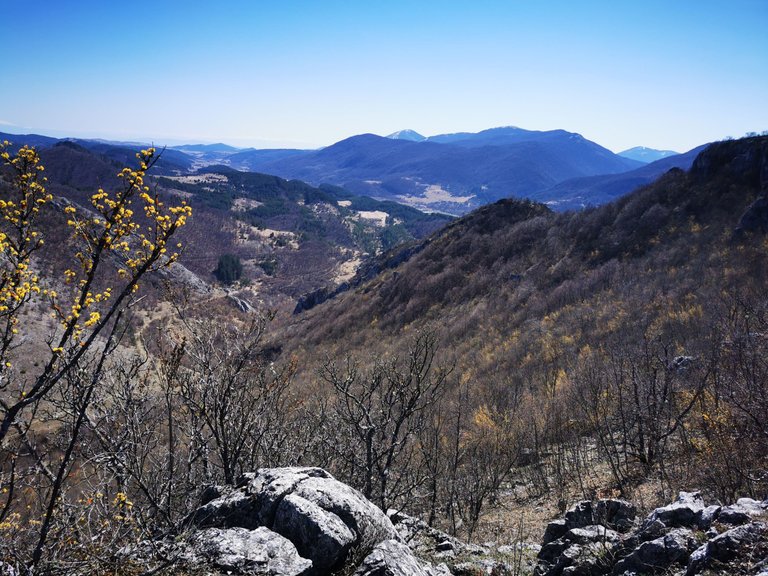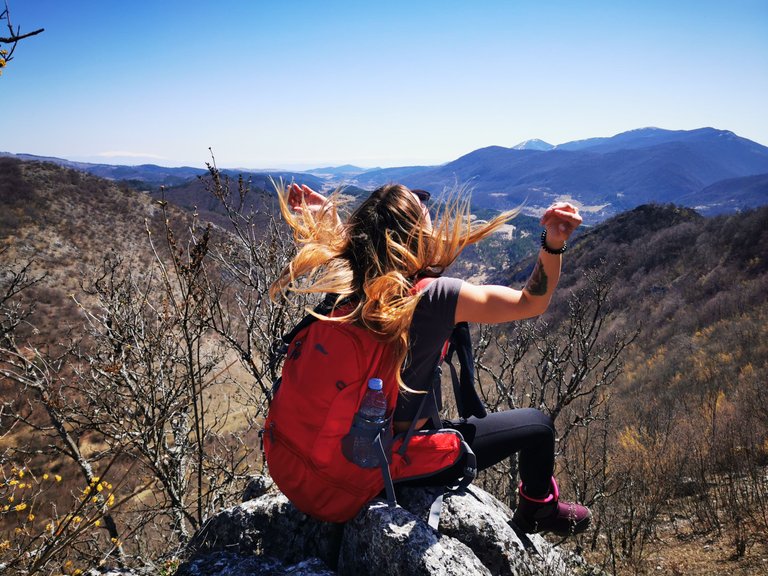 Not bad for a low mountain. And Yoana also showed her beautiful hair glowing ❤️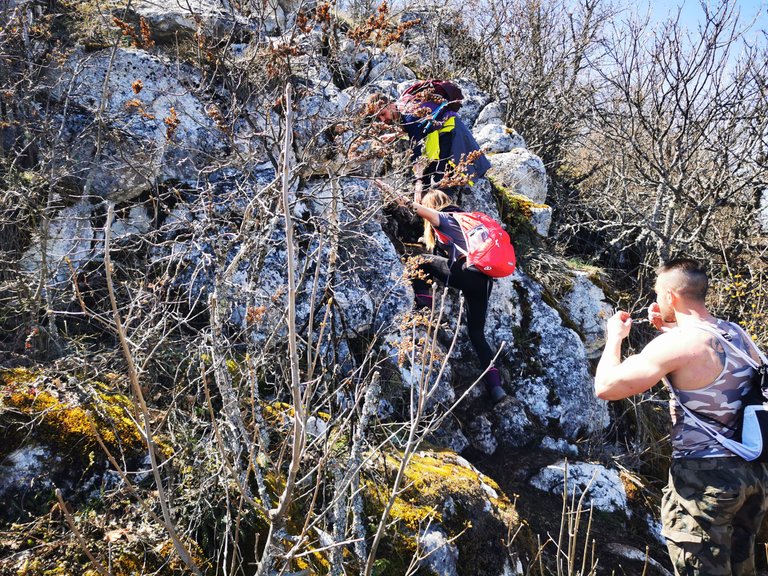 The climbing is real.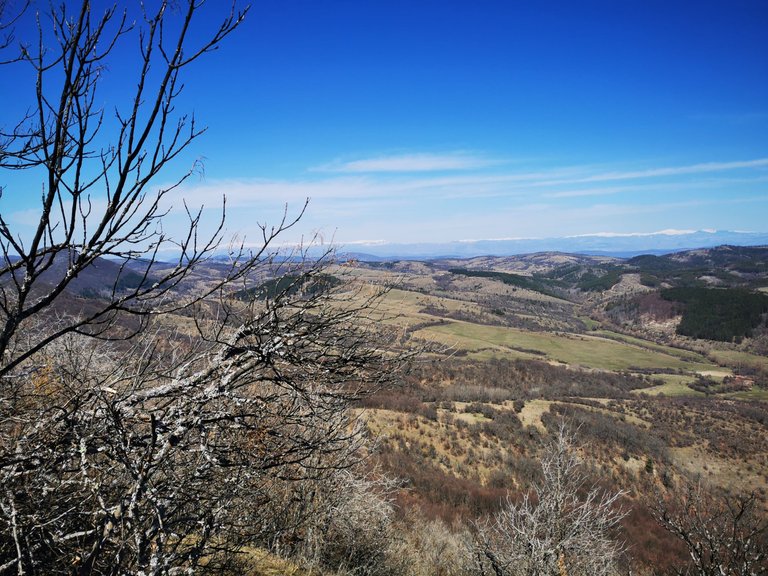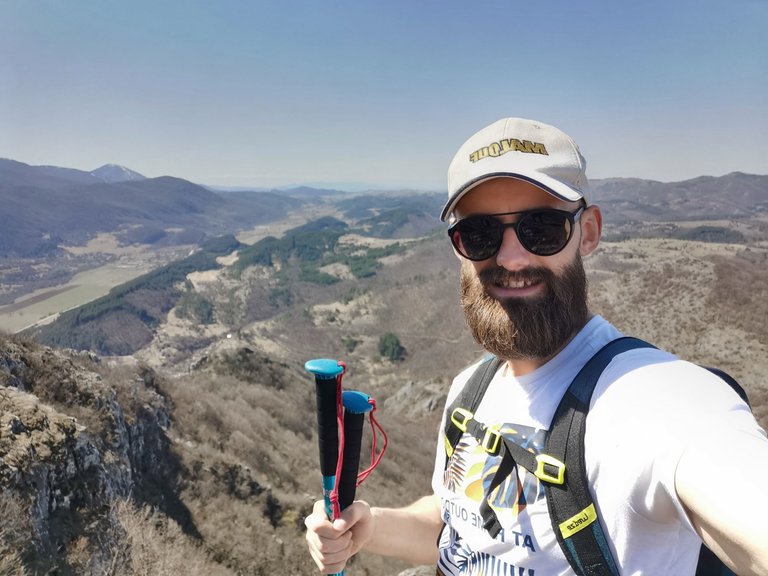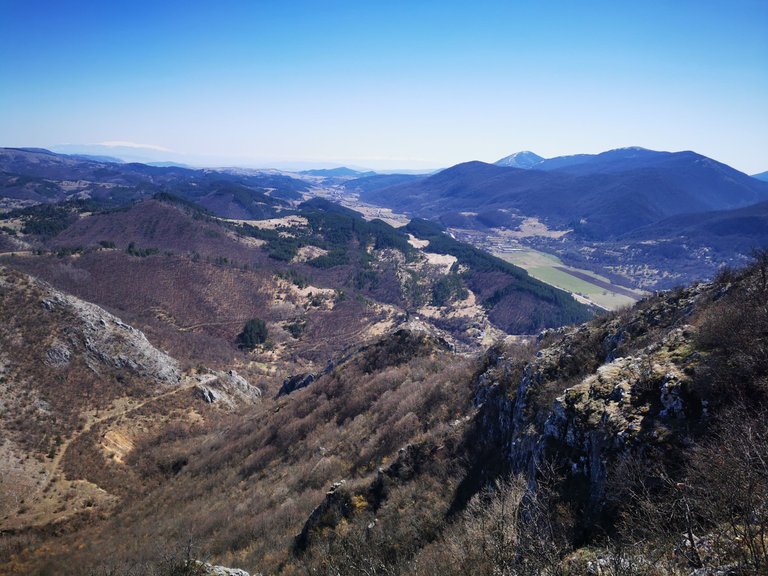 Crazy views just before the summit.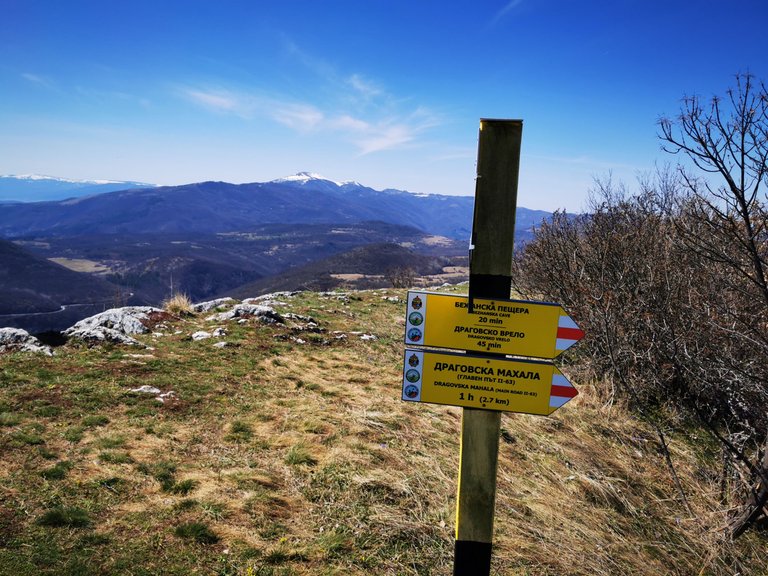 And here is the summit itself.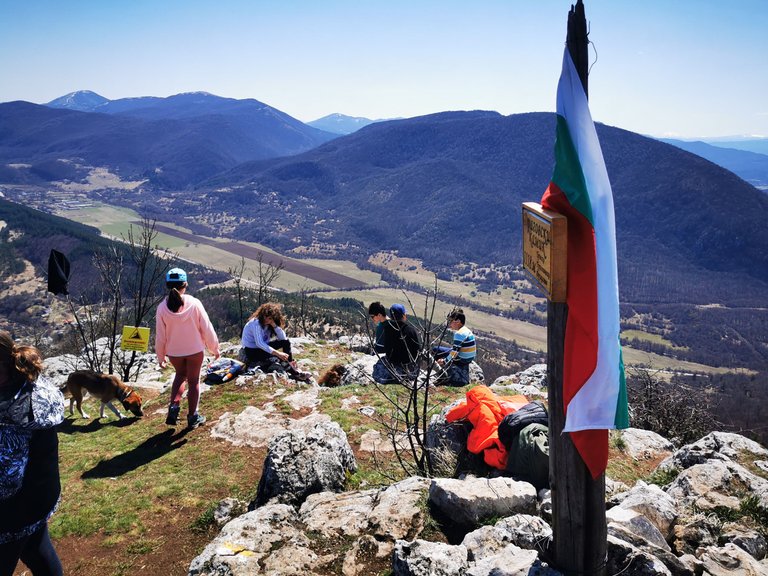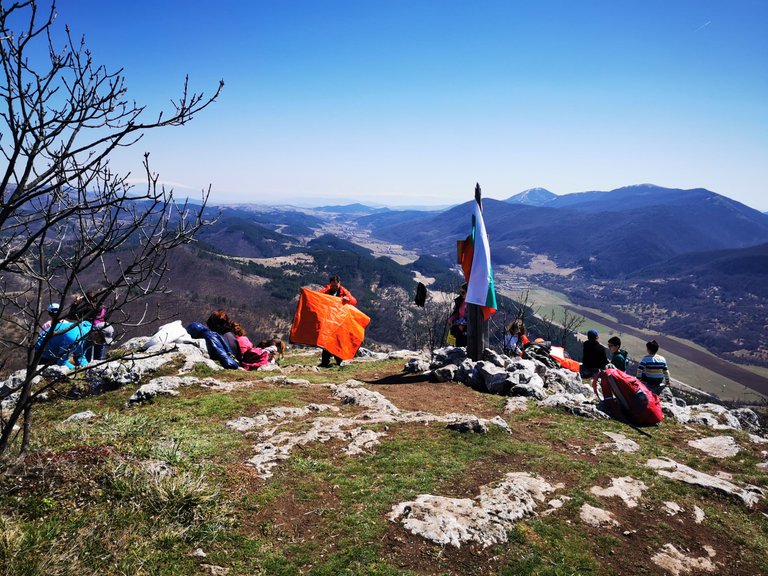 There were already people on the top barbecuing and having a great time under the warm sun.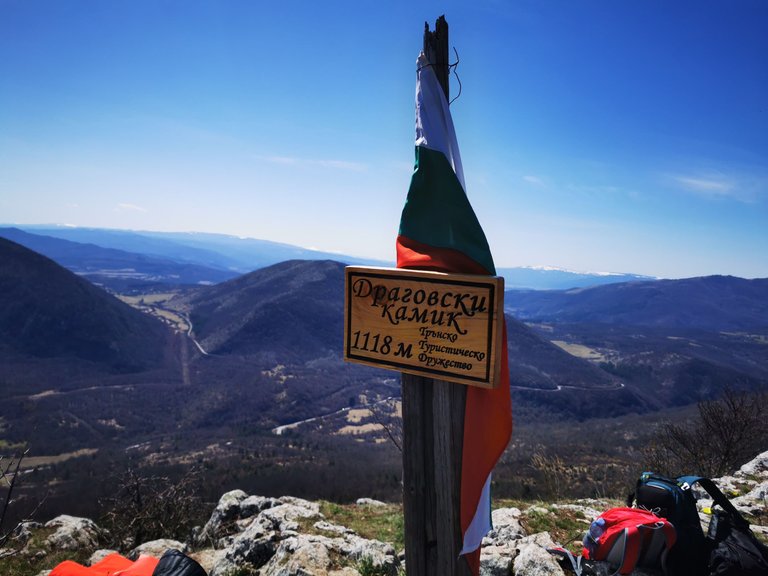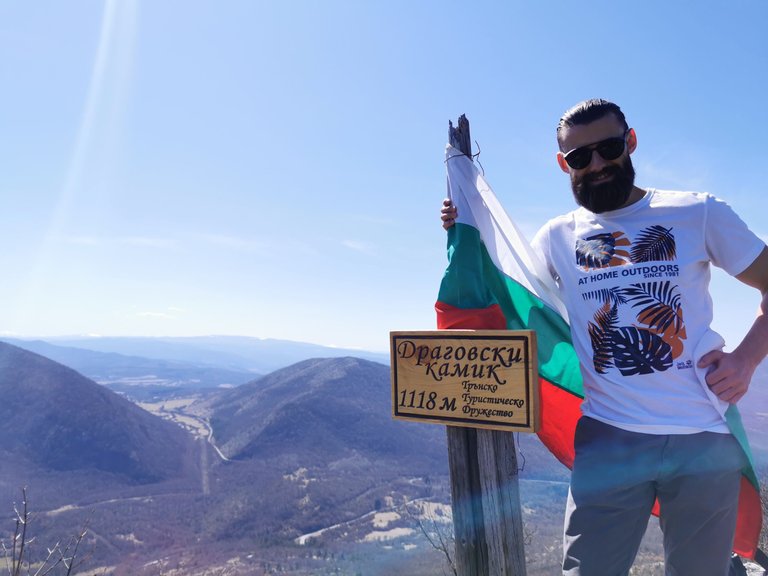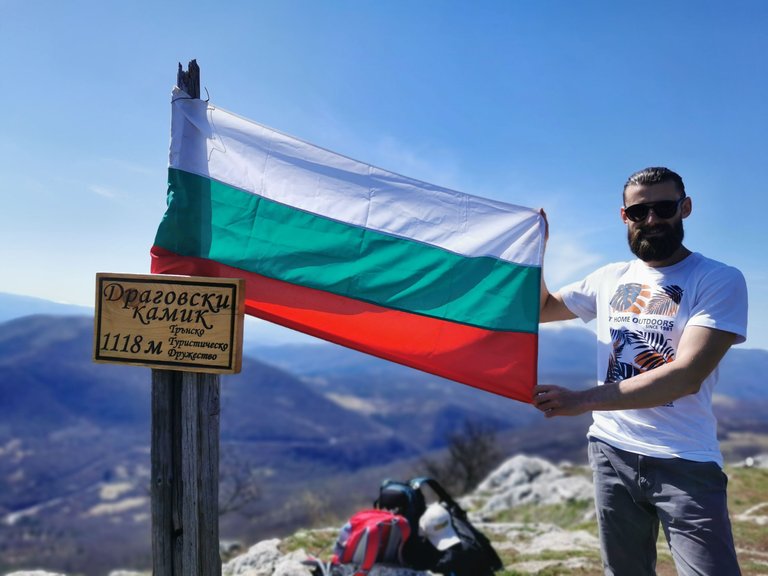 The peak and myself in a close angle 🙃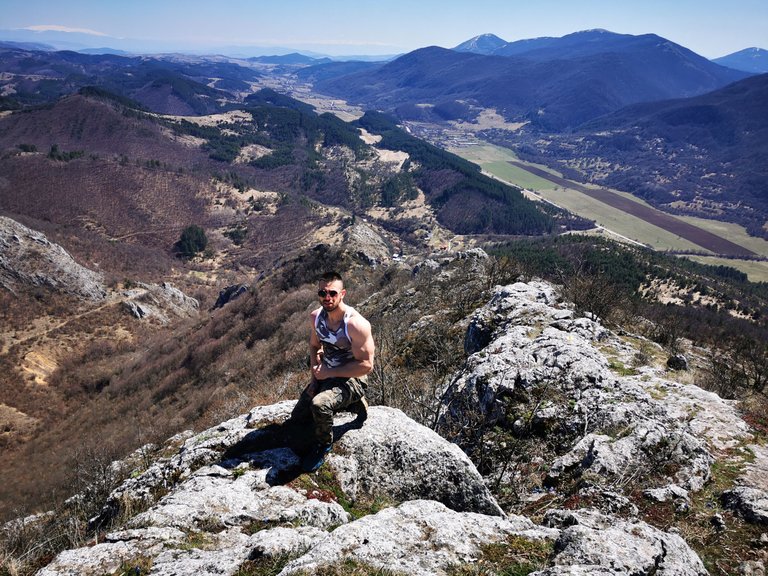 Some of the great views from the top. Below there is a more challenging route to summit or descend the peak.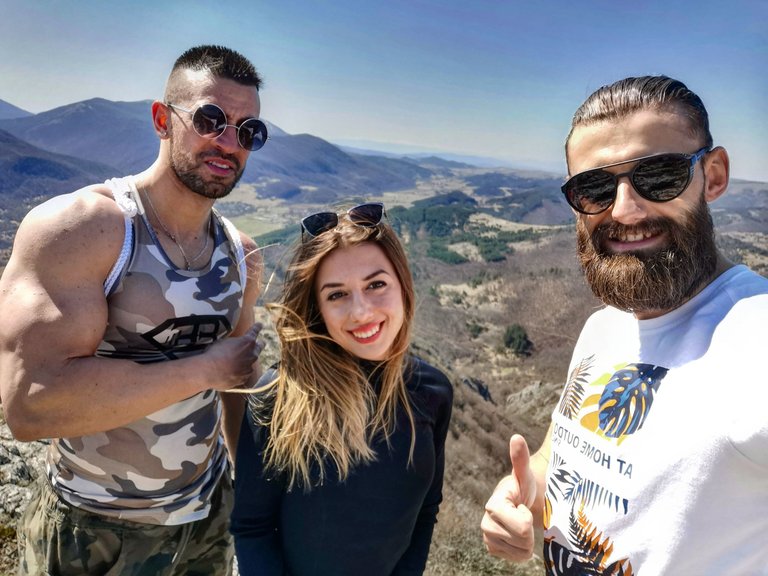 Great picture with great friends ❤️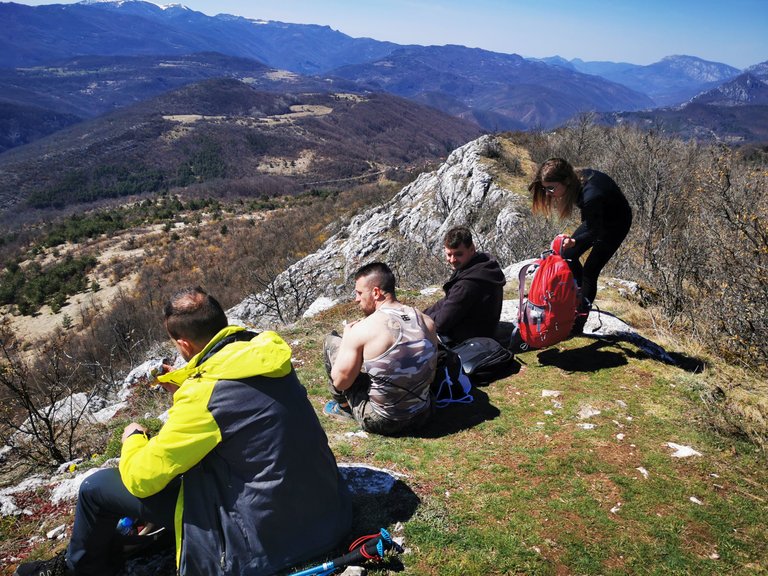 Relaxing afternoon, good views, and fresh oxygen. What more can a person want?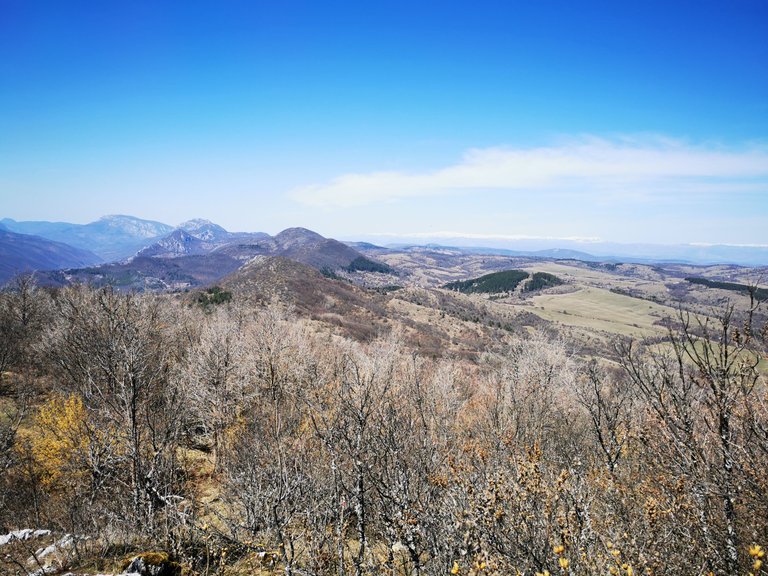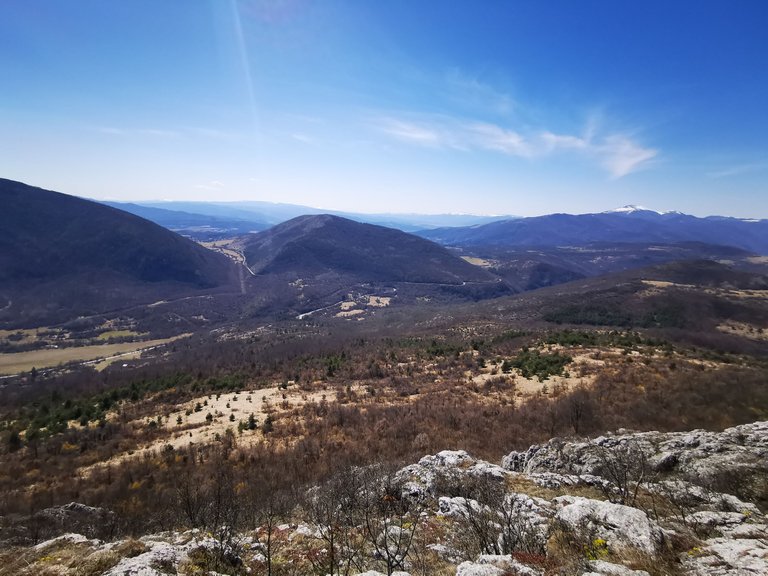 The sky stayed clear the whole time. Good thing I took my hat. Otherwise, the headache from the burning sun would have been harsh. It is usually felt after you are back from the mountain. Never underestimate the sun and its radioactive rays.
We descended quickly and decided that we still have plenty of time to visit a typical bulgarian restaurant and eat some yummy dishes from the local cuisine.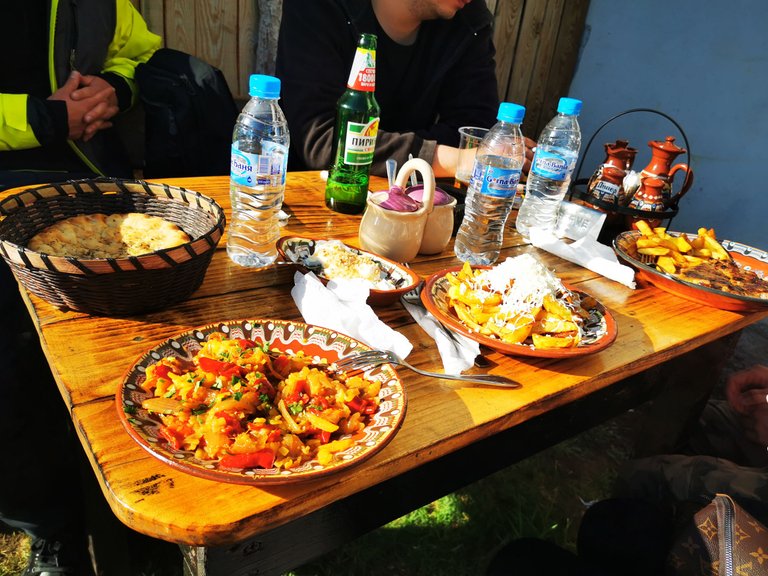 We approach spring time. It gets darker after 19:30 which is amazing for hiking in the mountain as you do not have to get up early and also carry a lot of clothing and heavy winter equipment. I really missed those times from last summer. They are coming back!
I hope that you enjoyed my blog and I look forward to welcoming you in my next one.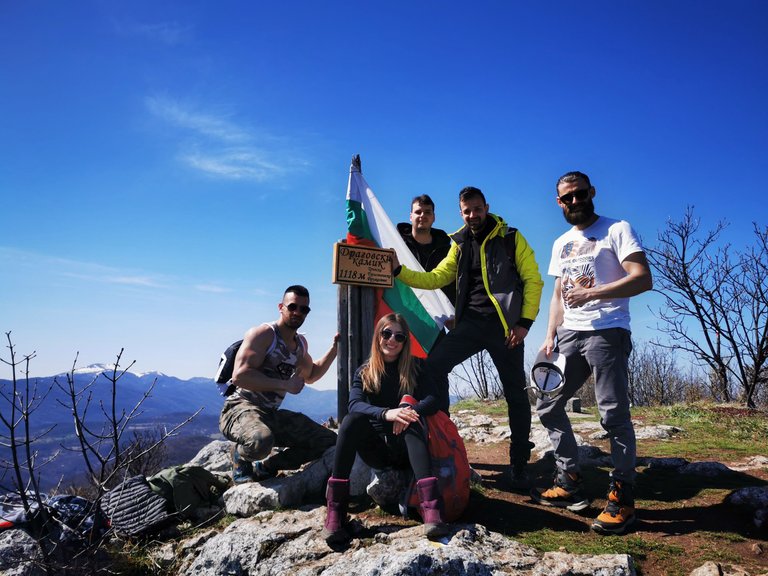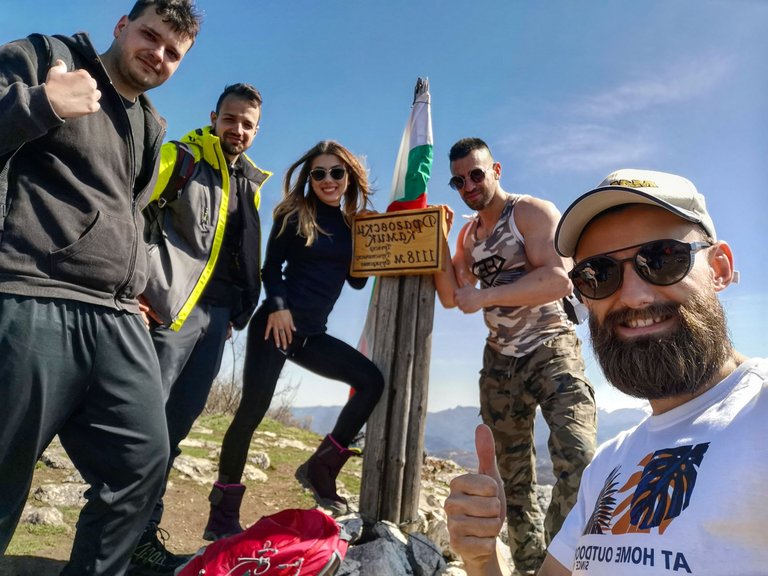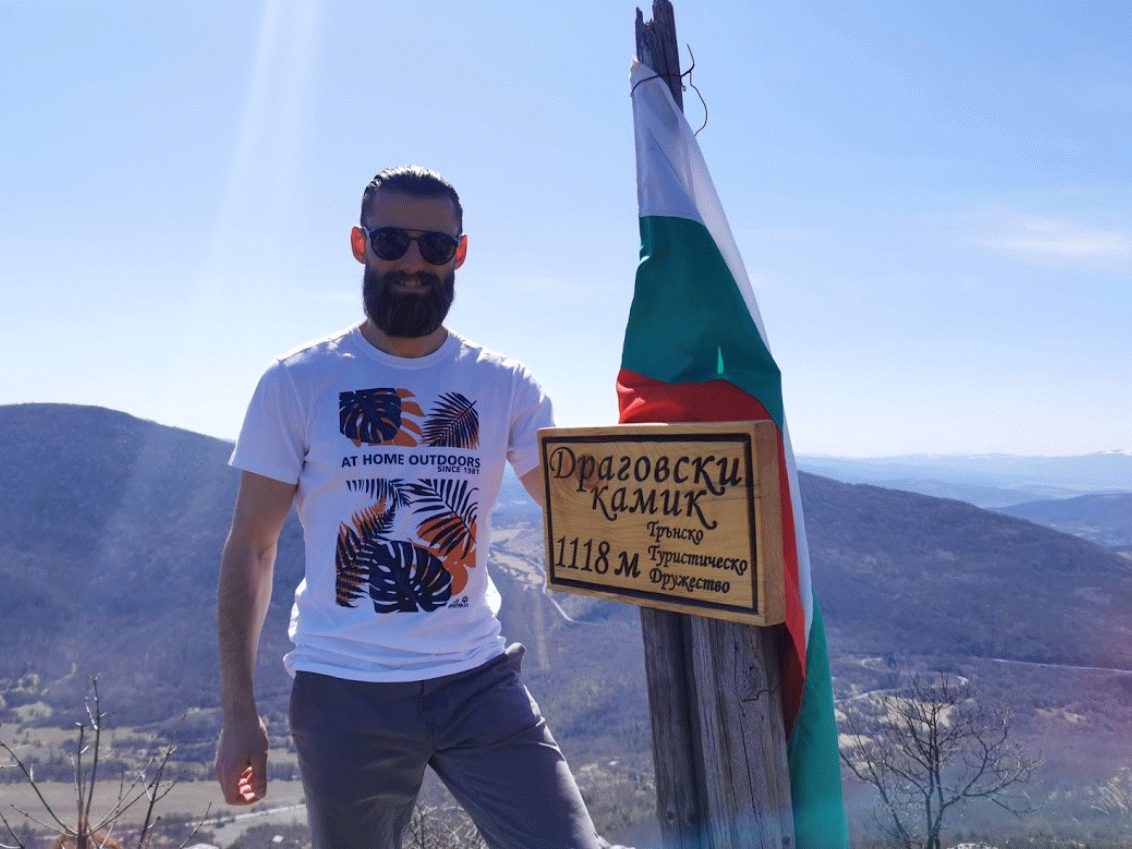 Did you know that you can add 5 or 10 pictures into an animation and merge them to create a gif and peakd will let you upload it? I didn't! I can create gifs from pictures and upload them here. It will let me. Videos, on the other side are impossible to upload as of yet, neither are short video gifs. Hopefully that will change in the future. I am going to also improvise by putting the gif as avatar or cover photo on my post to see what will happen. It is giving me this option as well so why not try it out.
Stay happy, be peaceful!
Namaste
---
---

If you decide to support the Bulgarian community growth you can do it by delegating some HP that will be used only for that!
---
---