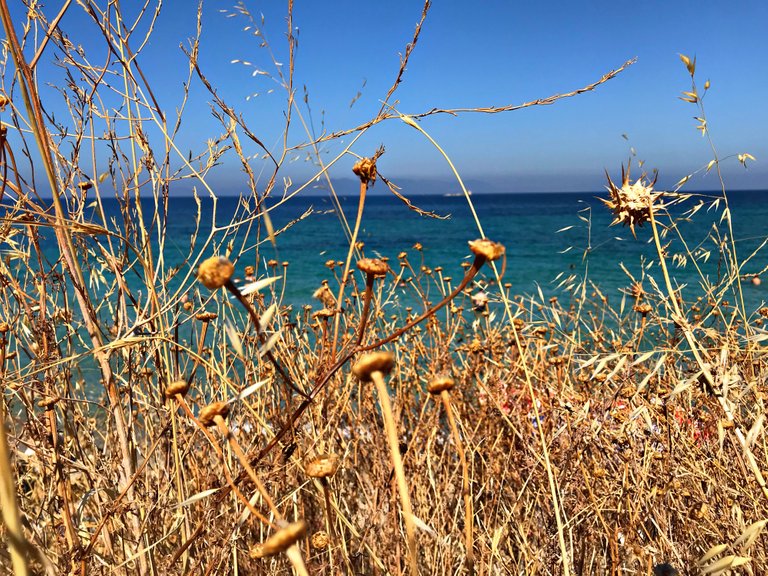 Hello guys!
I love the sea. So I call myself a water bird. I live in a country surrounded by seas on three sides. We have wonderful bays and beaches. Nevertheless, it makes me sad not to swim very well. My sister went to a swimming course when she was little. I don't know why I didn't go. I learned to swim myself. I may not swim well. But it's nice to be at sea anyway.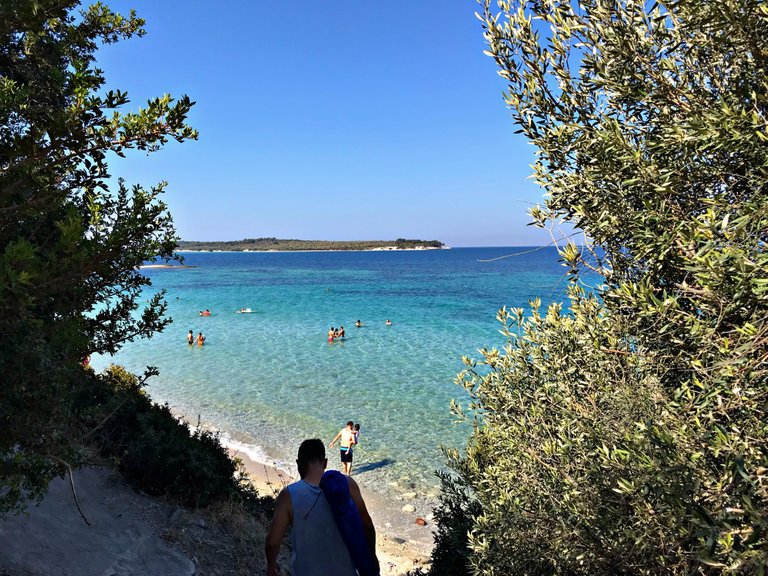 We went to Dikili on the weekend. We chose to swim in Pisa Bay. The water is a little cold in the bay. But worth seeing with fine sand and beautiful sea.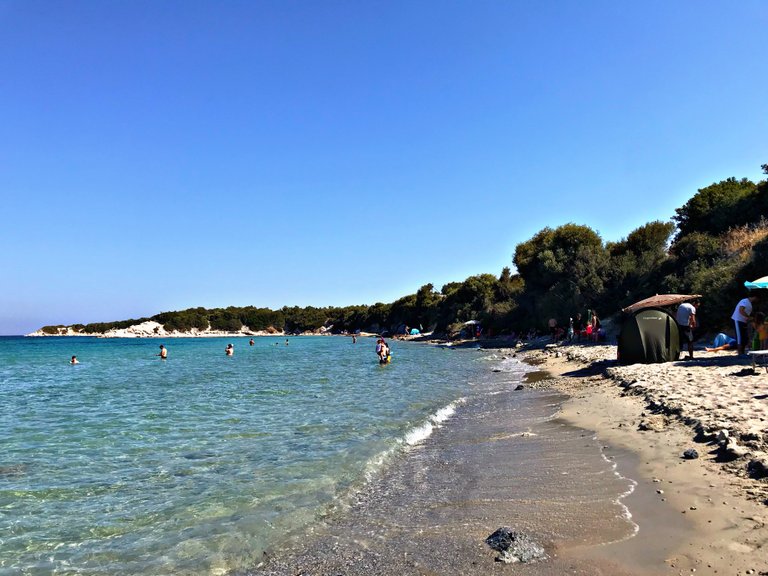 Of course there is a subject you need to pay attention to. Fishes can bite you. 😊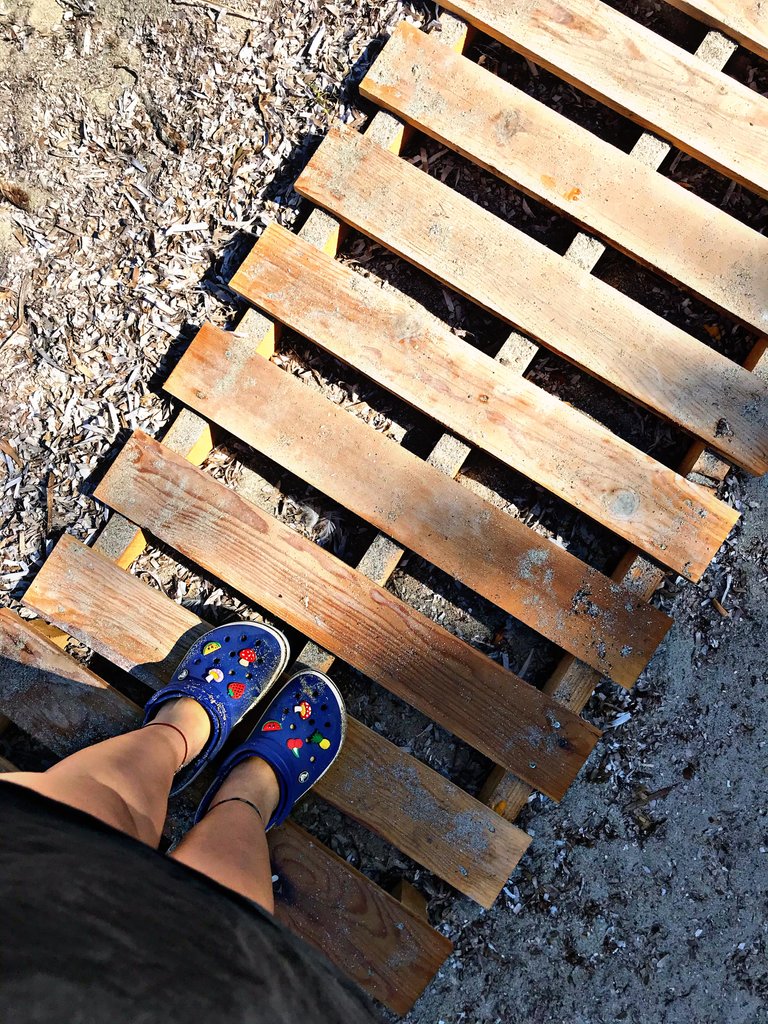 Wooden path between sunbeds on the beach. There was no wooden road in my previous visits.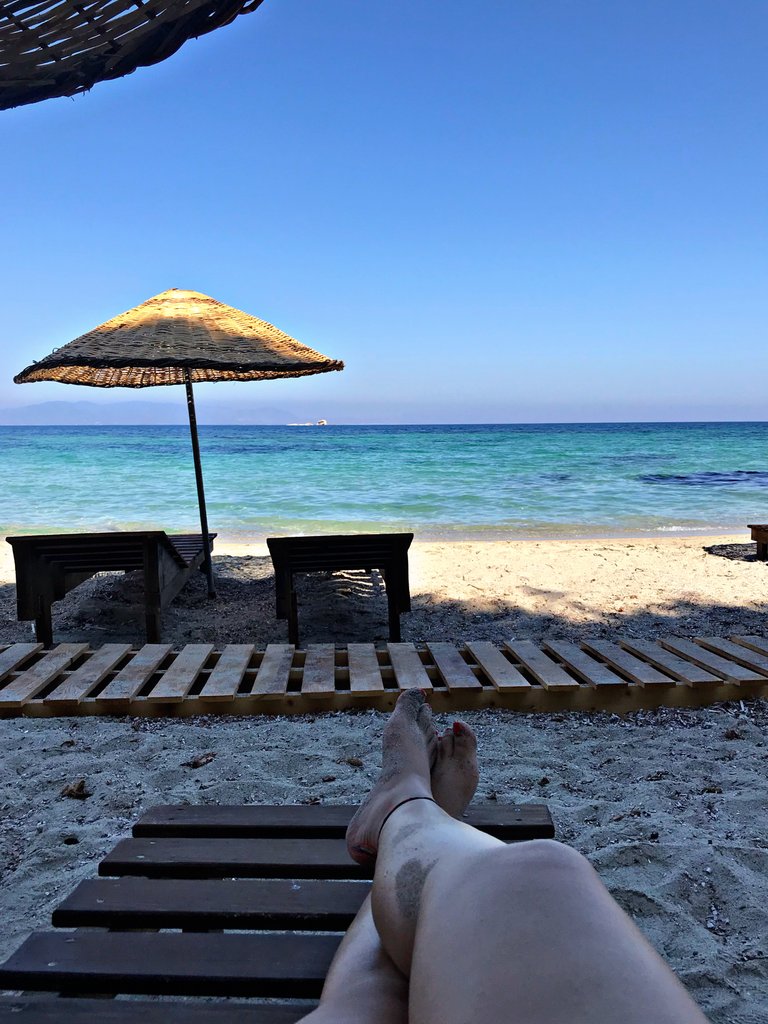 A great sight to read book, right?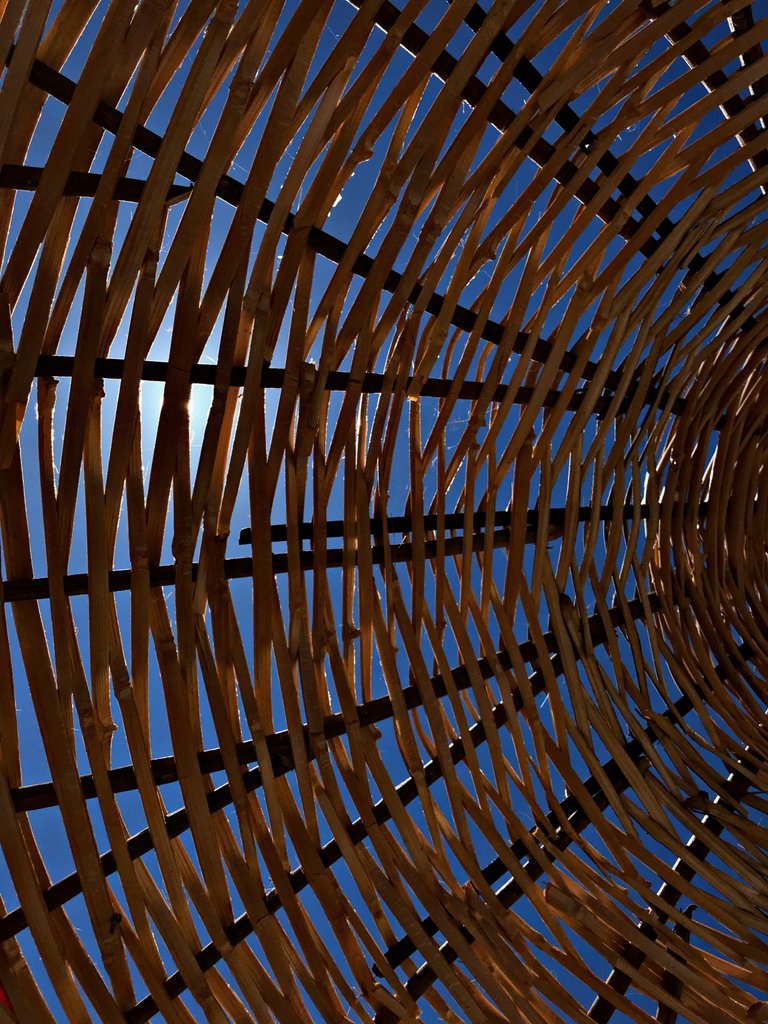 I am happy that I can sunbathe. I was afraid I couldn't have bronze skin this summer. It was hard to persuade my husband. Because he is afraid of the corona and he is right about it.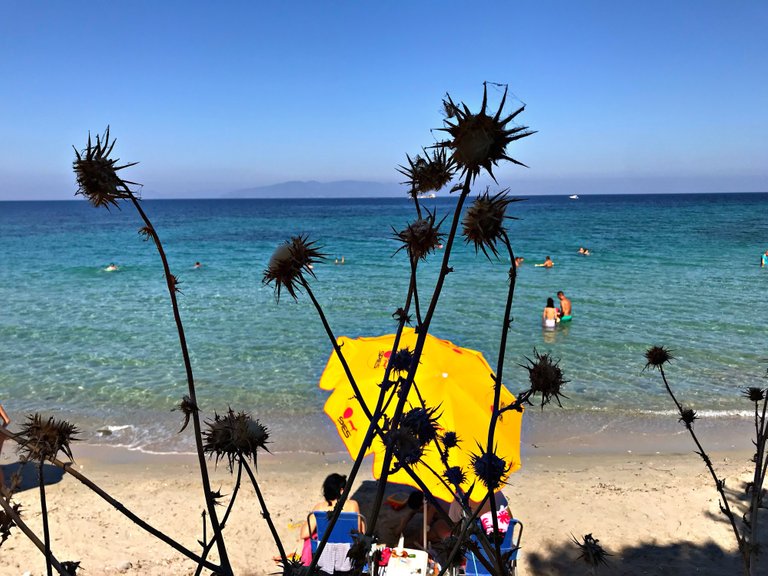 You can set up a tent here. There is a facility among olive trees. Shower, toilet and dressing cabin available. I guess there is a small buffet. I didn't see it but my husband said it was too expensive.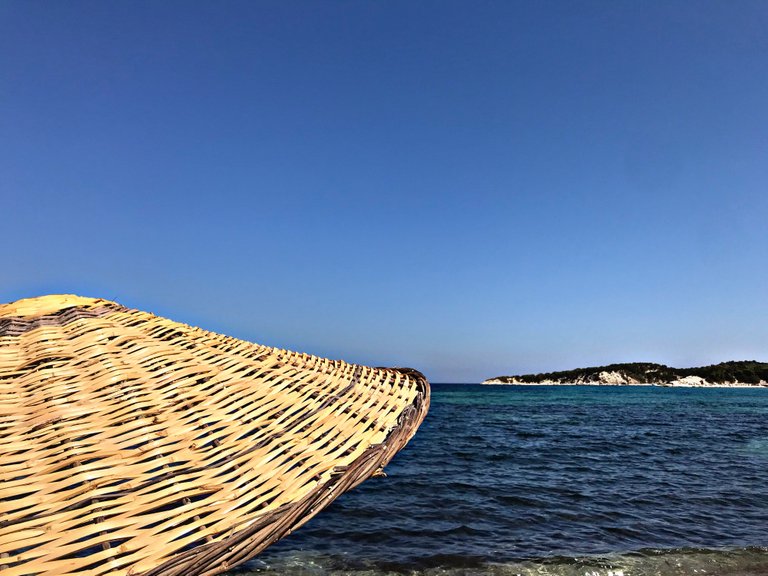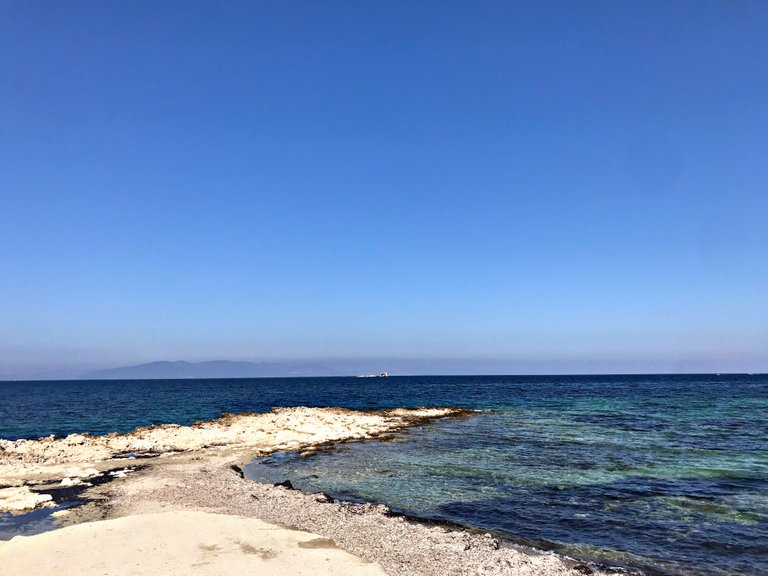 I will wait for the next holiday patiently.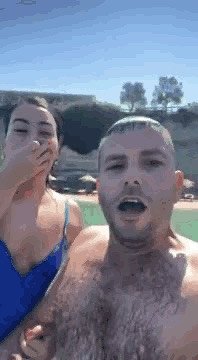 I finish my writing with a beautiful gif. My husband is trying to teach me to dive. I can't open my eyes underwater. It's hard for me to adjust my breath. Water is always in my nose. 😊
I hope you like my photos.
Have a nice day!