Hallo liebe Hiver,
zu der aktuellen Folge meines Blogs Travel around the world. Mallorca ist schon immer eine meiner Lieblingsdestinationen gewesen. Nur die Prioritäten haben sich über die Jahre etwas verändert. Zum ersten Mal war ich mit ca. 14 Jahren auf Mallorca, damals im Familienurlaub mit meinen Eltern. Hier konnte ich durch unsere ausgedehnten Touren mit dem Leihwagen die ganze Insel kennenlernen. Später ab 18 im urlaub mit meinen Freunden lagen meine Interessen eher bei Disco und Sangria aus Eimern trinken😂.
Dann kam mallorca erstmal in Vergessenheit und erst seit ich selbst Familie habe, waren wir mehrmals dort und machten Strandurlaub mit Ausflügen über die Insel. Ich zeige Euch heute mal die schönsten Bilder aus all den Jahren.
Hello dear Hiver,
to the current episode of my blog Travel around the world. Mallorca has always been one of my favorite destinations. Only the priorities have changed a bit over the years. The first time I was in Mallorca was when I was about 14 years old, back then on a family vacation with my parents. Here I could get to know the whole island through our extended tours with the rental car. Later, from 18 on vacation with my friends, my interests lay more in disco and drinking sangria from buckets😂.
Then came mallorca first in oblivion and only since I myself have family, we were there several times and made beach vacations with trips over the island. I show you today times the most beautiful pictures from all these years.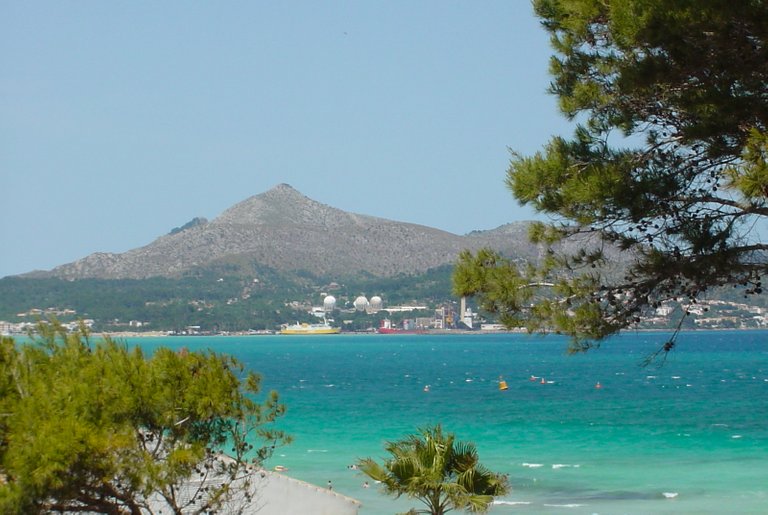 Die Bucht von Alcudiaim Nordosten der Insel, herrliches Wasser, feiner Sandstrand und ideal für Urlaub mit kleinen Kindern.
The bay of Alcudia northeast of the island, beautiful water, fine sandy beach and ideal for vacations with small children.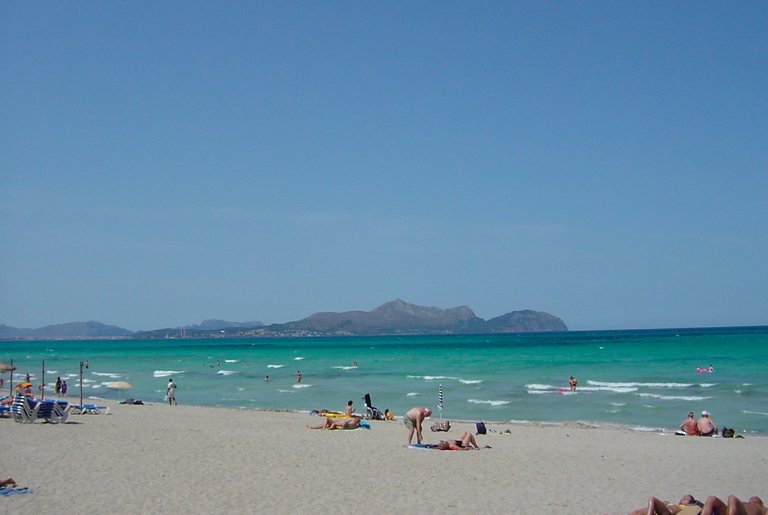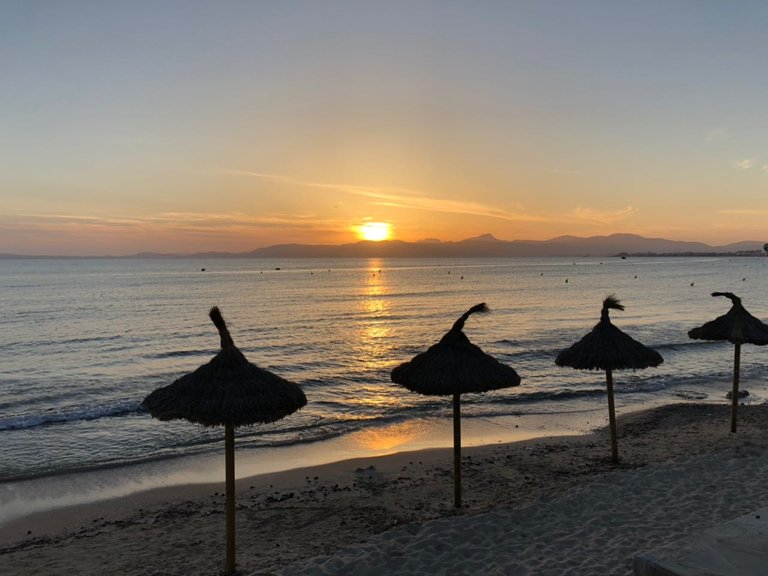 Sonnenuntergang am Playa de Palma. Wer wäre da nicht gern, wenn die Sonne hinter den Bergen versinkt?
Sunset at Playa de Palma. Who would not like to be there when the sun sinks behind the mountains?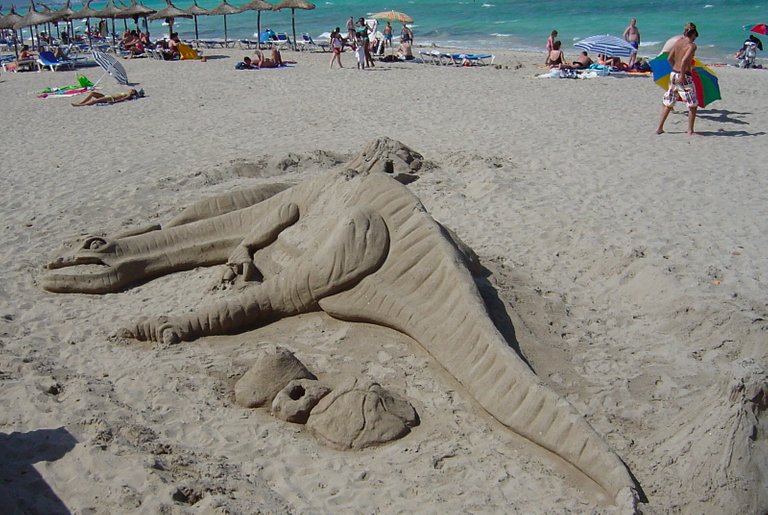 Immer wieder trifft man auf Kunstwerke aus Sand, die die örtlichen Künstler auf den Strand zaubern.
Again and again you come across works of art made of sand, which the local artists conjure up on the beach.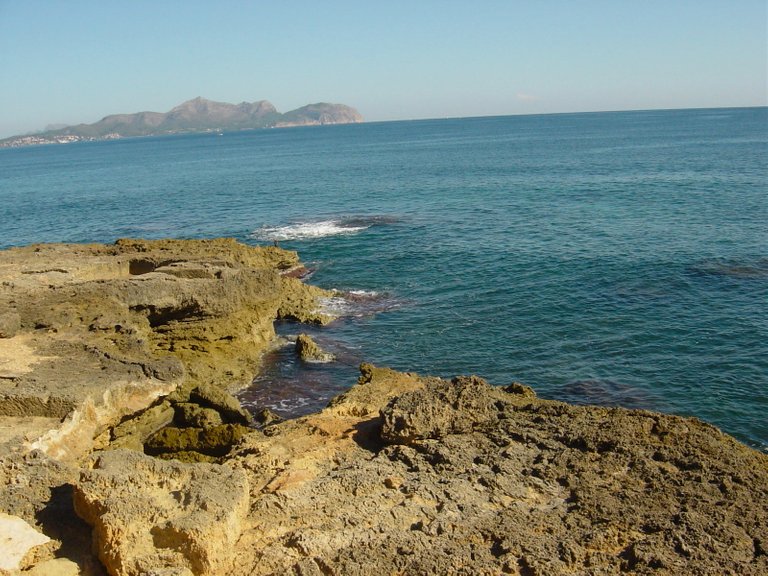 Neben den schönen Sandstränden gibt es auch überall versteckte Buchten mit felsigen Abschnitten an denen man die kleinen Krebse beobachten kann, ein Spaß für die Kids!
Besides the beautiful sandy beaches, there are also hidden bays everywhere with rocky sections where you can watch the little crabs, fun for the kids!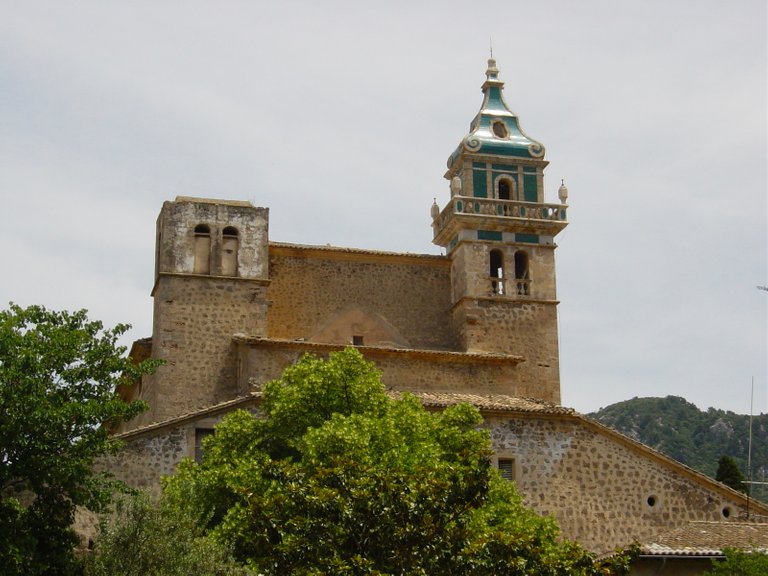 Immer einen Ausflug wert ist auch das kleine Bergdorf Valdemossa im Inneren der Insel. Hier kann man die Ursprünglichkeit Mallorcas noch hautnah erleben.
Always worth a trip is also the small mountain village of Valdemossa in the interior of the island. Here you can experience the originality of Mallorca still very close.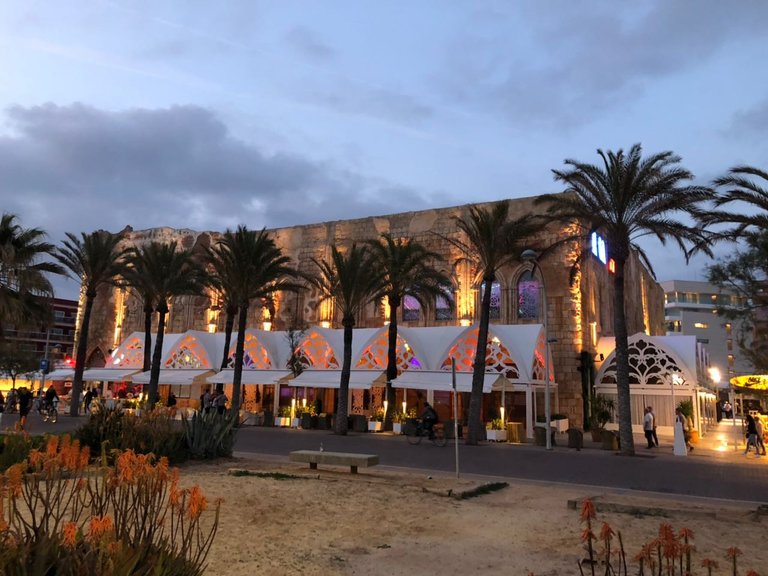 Und das Thema Disco und Feiern darf natürlich auch nicht fehlen. Hier eine der größten Locations am Strand von Palma, der Megapark. Eine großraumdisco mit mehreren Floors, da ist für jeden was dabei.
And the theme of disco and partying may not be missing, of course. Here is one of the largest locations on the beach of Palma, the Megapark. A large-room disco with several floors, there is something for everyone.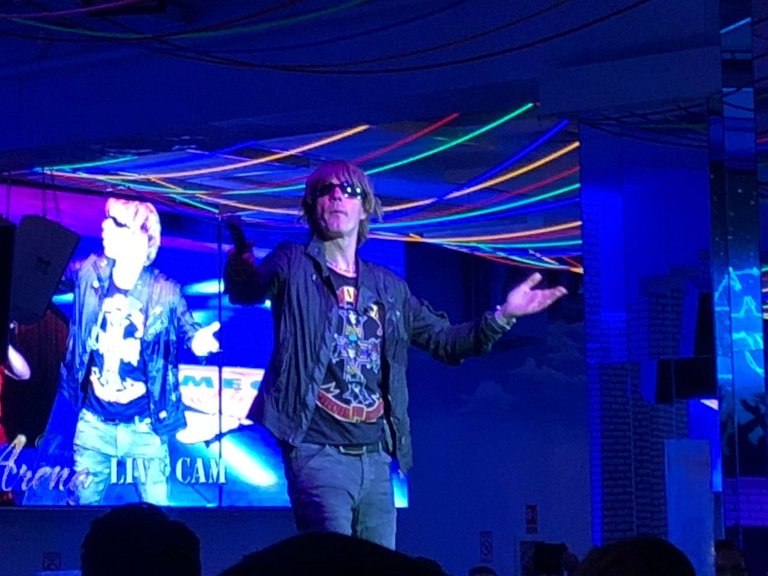 Die meisten "Stars" wenn man sie so nennen will finden sich im Oberbayern ein und geben ihre Kunst zum Besten. Besonders deutsche Musiker wie Mickey Krause geben sich hier die Ehre. Nach ein oder zwei Bier ist das dann auch ganz lustig.
Most of the "stars" if you want to call them that, find themselves in Upper Bavaria and give their art to the best. Especially German musicians like Mickey Krause do the honors here. After one or two beers, this is then also quite funny.
Mallorca ist eine tolle Insel die für jeden Geschmack etwas bereit hält. Schaut doch einfach mal vorbei. Oder was meint Ihr?
Viele Grüße und bis bald Euer
Al
Mallorca is a great island that has something for everyone. Just take a look. Or what do you think?
Many greetings and see you soon
Al