I live in Cumaná, capital of the state of Sucre, in Venezuela. There are many places of particular beauty that we have. Several of them I have visited and presented in this welcoming community. Today I would like to share with you one of special attraction: Los Altos de Sucre.
I should point out (my ethics demand it) that the harsh socio-economic situation of my country has made it almost impossible for ordinary people, like me, to travel. So, since I have become attached to this community, I have not wanted to stop sharing part of my travels and photographs of them. In some cases they are analog photos that I have scanned, like today. I apologize, if they fit.
Vivo en Cumaná, capital del estado Sucre, en Venezuela. Son muchos los lugares de belleza particular que tenemos. Varios de ellos los he visitado y presentado en esta acogedora comunidad. Hoy quisiera compartir con ustedes uno de especial atractivo: Los Altos de Sucre.

Debería apuntar (mi ética me lo pide) que la dura situación socioeconómica de mi país ha hecho casi imposible para los comunes, como yo, viajar. De modo que, como me he encariñado con esta comunidad, no he querido dejar de compartir parte de mis viajes y fotografías propias de ellos. En algunos casos son fotos analógicas que he escaneado, como hoy. Pido disculpas, si caben.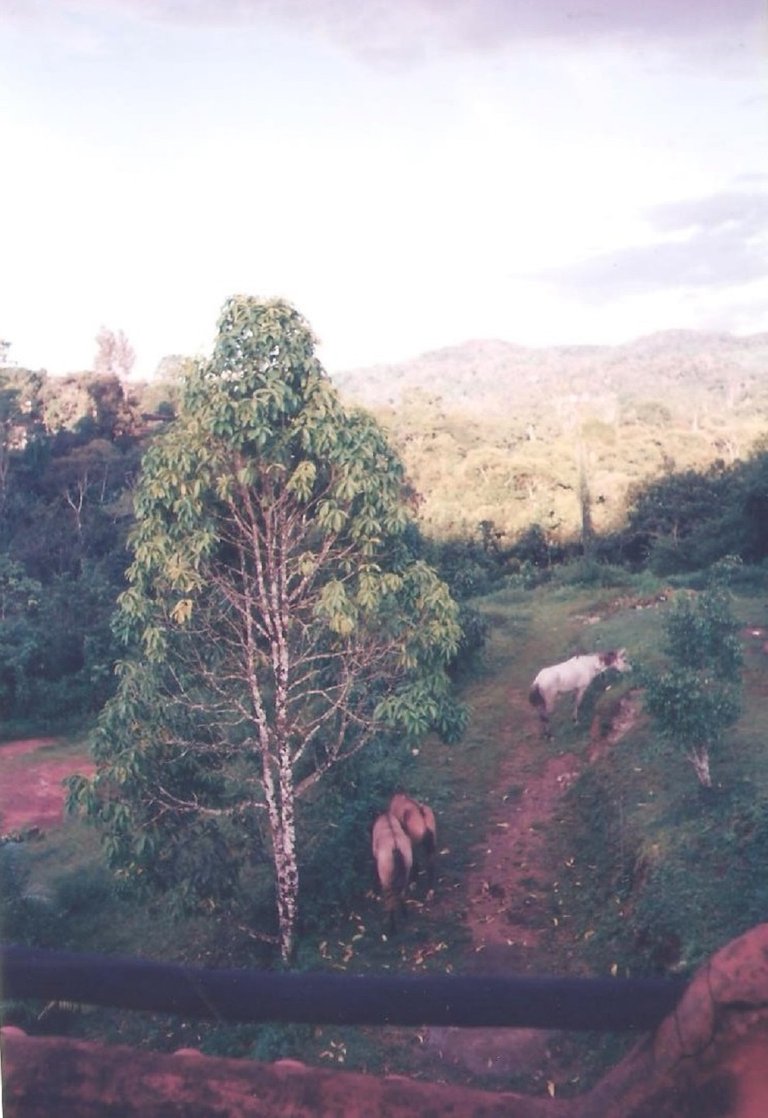 View of the mountainous valley of the Altos de Sucre | Visión del valle montañoso de los Altos
The Altos de Santa Fe or Altos de Sucre are the high, mountainous part of the municipality Raúl Leoni of the State of Sucre, adjacent to the State of Anzoátegui. The other part, the lower part, is the coast, known as Puertos de Santa Fe, or simply Santa Fe.
The Altos de Sucre are located near the Turimiquire dam, which supplies water to a large part of the northeast zone.
Due to its height, it is usually relatively cold or temperate, and has a vegetation very typical of those conditions.
Since the beginning of the 80's (of the 20th century) different entrepreneurs opened there inns, small restaurants and places to sell handicrafts, by humble workers who established their residence in those pleasant lands.
Here I leave you my testimony of my unforgettable experience in a wonderful place, which I wish would continue to exist: Posada Vista Montaña.
Los Altos de Santa Fe o Altos de Sucre son la parte alta, montañosa, del municipio Raúl Leoni del Estado Sucre, colindante con el Estado Anzoátegui. La otra parte, la baja, es la de la costa, conocida como Puertos de Santa Fe, o simplemente Santa Fe.

Los Altos de Sucre están ubicados cerca de la represa del Turimiquire, que surte de agua a gran parte de la zona nororiental.

Por su altura, suele ser de temperatura relativamente fría o templada, y de una vegetación muy propia de esas condiciones.

Desde entrados los años 80 (del s. XX) diferentes emprendedores abrieron allí posadas, pequeños restaurantes y lugares de comercialización de artesanías, por humildes trabajadores que establecieron su residencia en esas agradables tierras.

Aquí les dejo mi testimonio de mi inolvidable experiencia en un lugar maravilloso, que desearía que siguiera existiendo: Posada Vista Montaña.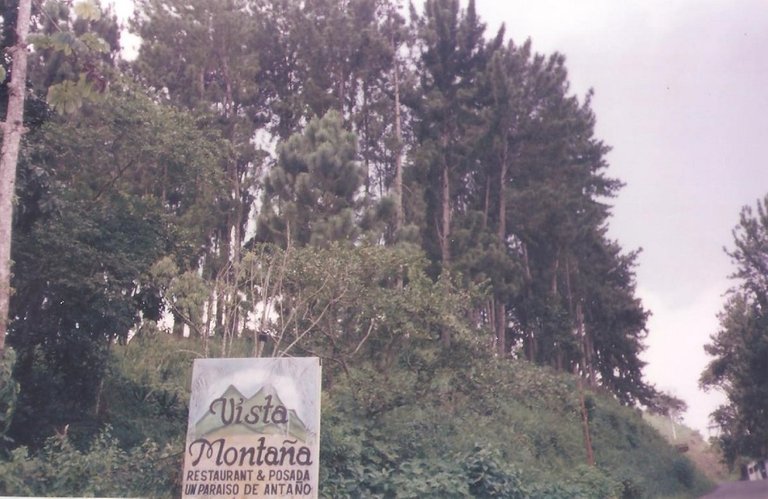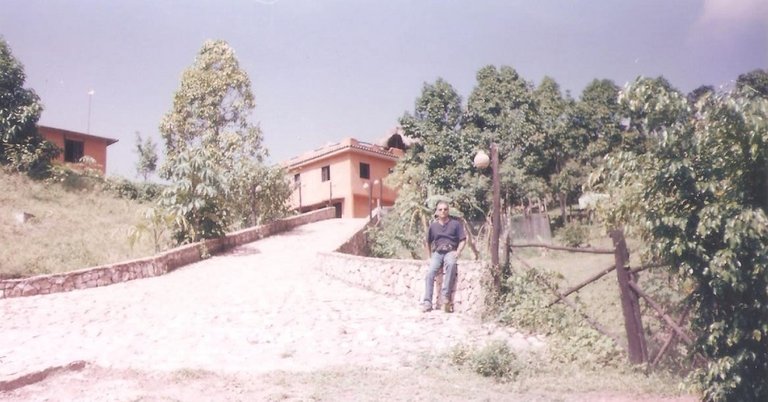 At the entrance of the inn | En la entrada de la posada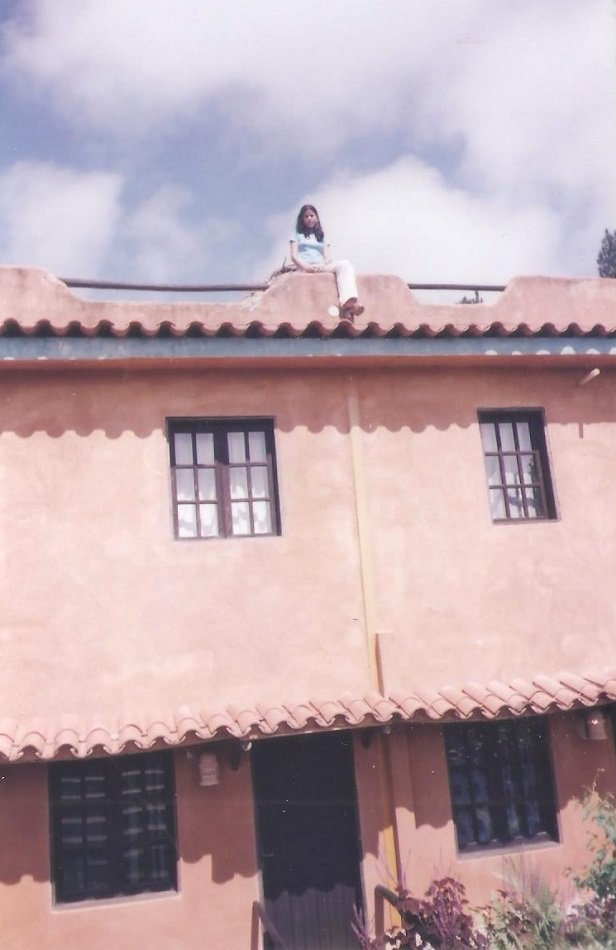 On the roof of one of the houses of the inn | En la azotea de una de las casas de la posada
Here are some different facets of this inn:
A continuación unas diferentes facetas de esta posada: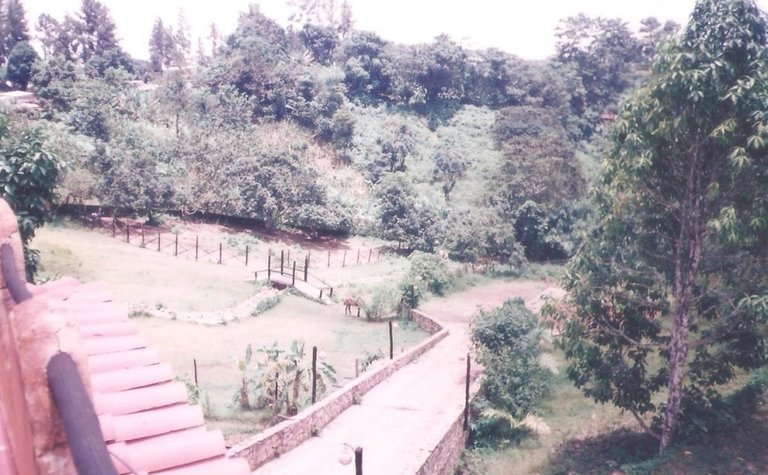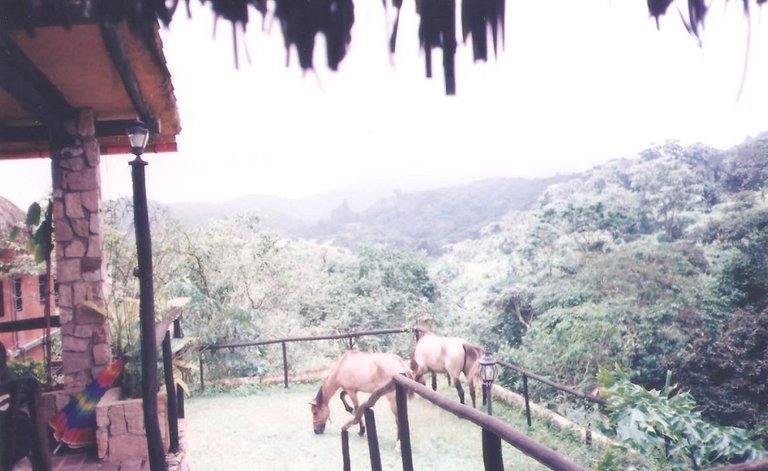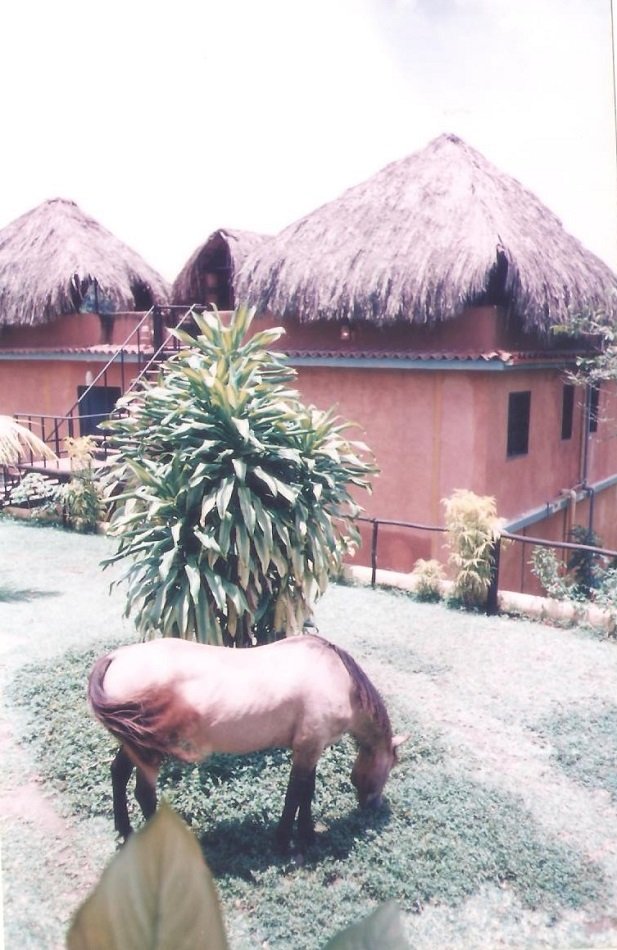 The company of animals or pets is part of the conception of the inn, integrated and respectful of the environment.
La compañía de animales o mascotas forma parte de la concepción propia de la posada, integrada y respetuosa del ambiente.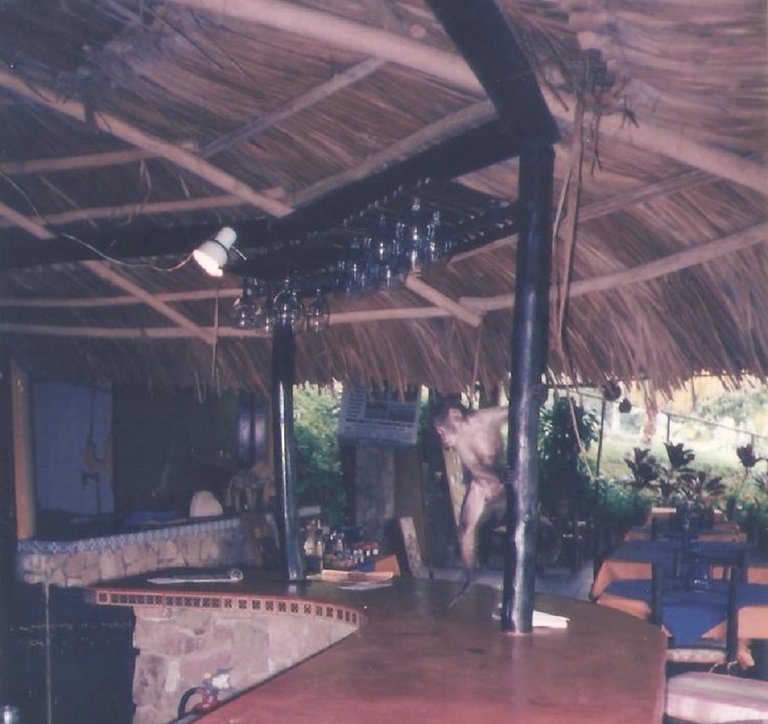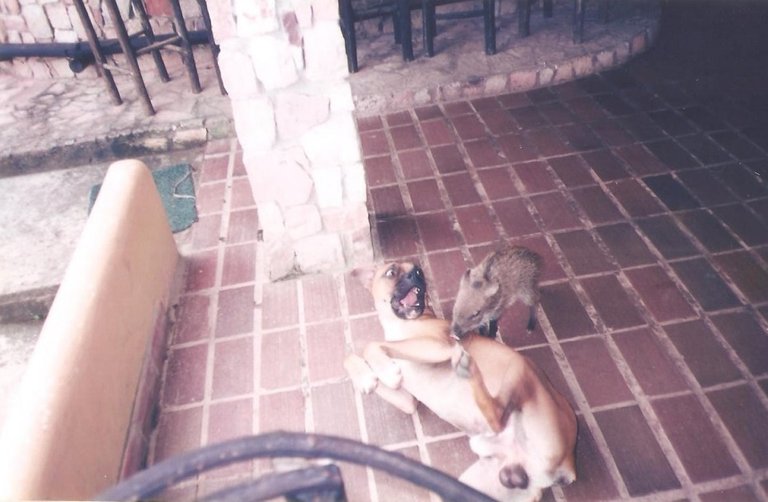 From the inn we can enjoy the view of the valley, which is opening up to our sight, and we can make our way to the unknown nature:
Desde la posada podemos deleitarnos con la visión del valle, que se va abriendo a nuestra vista, y podemos ir haciendo el camino hacia la naturaleza desconocida::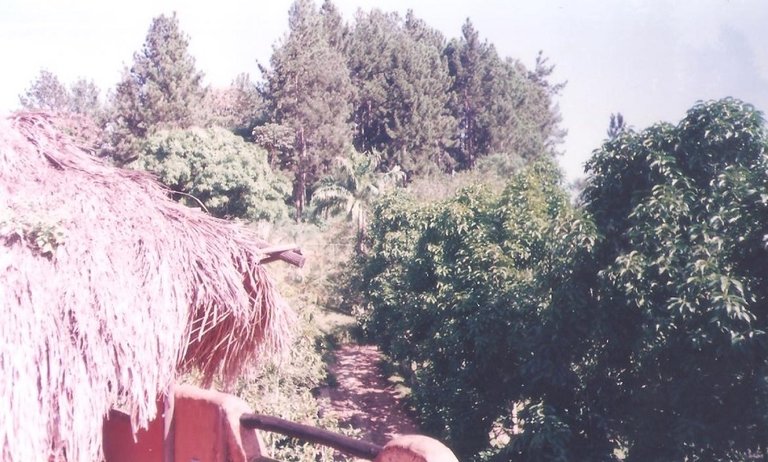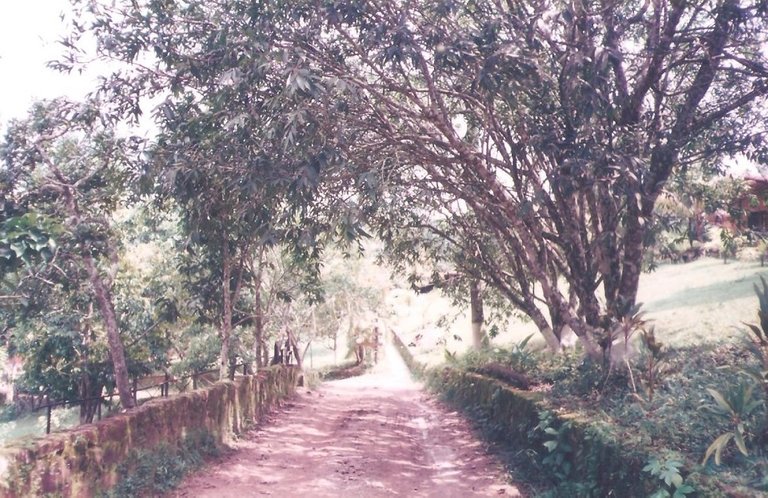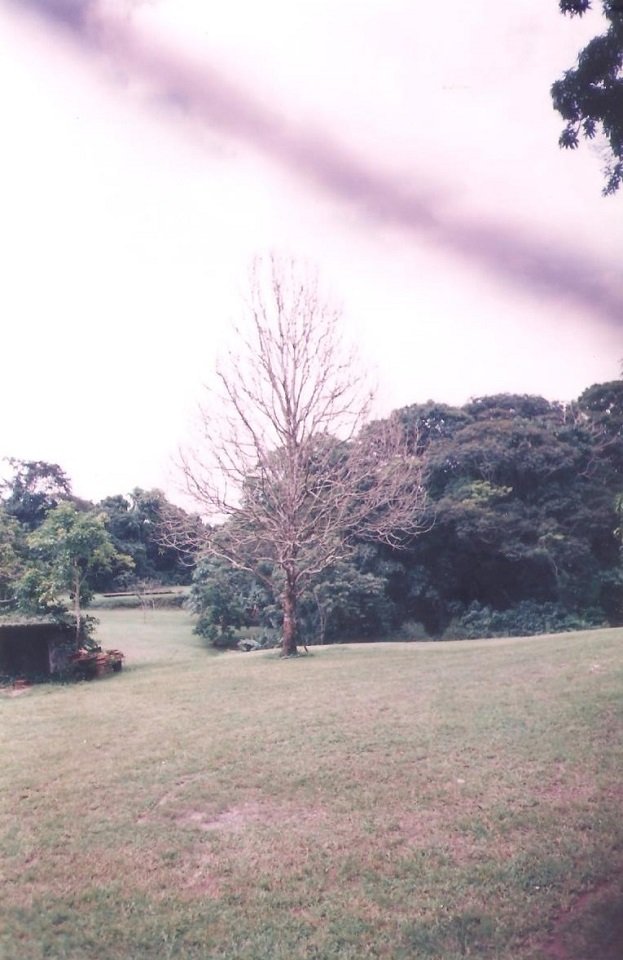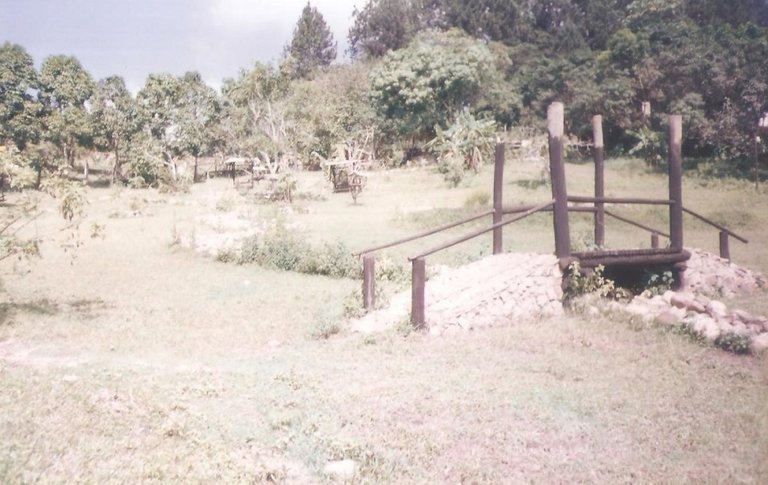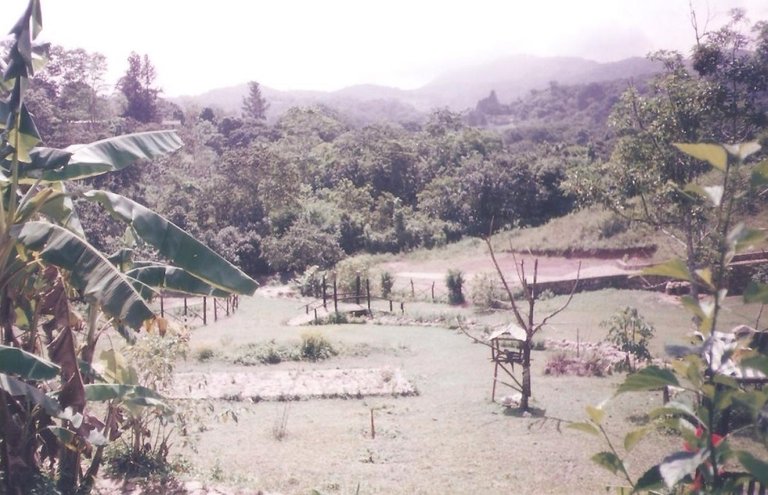 The photos were taken with a Pentax Espio 115V analog camera |
Las fotos fueron hechas con una cámara analógica Pentax Espio 115V
Thank you for your visit. | Gracias por su visita.