Have you been Here? - Shongweni Farmers and Craft Market South Africa.
Come travel with me to Shongweni Farmers and Craft Market situated in the green hills of Kwa Zulu Natal South Africa.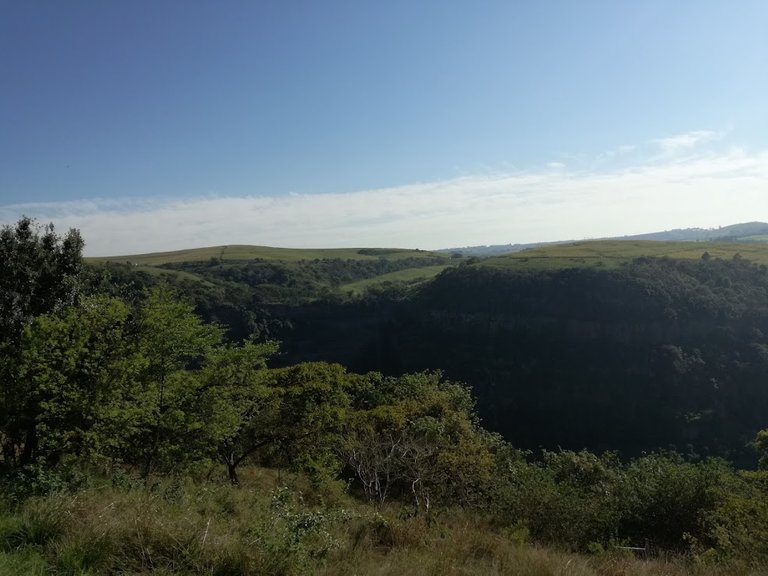 The Market was established by the Standeaven family in 1998, their dream was to help local farmers and crafters to sell their products and make a living.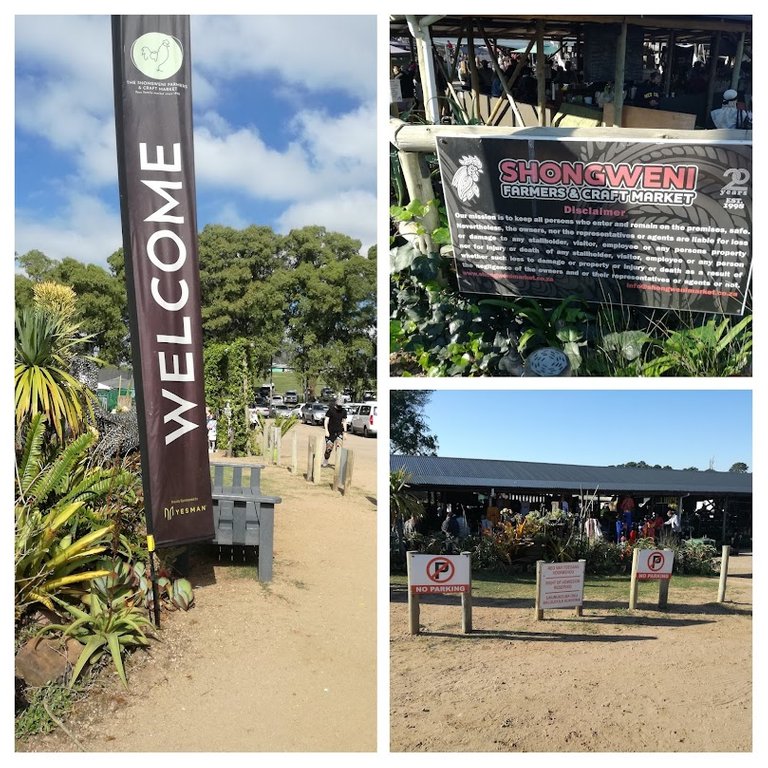 The Market has grown from a few stalls over the years to a large number of different specialties oozing with country charm.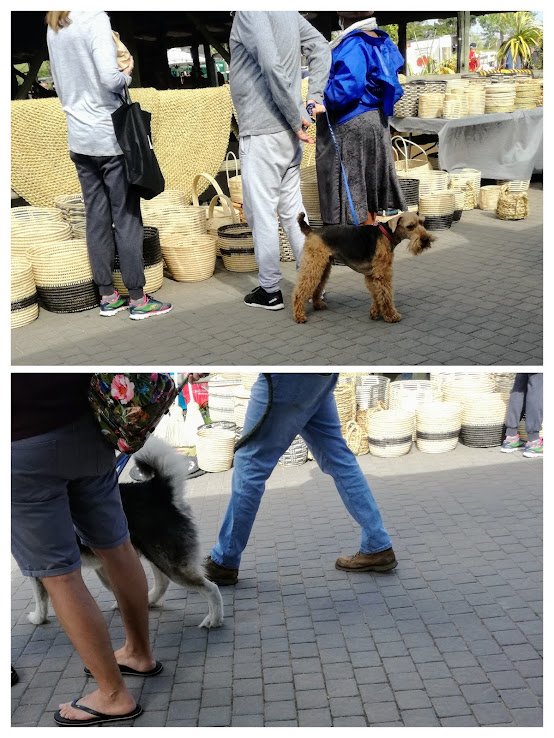 The whole family is welcome, including fur children.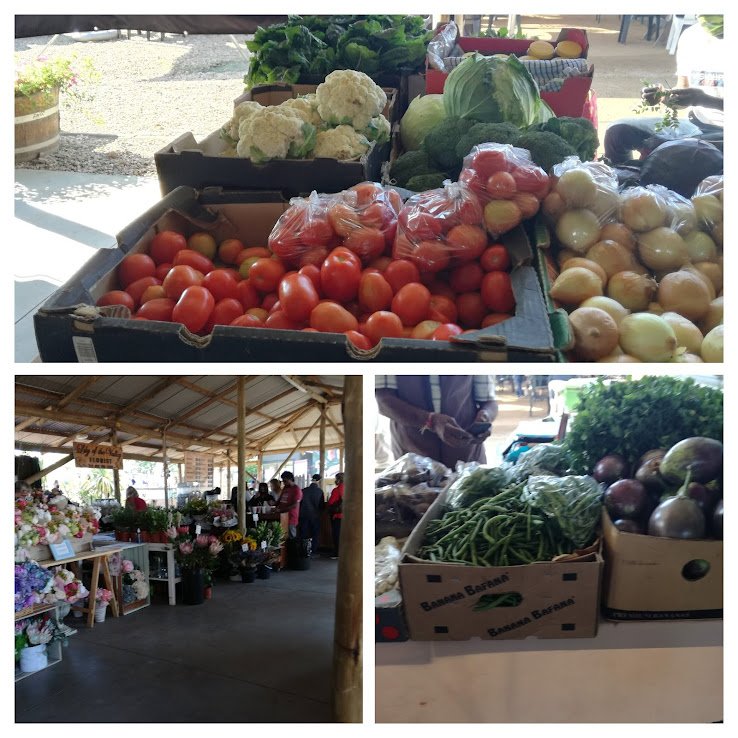 Fresh produce direct from the farm is in abundance at the vegetable stalls. Fresh flowers for your favorite person to purchase at a reasonable price as well.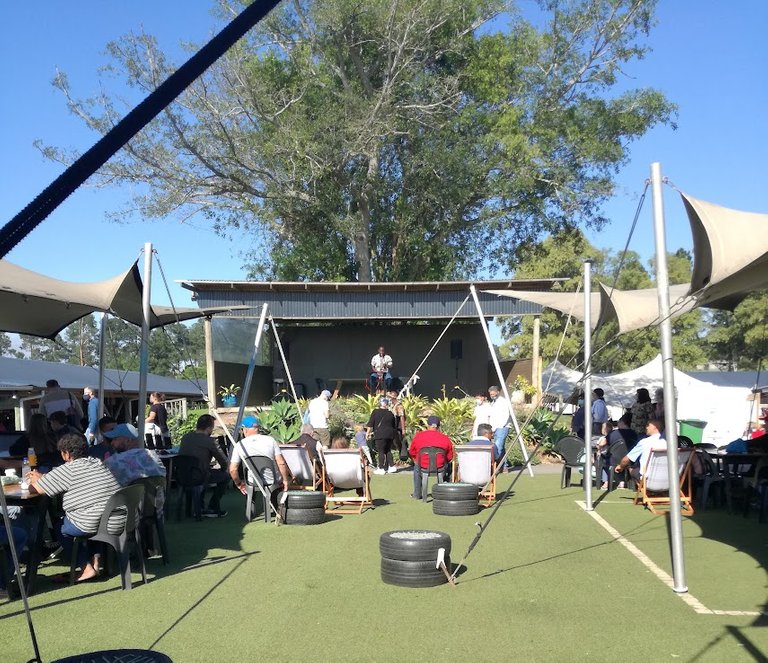 Nothing more pleasurable than listening to some relaxing music ridding one of all the stresses of the week, people gather around the local musician chatting and enjoying their breakfast purchased from the numerous food stalls, each to their own taste.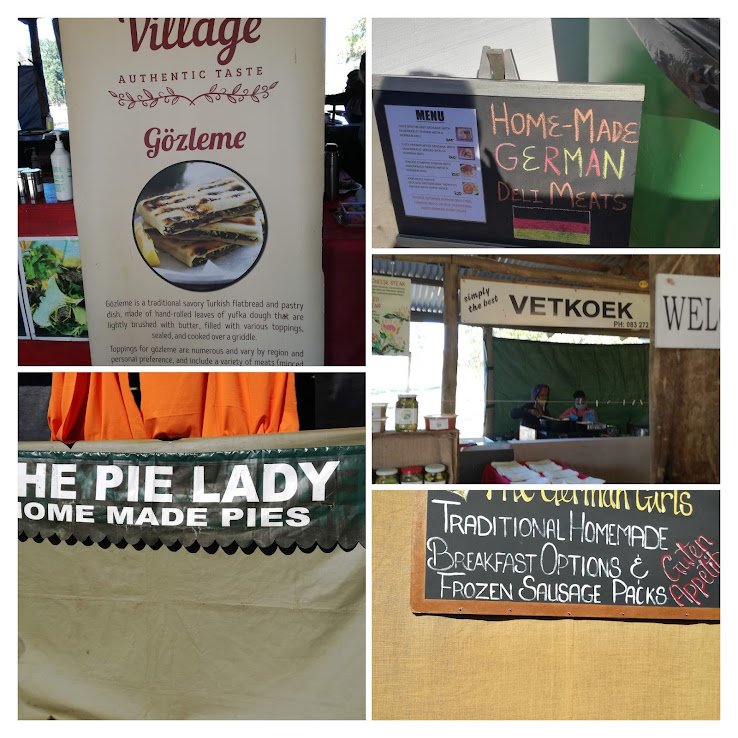 There is a huge verity to choose from to satisfy ones taste buds, South African, Mediterranean, Middle East, you name it, one would find it at the Shongweni Market; it's enough to make one salivate to a whole new level from the delicious aromas permeating the air.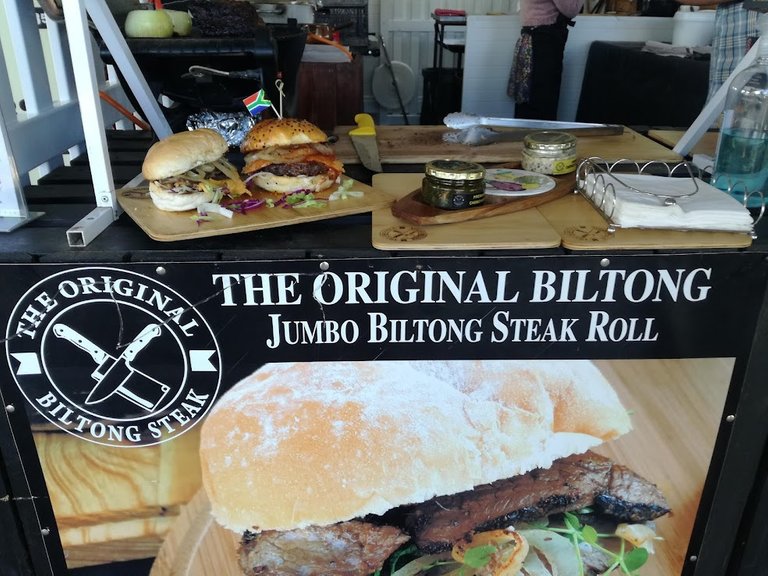 The Original Biltong Steak Roll is the best, enough to satisfy one's hunger pangs for the rest of the day, absolutely one 100% delicious and original.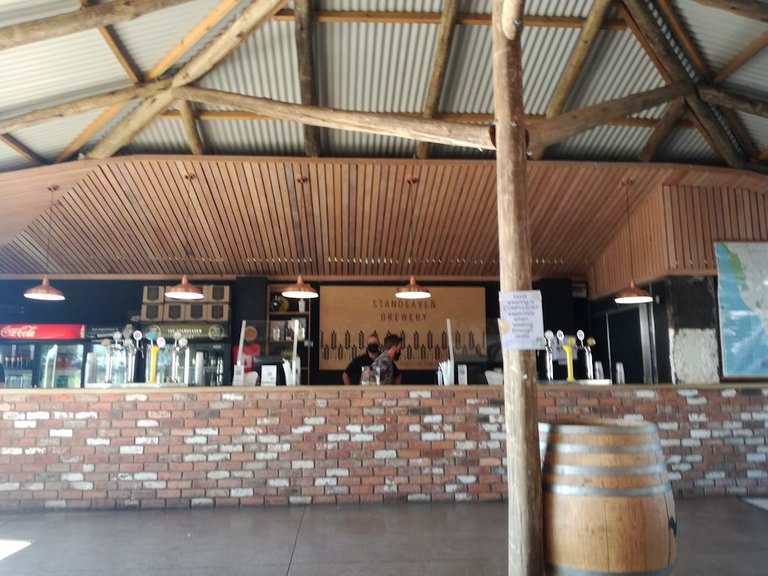 Then there is "The Standeaven Brewery" who produce the most amazing craft beer, being so early in the morning, people normally buy their beer to take home to drink later around a braai or watching a game of rugby on television.
My hubby Peter who deviates slightly from the norm, had to have his favorite milk stout draft beer.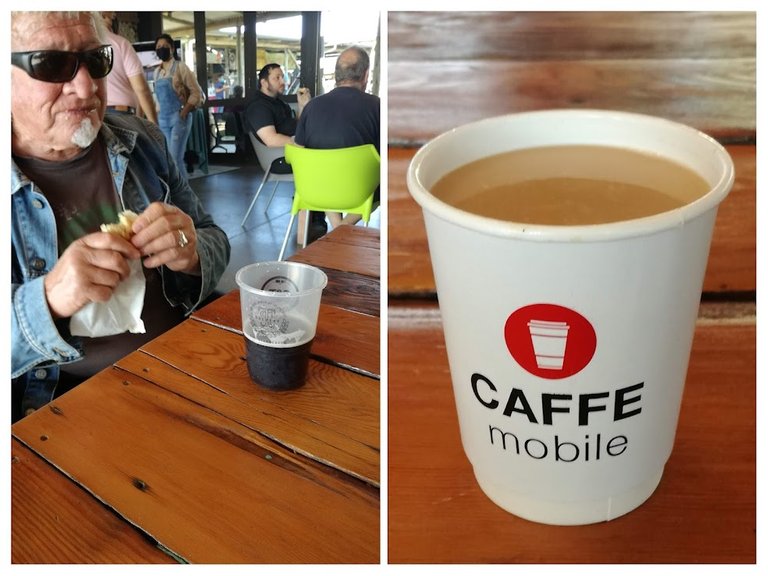 To early for me, so I had my good old loyal cup of coffee. Lol!!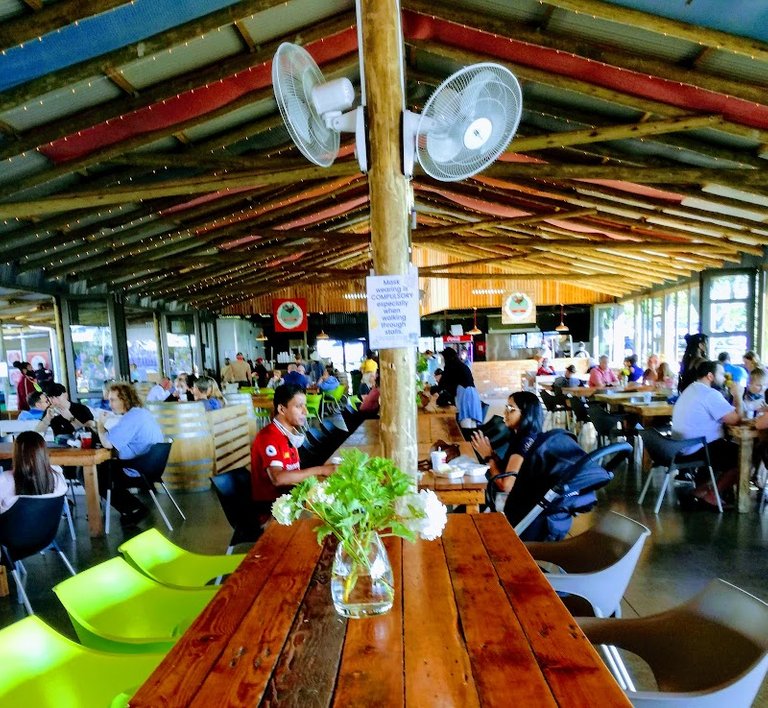 The Beer Hall is the most popular area of the Market, always buzzing with people gathering together to enjoy music and awesome food, and just relax.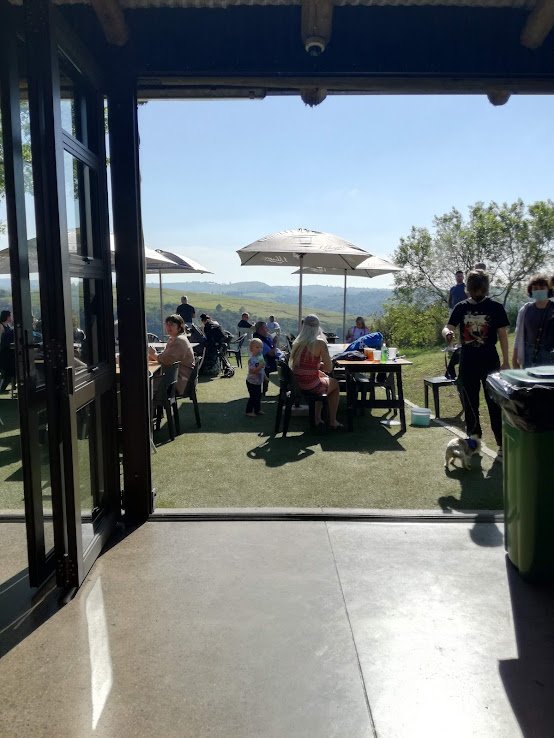 One could either sit inside or outside in the sunshine and enjoy the magnificent view of the waterfall below in the valley.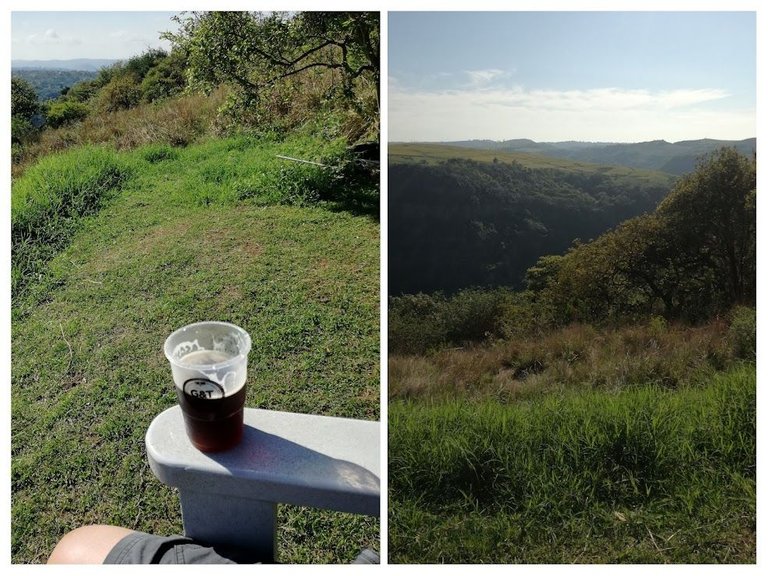 It was lovely to feel the sun on our faces again after days of mist and rain, it "restored my soul" some what.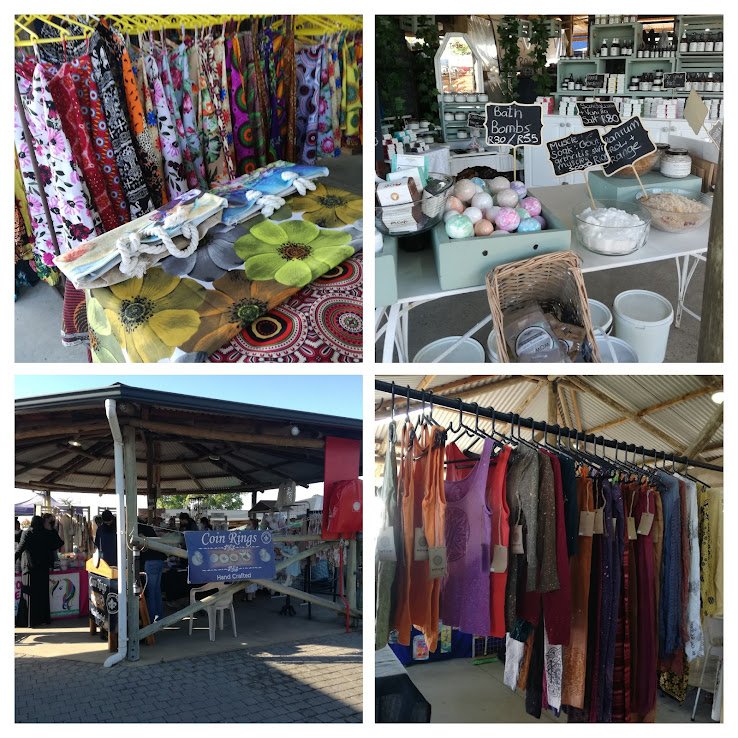 With the festive season coming up, there are many different gift and clothing stalls to purchase lovely items from.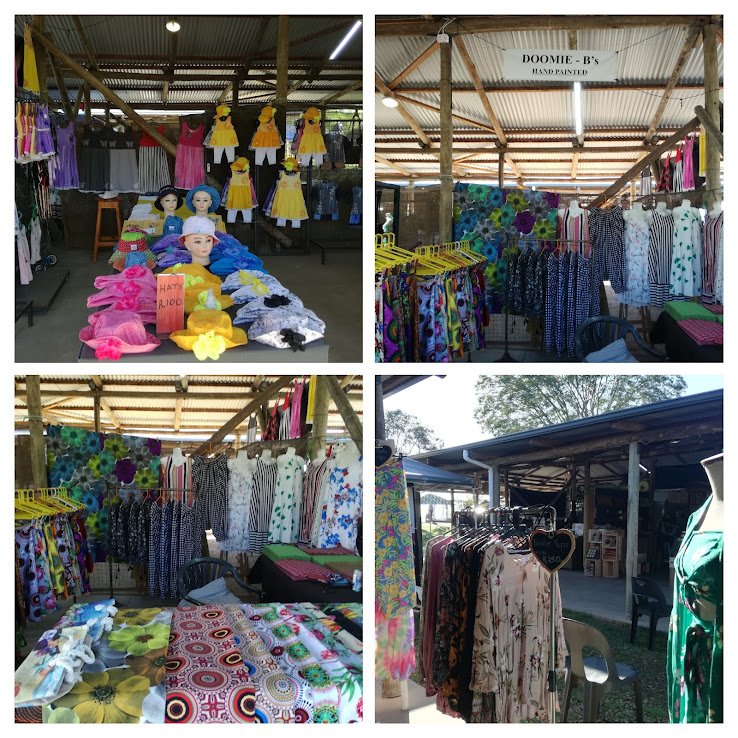 Most of the clothing are hand made and hand painted by locals, making them unique.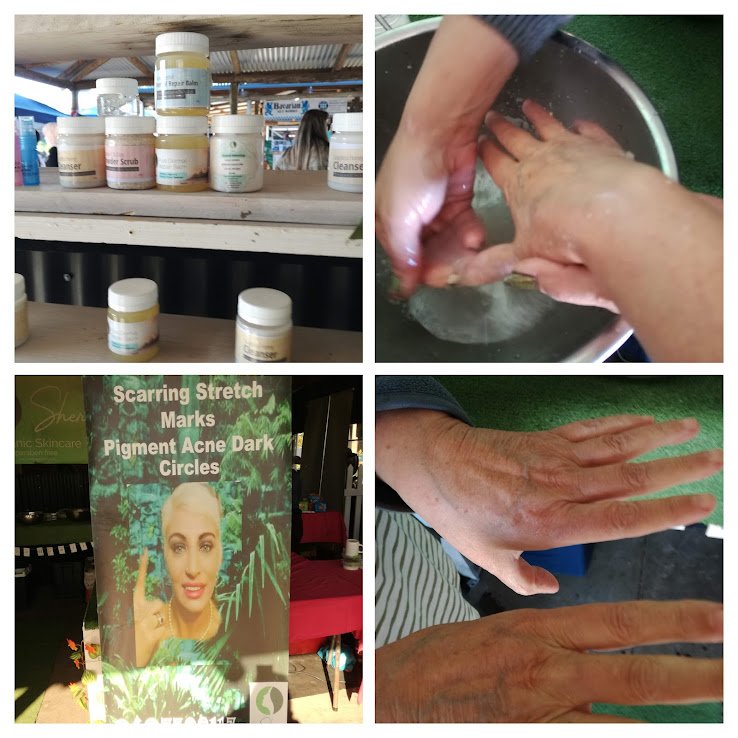 Sheri is an amazing lady who produces her own organic cosmetic production, promoting it at the Farmers Market.
While demonstrating this wonderful creation of hers on my hands, she explained how she has worked on her beautiful product over the years creating a unique and totally naturel brand for sensitive skin. I will definitely be in contact with her in the future, it felt amazing.
I'm not a wine connoisseur, but, I love a good bottle of well matured dry red wine, and couldn't help myself at this stall manned by the most adorable young couple.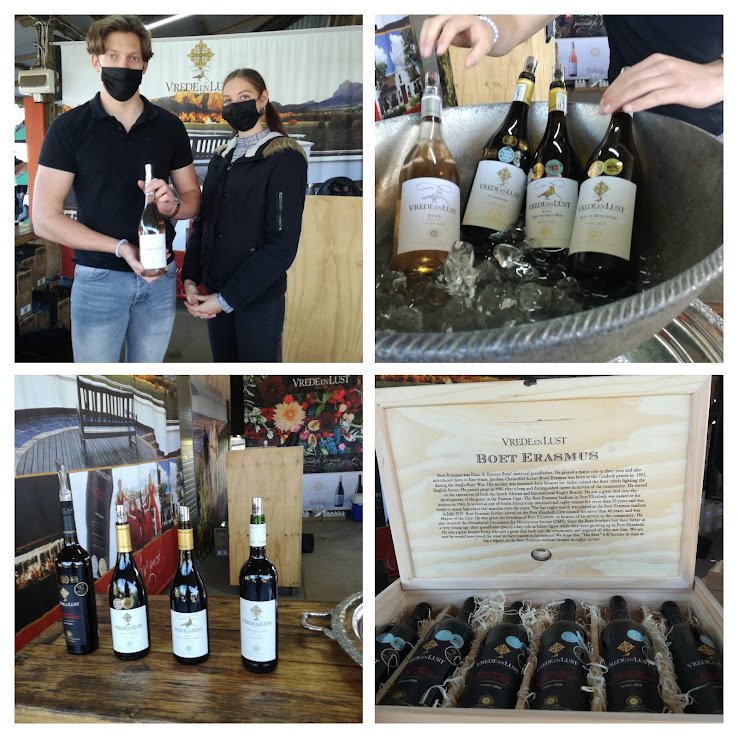 This young man gave me a run down of each bottle of VREDEenLUST wines on display, definitely an expert; and most definitely on order for me from artisan-wineskzn

Locals display their beautiful craft work at a stall for sale.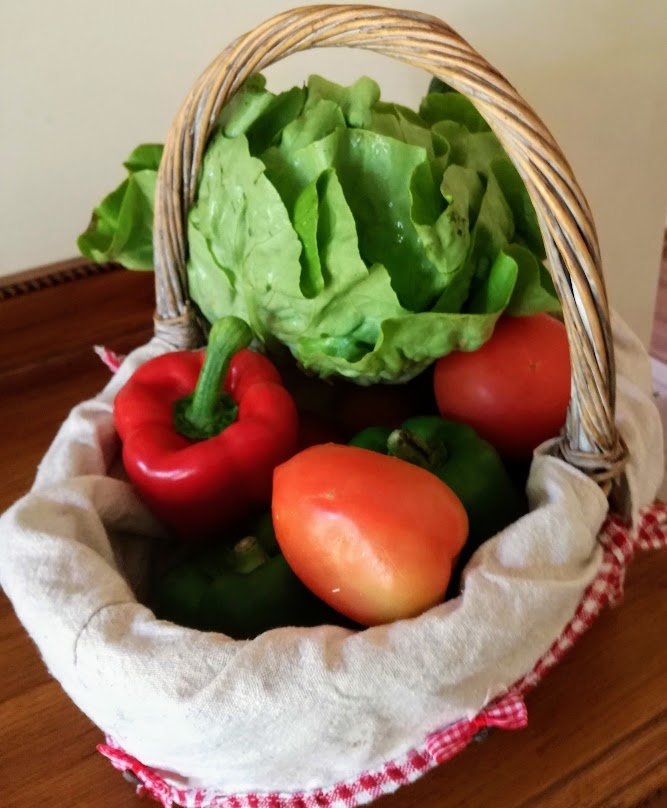 I couldn't leave without buying my fresh organic produce.
I hope you've enjoyed walking with me through the Shongweni Farmers and Craft Market as much as I did.
Thank you for giving me the opportunity to share my experience with you from South Africa.

HIVE SILVER BLOGGERS SUBSCRIPTION LINK:
If you're between the ages of 40 and 100 and have a passion for blogging and cryptocurrency plus have some wisdom to share, please stop by and subscribe to the new exciting Hive Silver Bloggers Community that is already attracting some of the best talent here on Hive.

Thank you for stopping by.

All photos property of @artywink
Original content by @artywink
---
---