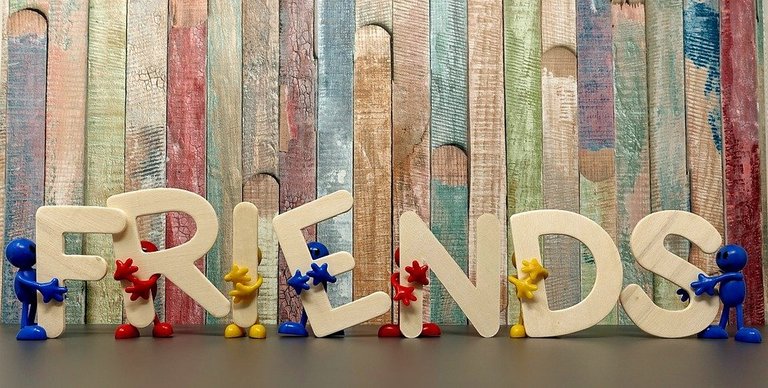 Image by Alexas_Fotos from Pexels
@freewritehouse
@ntowl
Week 4 of the We-Write Reboot: A We-Write with @improv

We-write by @improv
Part 1:
The Prompt
Thanks again to @improv for providing an incredible prompt! Without further ado, here it is:
Tabitha, Xochitl, and Jack were best friends. They'd spent the better part of two months explaining to each other why they were such good friends, delineating such shared qualities as
A love of spicy food
A drive to fix things immediately when they were broke
The athleticism of a foal: energetic, but uncoordinated; and
A willingness to laugh at nothing and everything
They were also the kind of people who were comfortable enough with who they were that they could discuss this kind of esoteric subject in great detail without feeling awkward or worrying too much about what other people thought.
Tabitha lived in a studio apartment in downtown Los Angeles. She felt cosmopolitan every morning, taking an elevator to her building's lobby. She felt incredibly accomplished, as she greeted the doorman with an "Off to work, Howard!" She felt very cool every morning, stepping out into a quiet street lined by skyscrapers towering above her.
Jack spent most of her time on the couches of acquaintances. She wasn't embarrassed about her houselessness, but she hadn't mentioned it yet to Tabitha. She seemed incredibly WITH IT, and Jack was just enjoying being along for the ride. She was sure it would come up in conversation eventually, and there was no need to bring it up out of the blue. She felt pretty resilient, standing in the middle of the street in spite of sciatica.
Xochitl spent most of her life thinking about other people. She lived in hotels when she could afford them, and tried not to worry when she couldn't. She'd had a trailer for a few weeks and Jack had crashed on her couch then, but now she found herself with even fewer housing options than Jack. She tried not to permit herself depression, because she wasn't sure she'd ever escape it if it came too close, but it was always lingering in her periphery. Tabitha knew she'd lost her trailer, but Jack didn't.
It was a beautiful day for a beach day, and Tabitha, Xochitl, and Jack were chowing down on homemade jalapeno poppers at Tabitha's place. They chuckled at the mess in the kitchen and guffawed at their own tears when they wiped capsaicin forgetfully into their eyes. Their screams of pain were punctuated by giggles, and they were ready for a carefree beach day.
They took the Expo line all the way to Santa Monica, and Jack produced a beach ball from her satchel. Xochitl blew it up, and Jack challenged them both to a game of "keep it in the air" as they raced into the water.

Exhausted, the three headed back to their cots. Bathing in the sun, the true meaning of friends swirled in front of Xochiti until it formulated her interpretation as the dark shades camouflaged her thoughts.
FRIENDS. They come in all sizes, shapes, and colors.
By sizes I mean not the width and breadth of mass of flesh surrounded by bone and tissue, but the expanse of their innermost affection, respect, and appreciation for the other.
By shapes I mean not the outline of their physical form, but their values and attitudes towards life and people.
By colors I mean not the pigmentation of ones skin or the name given by society to a group meant to consider themselves dominant in others' eyes, but the clarity with which one feels compelled to look outward and examine others' experiences and conditions in relation to their own.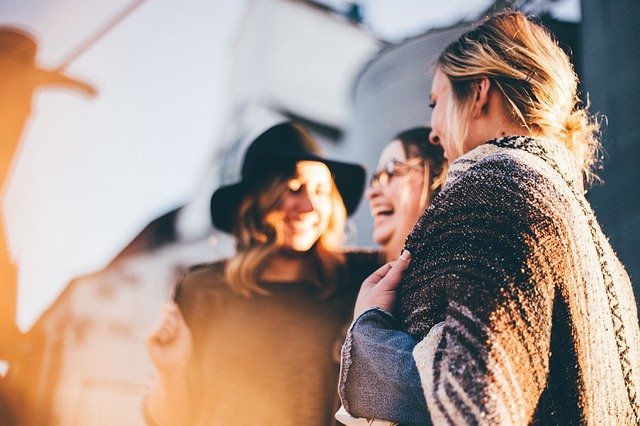 Image by StockSnap from Pixabay
Of the three, Xochiti considered herself to be the best friend of all according to the criteria she just established. She was so busy basking in this knowledge that she didn't see Tabitha writhing in pain, eyes rolled back, and clinching her stomach.
First to arrive, Jack lowered Tabitha onto the sand. Before she could summon help, the lifeguard dropped to his knees and began rendering aid.
But Tabitha needed more than his expertise could provide, so Jack and Xochiti accompanied her in the ambulance. They paced, waiting for the doctor, both staruing at each other with questioning eyes.
"Did you know she was sick during the time you crashed with her?," stammered Xiochi.
"No, but it was only a short while, and I was hardly there," Jack countered.
Both turned as the doctor interrupted their conversation. "Tabitha is in recovery. Are either of you family?"
They informed the doctor that they were her closest friends and that her family lived out of town.
"Tabitha is extremely ill. She has advanced kidney disease, and she's six weeks pregnant." he explained slowly.
Jack and Xochiti stood looking at the doctor as though he were talking about someone else. Not Tabitha, they thought. Surely she would have told them about her conditions.
Feeling herself closest, Xochiti always knew Tabitha was the most stable and reliable of the three. A friend of a friend was the guy Tabitha had been dating she introduced her to. One thing Xochiti did know was that Tabitha was serious about her career.
Once released from the hospital, Tabitha realized she wouldn't be able to work for a while and needed help; the kind that required depending on others. This was not something she relished, but her current situation demanded it. Besides, her new boyfriend informed her he wasn't ready for a family.
The two people who considered themselves her best friends she'd shut out of her secrets. How could she ask for their help now.
On Friday afternoon, Jack and Xochiti settled Tabitha in, then left, returning several hours later. They had a plan.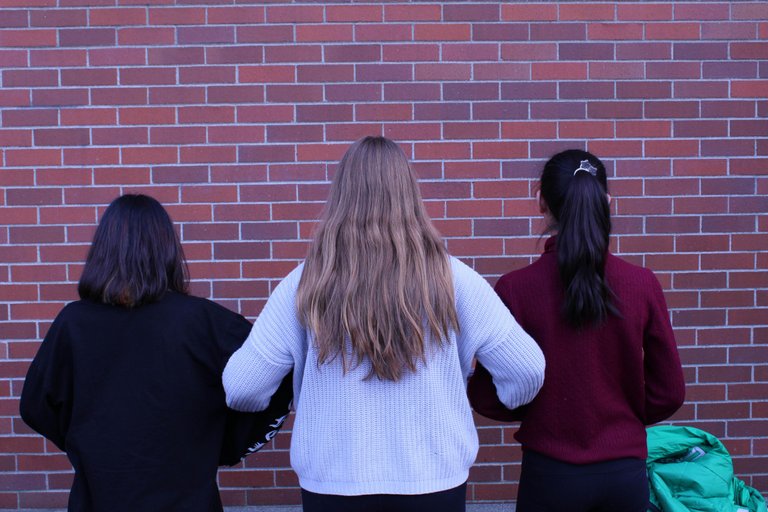 Image by anicahsu
They parked in front of the hotel as Howard instructed the moving van on hotel procedures.
Once inside, they informed Tabitha of their plans to become her roomates. Jack, always ending up parting ways with previous jobs after three months, contacted a temp agency, informing them of her back problems. She managed to secure a receptionist position and would start on Monday. Xochiti, always seeing herself as one emergency away from being in Jack's shoes, secured a job in a manufacturing plant. Living arrangements weren't an issue.
Tabitha looked at her friends, first, the free spirit all her life, not taking responsibility for anything; then the other, always desperately trying to figure out where she belonged. She couldn't believe the transformations. More importantly, that out of her problems, she was the catalyst.
"You're in our hands now. I see no reason why you'd refuse," Xochiti said with a sly smile.
Jack chimed in, "me either."
"FRIENDS," all three chuckled, locking arms tightly.

@flaxz initiative @iamalivechallenge: (Creating a post for my blog this day)

IT'S FREEWRITEHOUSE WE-WRITE!

WE-WRITE RULES
| What is a We-Write? | A freewrite story with or without a partner. The contest owner decides. |
| --- | --- |
| Who created it? | @freewrite house, and administered by @ntowl. |
| What type of contest is it? | It's a freewrite contest where you either write a story depending upon which type of freewrite it is. If a partner we-write, you and your partner decide on who will write the 1st or 2nd part. If a regular we-write, then the prompt for the particular story is given to you, and you write the 2nd part of the story. |
| What are the rules? | 1. Read the beginning of the story given in the post and write your ending by creating a post using the hashtag #we-write; then post it and provide a link in the comments of the contest post. While there is no required length, this is supposed to be a freewrite, so try to keep it reasonable. |
| | 2. OR |
| | 3. if a Partner We-Write, Find a partner and write your story, either separate in two different posts, or combined in 1 post. |
| | 4. All entries need to be in English. You can still write in other languages, but @ntowl needs an English translation posted as well.; |
| | 5. It would be a great idea to link back to the contest post so others may find it should they wish to join; |
| What do you win? | The winnings may vary, so look for @freewritehouse's post; |
It's a contest where everyone wins! So, if you didn't join in this week, how about participating next week!

Thanks,
@justclickindiva
Happy rest of the week everyone with whatever your endeavors.


---
SOURCES:
a) JustClickindiva's personalized PHC signature created by and purchased from PHC.
b) Unless otherwise noted, all photos taken by me with my (i) Samsung Galaxy 10" Tablet, (ii) Samsung Phone, & (iii) FUJI FinePix S3380 - 14 Mega Pixels Digital Camera
c) Purple Butterfly part of purchased set of Spiritual Clip Art for my Personal Use
d) Separator Lines Free ClipArt Belt from Public Domain Vectors & ShadedLine from ClipArt-Library
e) All Tribe logos used with permission of Tribe Discord Channel admins.
f) HIVE gif created by @peakstudio for Hive users. Used herein according to guidelines.
g) Ladies of Hive "BLINKIE" banner created by [thekittygirl] and used with permission of and in accordance with the admin's guidelines.

If you are an account under 500HP or 500SP and want to win prizes or delegations, then you can request to enter the REDFISHRALLY by going to @theterminal blog and read how it can help you learn and earn.

Si tiene una cuenta de menos de 500HP o 500SP y desea ganar premios o delegaciones, puede solicitar ingresar a REDFISHRALLY yendo al blog
@theterminal
y leer cómo puede ayudarlo a aprender y ganar.
Your Personal Terminal Discord Invite