I have a very lengthy story, but decided to go with the better part, which is the celebration. Me and female tiger went to the 3 Damansara Mall after went to the district health council to remove our quarantine band, and we're fit for going out for lunch! So, we decided to go to Seoul Kitchen, since the kids are not around, and we've always been wanted to try.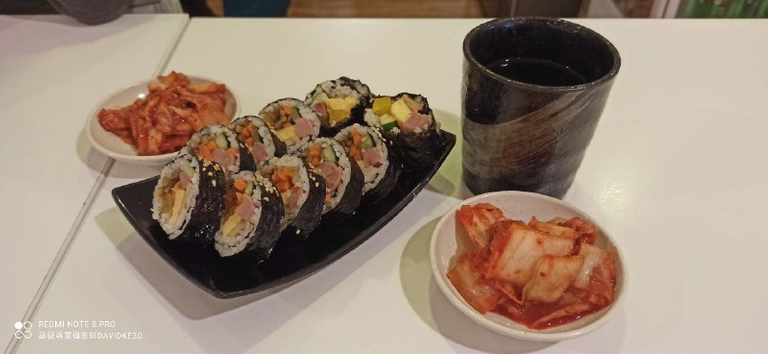 Sushi is not a Korean thing, but I heard it's very popular in South Korea. I saw sushi in Busan when I visit there in 2018, but didn't get to try it. Rice is sweet, and the portion of filling is big enough, and it tasted like eating a real tuna rice roll. Not to mention both of us are awarded with a small plate of Kimchi as starter.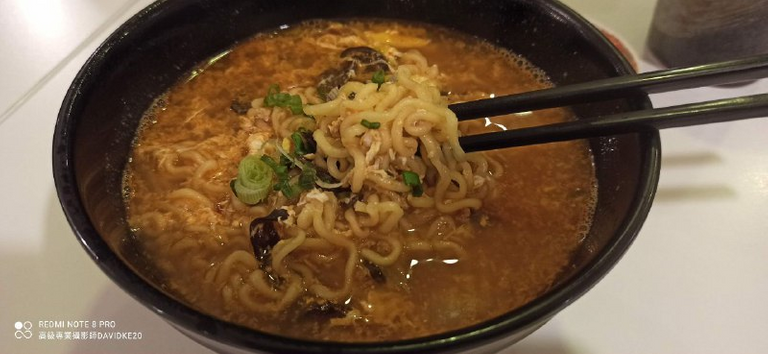 This is the killer, it's only a normal pack of instant Ramyon(I just got to know when it's Ramen, it's meant for Japanese, and when it's La Mein it's for Chinese). Seriously, when they cook this, the smell over power the opposite's well known burger store! We used to came to the burger store during weekend with the kids, and wishing someday our kid will be able to take kimchi so we can enjoy some Korean food there. Smells good, taste good, and love the additional seaweed and greens in the bowl.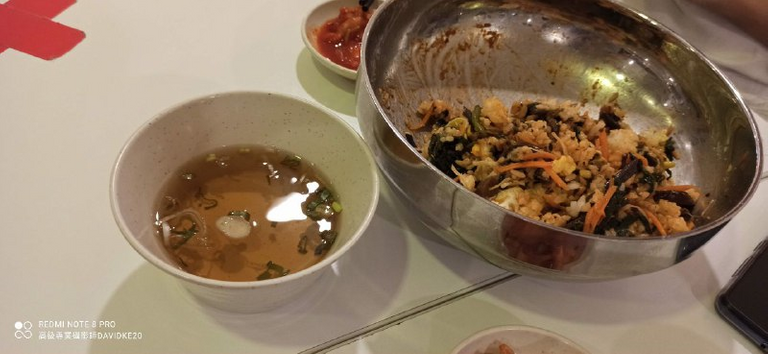 Before visit to Busan, I have never understand the difference of table presentation for many Korean dishes. Especially talking about the metal bowl. Why would someone use a high heat conductive bowl to hold food? A bibim bap is a bowl of rice in room temperature, with mixed vegetable, sesame with choice of chicken/beef. Due to lent season, we choose vegetarian, so we got more seaweed in the rice. It's not hot, and the metal bowl tells you this is not a hot dish.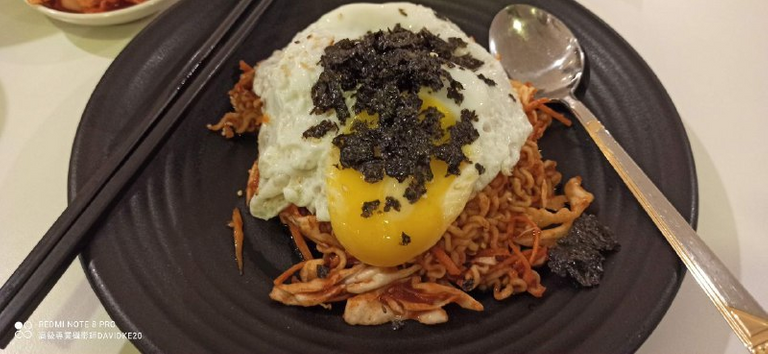 Another bowl of bibim noodle. Frankly, the kimchi smell overpowered the noodle itself. Another thing is, I am worried of my bowel system could get upset since the egg yolk is still quite raw. I've got a weak stomach, and things like this could set my backside on fire and hospital treatment. I couldn't give good grade for this dish, but I do believe the egg were supposed to be like that, and poke the egg yold into the noodle to make the noodle feel a little bit moist, and to retard the strong kimchi smell, which I couldn't enjoy much since female tiger took the yolk away. Haha.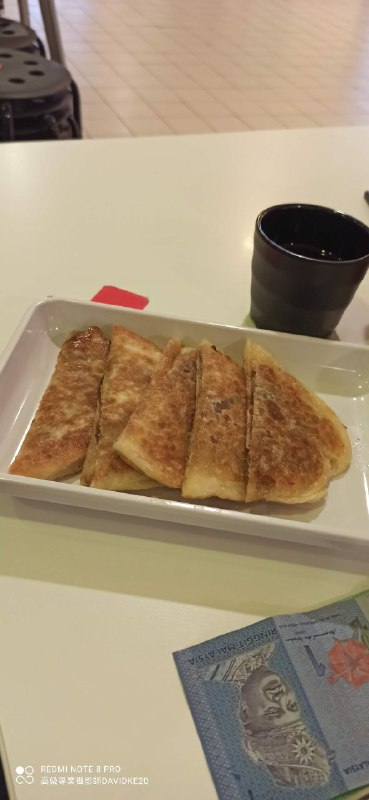 Finally, we had the Hotteok(literally pronounce as hotdog I believe), which I first accidentally tried in the Gukje market. For the first time fell in love with the presence of strong malt smell in that filling, with some peanut crunch in it. This one, it's even sweeter than the one I had in Busan. I believe the restaurant owner had tune in for the local taste bud. Marvelous!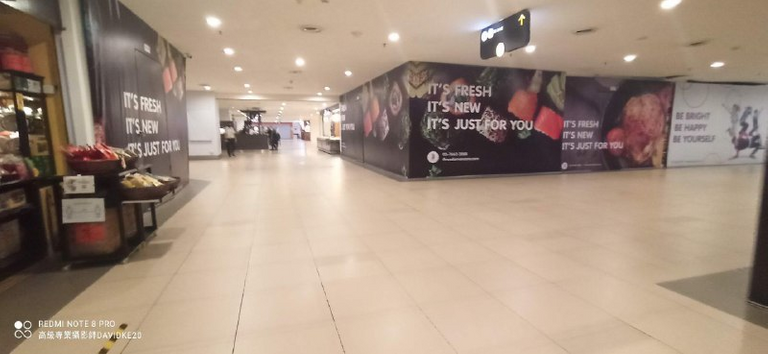 Had a short conversation with the restaurant owner, knowing that recent pandemic had caused imported stuff become more expensive, they are also having hard time to survive. On a little foot note, owner is impressed when I use the phrase "chogiyo" 저기요, he said I spoke almost like a Korean. And the rest... he will figure it out later... well... I took that as a complement.
[//]:# (!pinmapple 3.130772 lat 101.626544 long Seoul Station 3 Damansara(Tropicana City Mall) d3scr)