One of my best practices, and the capricious rescue for the loss of one of my best drawings, threw away by my mother who finds everything like a sketch.
I think I was affected for a while by that sudden loss... It was a long time ago but I remember that it hurted me the lose when I spent so much time... But the past in the past, and a chance to practice again.
Una de mis mejores prácticas, y el rescate caprichoso de la pérdida de uno de mis mejores dibujos a mano de mi madre que todo le parece boceto.
Creo que me afectó por un tiempo esa pérdida repentina... fue mucho tiempo atrás pero recuerdo que me dolió el perderlos cuando les dediqué mucho tiempo... Pero el pasado en el pasado, y oportunidad para practicar.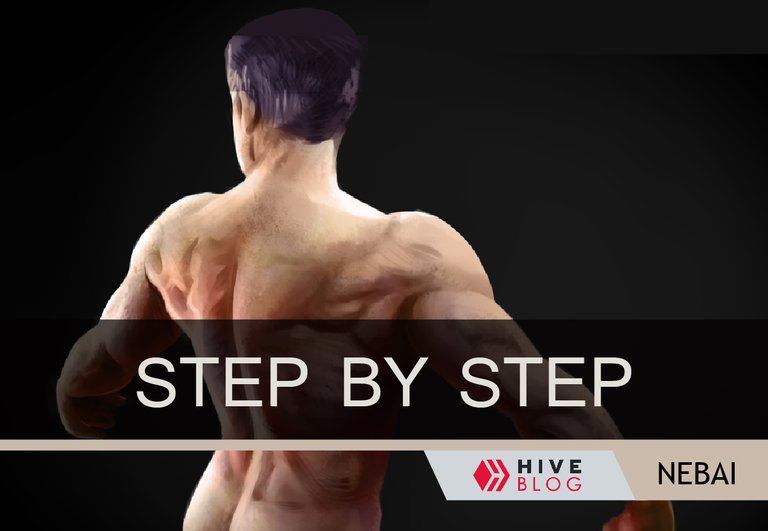 Proceso/Process:
---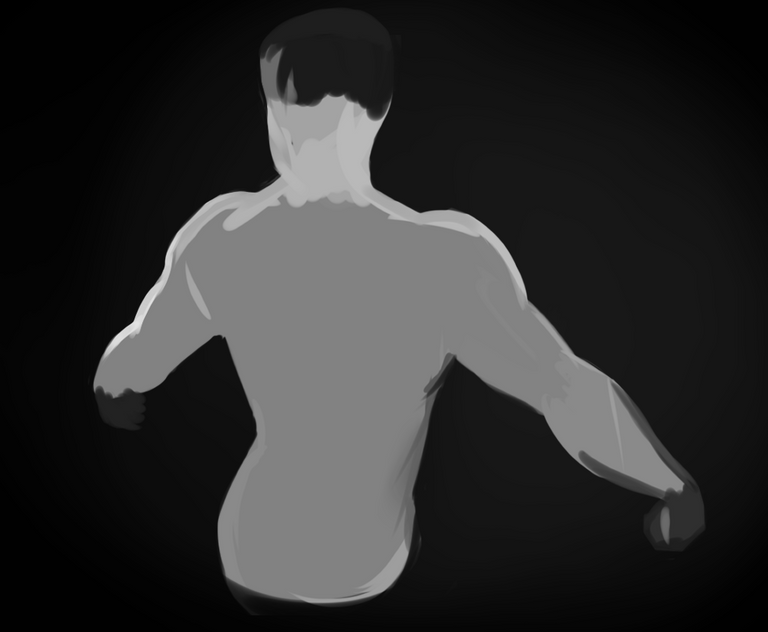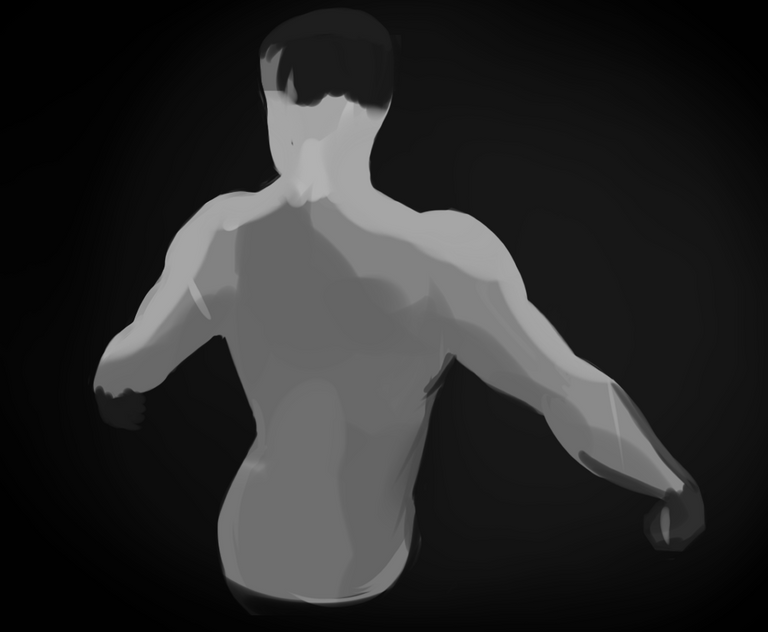 In this specific case I didn't start so properly with sketches (but I don't completely forbid myself to use them either).
En este caso en específico no comencé tan propiamente con bocetos (pero tampoco me prohibo por completo su uso).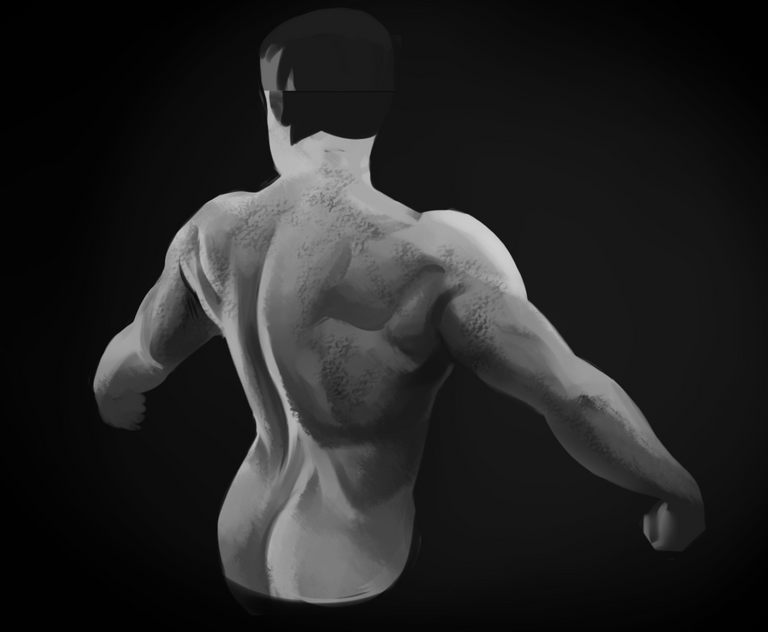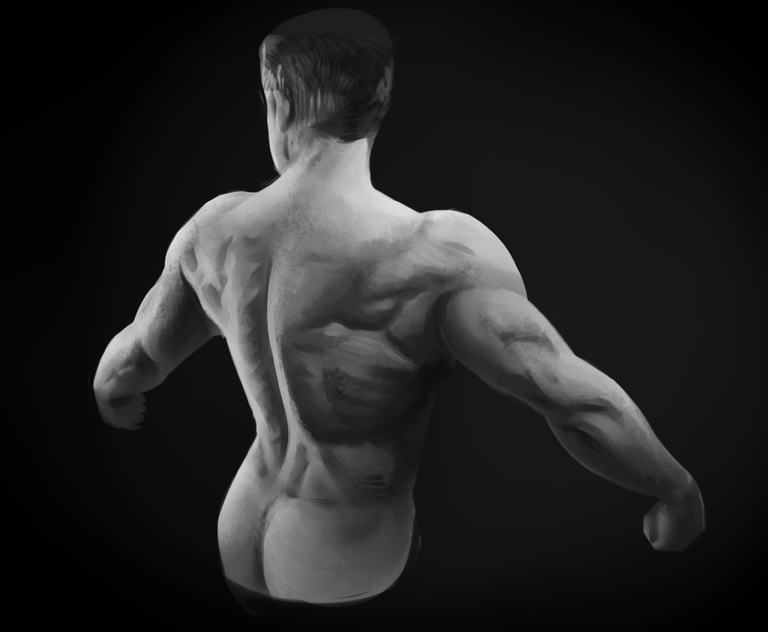 The idea was to train my eyes with three dimensional figures, to focus on the blocks of shadows and lights. Many people think that in order to achieve this level of work for the bodies, knowledge of anatomy is necessary; although it should not be discarded, it is true that in its majority, knowledge of shapes and lights is necessary.
La idea era entrenar la vista con figuras tridimensionales, centrarme en los bloques de sombras y luces.Mucha gente piensa que para lograr este nivel de trabajo en los cuerpos es necesario el conocimiento de anatomía; aunque no debe de descartarse, es cierto que en su mayor se necesita los conocimientos de formas y luces.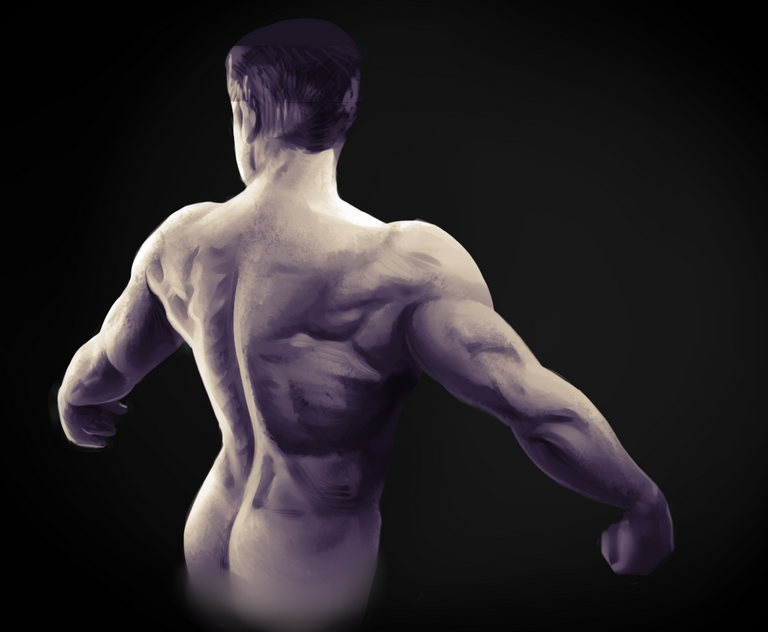 Another good practice was to convert shades of gray into colors. Every good rule of light and shadow is the use of values. The key to creating a sense of depth is there.
Otra buena práctica era el convertir tonalidades grises a colores. Toda buena regla de las luces y sombras es el uso de los valores. La clave de crear una sensación de profundidad está ahí.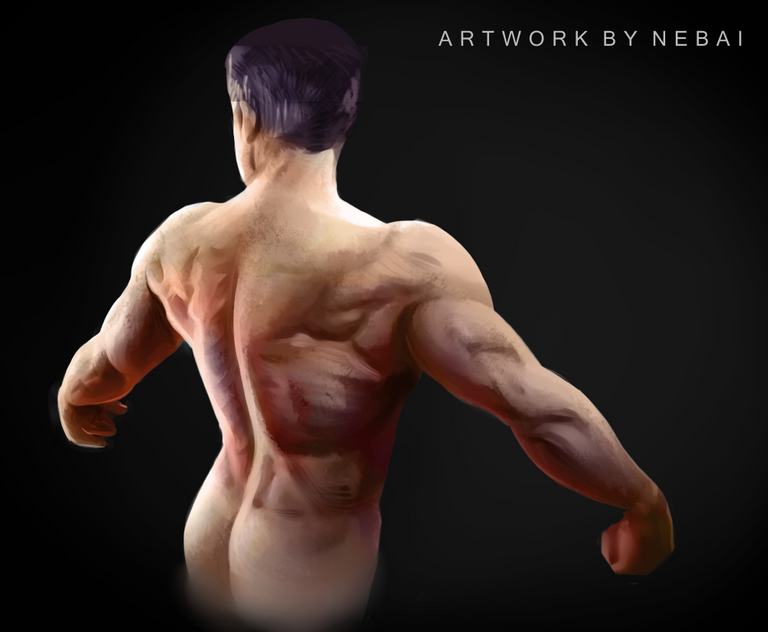 Among the options in Photoshop one of the most used is the "color" layer. I've used it more than once, although I recently learned another trick... later i will show you which one is it x'd, for now this result is acceptable.
Entre las opciones de Photoshop una de las que más uso es la capa de "colores". Lo he llegado a usar en más de una ocasión, aunque hace poco aprendí otro truco más... luego se los enseñará x'd por ahora este resultado es aceptable.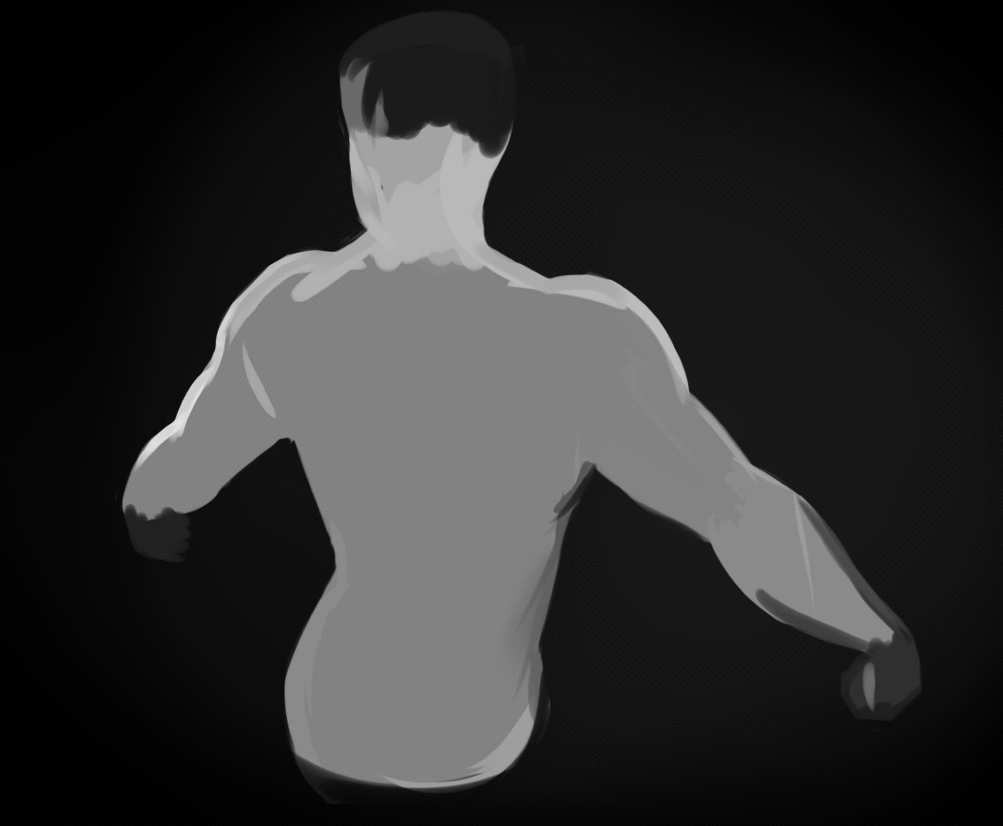 The gift gif :D, Hallelujah Hallelulla
El gif de regalo :D, Aleluha Aleluya Alelulla.
Herramientas / Tools:
Paint Tool Sai
Photoshop
20 x 15 cm / 300 ppi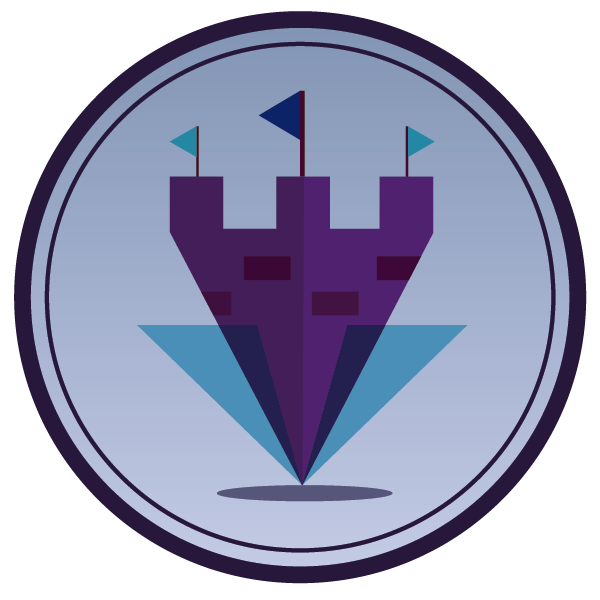 También estamos compartiendo un Grupo de Artistas para todas las plataformas. / We are sharing as well an Art Group for all platforms.
https://discord.gg/HYy6fkD

Si les gusta mis trabajos, su apoyo significaría mucho / If you like my work, your support would mean a lot.