Wednesday Walk ~ Late Afternoon on the Old Quarry Trail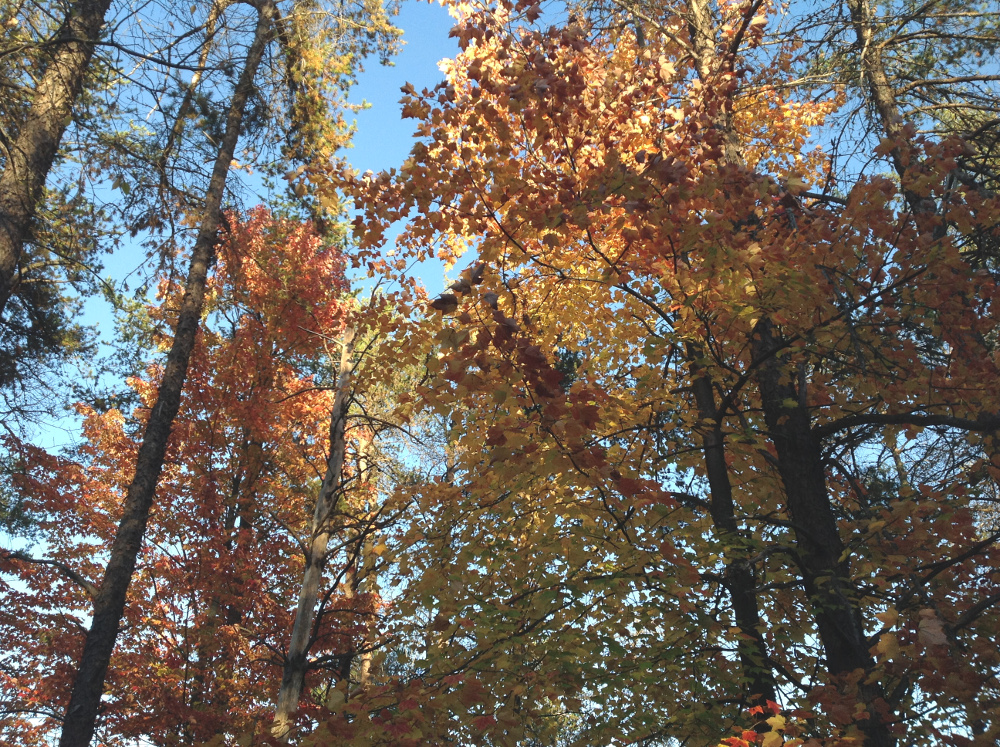 Every year, I try to photograph the trees at their peak of fall beauty. I look for a sunny day with blue sky and I know I will get good pictures, however some years turn out like this year with rain or an overcast sky on the days I wanted.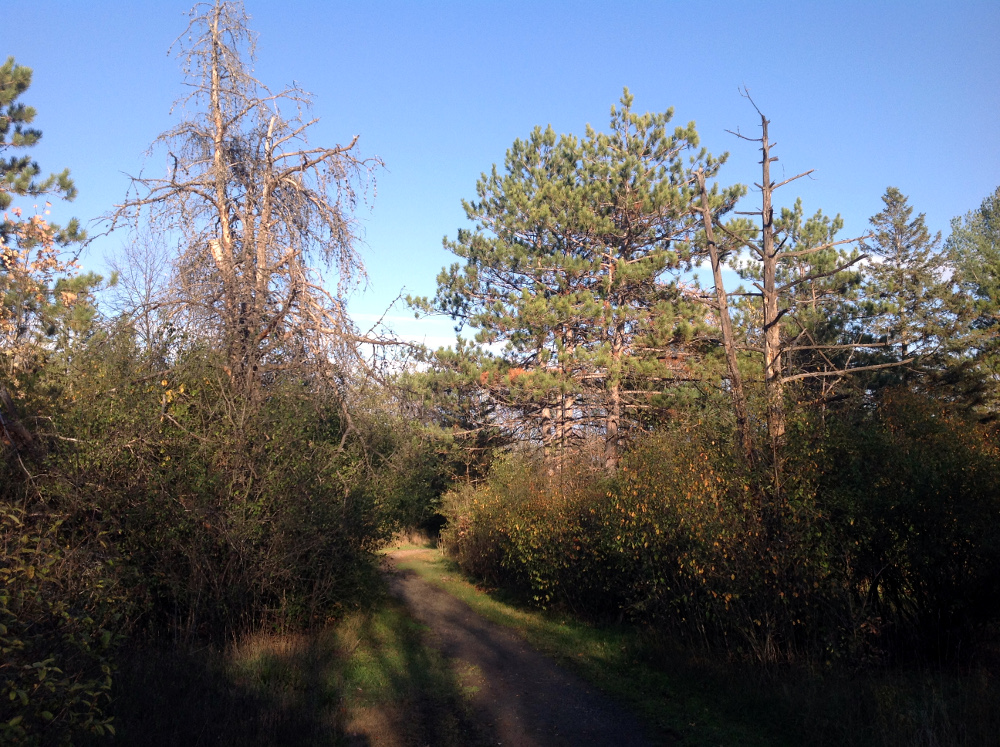 Yesterday, I didn't arrive at the nearby Old Quarry Trail, a 2.7 km (1.68 mile) loop, until late afternoon. I have been walking this trail often but without a camera, my camera currently in the shop and I don't really like carrying my iPad on a hike.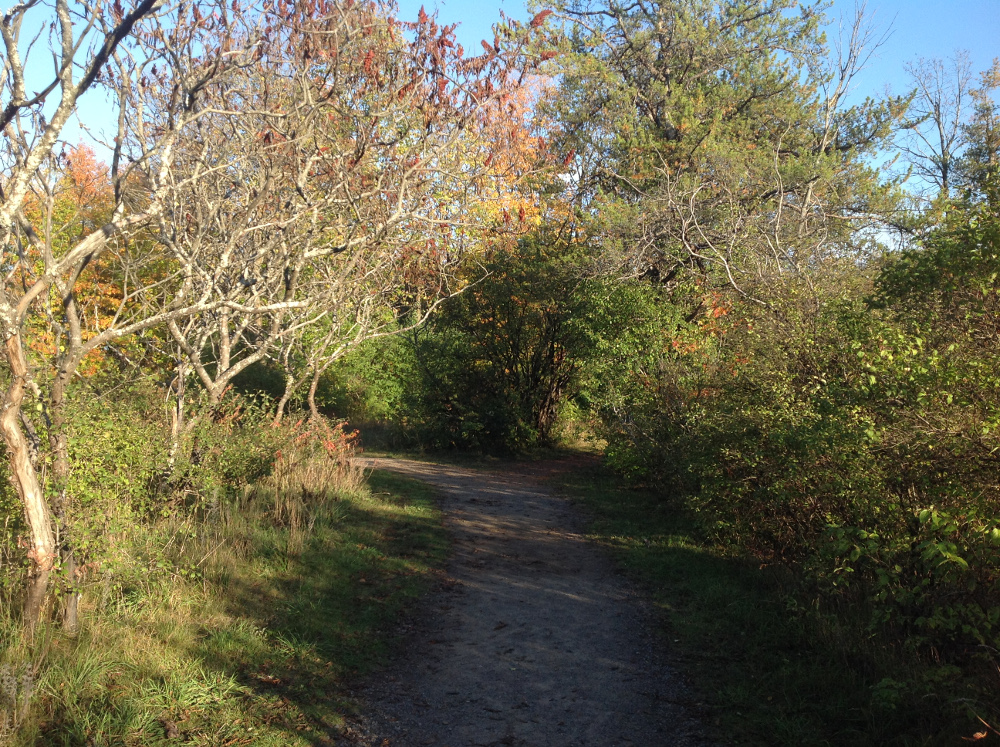 The shadows were pretty long but there would still be light for some time. We take the fork to the right.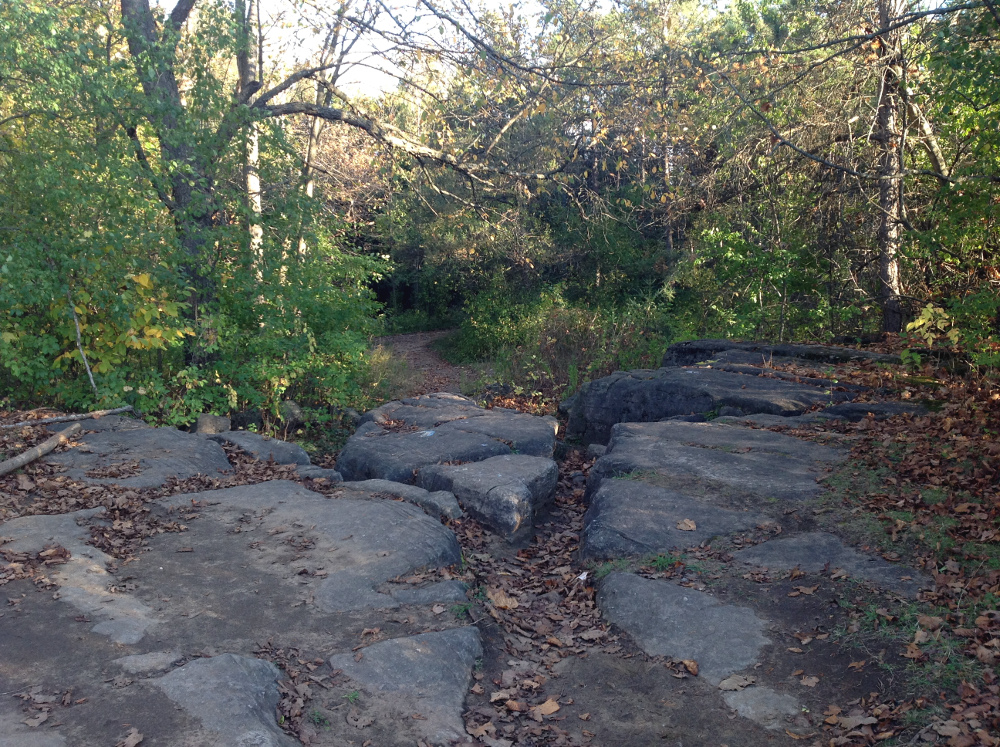 Every time I reach this part, I remember my first winter cross-country skiing here and how this was an awkward part.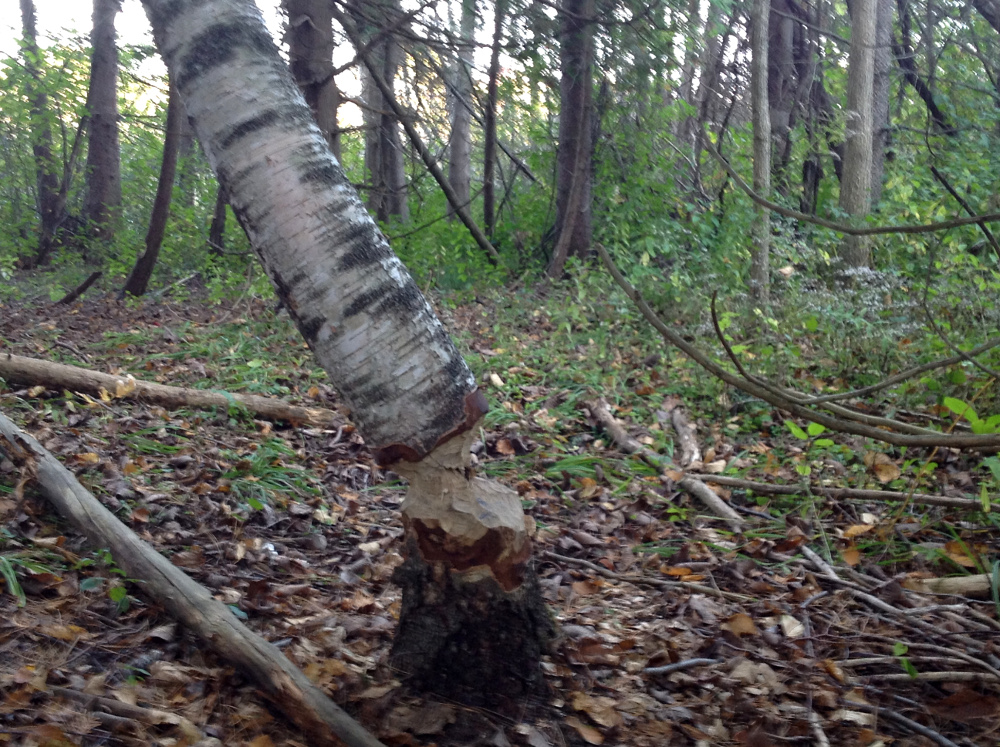 The trail circles a swamp that lies in the depression formed when an underground cavern collapsed under the weight of a great glacier. This is your introduction to one of the local residents; a beaver is in the process of felling this tree.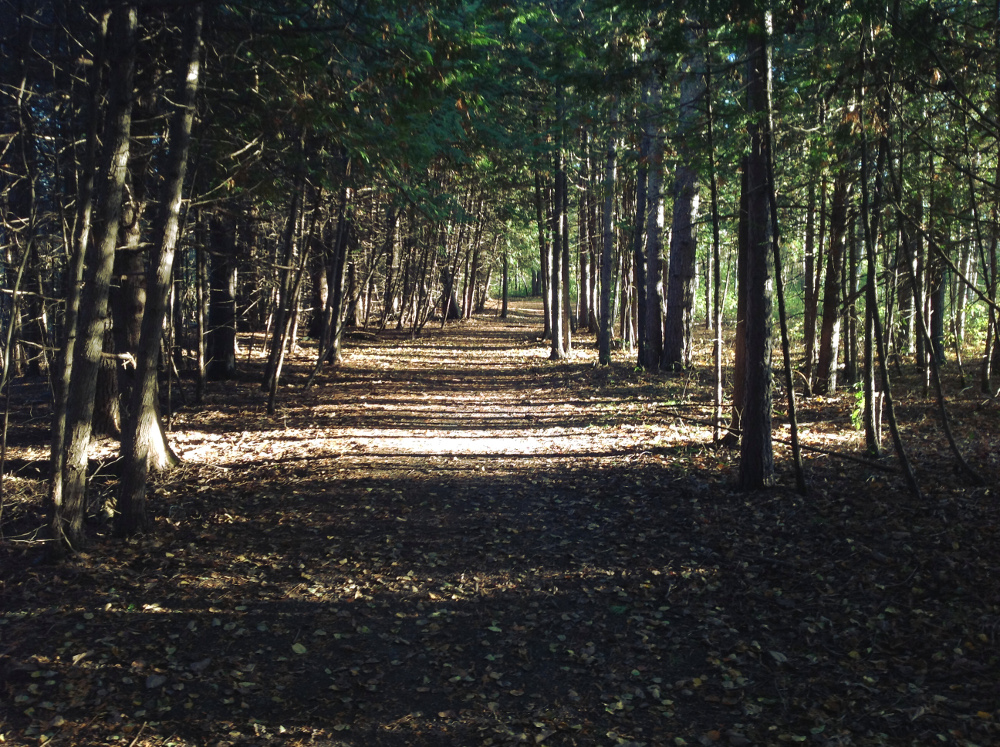 About now, I realized I wanted to photograph fall colours but had chosen a trail without many maple trees.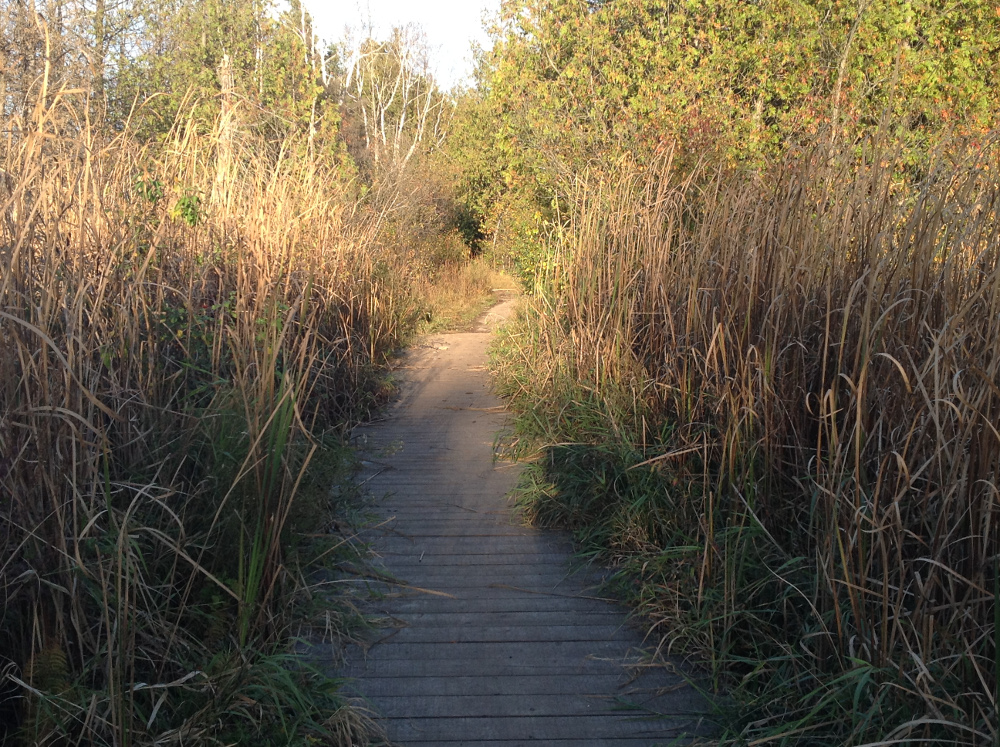 There are several boardwalks. As this trail is almost in town, it has more walkers than most and I always imagine myself re-enacting a Robin Hood and Little John moment when we meet.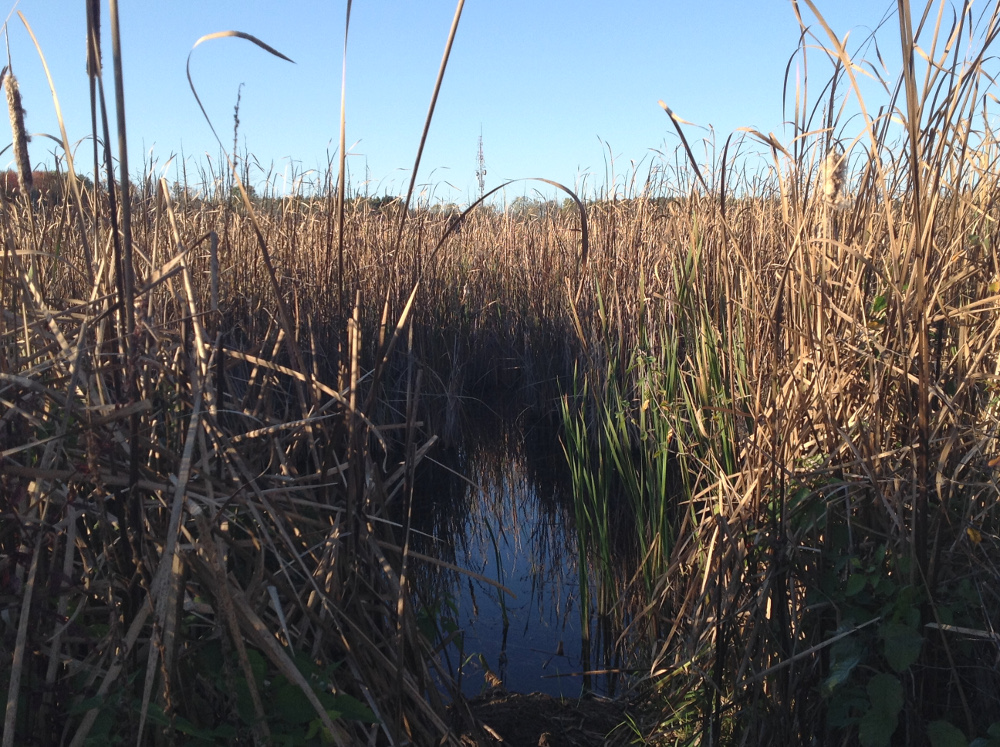 The bulrushes (cattails) are taller than me!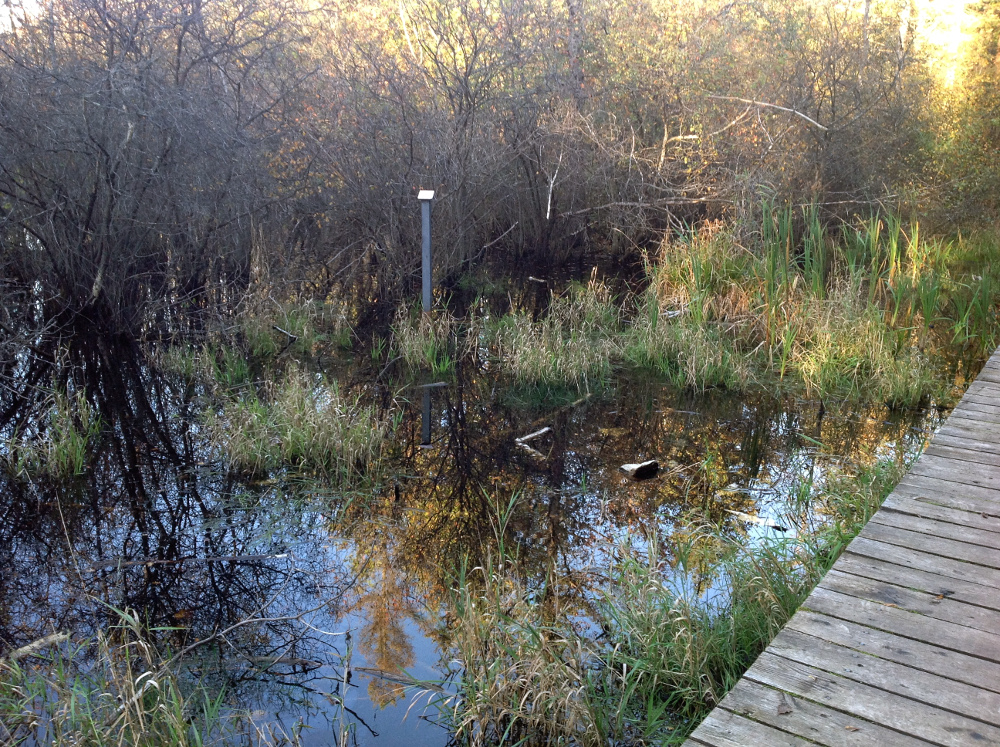 The water is deeper from the recent rains and I know there will be some mud ahead.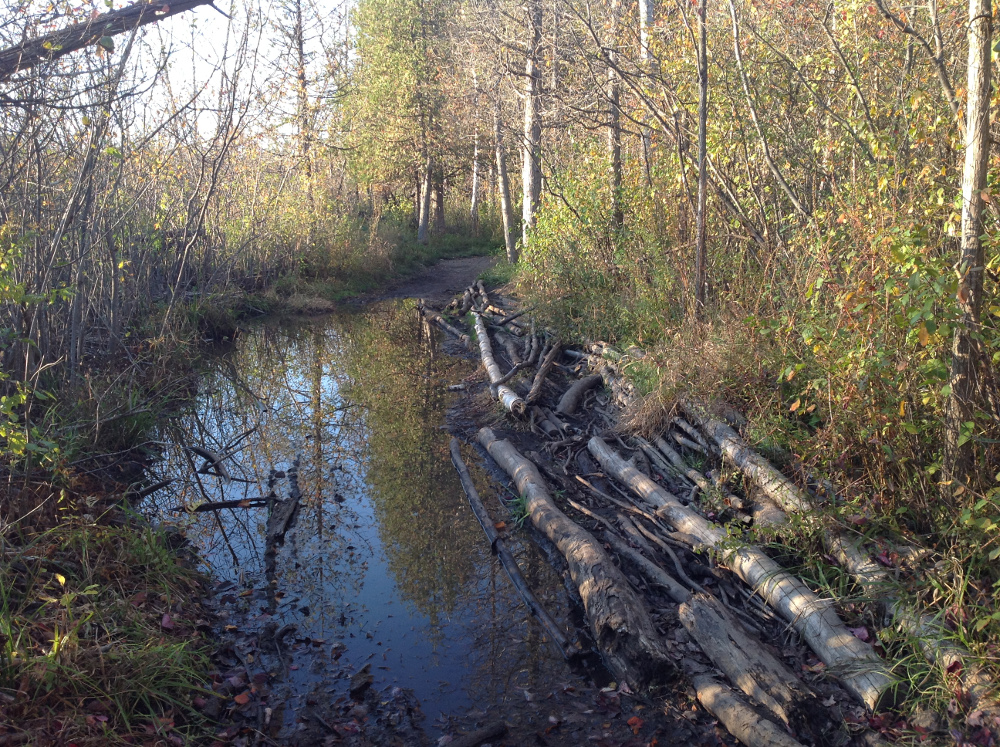 This is always the worst section but I can cross on the logs. We are on the far side of the swamp/lake now.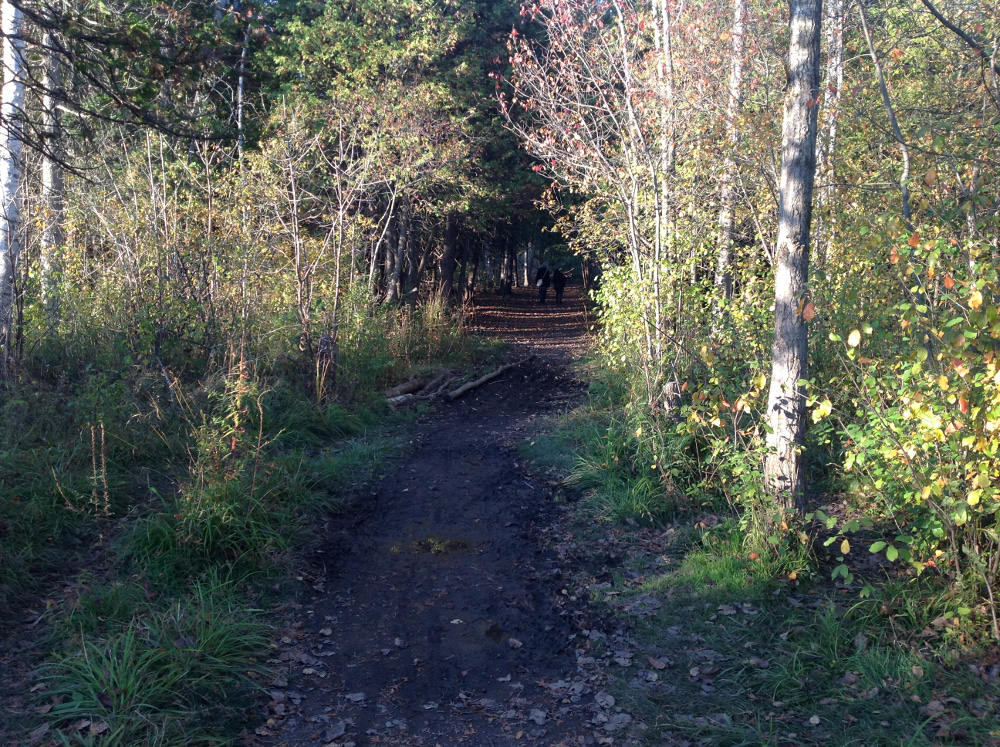 I spot two people up ahead as I skirt the last bit of mud.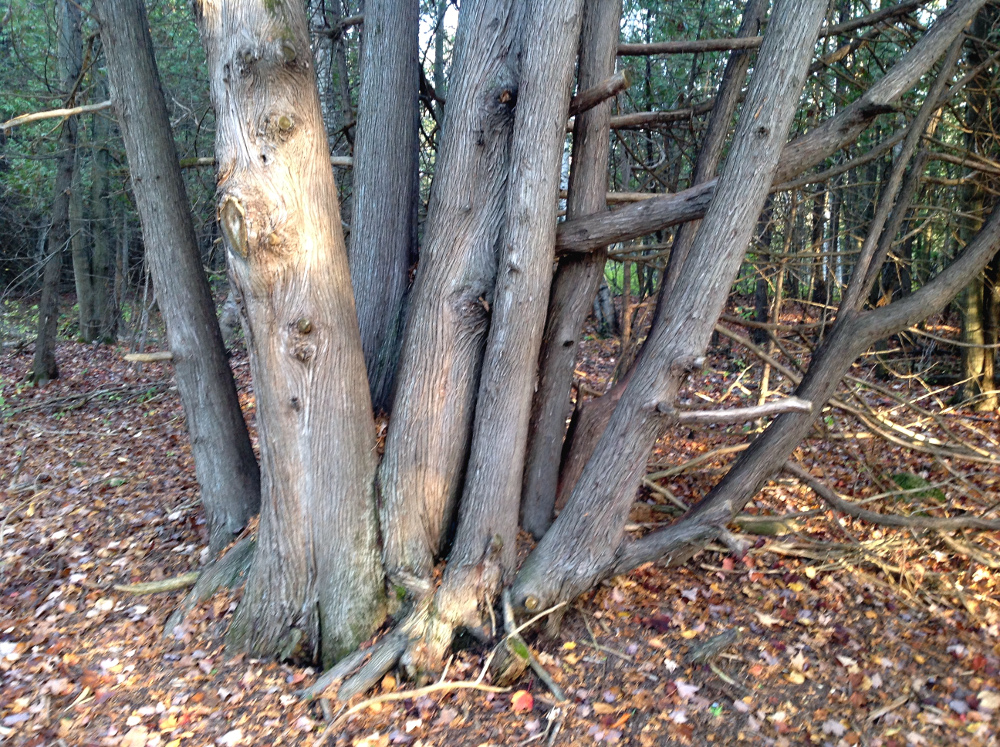 Most of the bush is mixed coniferous and species such as birch and poplars. This is a clump of old cedars.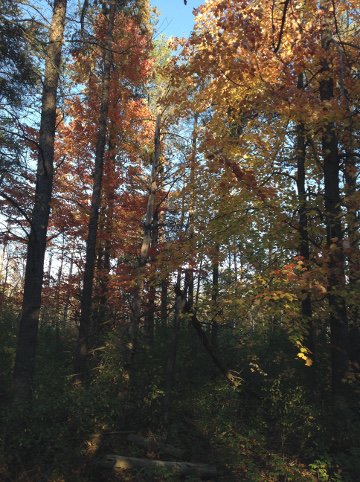 Finally some colour!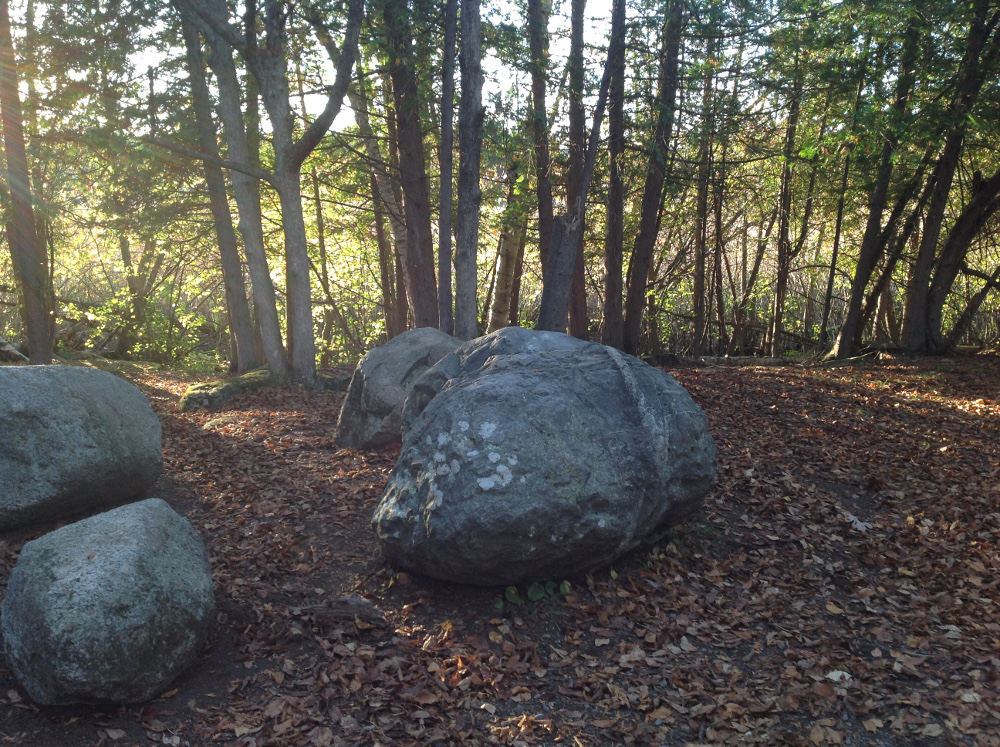 The bright area in the background is the swamp in the depression. I was reading about it on a sign nearby when I suddenly had company so I held my hand out and it landed.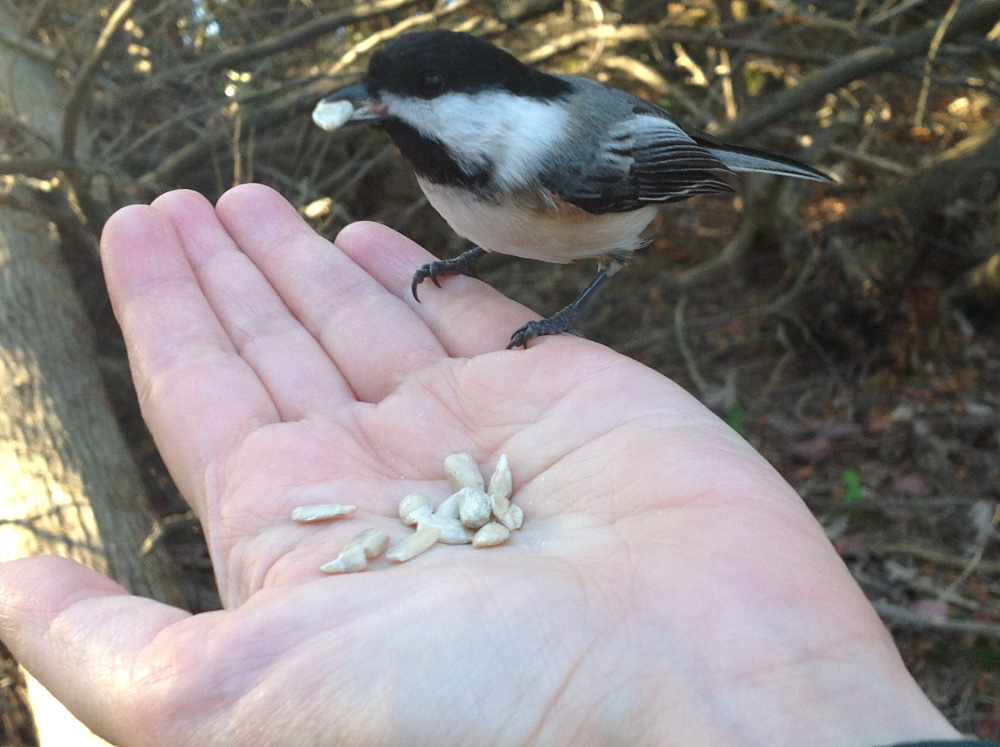 This time I came prepared and at one point nine little birds had sequentially landed, snatched a sunflower seed or two, and flown off again.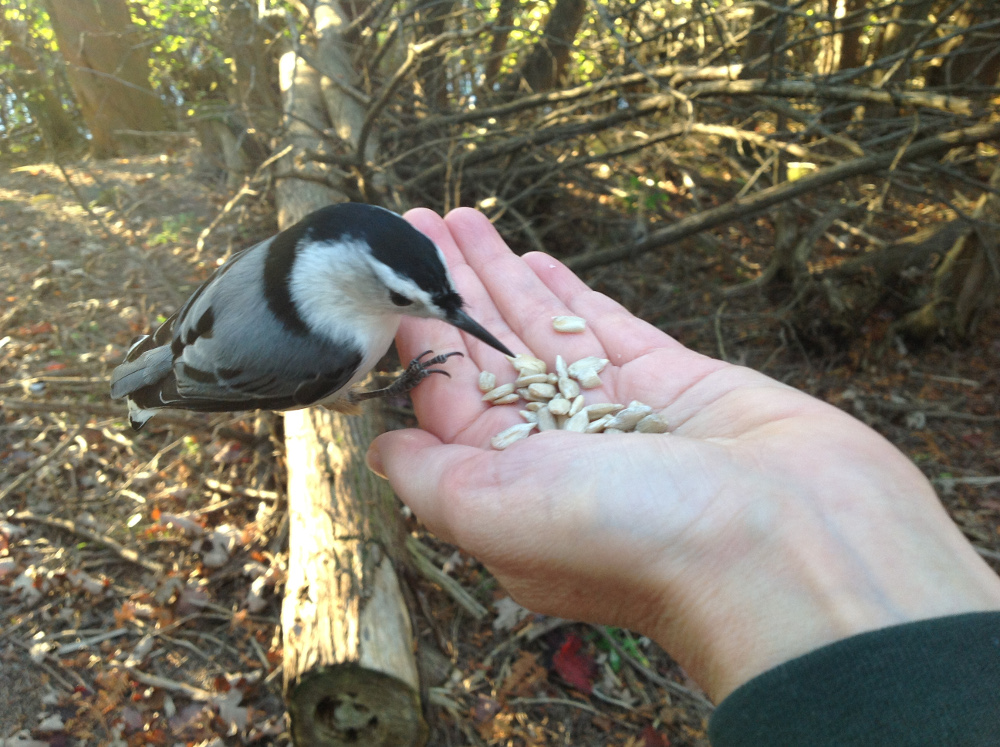 I was told they are more likely to come to you at this time of year as they prepare for winter.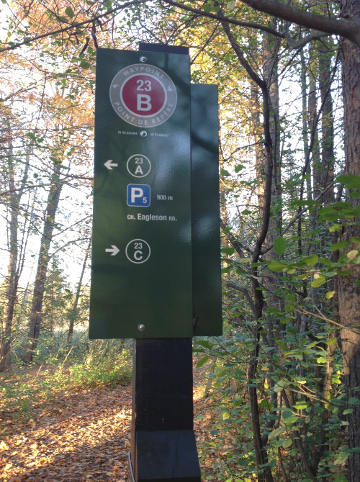 The National Capital Commission (NCC) owns and maintains the trails. Incidentally, the Old Quarry Trail is a gateway to other trails in the nearby Stony Swamp.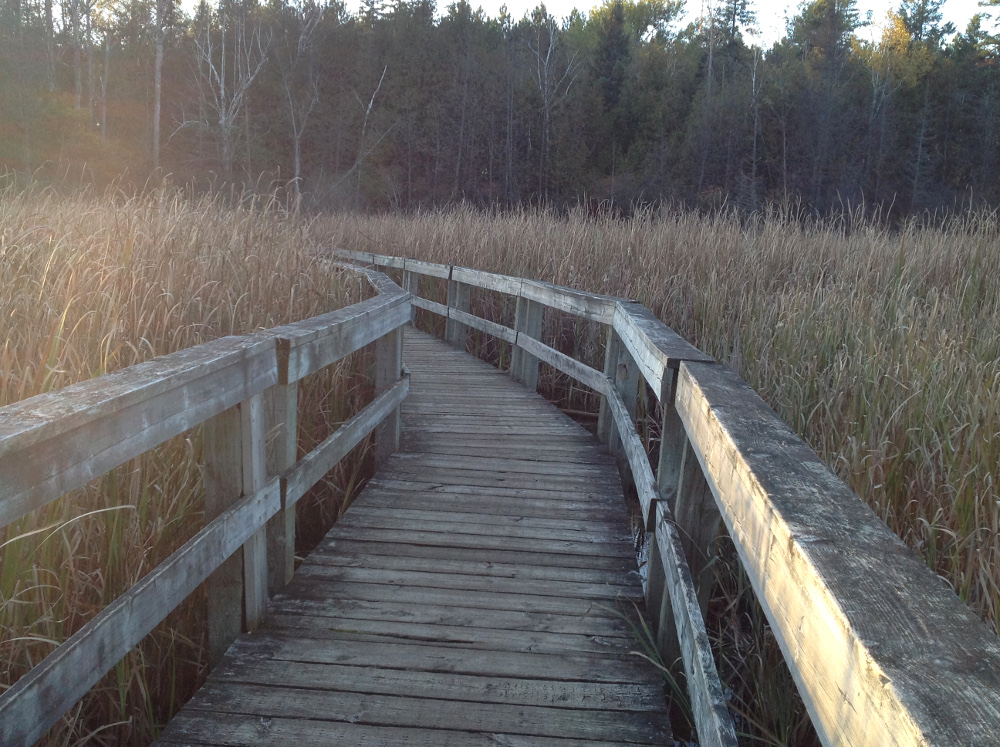 The sun is setting on the swamp.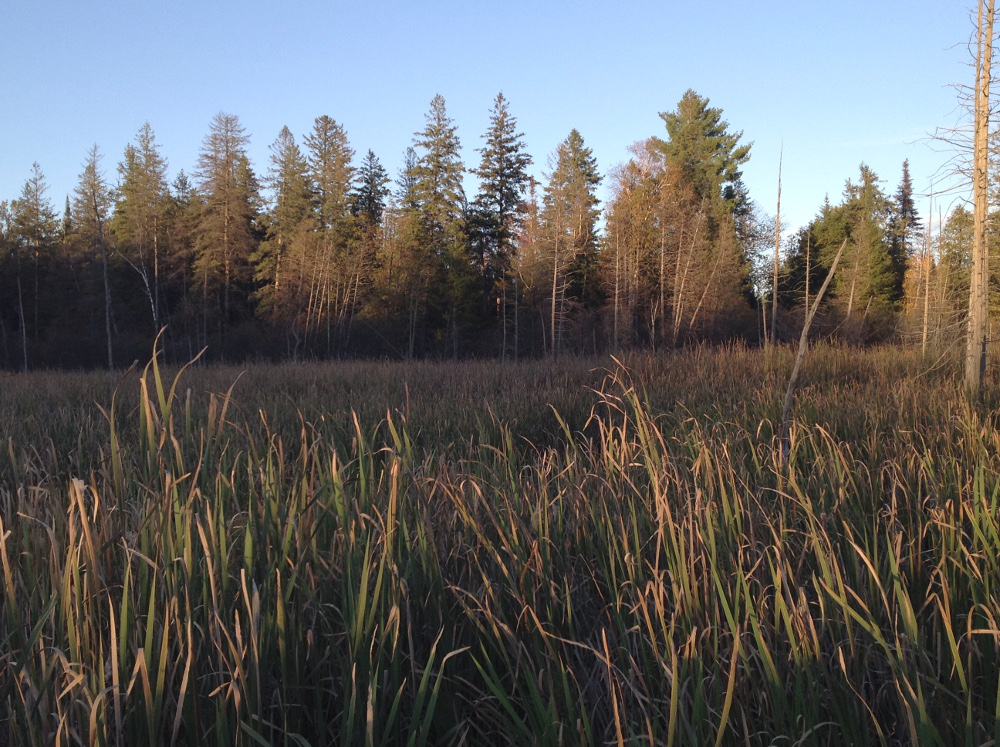 Golden hour.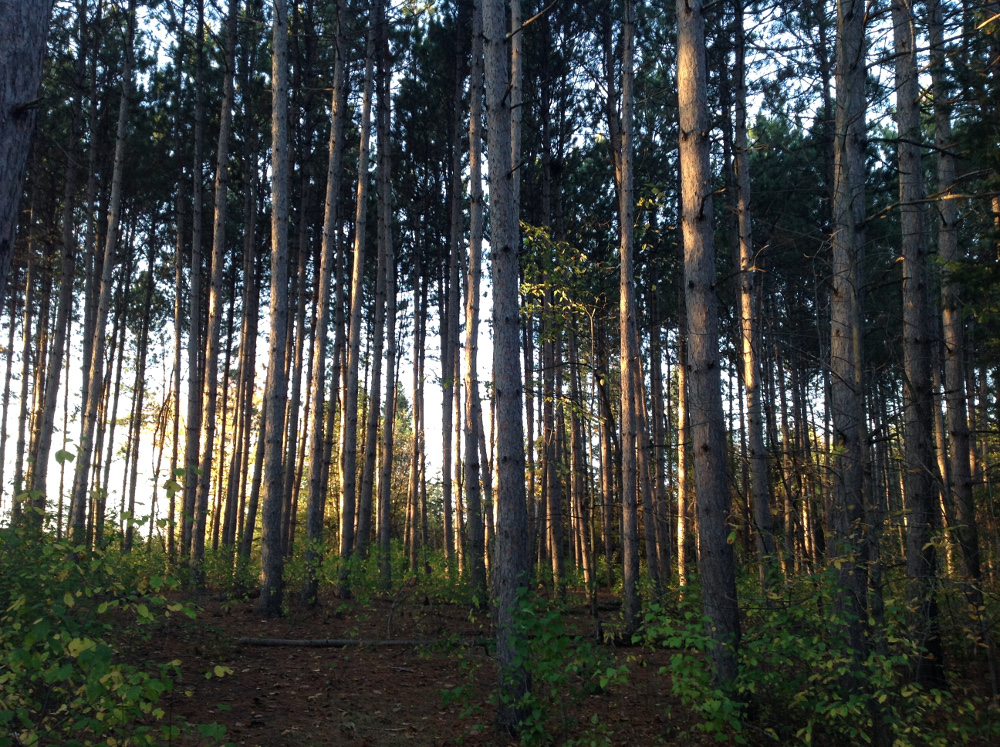 Leaving the depression, we climb back into the setting sun.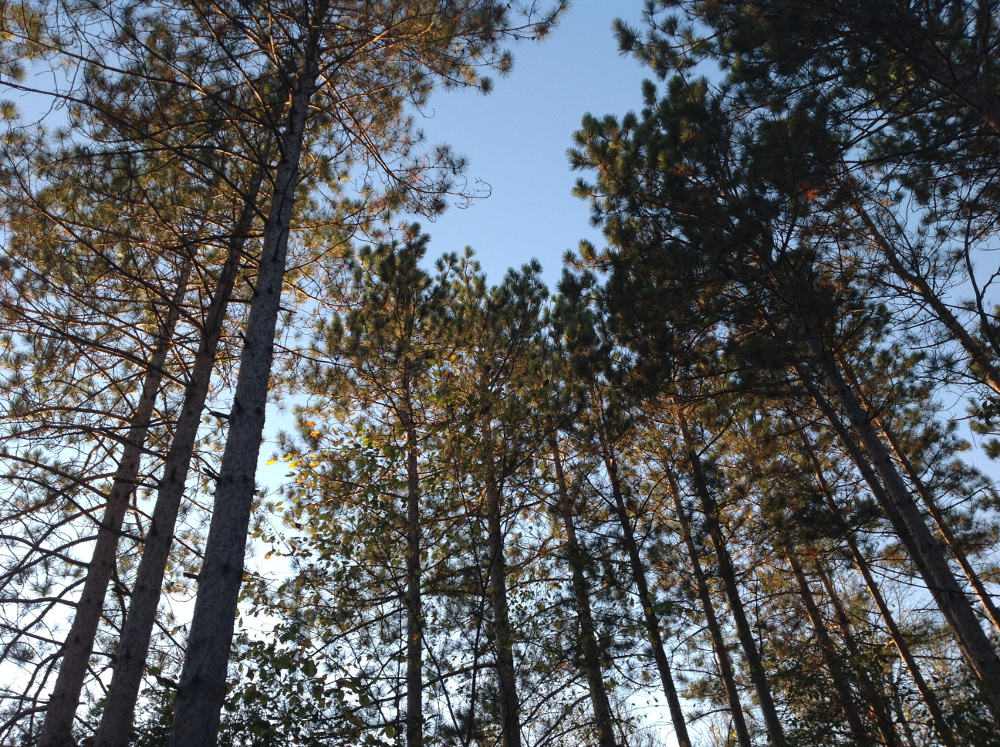 This area has been reforested with pine trees.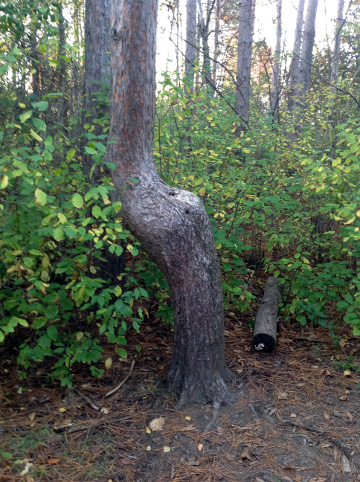 Some misfortune in its past has produced a tree shaped like a chair.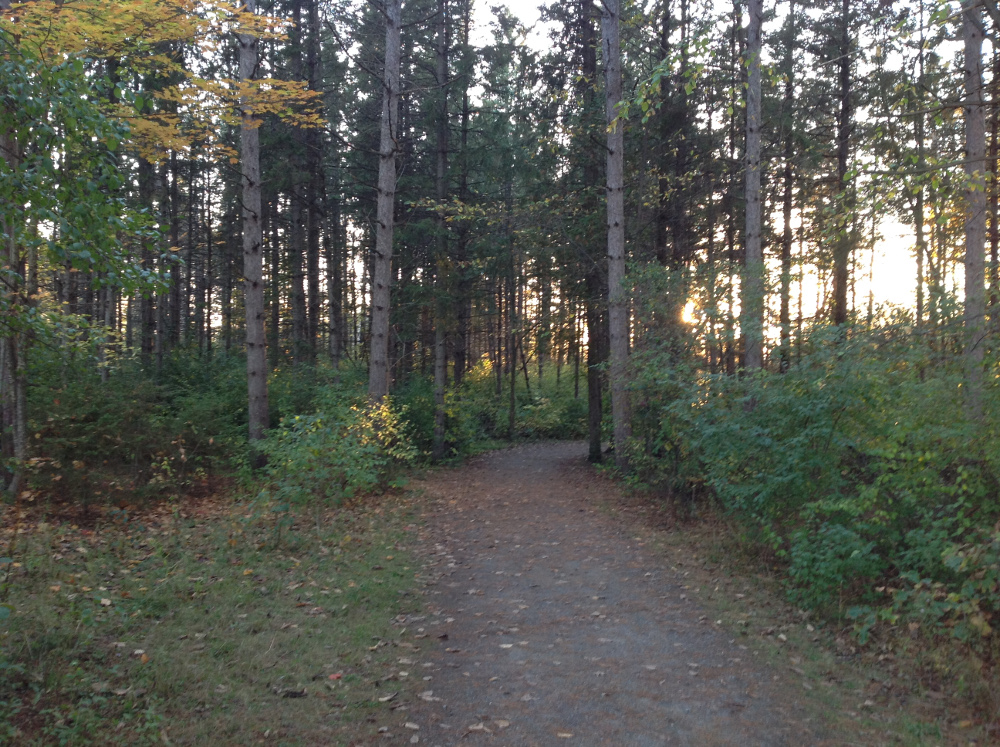 And I follow the last hundred meters (110 yards) of trail back to the parking lot.
I am reminded as I leave how lucky we are to have nature this close to the city, and I'm reminded because I am literally looking towards a mall while waiting for a stoplight to change.
References
NCC ~ Old Quarry Trail Trail
Old Quarry Trail
Robin Hood and Little John
Images
Photos from the iPad of @kansuze on the Old Quarry Trail, Kanata (Ottawa), Canada.


I hope you enjoyed our walk!
@kansuze
---
---