NEWBIES INITIATIVE TASK 6::: BLOCKCHAIN GAMING AND SPLINTERLAND
GREETINGS WONDERFUL HIVERS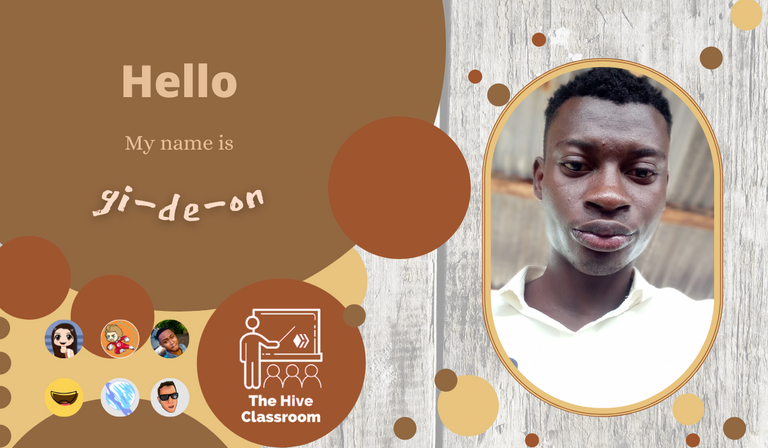 Image edited by @projectmamabg
It's quite interesting and great to be a pataker in this wonderful newbie hive tutorial about blockchain gaming, for the tutorial is definitely a basis for which we the newbies needed to get a start in the gaming world on the blockchain.
For a start, I notice I am making this publication later than expected. I am using this medium to make an apology for it, but I felt since I have read and understood what the tutorial and task are about, it will therefore be nice to share my publication too.
Diving into the main focus point of this publication, I will therefore start by answering the required questions in the PART A (compulsory) aspect of the newbie task, which is then further explained in the subsequent paragraphs below.
But, before I answer those questions, I'd like to go over what blockchain gaming is and what it stands for.
MEANING OF BLOCKCHAIN GAMING
From my understanding of the tutorial by @ksam, I have therefore been made to understand that Blockchain gaming is simply various games on the blockchain in which we play for pleasure, but not only for pleasure, we also earn cryptocurrencies from playing such games.
In blockchain gaming, players are simply given the leverage to earn while they enjoy themselves while playing the game. Hence, players of such games like Splinterlands earn from playing these games.

HENCE, THE ANSWERS TO THE REQUIRED QUESTIONS:
I will mention 3 blockchain games and their in-game currency or currencies.
There are various games to play which pay its players in cryptocurrencies and some of them which I know include:
SPLINTERLANDS: The currency earned from playing this game is the splintershards

MOBOX: This is also an interesting blockchain game to play in which the token earned from playing it is the MoMos. Players earn this token by staking their Mbox tokens in the crates that are found in the NFT famer.

RISING STAR: This is also another interesting blockchain game to play. Here, the currencies earned are *`Starbits or StarPro.

What do you understand by NFTs? Of what use are they? How can you acquire and sell them?
---
MEANING OF NFTs
In recent times, this is simply one of the means in which a lot of people earn money. Hence, NFTs can simply be said to mean a digital assets which are physically represented by objects in real life.
These objects can be in form of:
Arts
Music
Images
Artifacts from the past
In-game assets, etc.
On the other hand, NFTs are simply non replaceble tokens which can simply be utilized for game purposes, art and others.
THE USES OF NFTs
There are various uses of the NFTs tokens which result in the acquisition of funds. Some of these uses include:
The utilization of NFTs tokens in games
The NFTs tokens can simply sold or auction in games market places at higher prices
Used in form of an art, etc.
THE ACQUISITION OF NFTs TOKENS AND HOW THEY CAN BE SOLD
On the matters of acquisition, the NFTs tokens can simply be acquired by MINTING them. Also, NFTs tokens can simply be acquired by purchasing them.
For the purpose of selling, the NFTs tokens can simply be sold through the NFTs market place and other brokers which support NFTs tokens.

List the 7 elements and 4 levls of card rarity on splinterlands
SEVEN (7) ELEMENTS OF SPLINTERLANDS CARDS
These elements can be said to include:
Water
Fire
Earth
Life
Dragon
Death
Neutral/Mercenaries
FOUR (4) LEVELS OF SPLINTERLANDS CARDS RARITY
The four levels of splinterlands card rarity are said to include the following: * Epic * Legendary * Rare * Common

CONCLUSION
I must say it is really educative to be part of this wonderful newbie hive tutorial. I am hoping and looking forward to gaining more knowledge in the near future to enable me venture into the real gaming world.
From the given task for this tutorial, it is simply divided into two sections, but due to the fact that I have little or no practical skill on this particular game, I therefore appeal to the house to consider since I have been able to attempt all questions from the compulsory aspect of the given task. THANKS.
Thanks once again to the admins of the newbie hive for this great opportunity to be under their tutulage.

Thanks everyone for visiting my blog
Thanks for reading through
best regards, everyone. Much love from me to you all


---
---