Good day guys!
Let me share with you guys How I spent the Last Day of the Year 2020.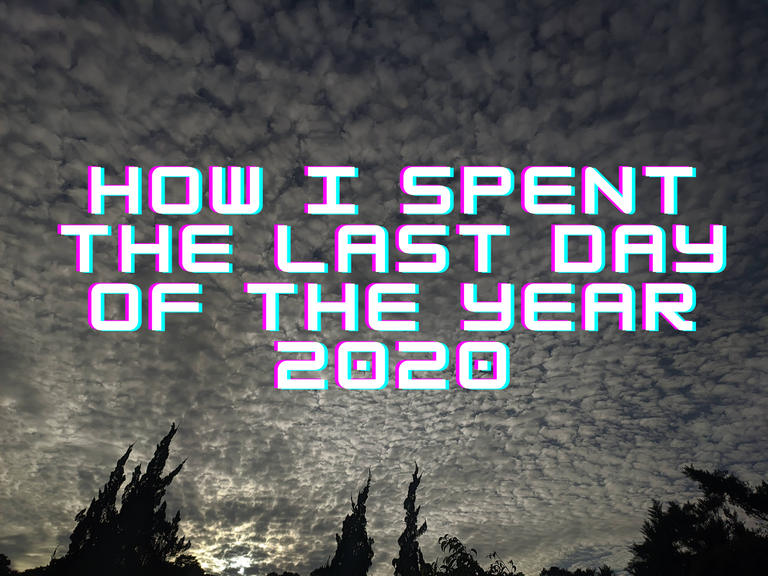 I am really lucky because we had no work today, because we don't have to go to work when it's a Holiday. I've been sleeping late lately so I woke up at around 11 in the morning. I was just at the bed scrolling through my phone then I went out and saw our cat staying in the couch, I went to pet him. I just love how soft his fur is.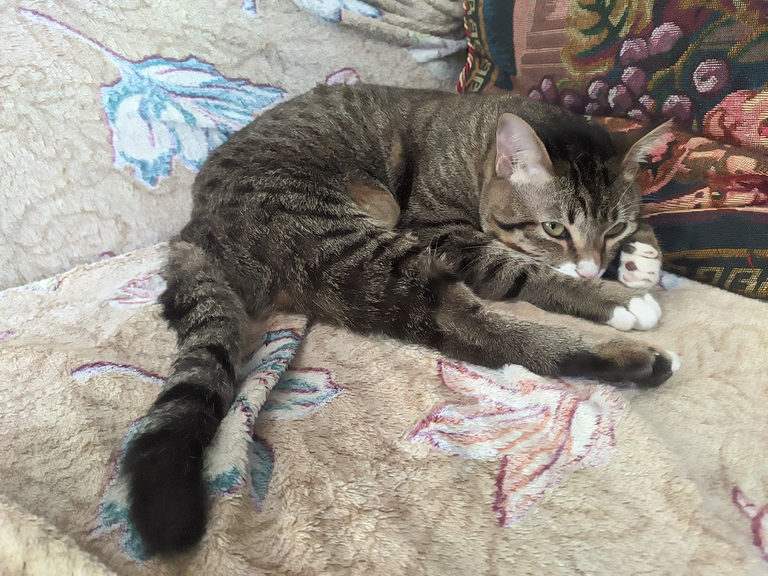 Afterwards, I tried fixing the music stand that my girlfriend gave me. But in the end mighty bond wasn't enough to bond this piece of plastic.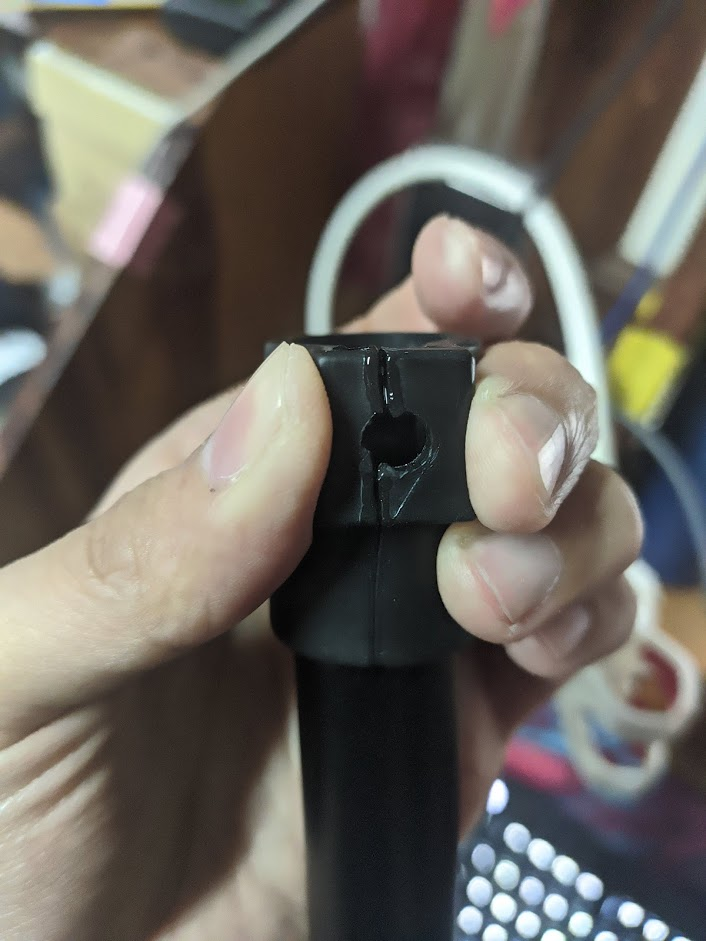 I then ate brunch and spotted these two staying in the couch. The cat never left ever since I woke up and the dog joined him. I'm so amazed that a cat can stay in one place for a long time and he was just sleeping so comfortably.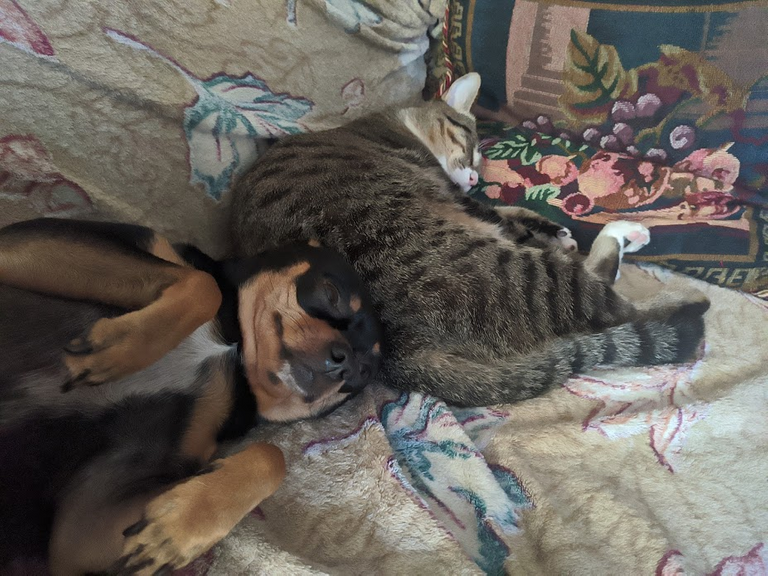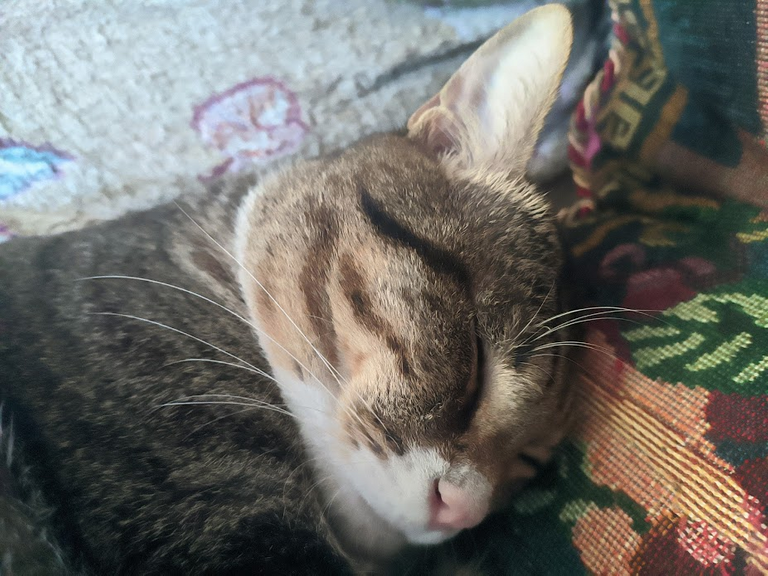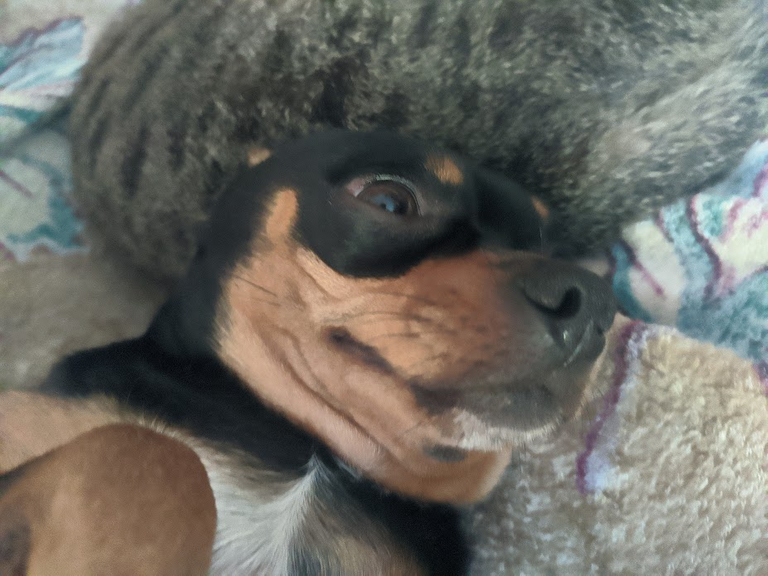 ---
I went outside of the house and I was surprised that the clouds looked fantastic. It looked like cotton. Let me show you some of the photos that I took using my cellphone.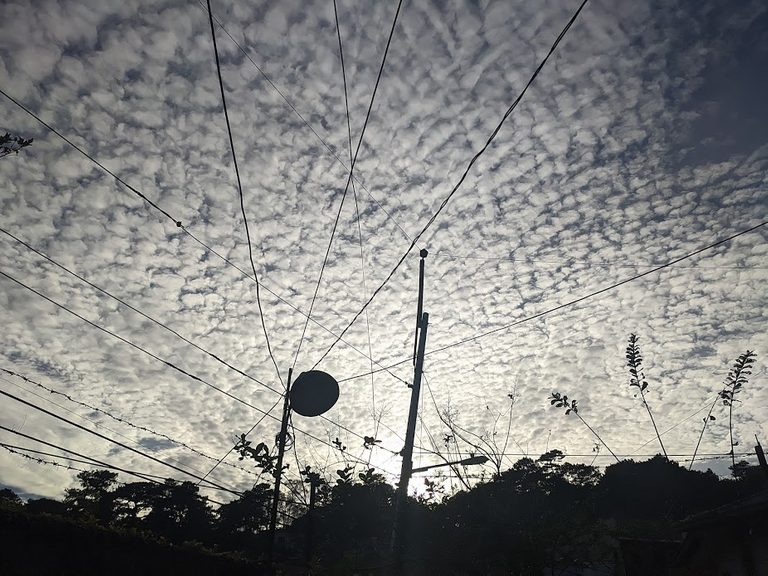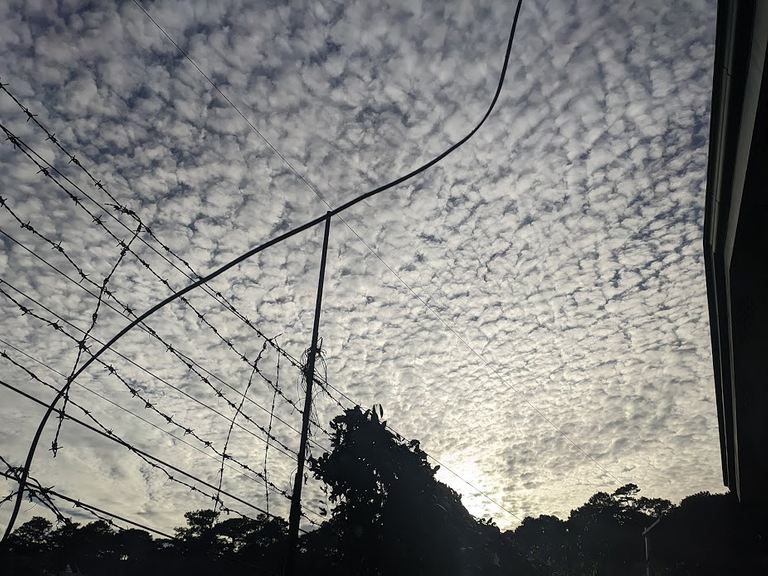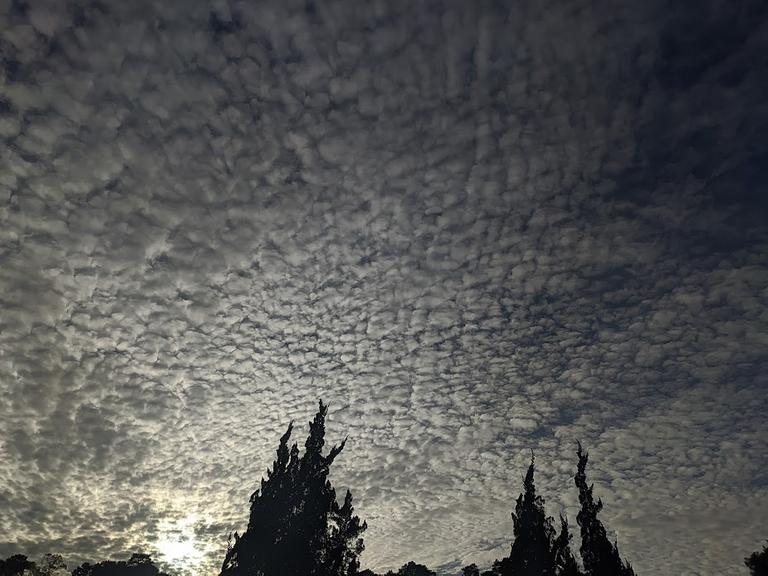 It was dark yellow where the sun was and in the other parts the sky was blue.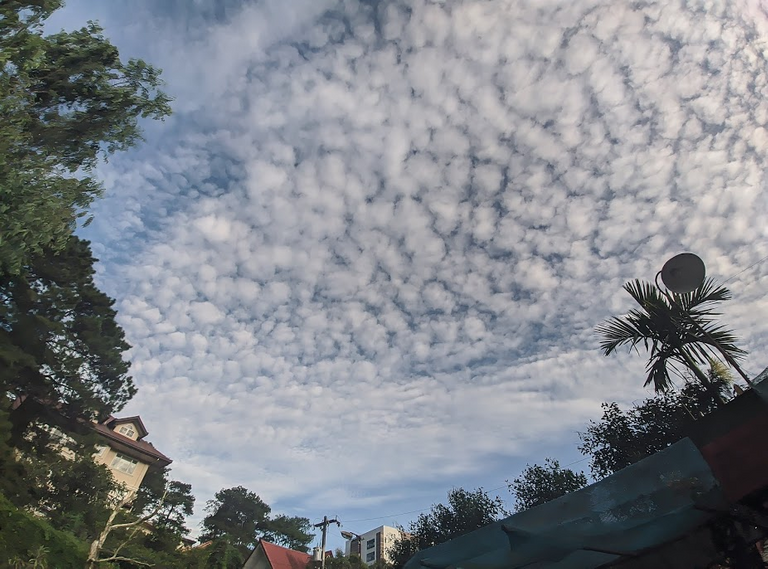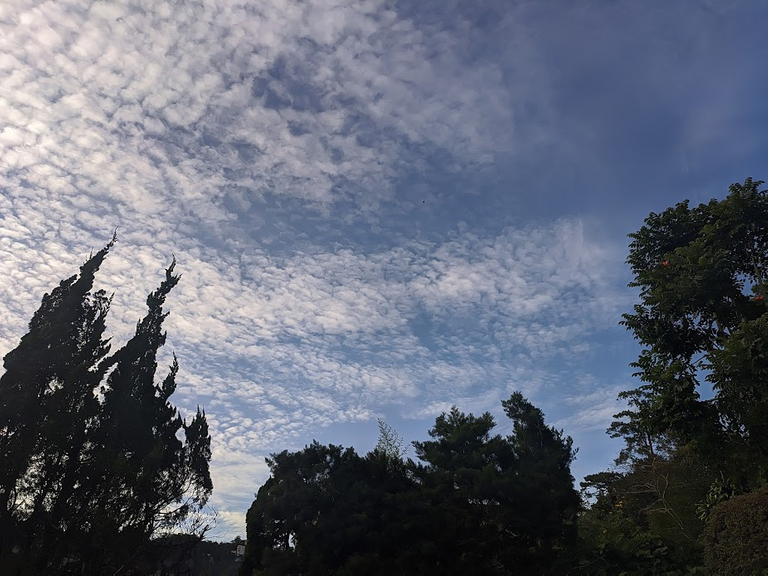 Here's a shot in a wide angled lens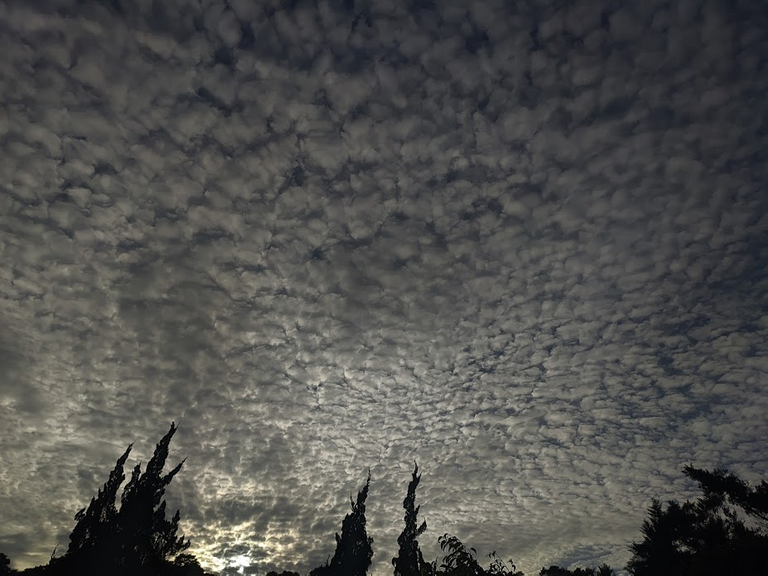 My dad told me to take a photo of this flower, I forgot the name but he said that they use this for tea.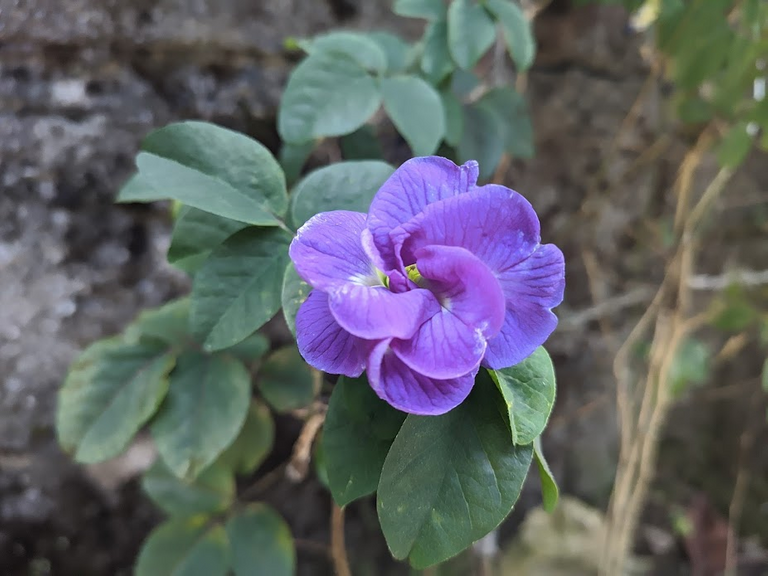 I went to our house and looked for an action figure and found this storm trooper. It was really fun taking photos of this figurine. I didn't know that my phone could take photos that made it look so detailed.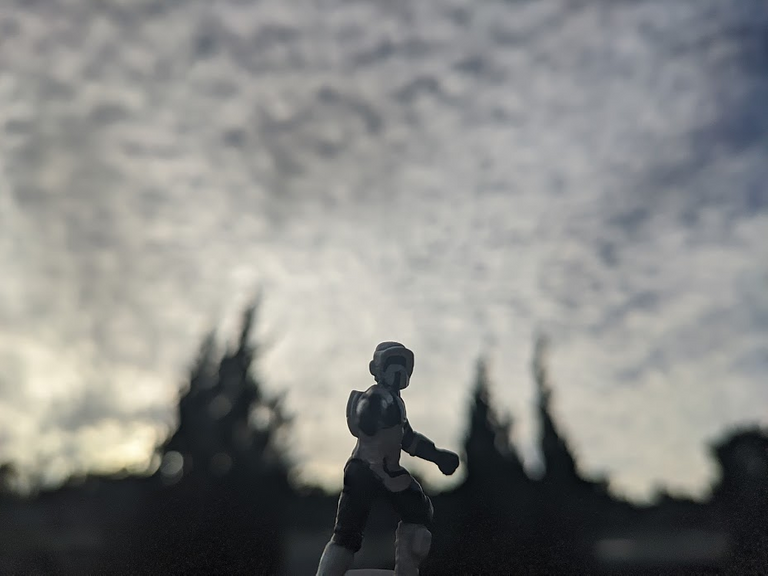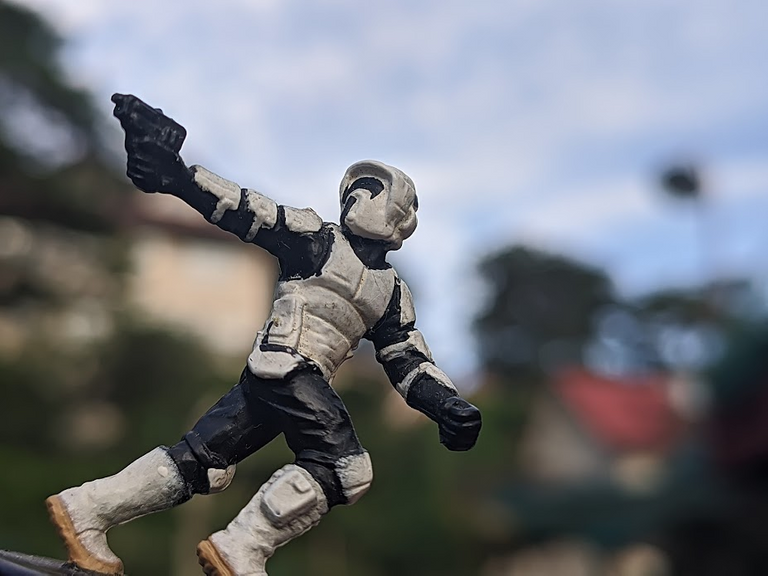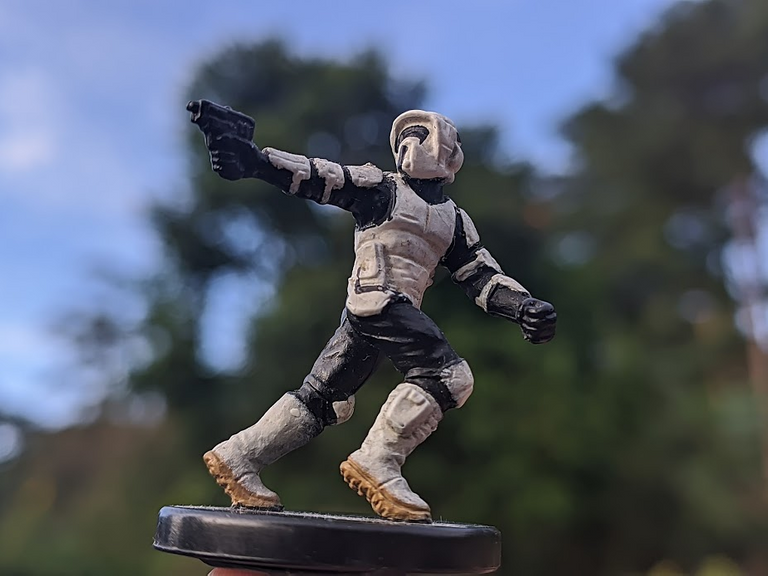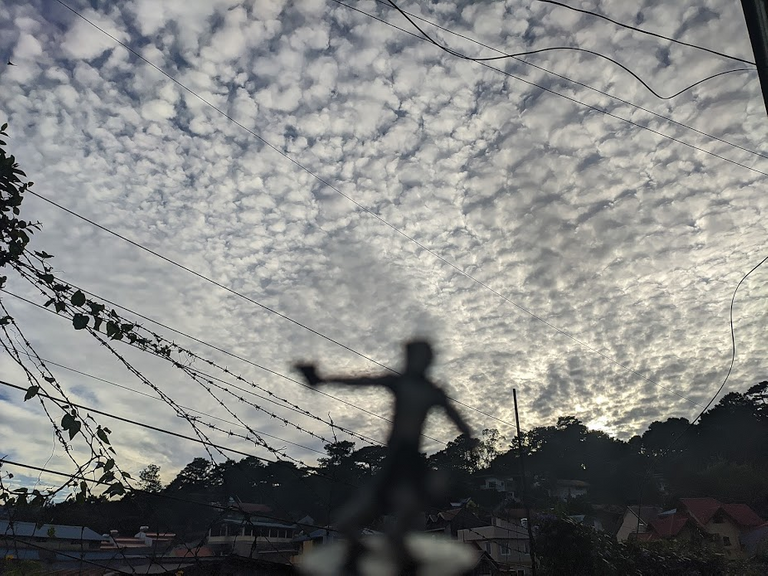 When I went back inside our house, I helped my mom prepare the food for dinner and on New Year's lunch. I helped her saute the onions and garlic for the beef.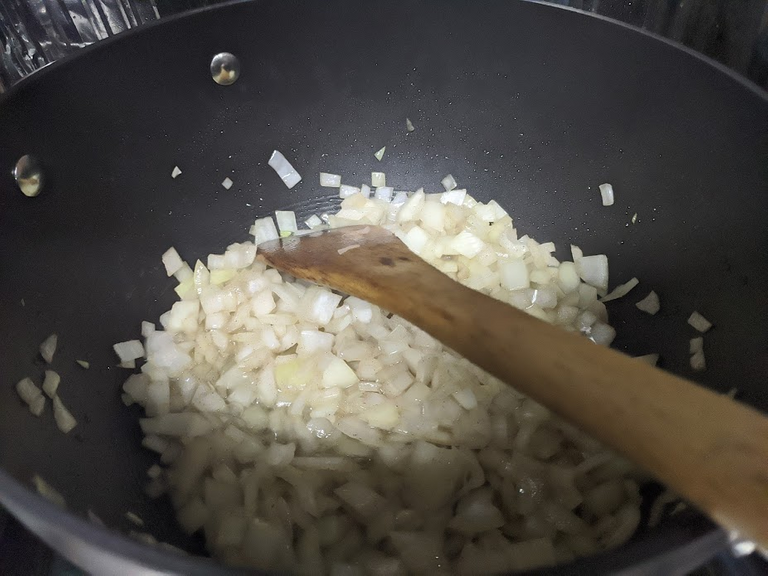 She's going to make Tacos for our lunch later.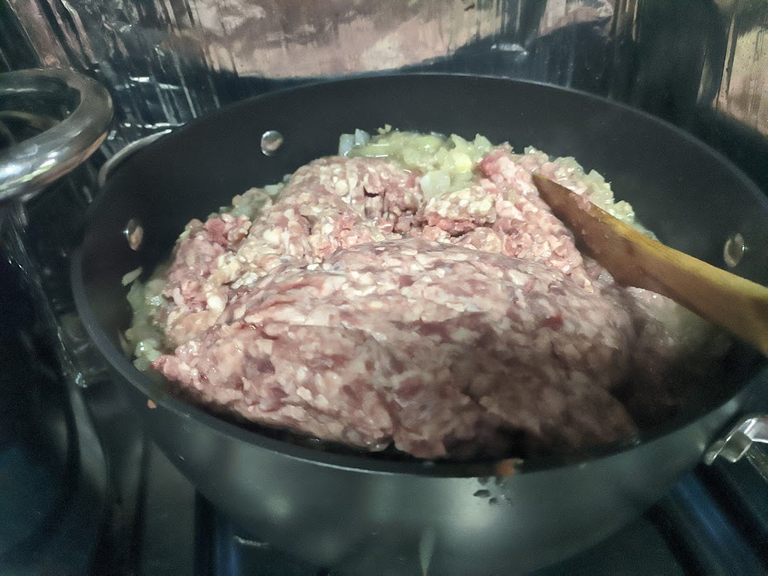 Before eating dinner, we all gathered upstairs with my grandparents, uncle, aunt, cousins and my family to attend Holy Mass online. We streamed it via Facebook.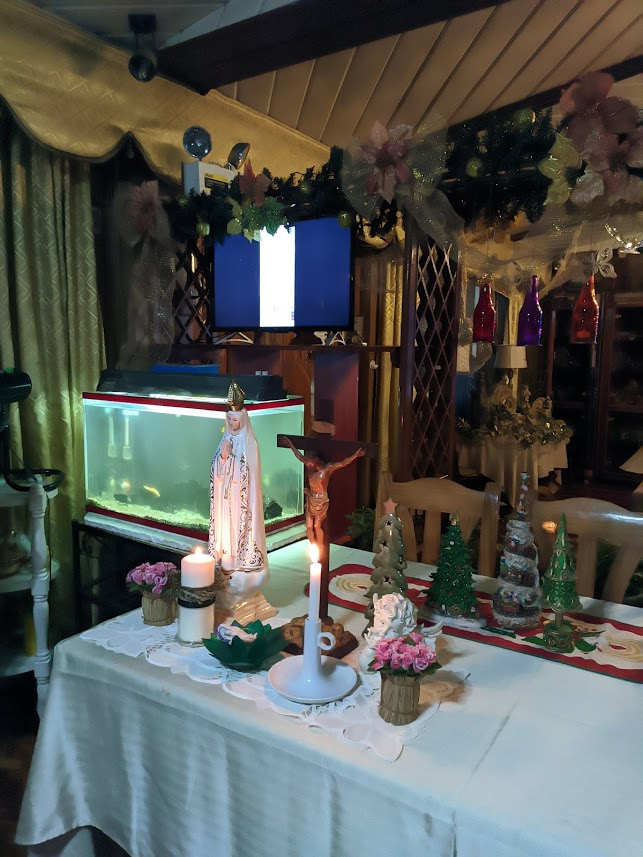 After Mass, we went to our house to put the finishing touches on the food for our dinner. My brother prepared the Caesar Salad.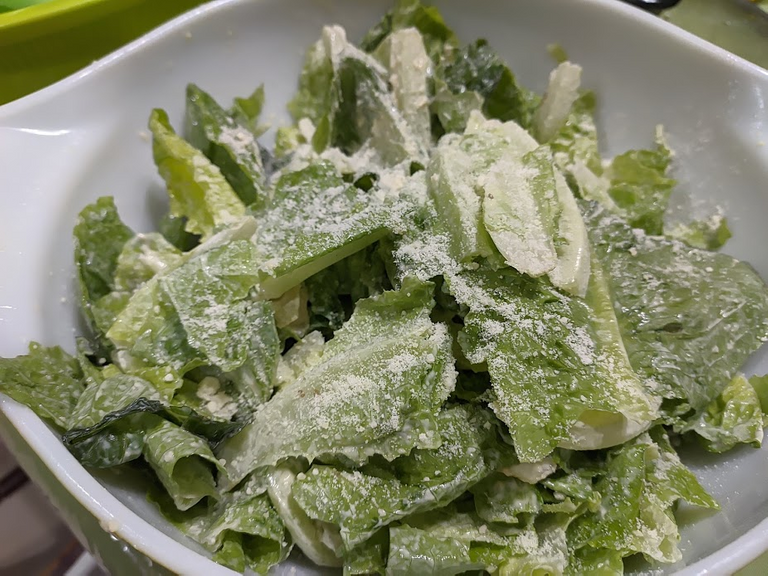 And I helped my mom prepare the chicken pesto pasta.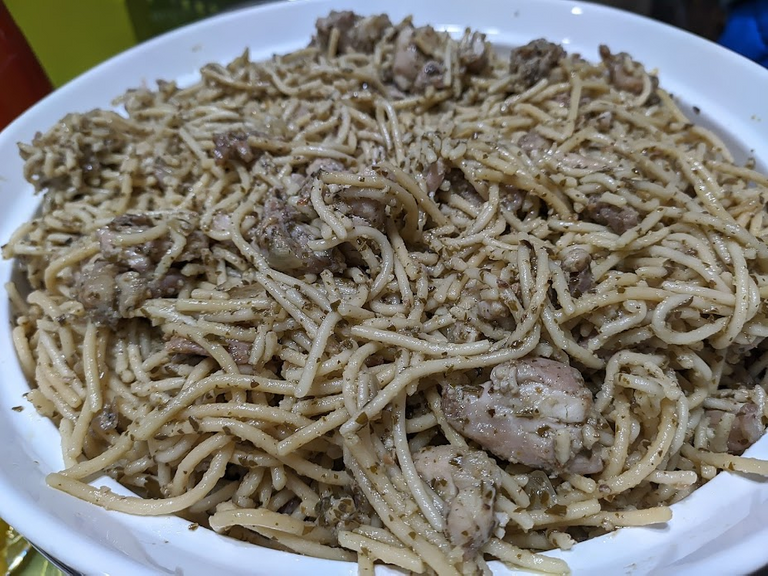 This was the food that was served for our dinner. Salad, Pesto pasta and Roast Beef with some sides.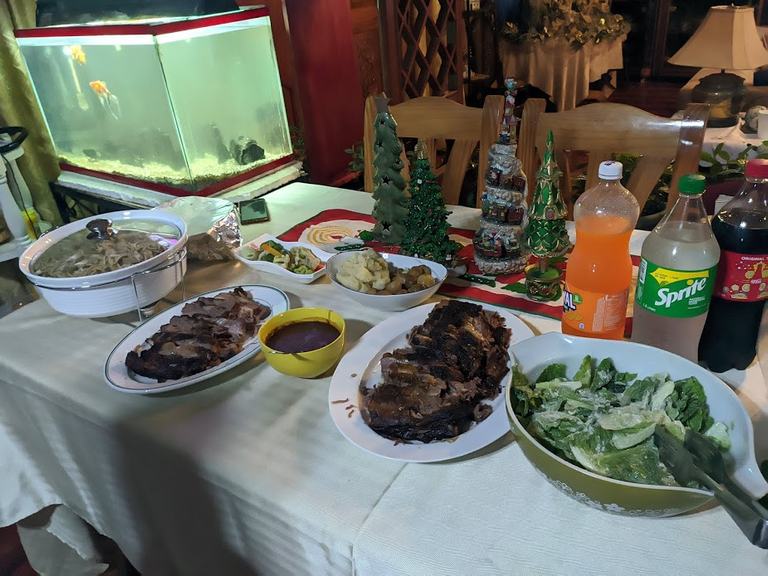 You can already see all the carbs that I ate during our New Year dinner. It was really fun catching up with my cousins during dinner.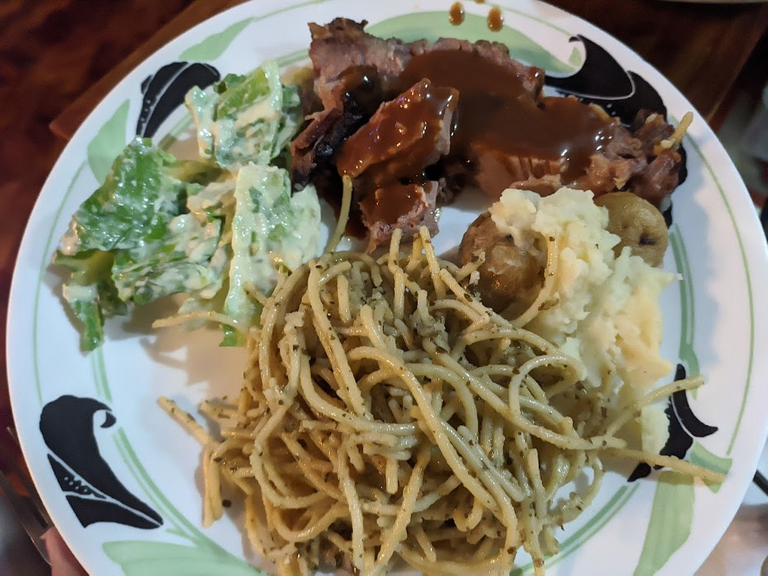 My cousins also made apple pie and blueberry pie for dessert. The toppings of the pie was Ice Cream. I have sweet tooth So I truly enjoyed eating this.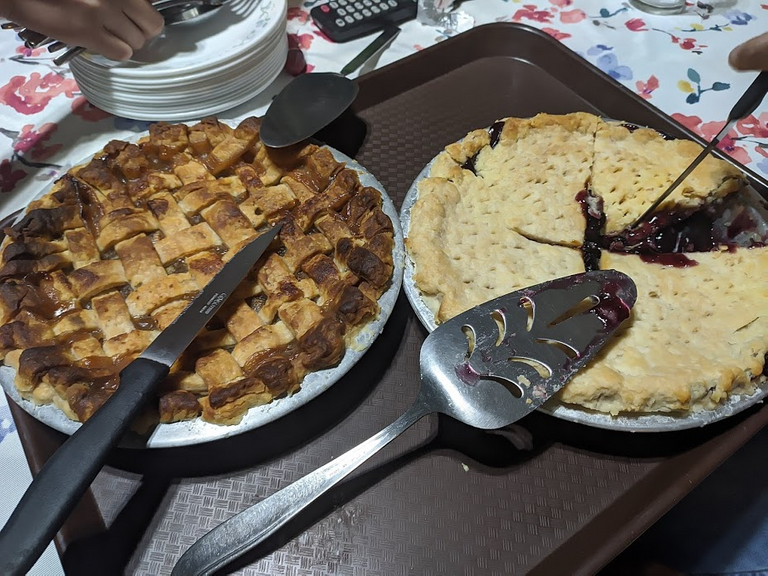 These were my last shots before it turned New Year. It was our very first time to bring that cat upstairs and I think we startled him because he was meowing uncomfortably when we were trying to pick him up after taking photos of him. So my brother had to get a blanket in our house to bring him home. Before it turned 12 I was just practicing with my saxophone(I'm still a beginner). I also played in front of my uncles and aunts in their zoom party. As soon as it hit 12 I went out making some noise. From there on I was just using my computer until now. I haven't gotten my sleep yet making this. To whoever is reading this may you Have a Healthy and Happy New Year! Stay safe always!!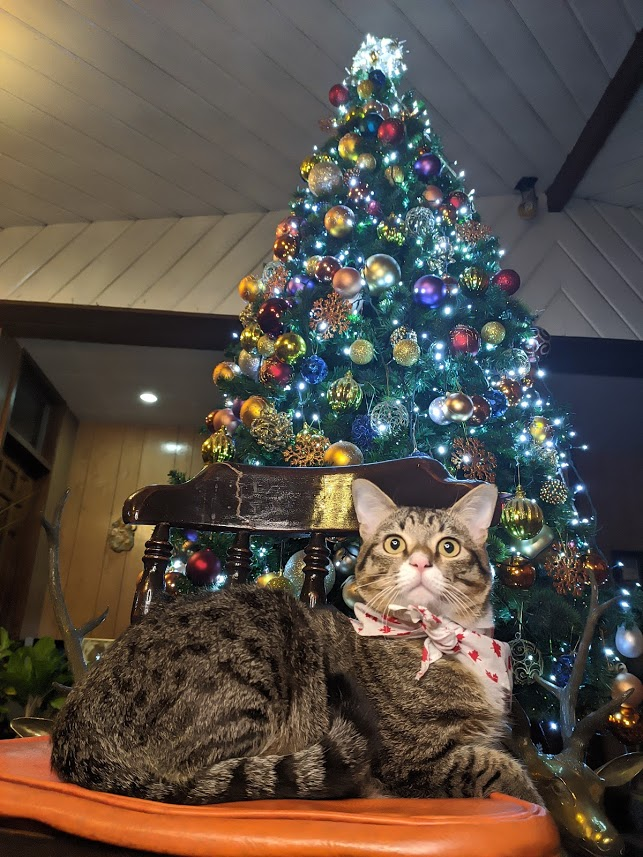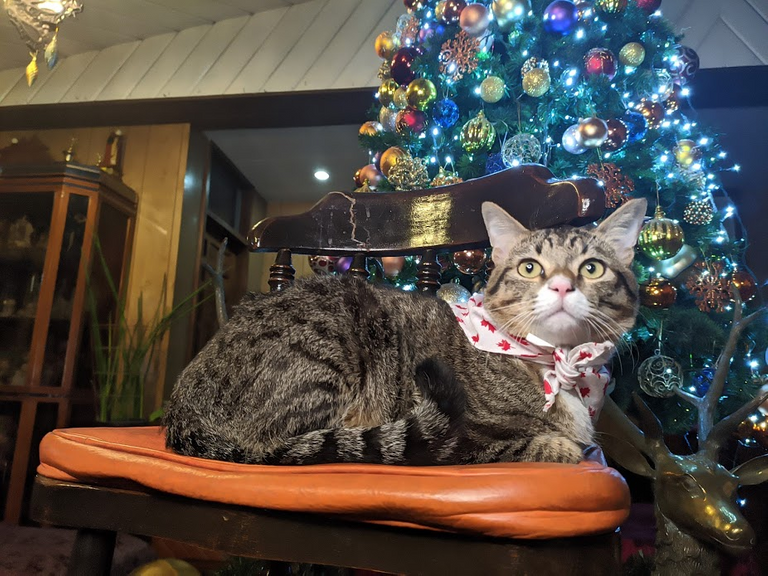 Thanks for reading and Stay safe always!
The photos used in this post are owned by me .

EARN BITCOIN CASH BY CREATING AN ACCOUNT HERE AND POSTING