I'm obsessed with almond butter. Maybe even addicted. In fact, I would be more than happy to be attached to an IV that continually pumps almond butter into my system. Now that I think about it, maybe one of those beer hats with the funneled straws would work better. I've even contemplated starting my own AAA: Almond-butter-Addicts Anonymous. But I digress….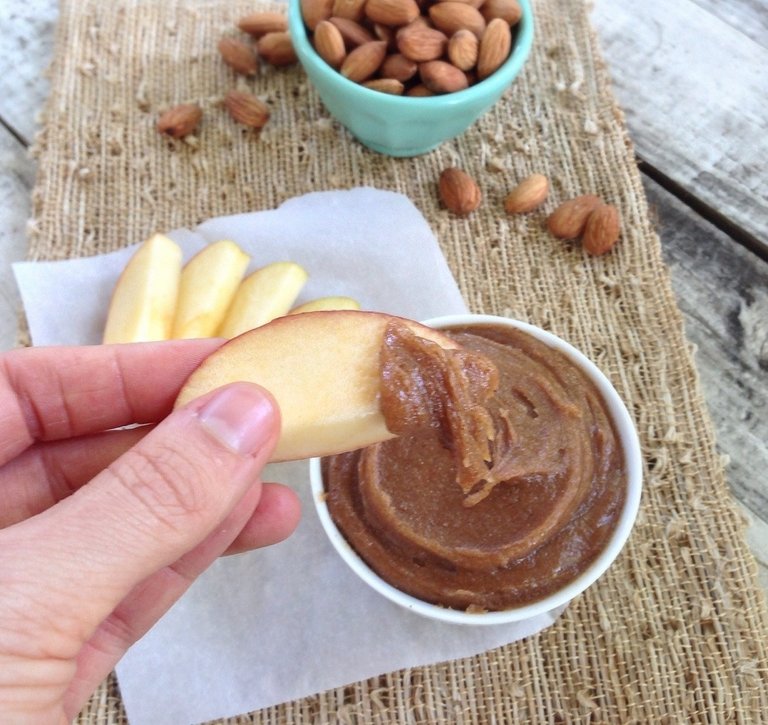 No matter what, I always have a fresh jar of homemade almond butter in my fridge. I just can't bear the thought of not having it around for those times when nothing else sounds quite so tasty. Then, this past week, the unthinkable happened: I ran out of almond butter and didn't have time to make or buy more!! (Cue the hair-pulling, teeth-chattering, and nail-biting). I never thought it could be possible, but somehow the past two weeks have been so hectic for me that I've had little time for meal preparation and–gasp!–zero time for grocery shopping.
Fortunately, this sad story has a very happy ending. As soon as the weekend arrived, I scheduled in some much-needed time for grocery shopping and almond-butter making. But, not only did I make a big batch of my long-time favorite spread, I also decided to treat myself by making something extra special: Caramel Almond Butter. Just when I was convinced there couldn't possibly be a more mouth-wateringly delicious spread, I discovered that I was wrong. Dead wrong. You see, this stuff is so good that it's become my newest obsession.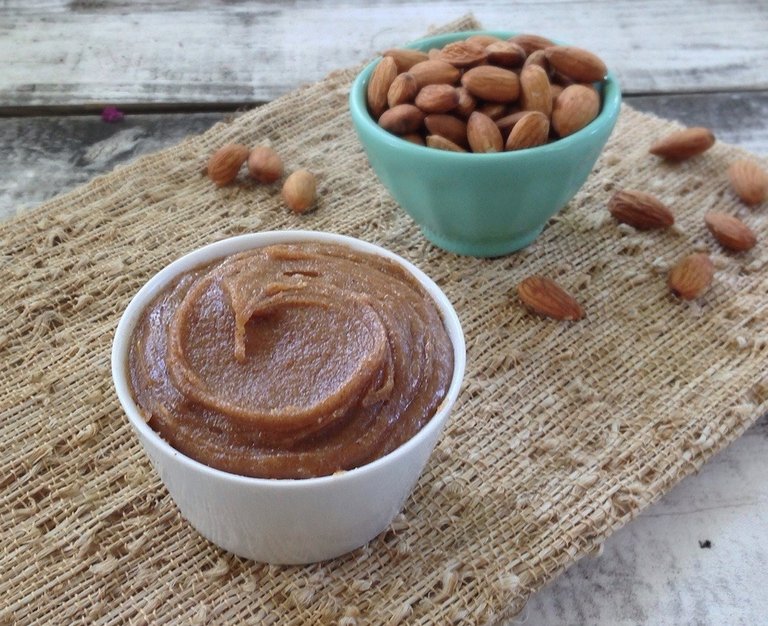 I've eaten it on gluten-free toast, on apple slices (and tons of other fruits), on my banana bread, and even straight from the bowl with a spoon. Basically, I've come to believe that there's no wrong way to eat this Caramel Almond Butter. I might even go so far as to say that it makes everything else–even some of my very favorite foods–even better! So, to make sure that I don't run out over the next couple of weeks while my schedule is crazy, I even went ahead and made another much bigger batch to store in the fridge…Now, we'll just have to see how long it actually lasts before I cave and devour it all.
Almond Butter Caramel Recipe
Ingredients
1 cup almond butter (preferably homemade)
2 Tbs. almond milk
2 Tbs. pure maple syrup
1 Tbs. lucuma powder
1 tsp. vanilla extract
¼ tsp. sea salt
⅛ tsp. cinnamon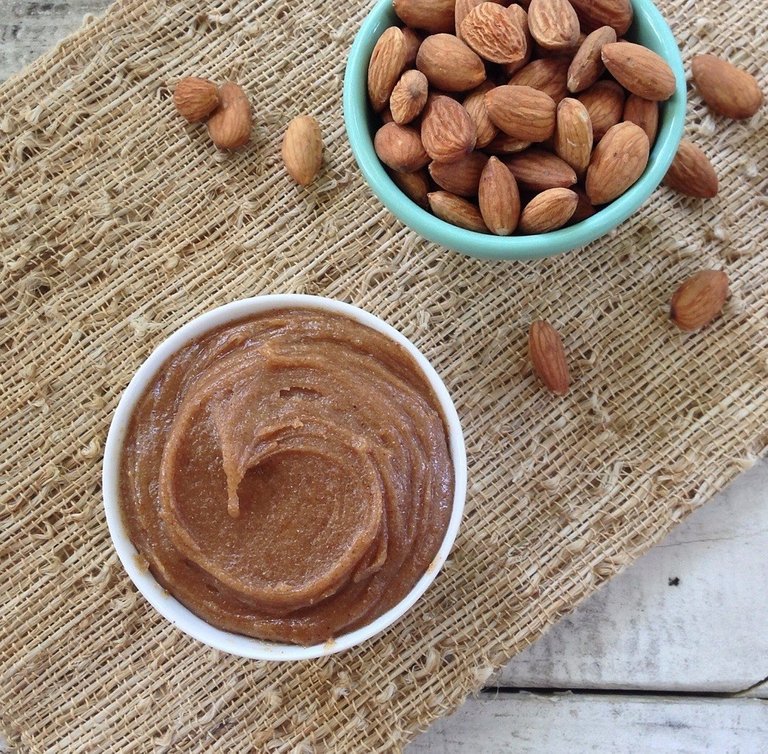 Instructions
Combine all of the ingredients in a bowl. Begin with just 2 Tbs. of almond milk and add more to reach the desired consistency.
Stir well until all ingredients are evenly combined and the spread takes on a caramel-like consistency; I used a fork to mash everything together and then briskly whisked everything together.
Notes
*Store in the fridge. This is best when eaten within a week or two.