Hello, Dear Hivers | Hola, Queridos Hivers
First of all, Merry Christmas to all of you!
Today I bring a little christmas gift to all of you!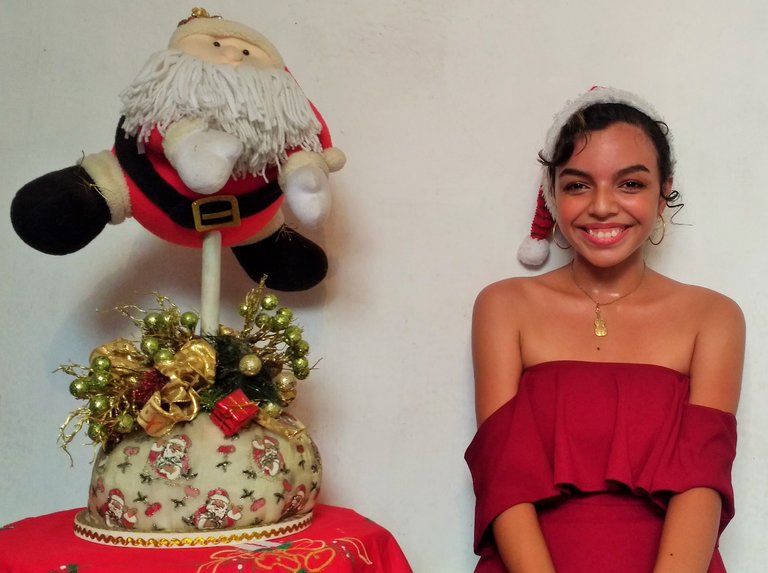 Christmas is a time to enjoy with the family, and since I consider many Hivers part of my family, I decided to do something special for them. Besides that, this is my first christmas on hive, and I hope is not the last one!
I'm so thankful with everyone here. Every comment, every reblog means a lot to me. Hive has helped me to grow as an artist, it has introduced me to fantastic people, and it has given me the opportunity of doing things I never thought I could do. Y'know? I used to say I didn't know to compose, hahaha…
Financially, thanks to hive I could buy things I've wished since I was a child. As a little girl I could've killed for a violin pad, now thanks to hive (Mr. @bluemist / @appreciator, @theycallmedan, @curangel, @curie, and… I know I'm forgetting many more, sorry) I have one of my own. I also bought a very sexy ukulele, but I've talked about him before.
I'm gonna mention some of the friends I've made here on hive. Fantastic people that have supported me all long. I really love them all. I don't want to be so cursi, so I'll just tag them:
@mipiano, @galenkp, @cmplxty, @kenny-crane, @mariajruizb, @bigtom13, @esthersanchez, @edwardstobia, @beatriche, @elizabeths14, @ilazramusic, @ylich, @dianakyv, @josesalazar200, @lachg89, @sofiaquino98, @sacra97, @aurodivis, @tarazkp, @felt.buzz, @kelvincentenor, @cesar24, @daniel2001, @evagavilan2, @ochitoalreves, @ceparl, @david.dicotomia, @carlosehijos55, @josediccus, @anitacariaco, @madushanka, @acesontop, @imabby17. I don't know if I'm forgetting someone, if I am… sorry, Y'know I love you all…
Above all, I want to thank my father, @hlezama, for introducing me into this beautiful platform
---
---
▶️ 3Speak
Thanks for stopping by! | Gracias por la visita
June