Dish of vegetables and chicken, a healthy and diet food

Hello to all my dear friends.I hope you are well
Today I want to show you how to prepare a healthy and nutritious food and of course a diet
A plate of steamed vegetables and chicken is a healthy food and diet that can be very useful and timely after exercising.
If you are a vegetarian, you can eliminate chicken from the recipe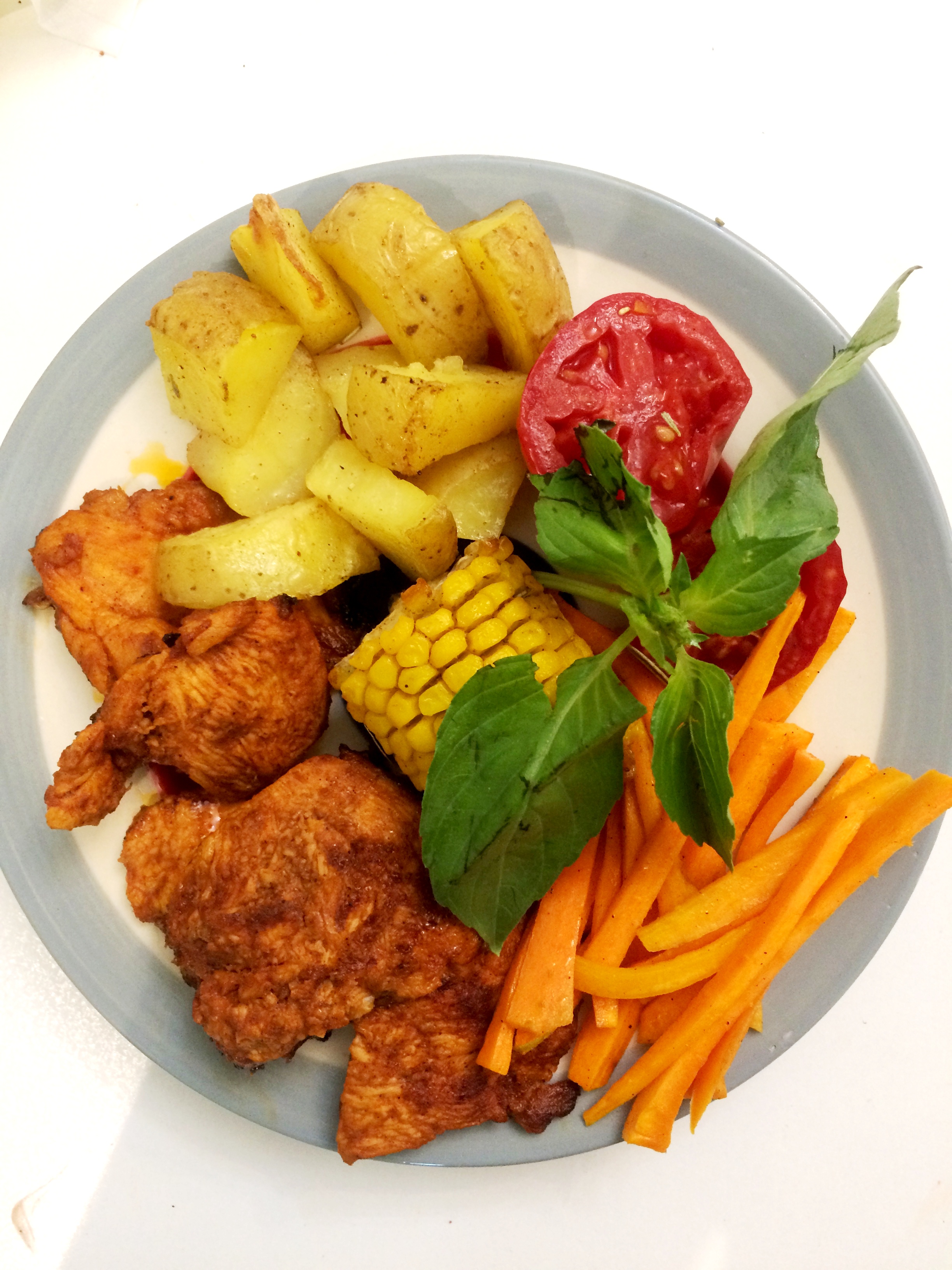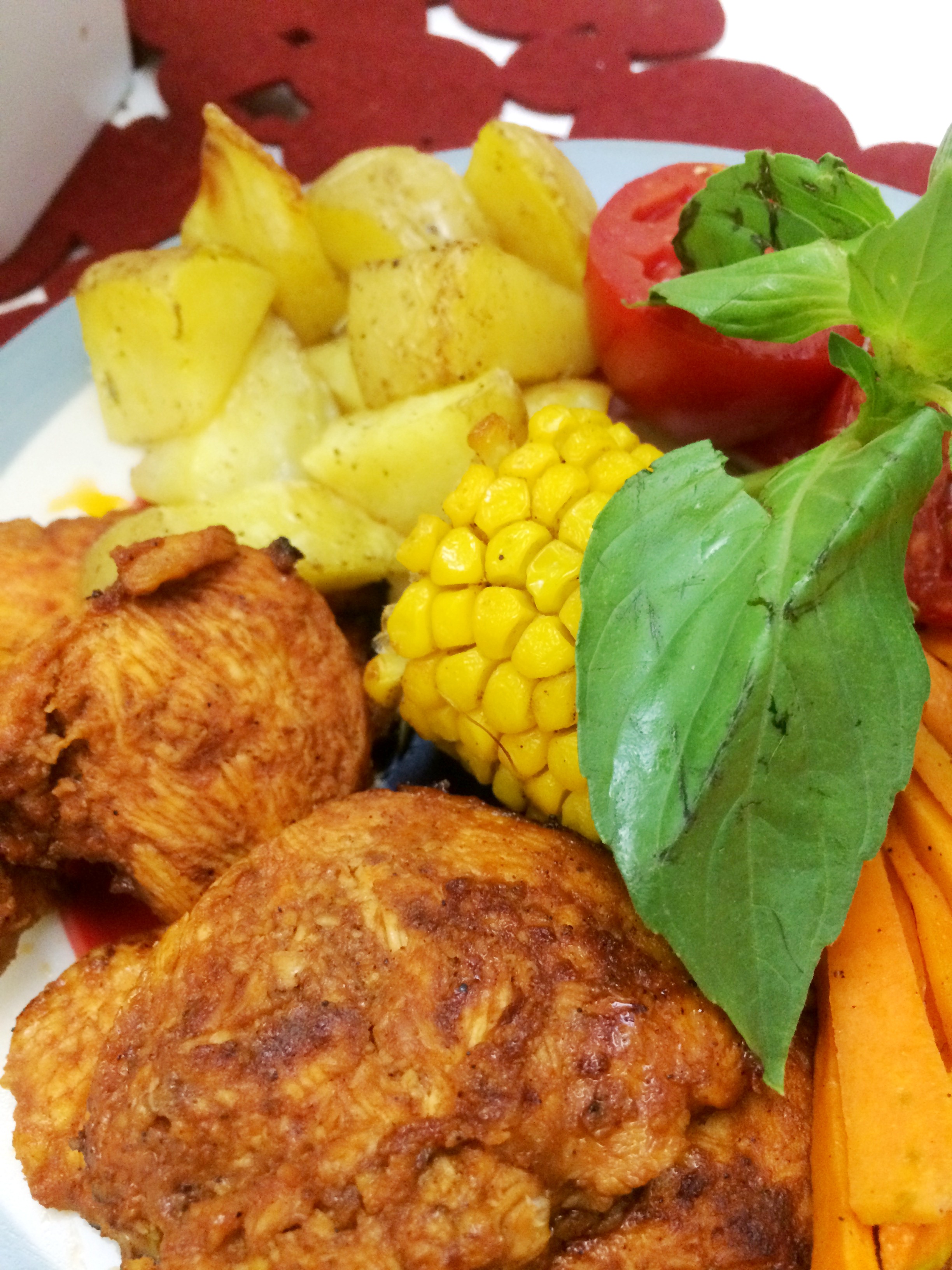 ---
ingredients: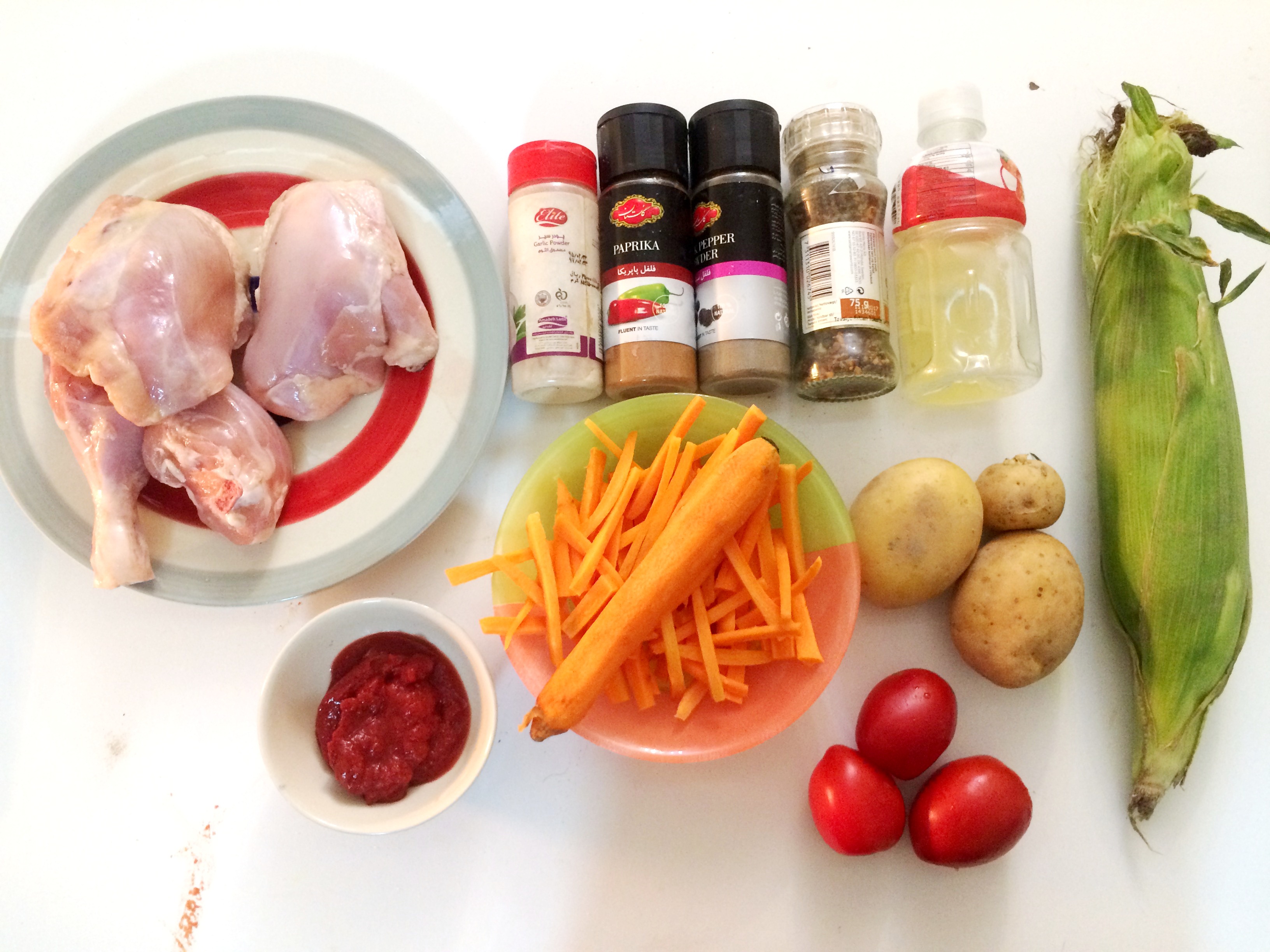 Chicken: 300-500 g (fillet is better)
Carrots
tomato
potato
Corn
olive oil
tomato paste
Ingredients for vegetable marinade:
Salt / Black Pepper / Pabrika / Garlic Powder / Rosemary / Butter or Olive Oil
Materials for chicken marinade:
Tomato paste / black pepper / paprika / garlic powder / olive oil
The amount of vegetables to use is up to you
---
How to prepare:
Peel a corn, grate it and slice it
Wash the potatoes and chop them into small pieces
Then, in two separate pots, boil the corn and potatoes with some water
If you do not have fresh corn, use canned corn
About 10-15 minutes is enough (because we want to cook the potatoes and the rest of the vegetables in the flavor wave oven)
Pour the olive oil or butter into a bowl, add salt, black pepper, paprika, garlic powder and rosemary, then brush over the potatoes and corn.
Wash the carrots and cut them into slices
Wash the chicken and soak the pieces in the prepared sauce to taste
Preferably use chicken fillet
Chicken sauce is made from tomato paste, paprika, black pepper, olive oil, garlic powder.
Then fry or grill the chicken with a little oil
Cut the tomatoes in half and put them next to the other vegetables in the "flavor wave oven" to cook.
If you do not have this device, use the oven for grilling and cooking
If you do not have an oven, use the same method of boiling
Our diet food, at the same time healthy and simple, has been prepared.
Enjoy your meal
---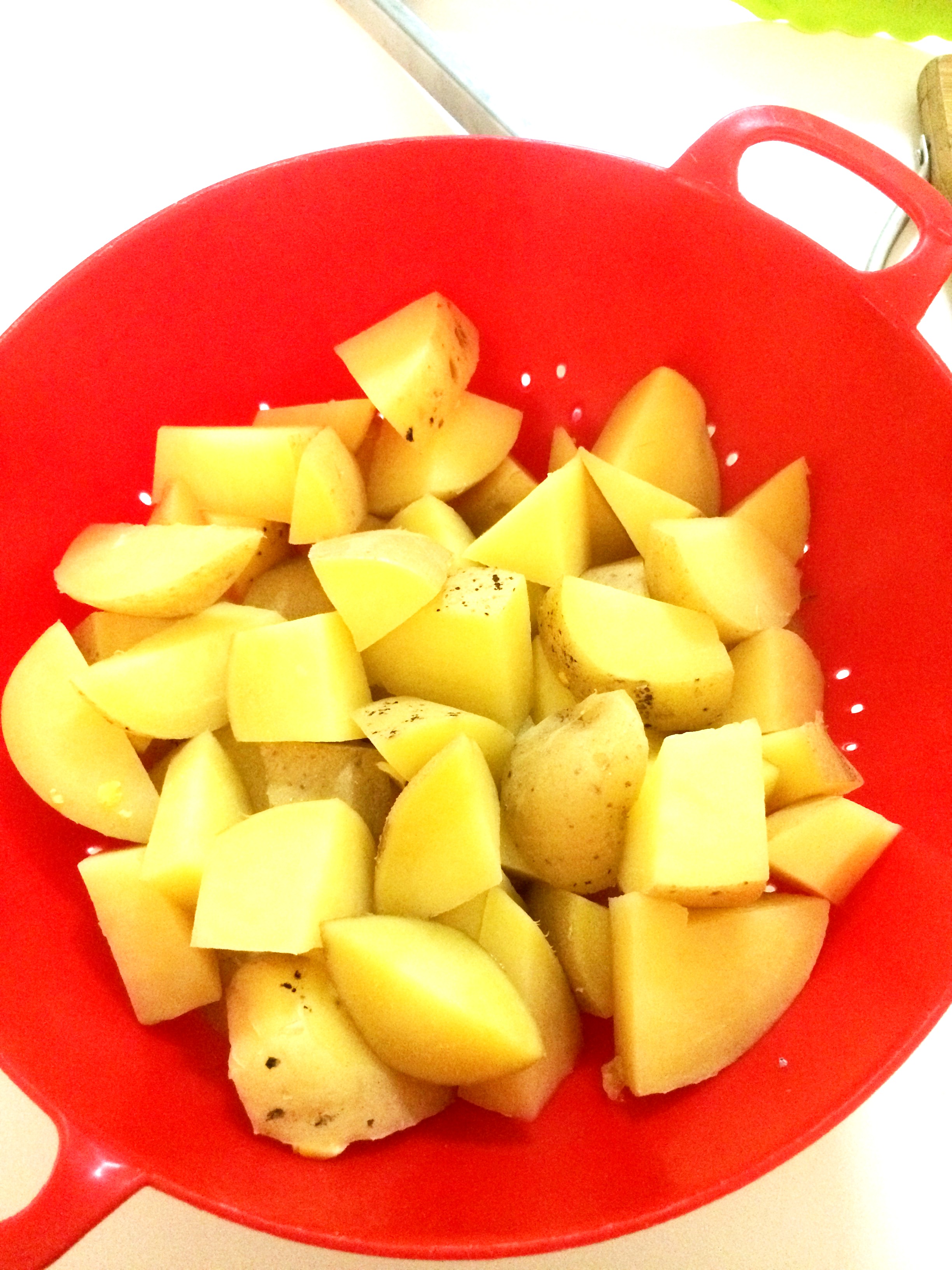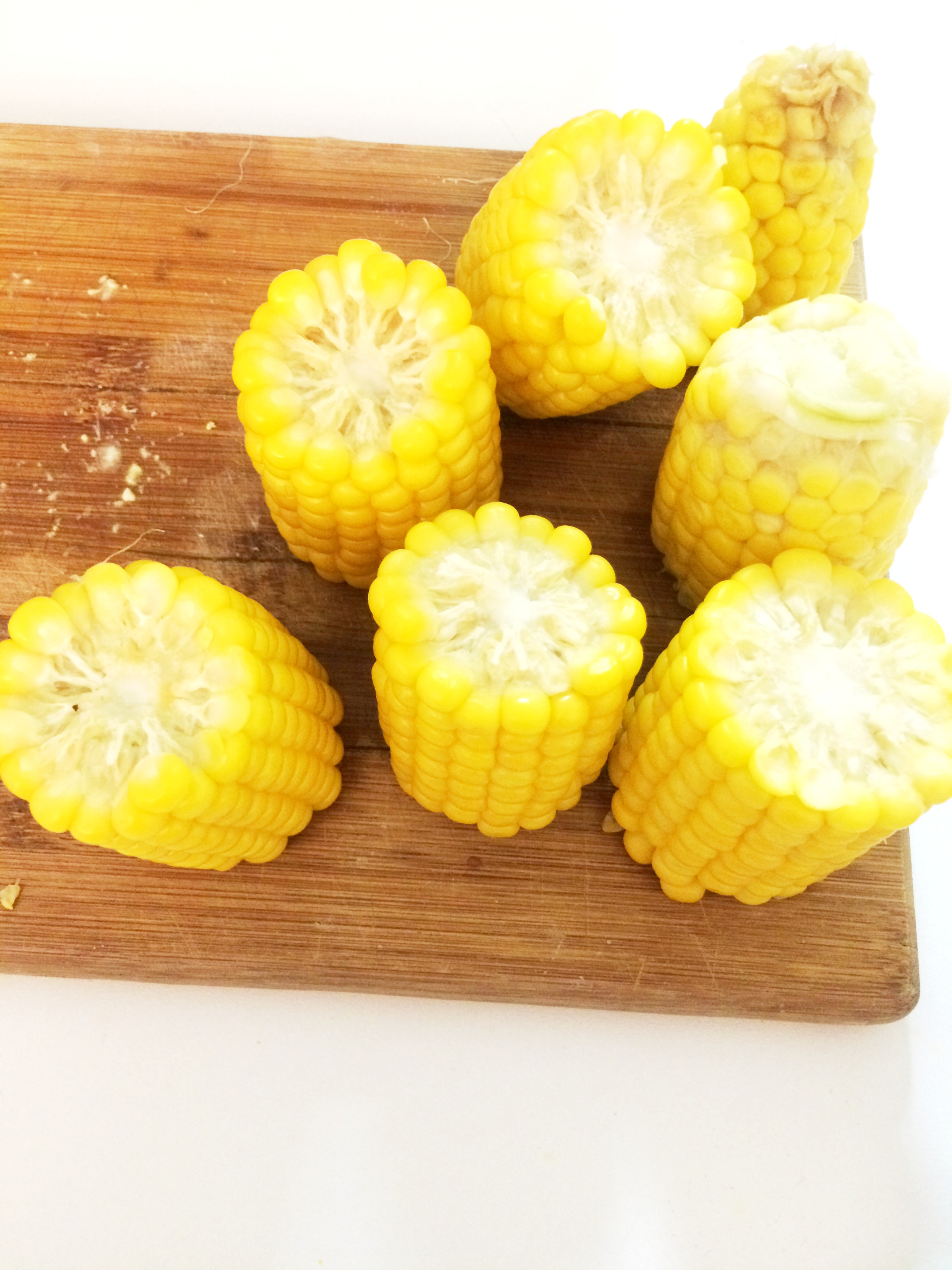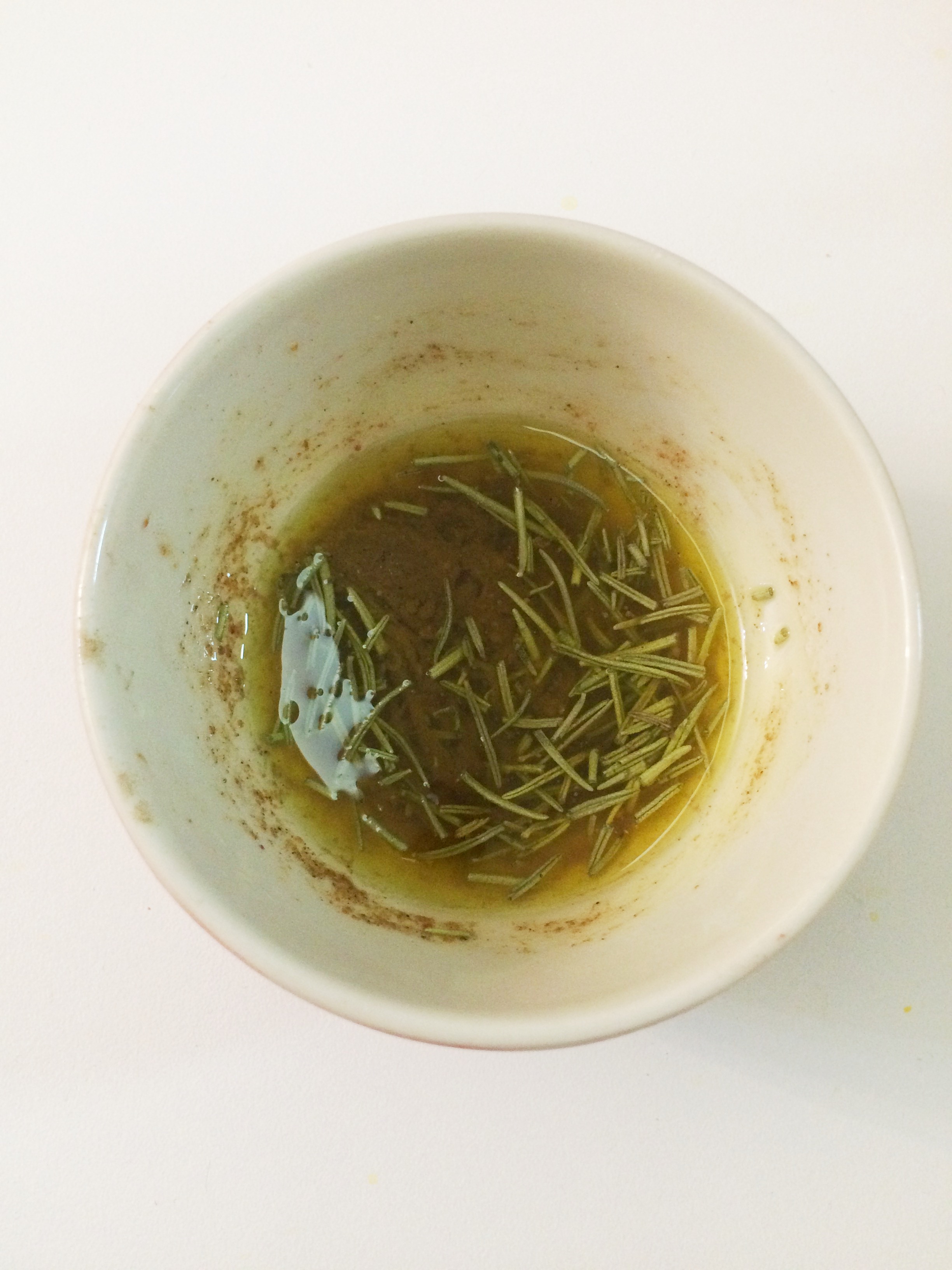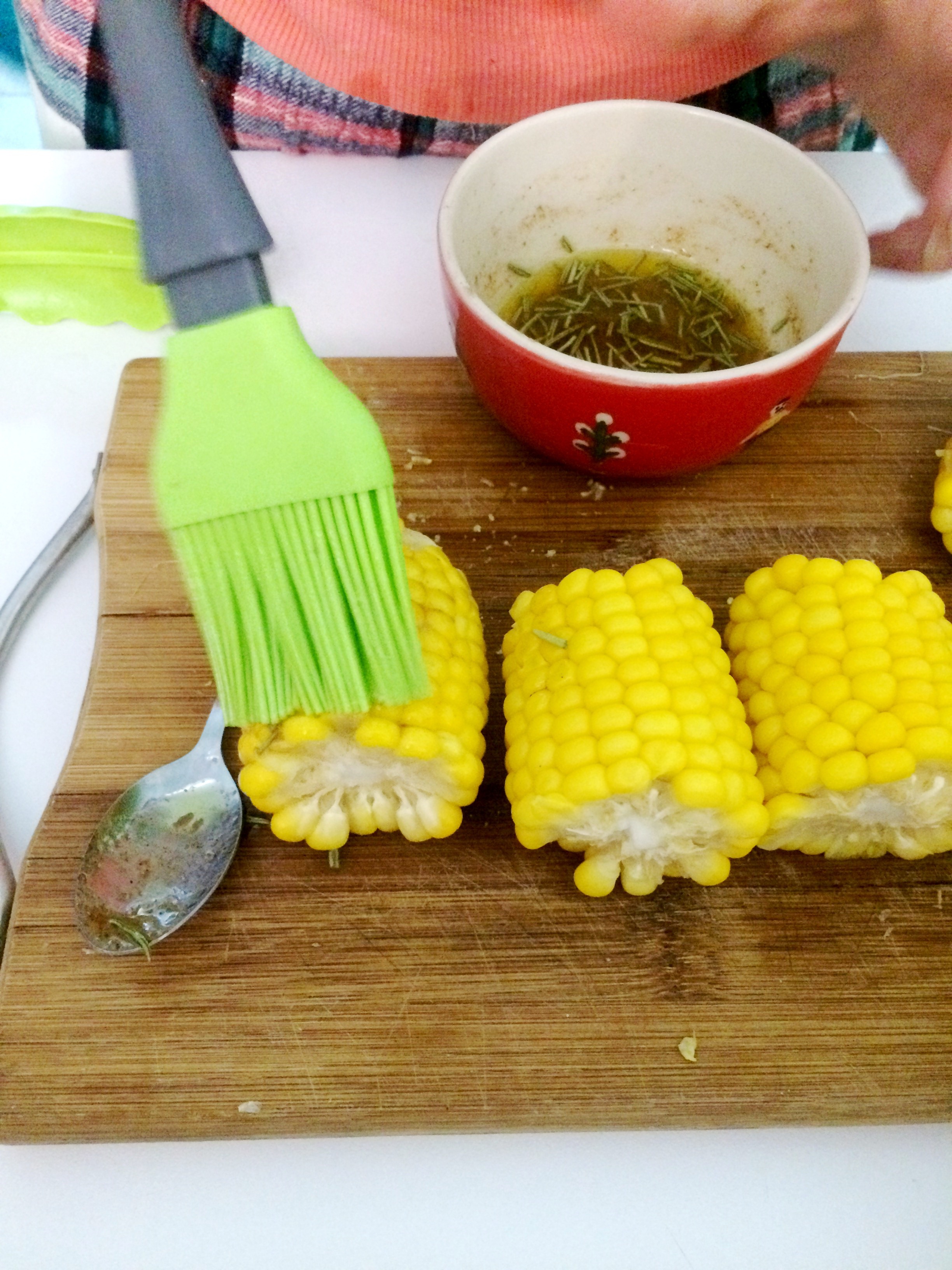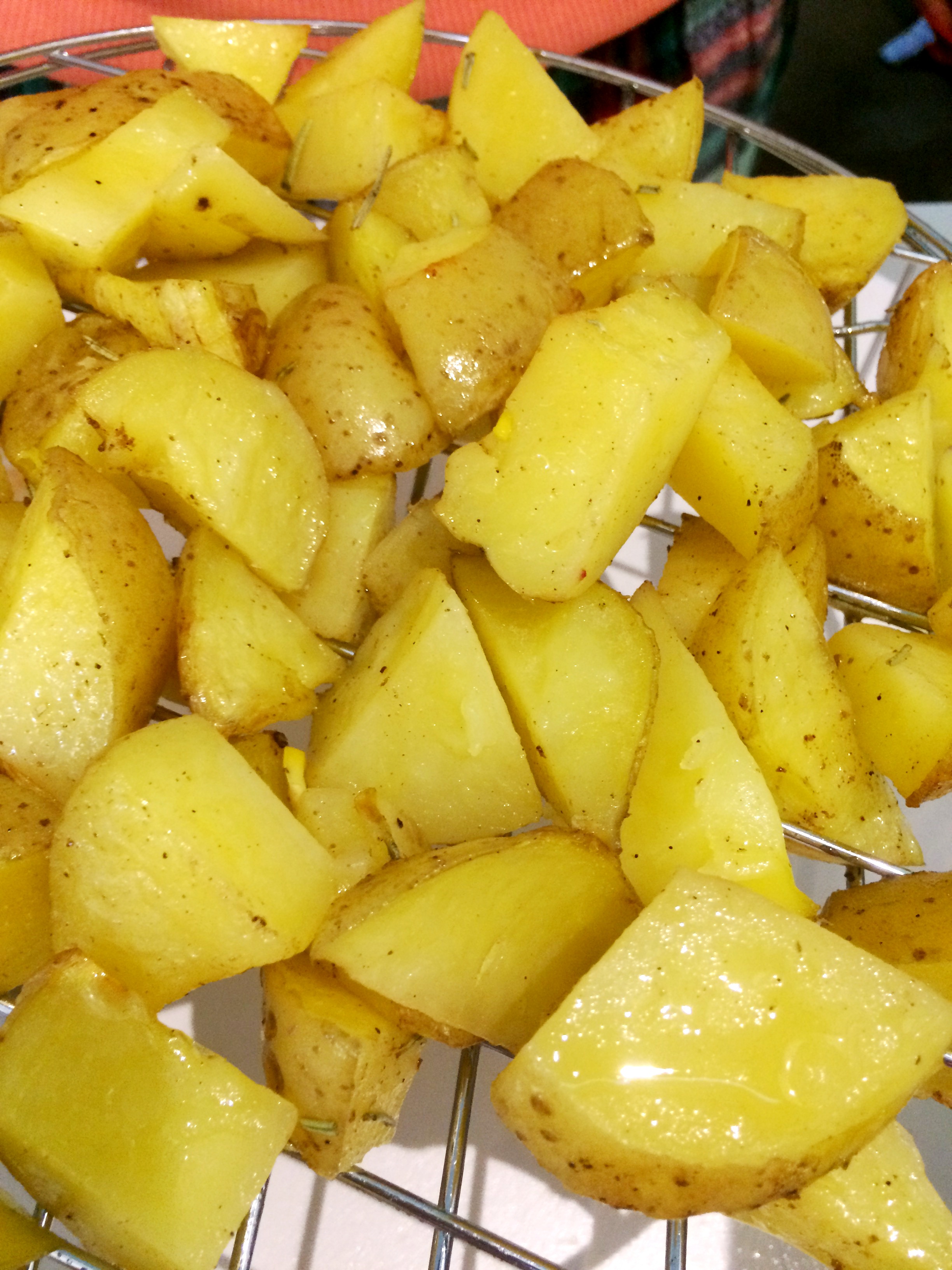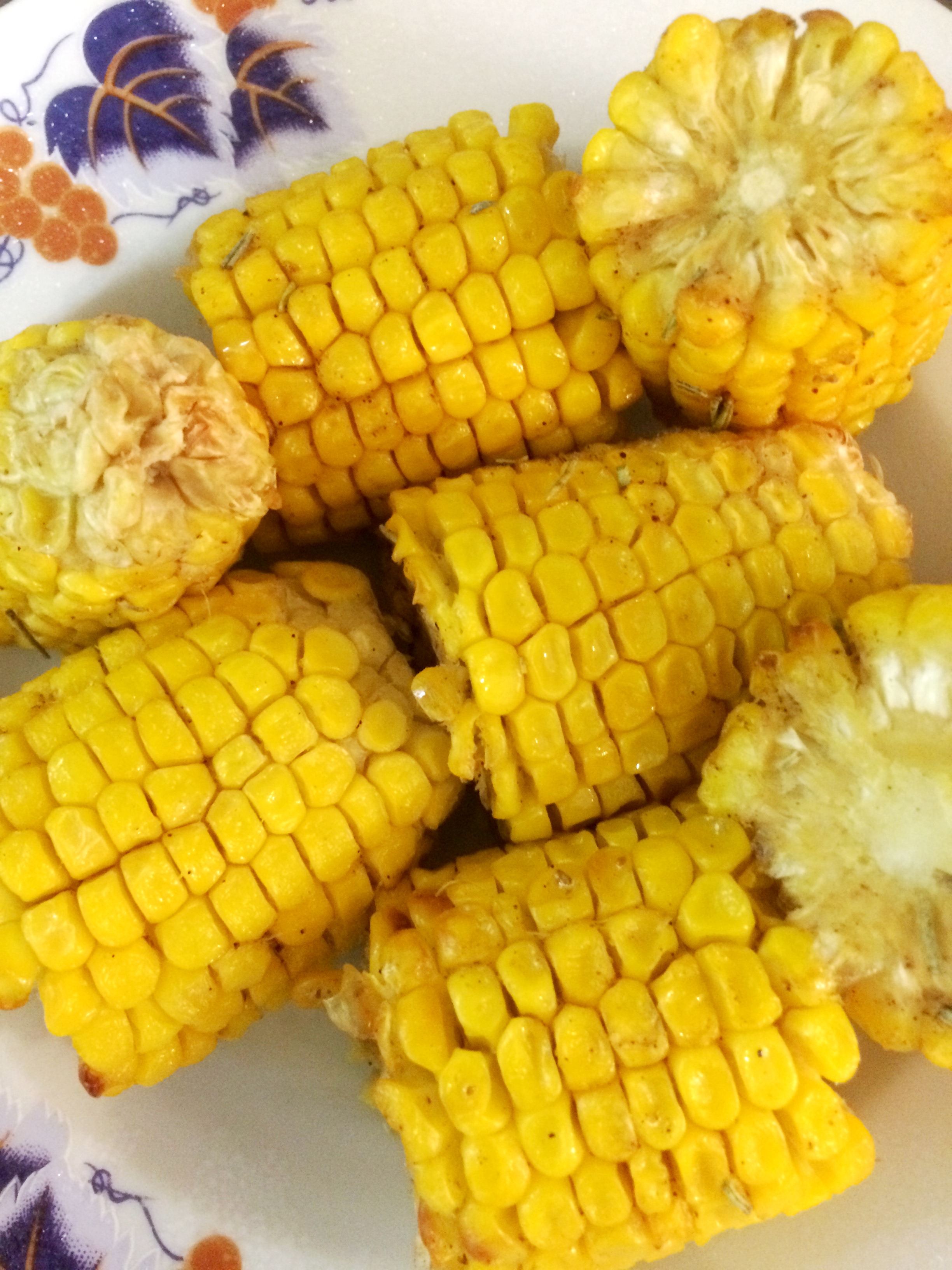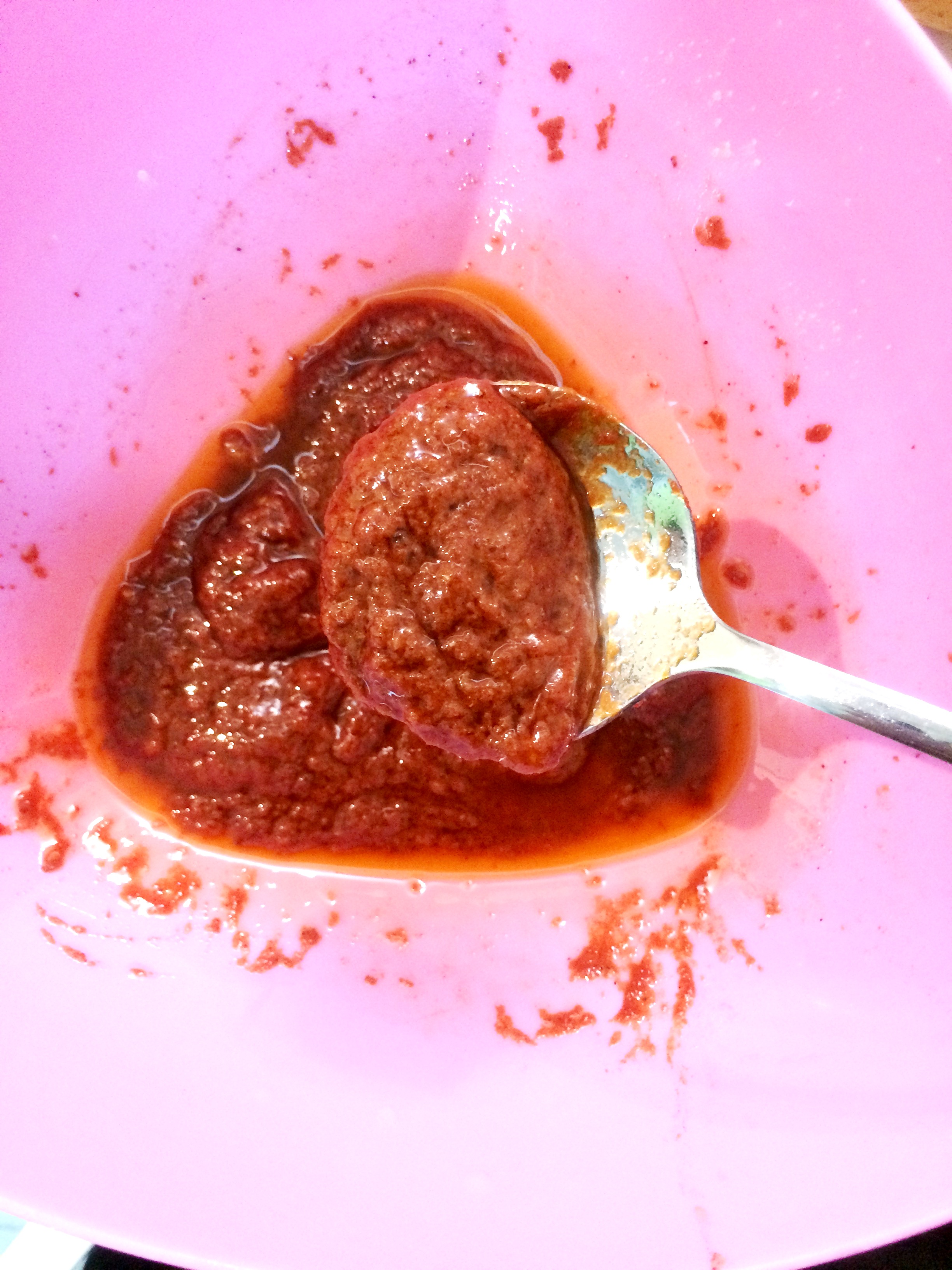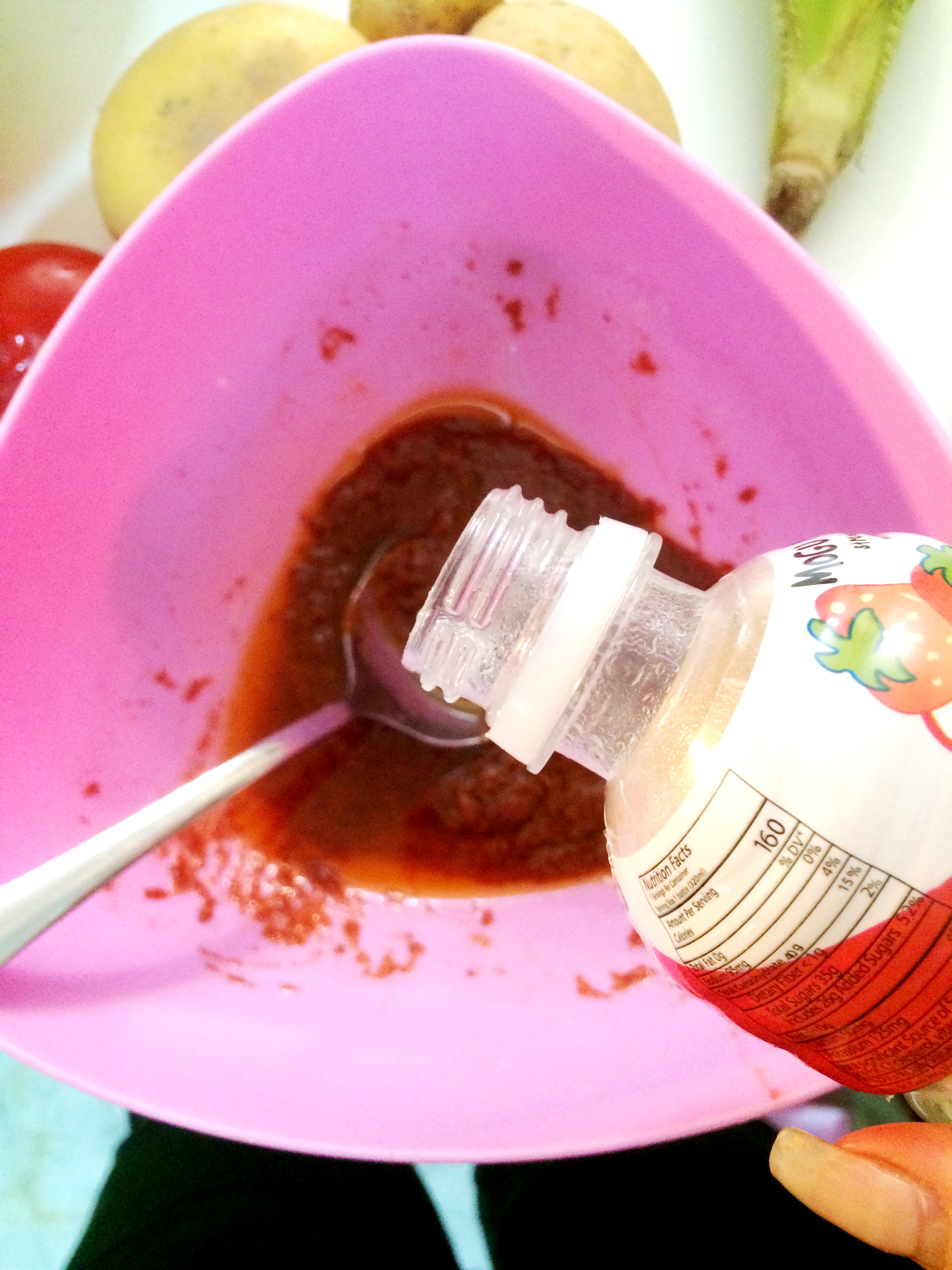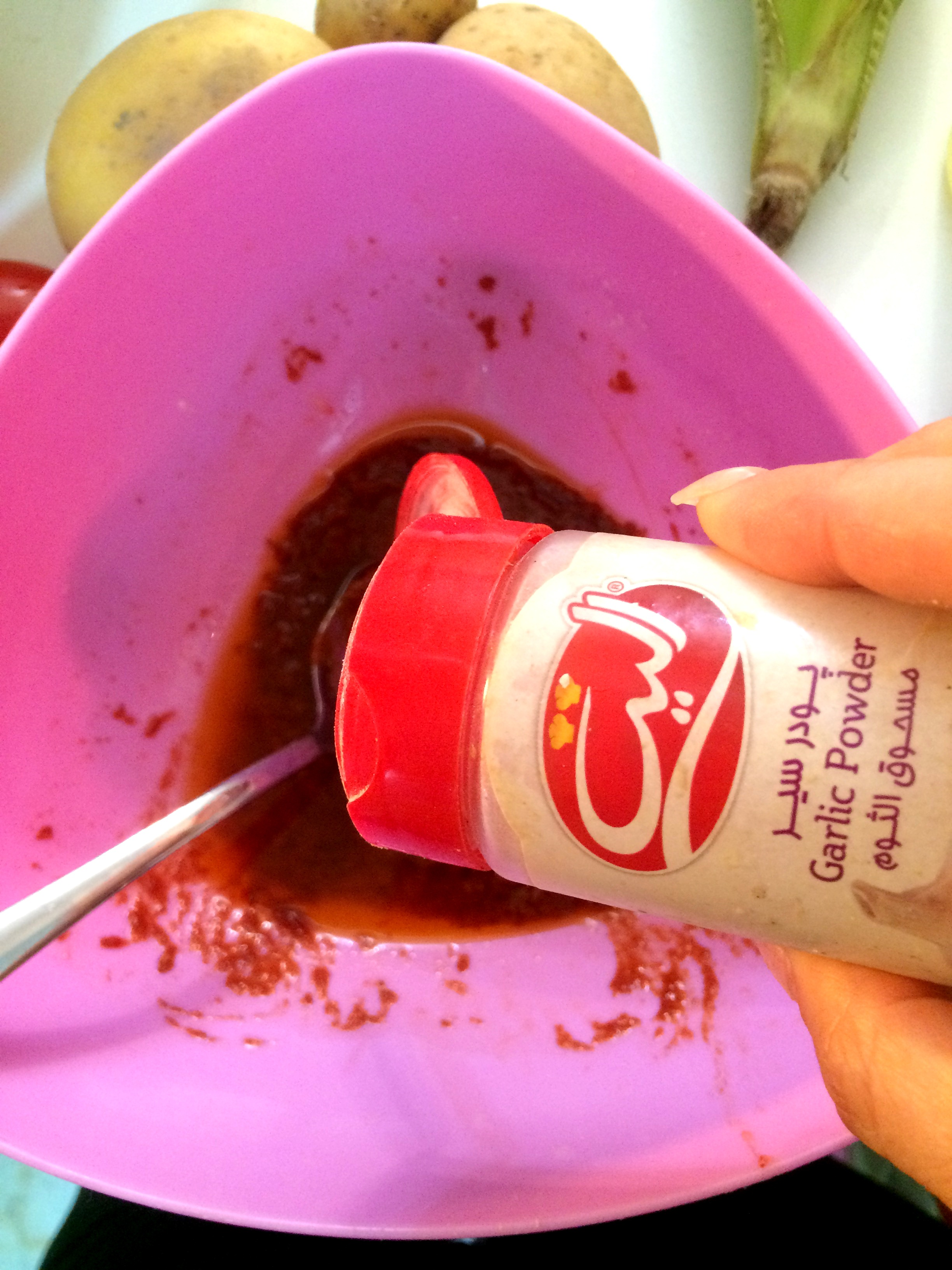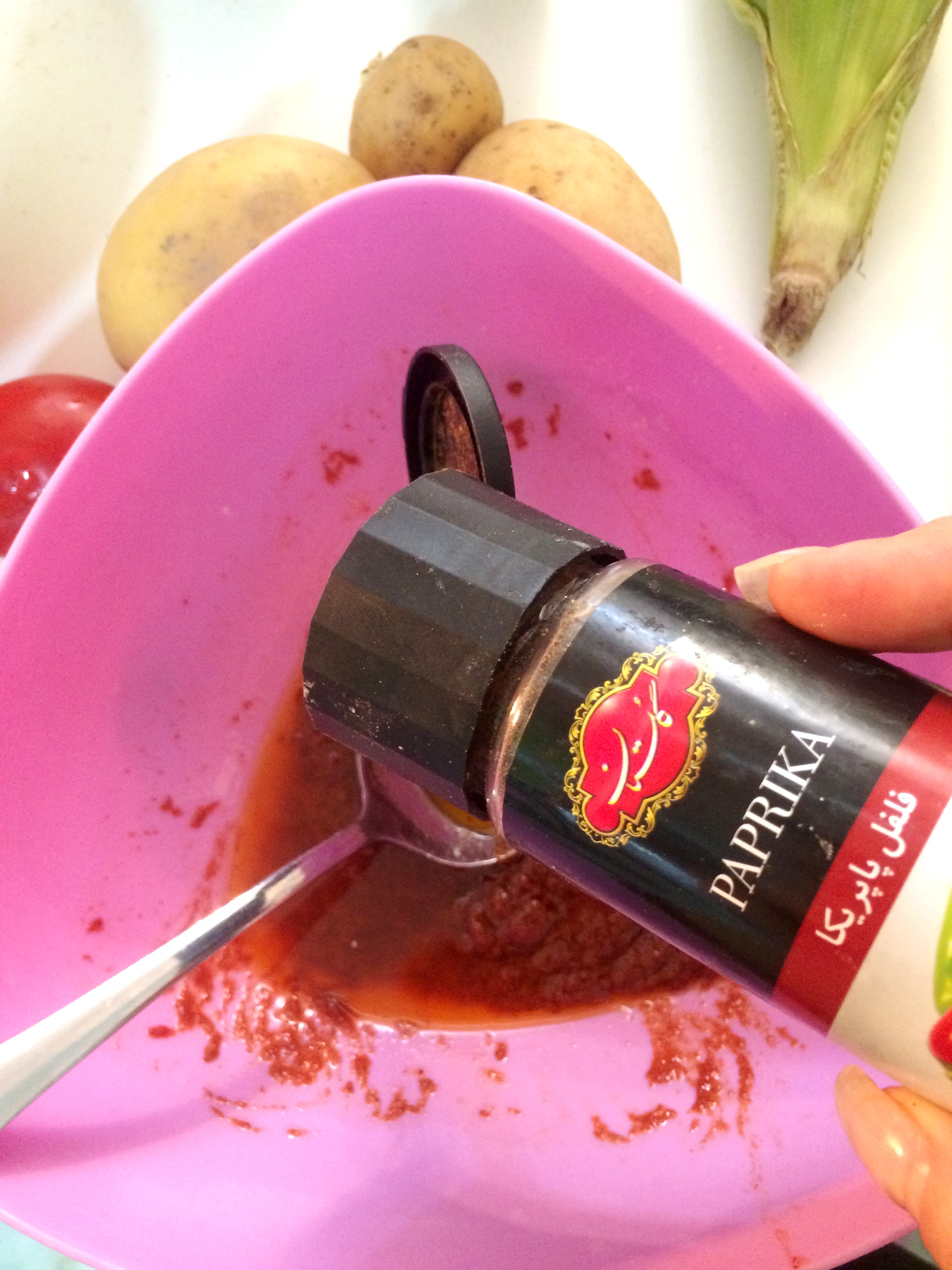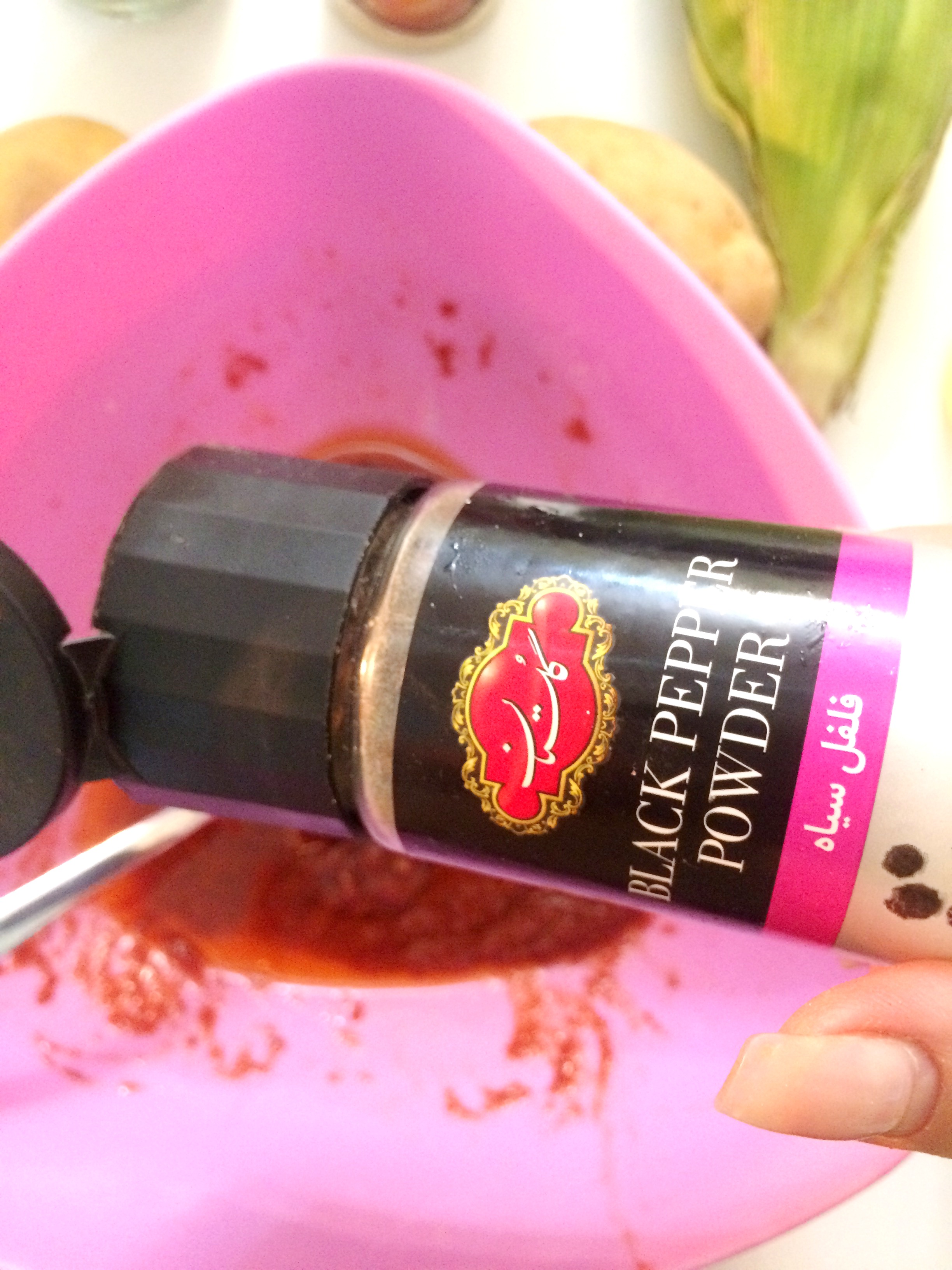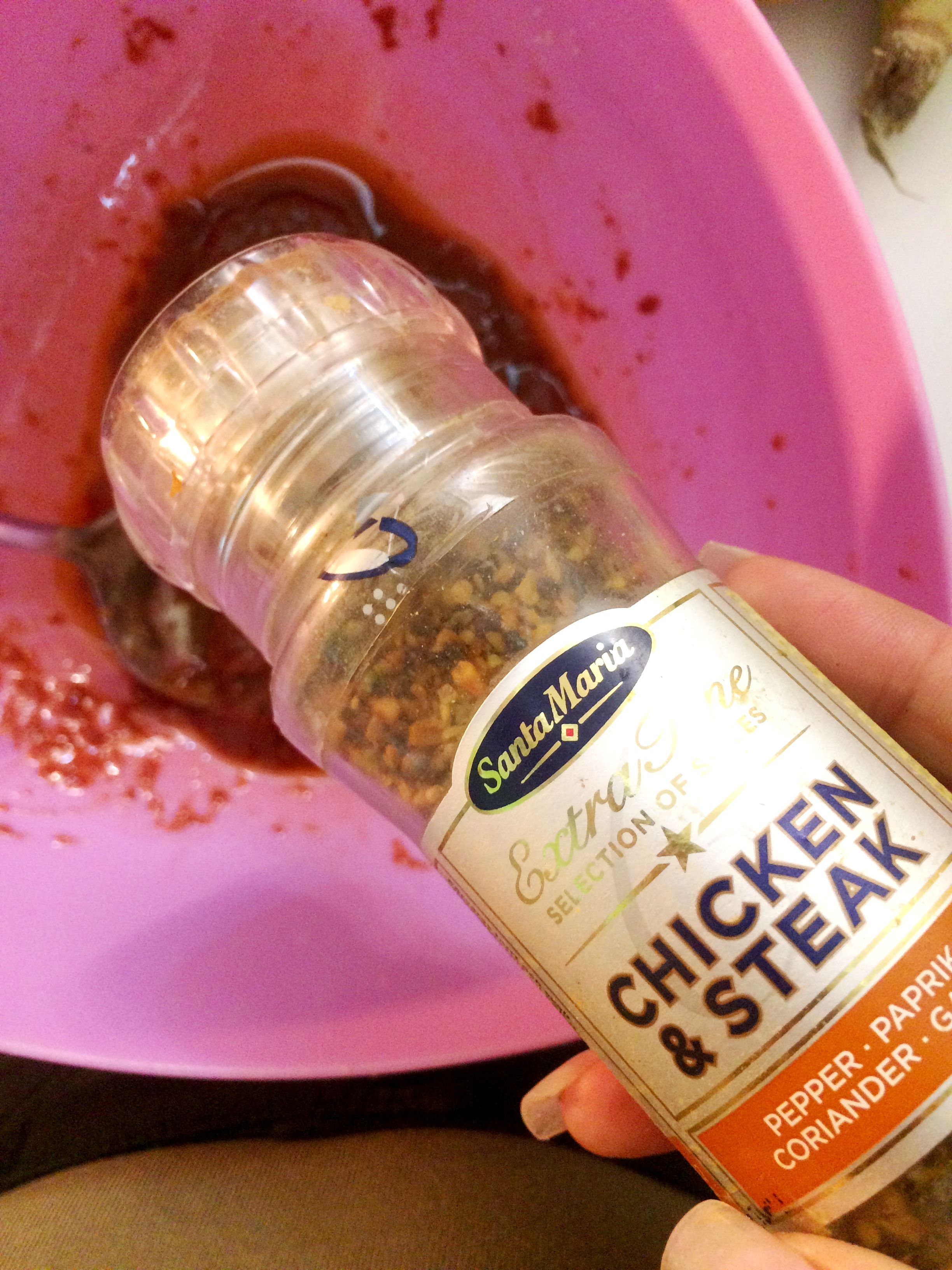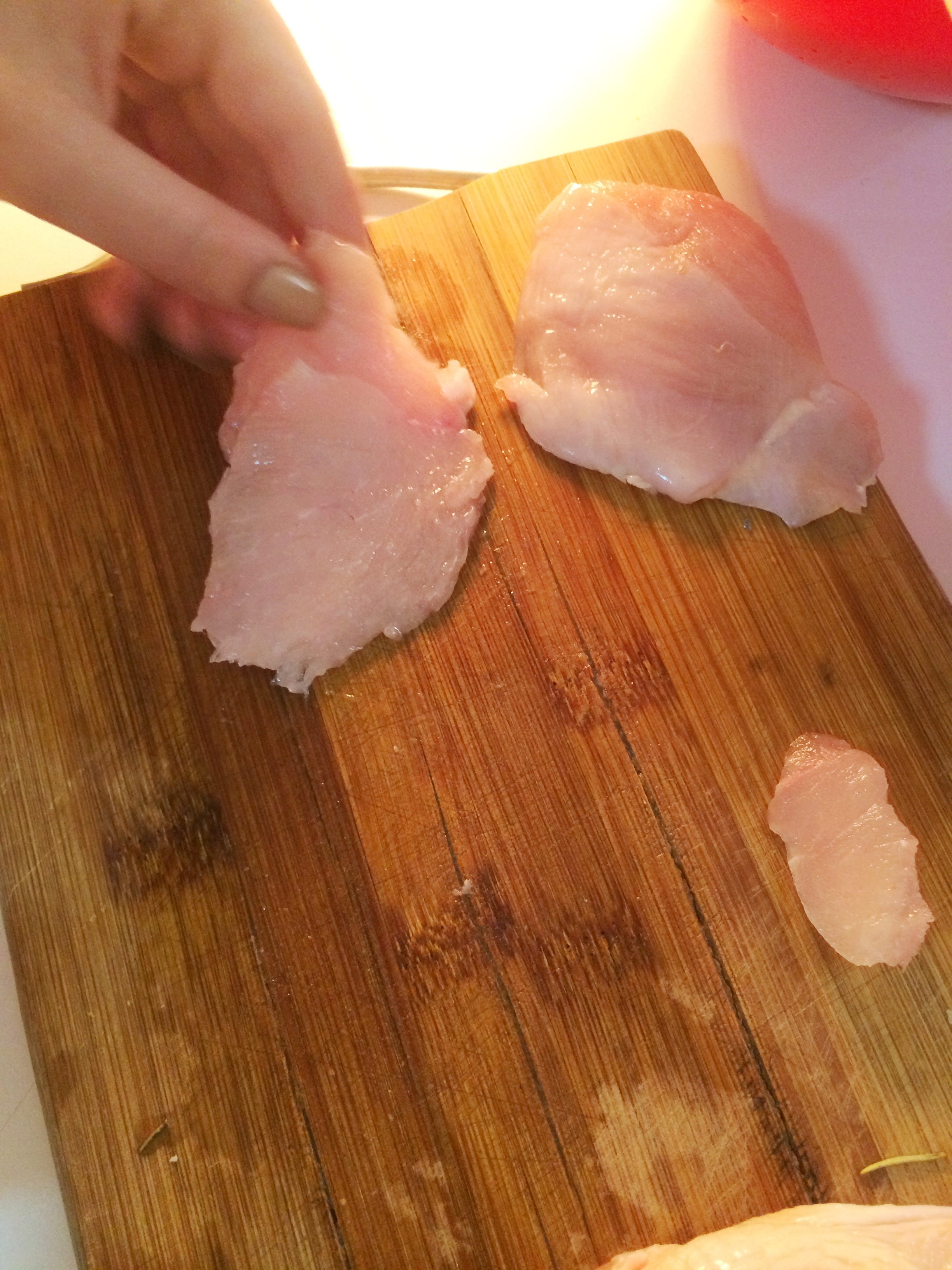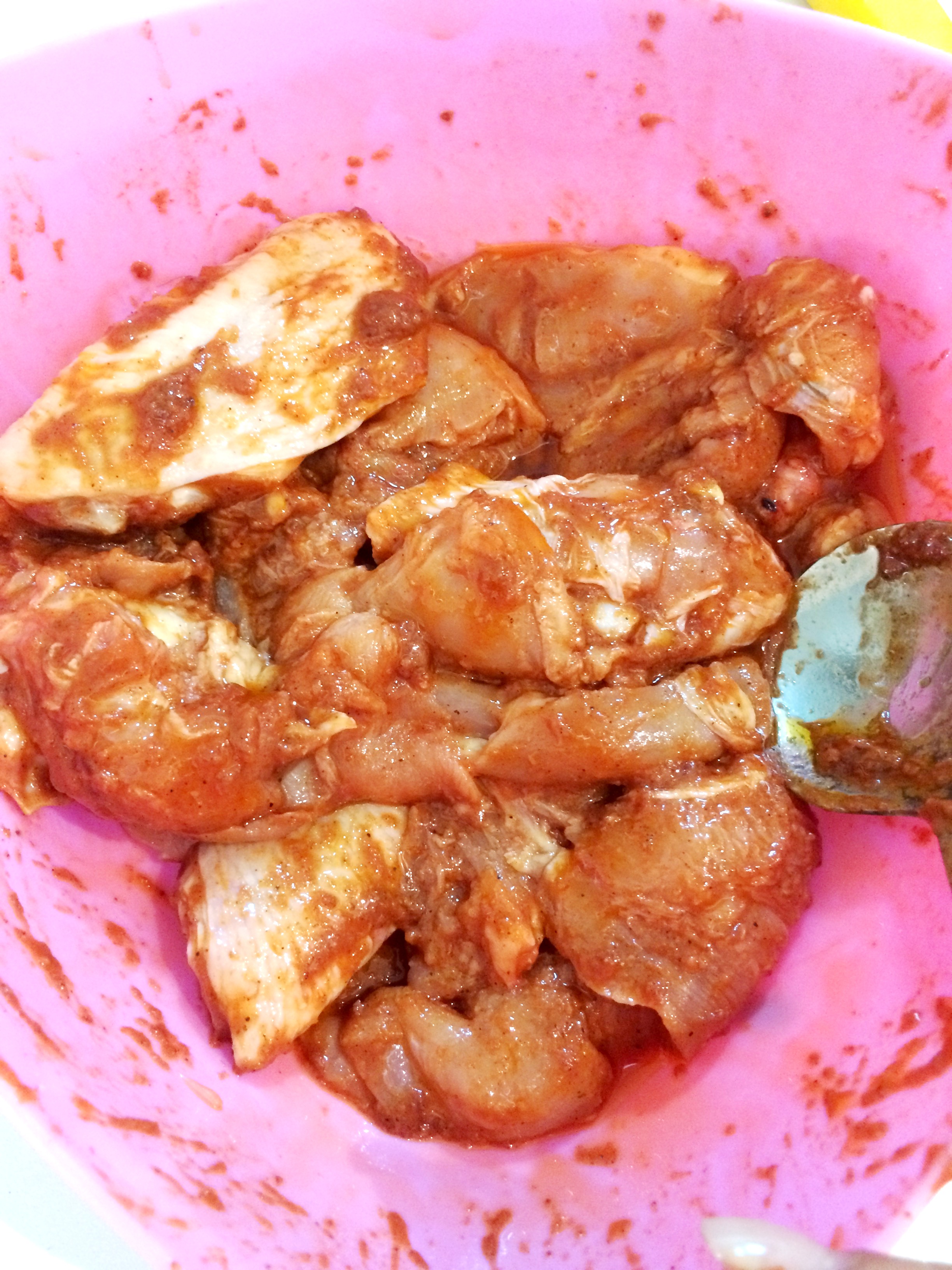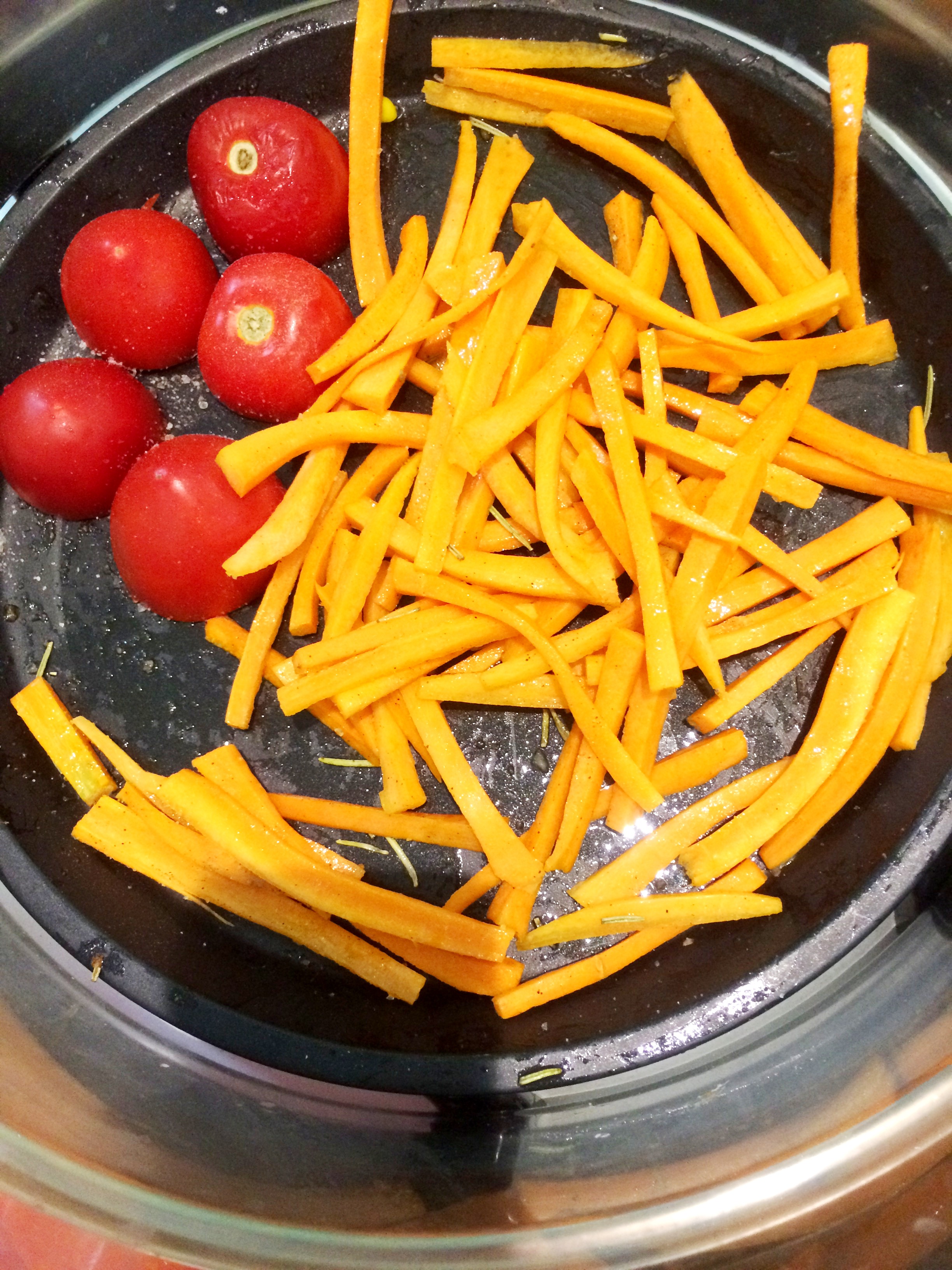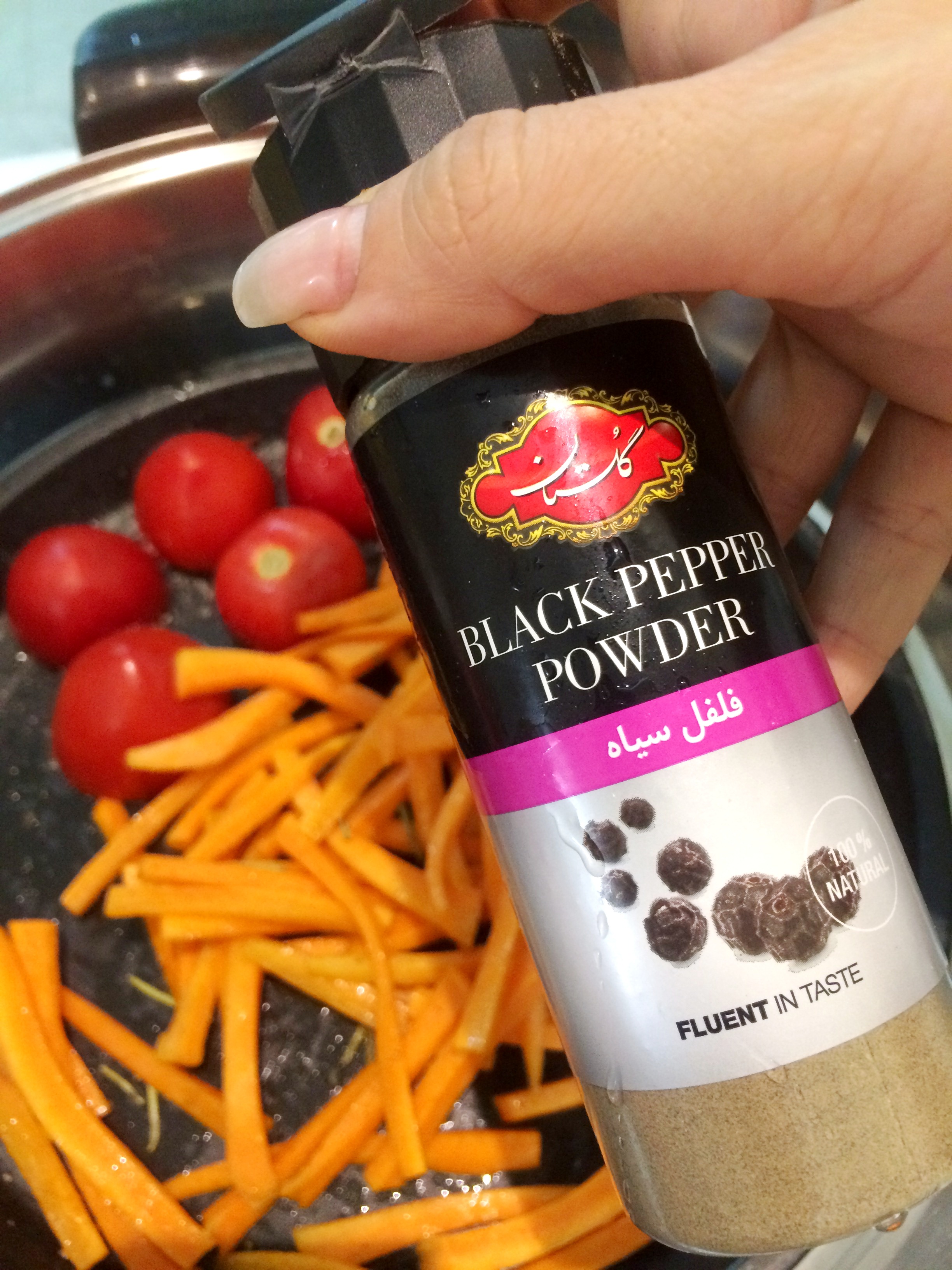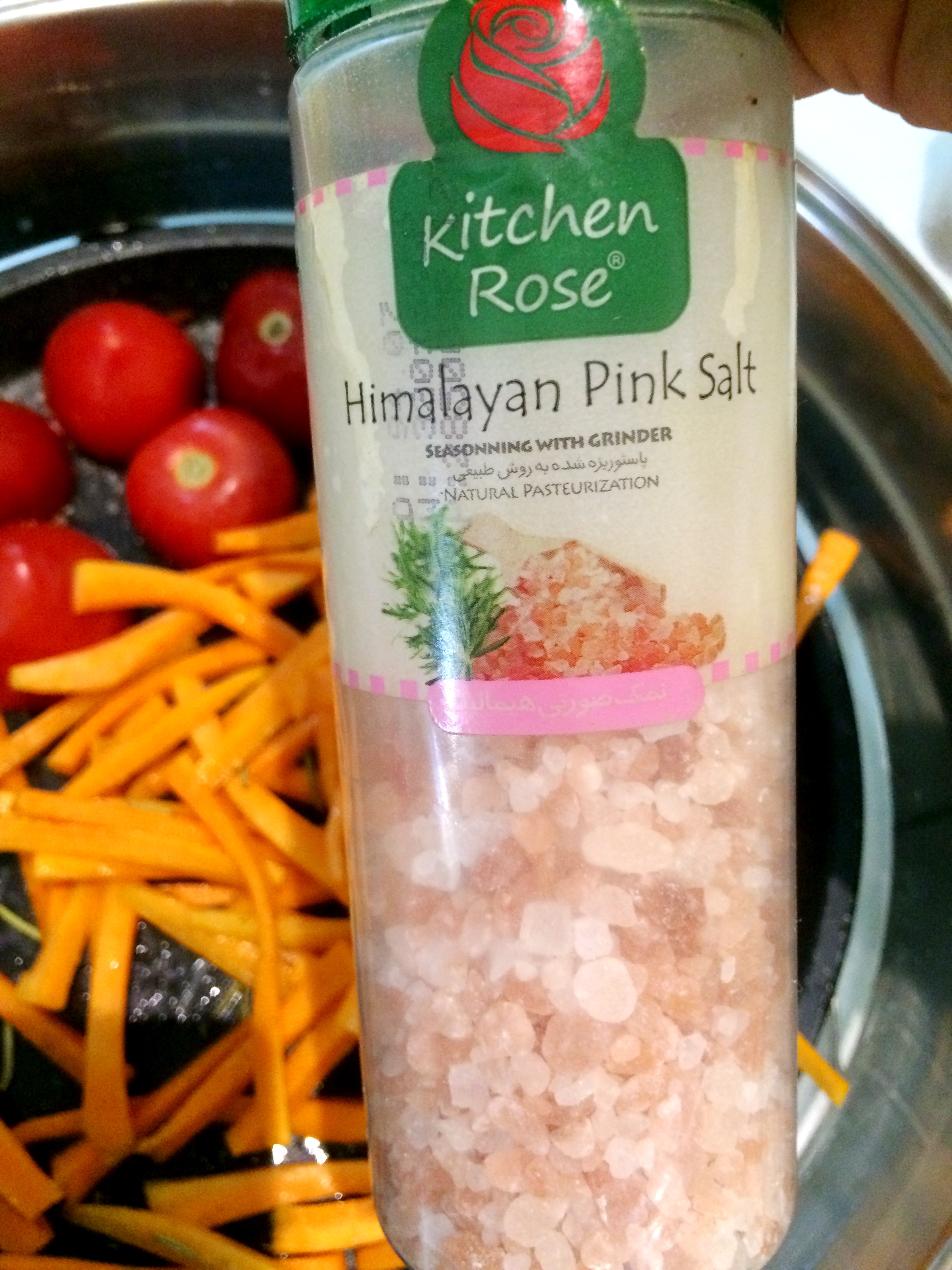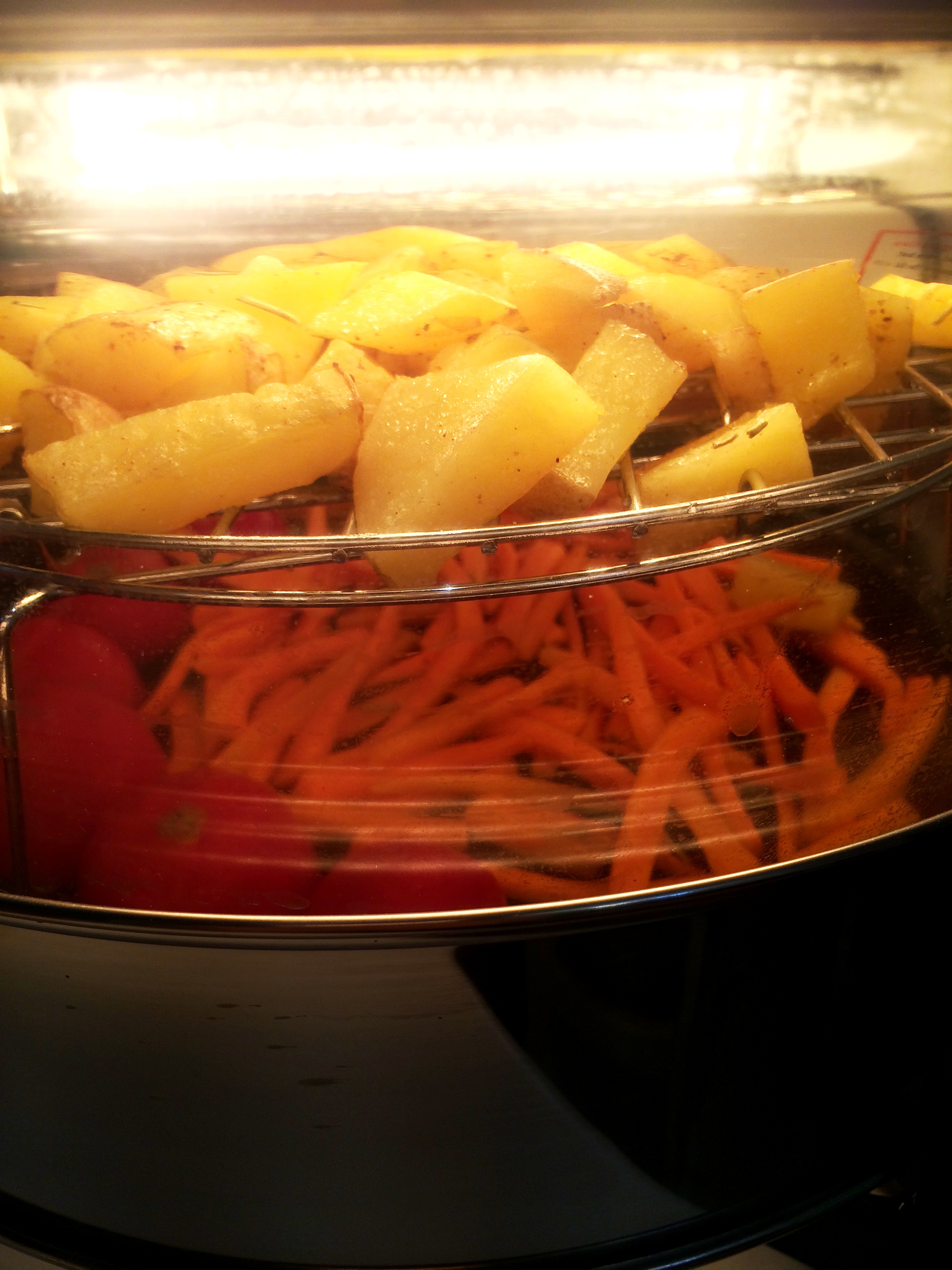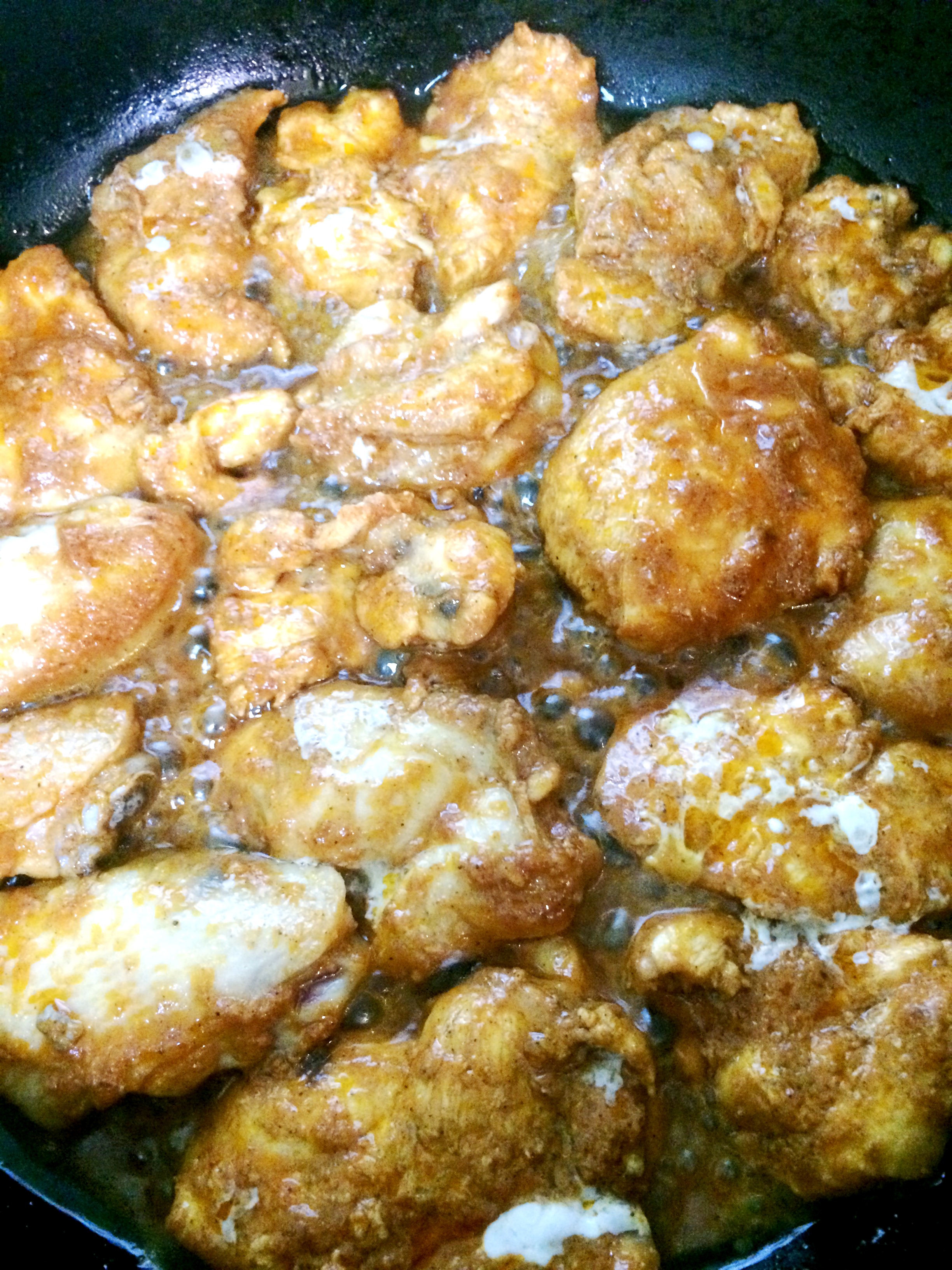 ---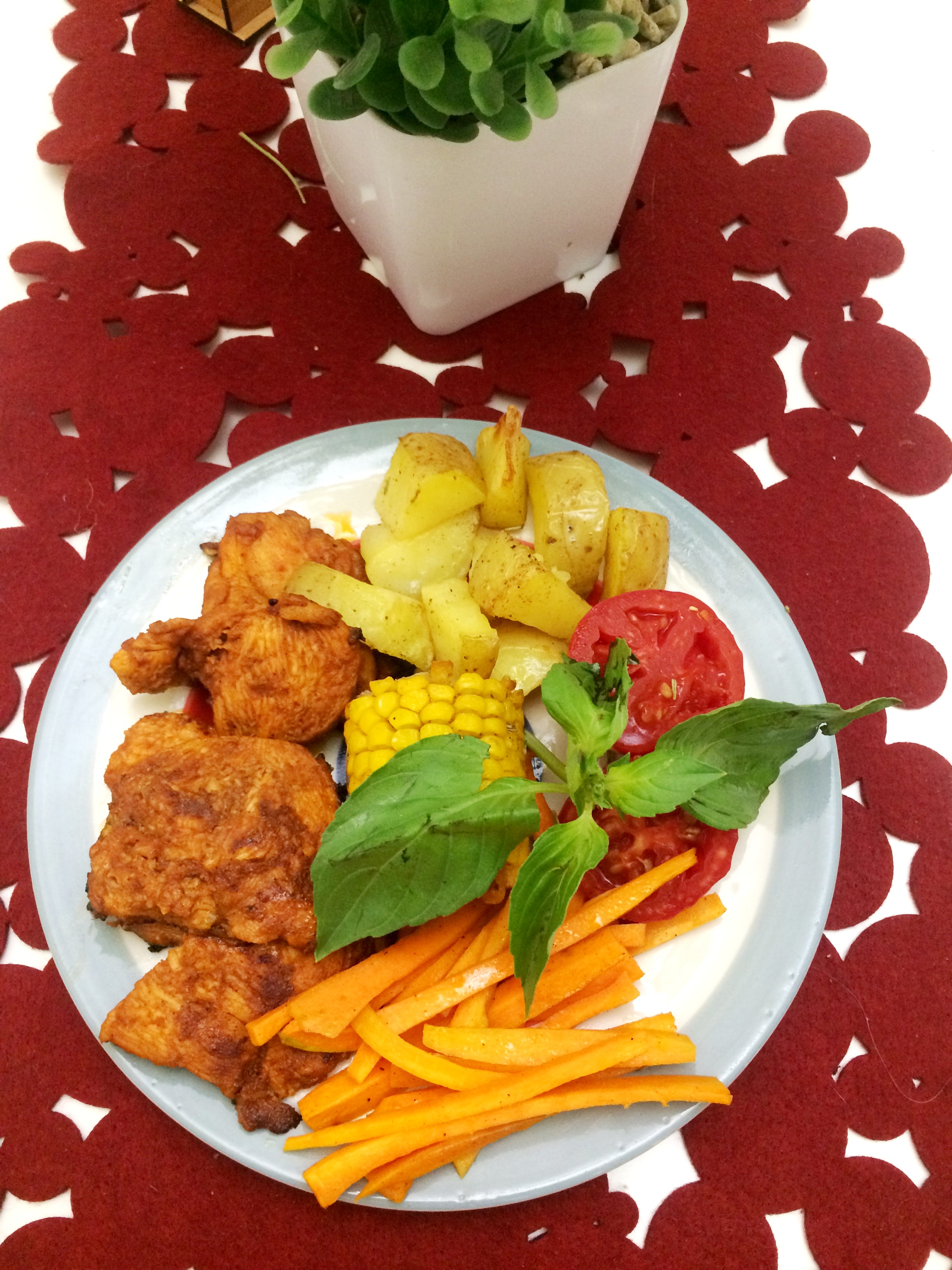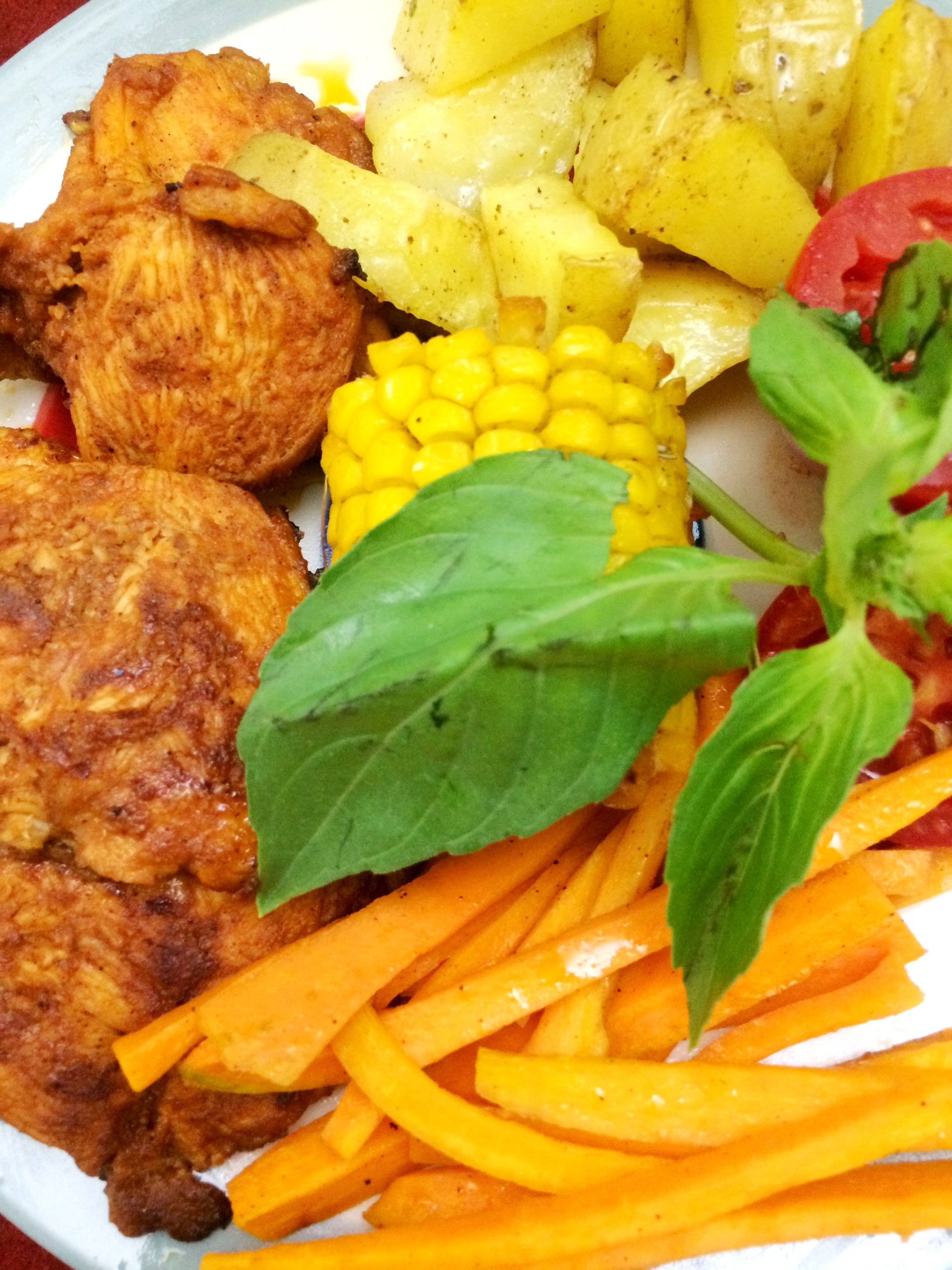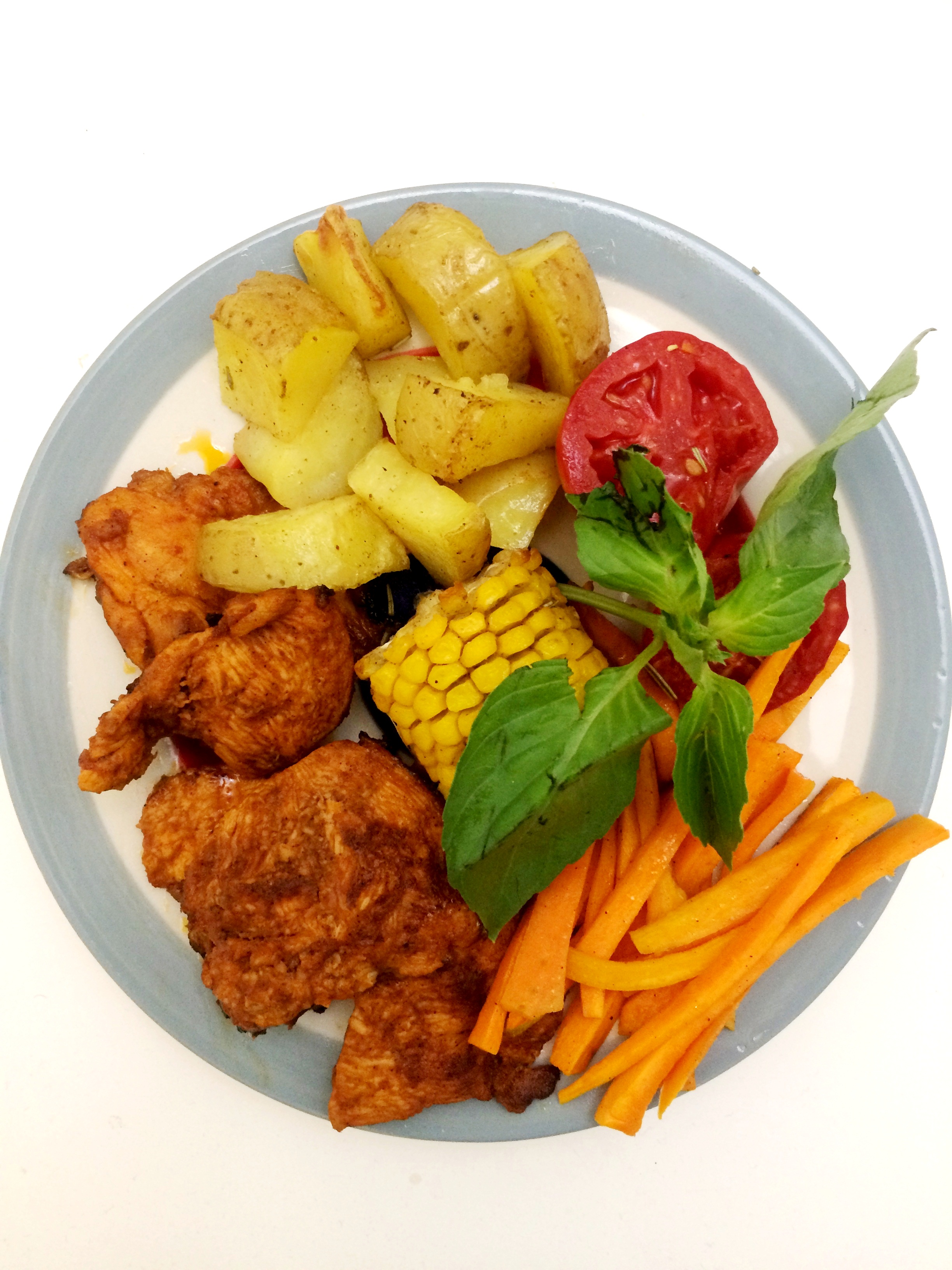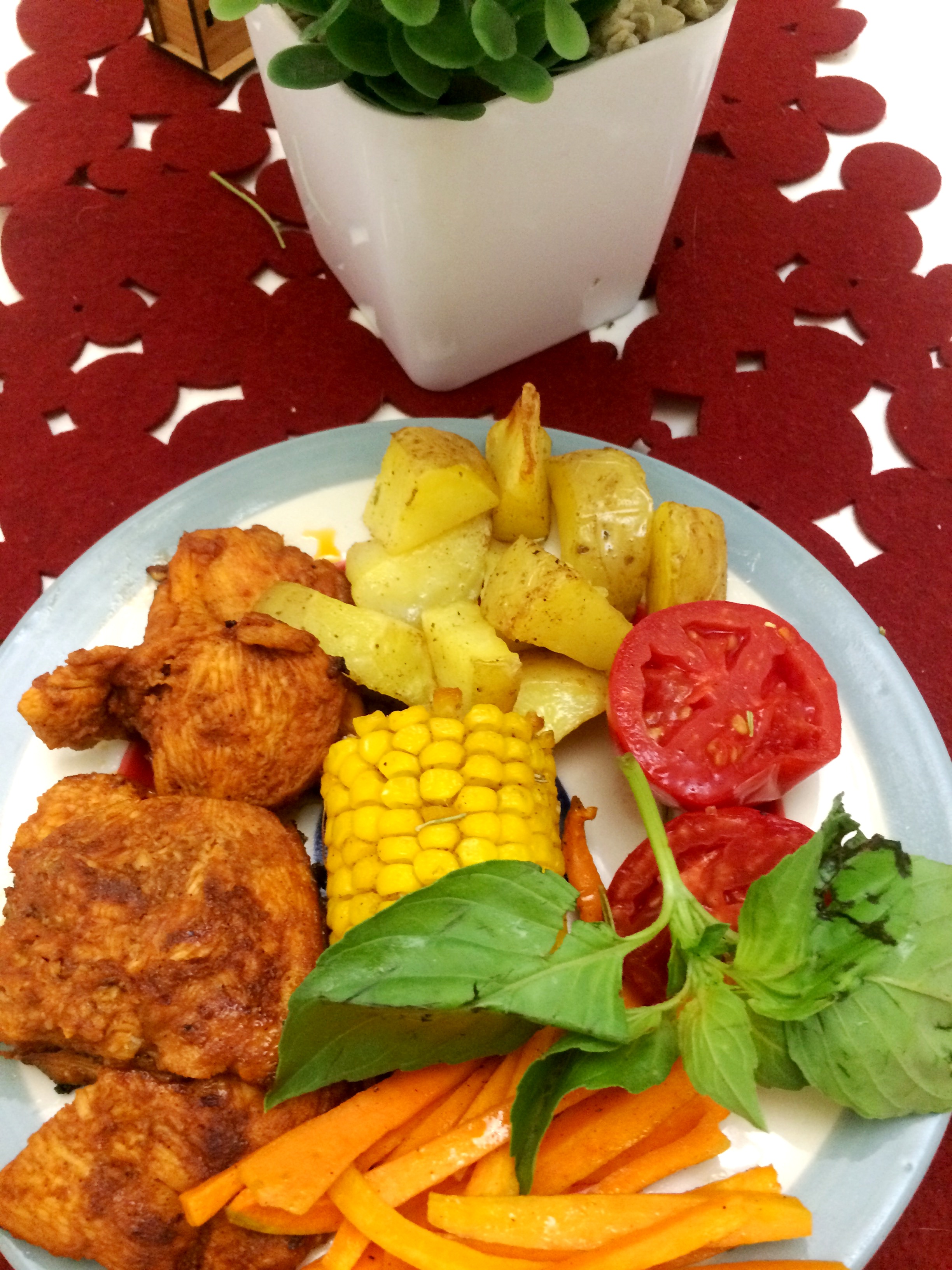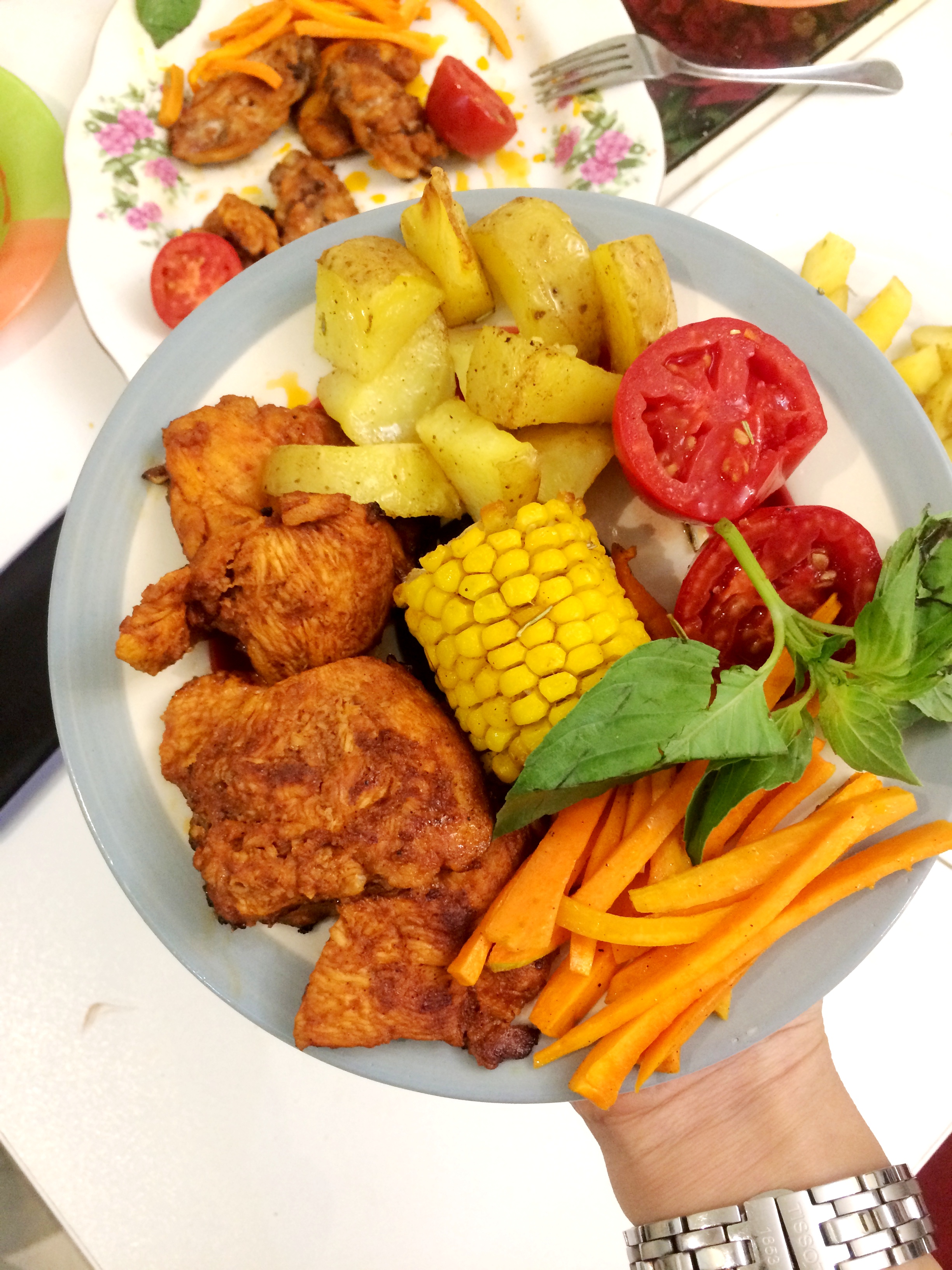 ---
Thank you for Your attention to my blog. I #appreciate Your vote, feedback and comment.
Yours sincerely:
@Machan
---
---