Ciemno, zimno
Trzeba być szalonym żeby latać z aparatem po ulicy wieczorem kiedy na dworzu zimno. Chyba mała adrenalina mnie nakręca. Zbytnio nie miałem ochoty wychodzić z domu. Nawet sobie myślałem "Z czym do ludu" jak mam tylko kitowy obiektyw. Tylko u mnie jest inaczej. Sam musze zobaczyć, dotknąć i poczuć to.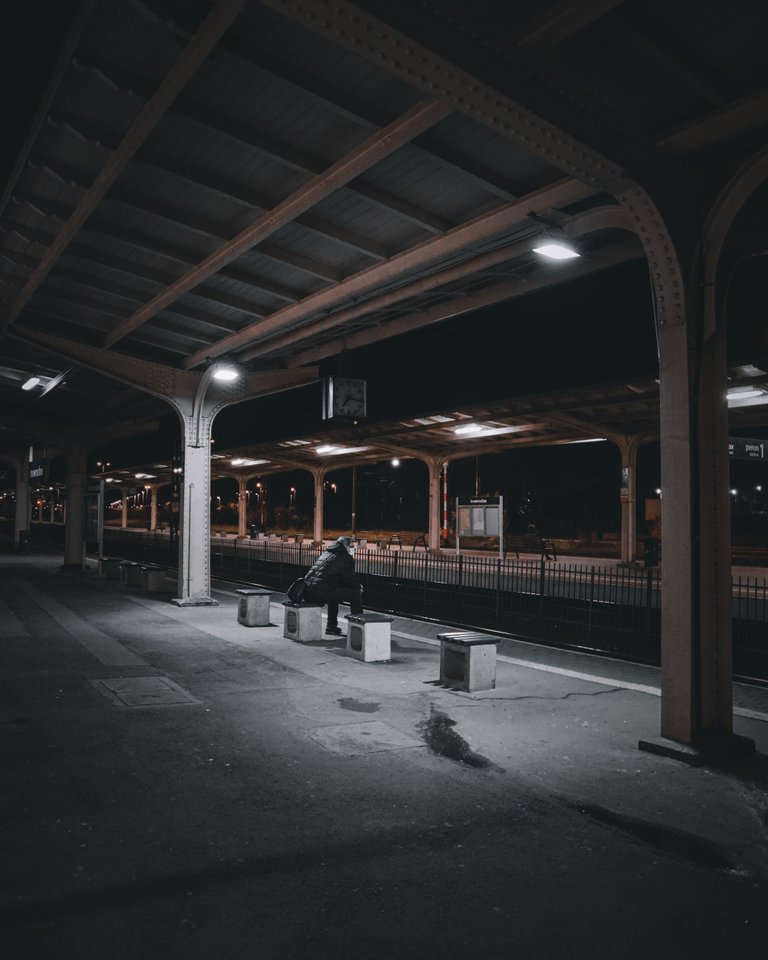 Wsiadłem w auto odpaliłem muzyke i ruszyłem na dworzec pkp ( co ja mam z tą koleją?🤔). Jakieś światelka były. W ręce zimno a tu wszyscy czekają na pociąg. Głowiłem się jak zrobić nastawy żeby dłuższa ekspozycja wyszła. Miałem tylko jedna szanse jak pociąg nadjedzie. To mój debiut.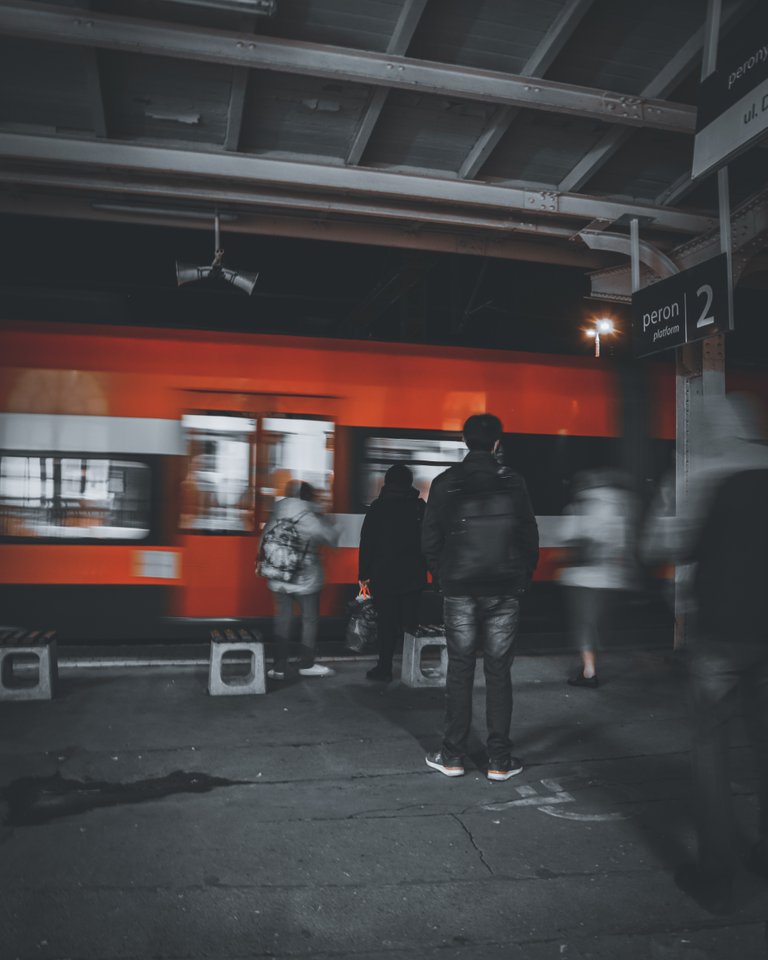 Wyszło jak wyszło. Dla mnie w miare ok. Następnym razem będe koczował jak kusownik😀 Ludzi zbytbio nie było za dużo. Uwage zwróciłem na dziewczyne siedzącą na ławce. Podszedłem i zapytałem czy moge fotke zrobić. Zapytała się do czego i pozwoliła ( Ma się jeszcze ten bajer😋).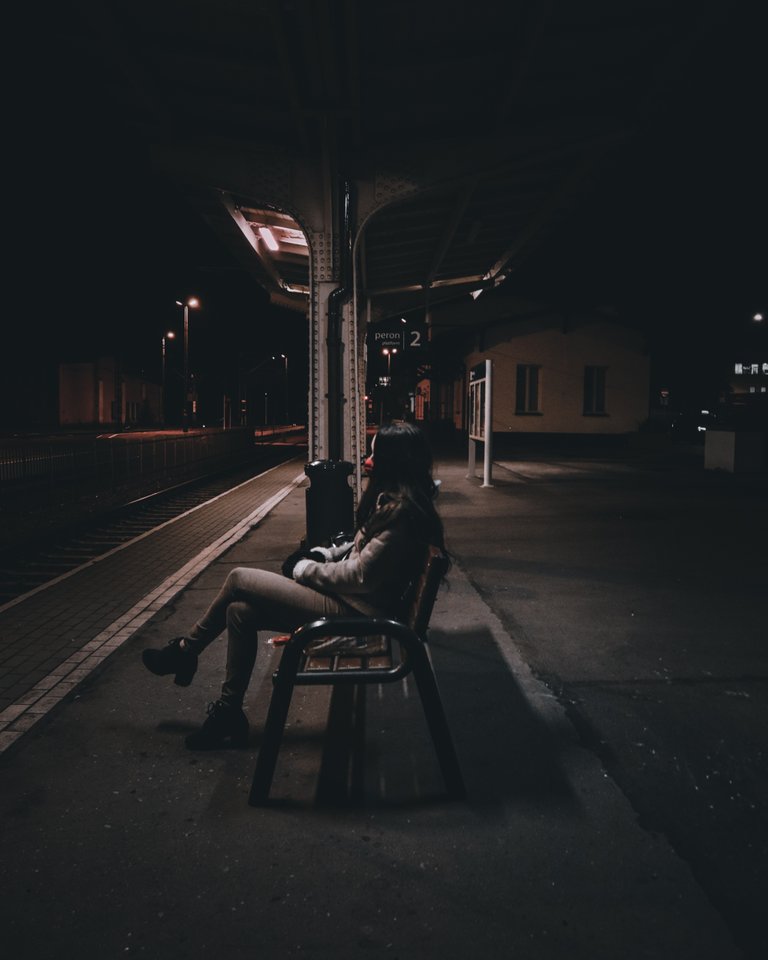 Wracając do samochodu spojrzałem do knajpki. Jakiś mężczyzna siedział i czekał na posiłek. Dla mnie to świetna okazja na klimatyczną fotke.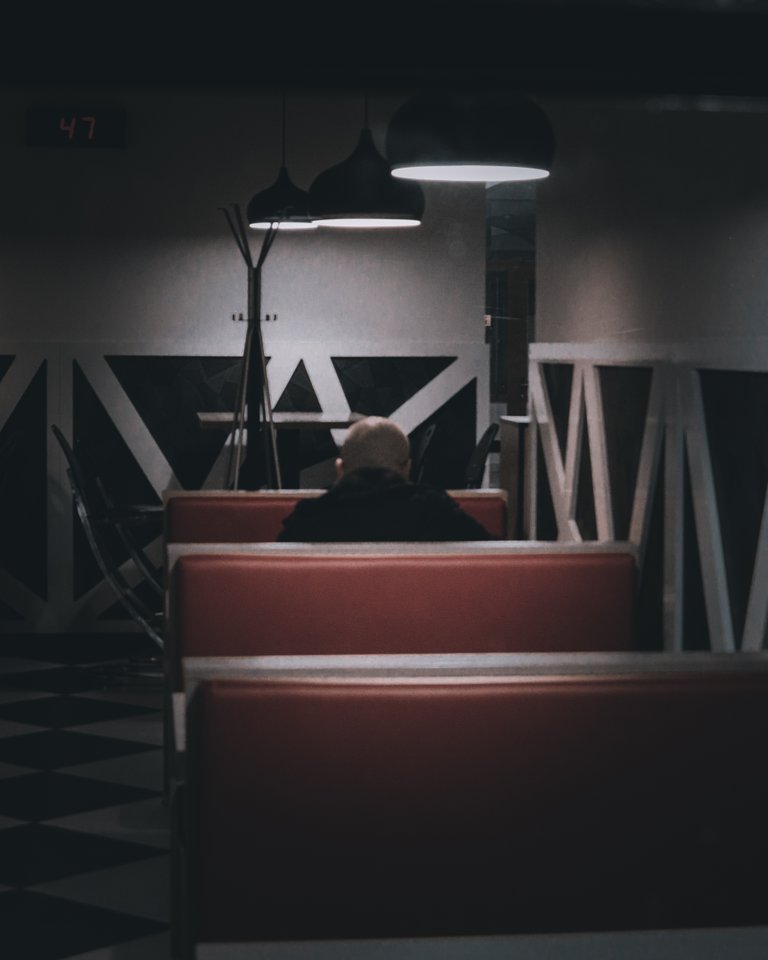 Jak na mój pierwszy wieczorny wypad to myśle że wyszło całkiem nieźle. Podoba mi się taki styl. Zdjęcia są spontaniczne czasami. Myślę że pójde w tym kierunku.
@adetorrent what do you think about this photos?
Całe wsparcie od was przeznaczam na obiektyw który pozwoli mi cieszyć się nową pasją
Each of your upvote is a building block for a new lens🙏