I used yellow plums with a touch of figs. Oh, and a red apple went in too, just because it was hanging around the kitchen looking like it would like to jump in the jam.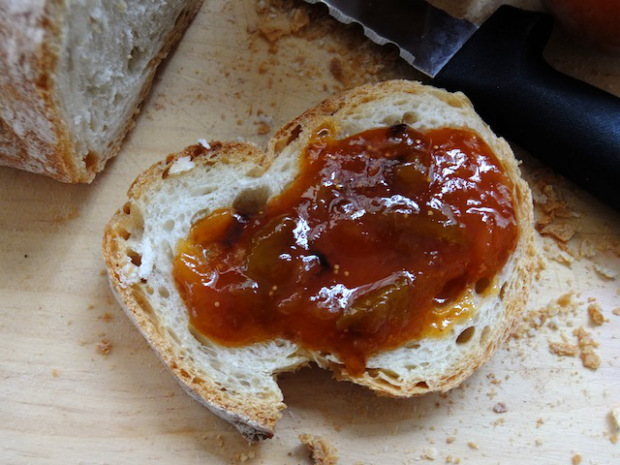 The more I photograph things, the more I take notice of details I never had thought of before. This time the fine dusty coating on the plums got me thinking what it might be. As in, just in case it was pesticide. Luckily my Sherlock moment brought me to the fact that it's a natural wax produced by the fruit itself called epicuticular wax – meaning: wax all around the skin. It's good when it's still on the plums because it's a sign of freshness. Unless you've just washed it off that is.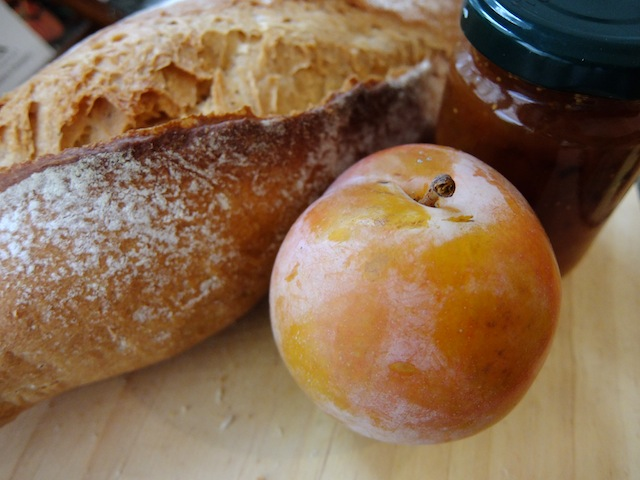 Ingredients:
9 yellow plums
5 figs
1 red apple
1 lemon
1 1/2 cups sugar
Wash all of the fruit thoroughly. Peel the apple. Cut all the fruit into pieces. Juice the lemon. Put the fruit pieces and lemon juice in a big saucepan and cook at very low heat, stirring occasionally. Add the sugar after about half an hour. Continue cooking and stirring until it takes on the desired thickened jam consistency.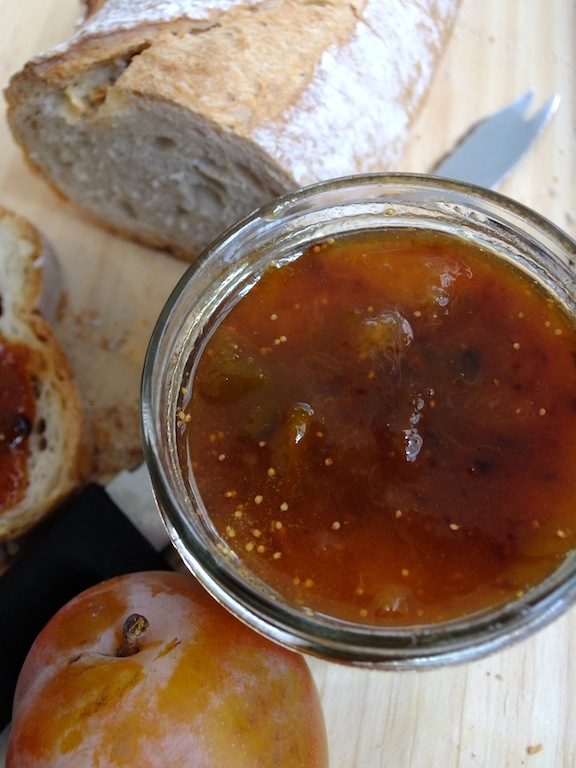 Note: I was only going to use one cup of sugar, but about half of the plums were still slightly sour, so I added more sugar.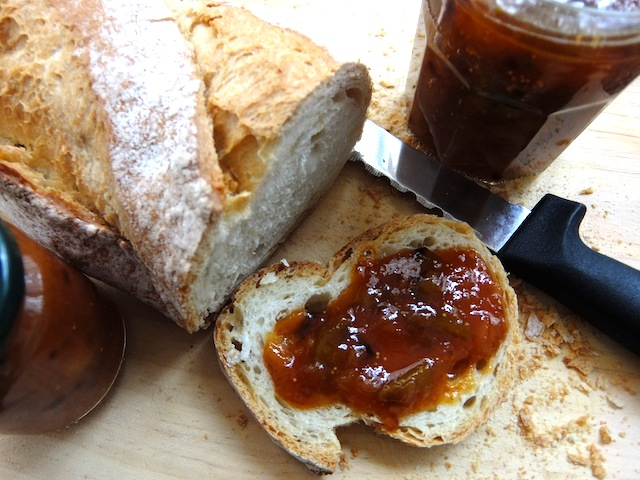 Thank you for reading!