Ignorando la depresión y siendo feliz con lo que hay...☕-Ignoring depression and being happy with what is there...☕
Hola, querido lector soy Alci.. ¿Tú quién eres? Parece chiste que siempre quedemos en blanco cuando simplemente nos pregunten ¿Quién eres? ... No sabemos que responder o pensar, algunas veces solo pensamos decir nuestro nombre, como si fuera una definición de nosotros, y aunque nustro nombre "nos represente", no es quienes somos, todo va más allá, todo un poco más profundo.
Hello, dear reader, I'm Alci.
Who are you?
It seems like a joke that we always draw a blank when we are simply asked the question "Who are you?
We don't know what to answer or think, sometimes we just think to say our name, as if it were a definition of us, and although our name "represents us", it is not who we are, everything goes beyond, everything a little deeper.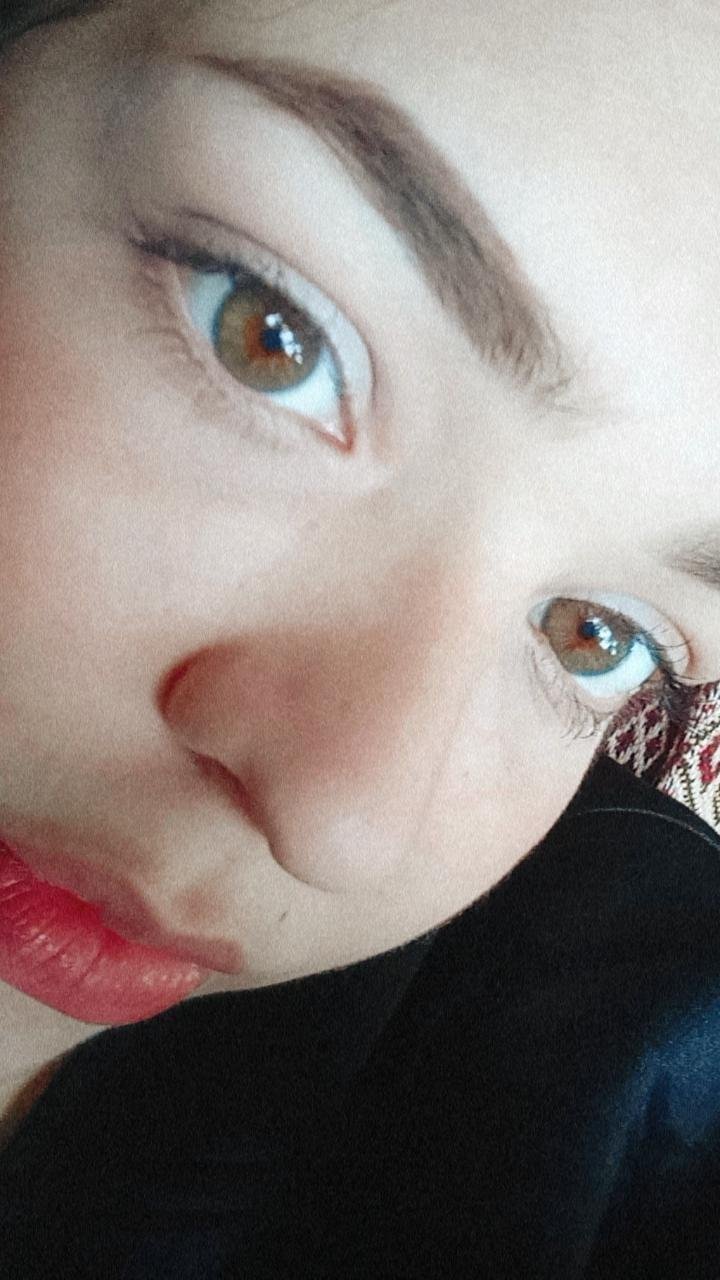 A veces vivimos toda una vida sin saber quiénes somos o sin saber hablar de nosotros, cuestionando cada paso que damos, como si deberiamos ser perfectos y no es así, somos lo que somos y ya, humanos llenos de perfectos errores que nos hacen crecer, ser mejor persona o seguir chocando con lo mismo y volviendo al ciclo por mas dañino que sea.. pero ¿Y? Es nuestra vida y cuando nos toca, nos toca.
Sometimes we live a whole life without knowing who we are or without knowing how to talk about ourselves, questioning every step we take, as if we should be perfect and it is not so, we are what we are and that's it, humans full of perfect mistakes that make us grow, be a better person or keep hitting the same thing and returning to the cycle no matter how harmful it is ... but so? It's our life and when it's our turn, it's our turn.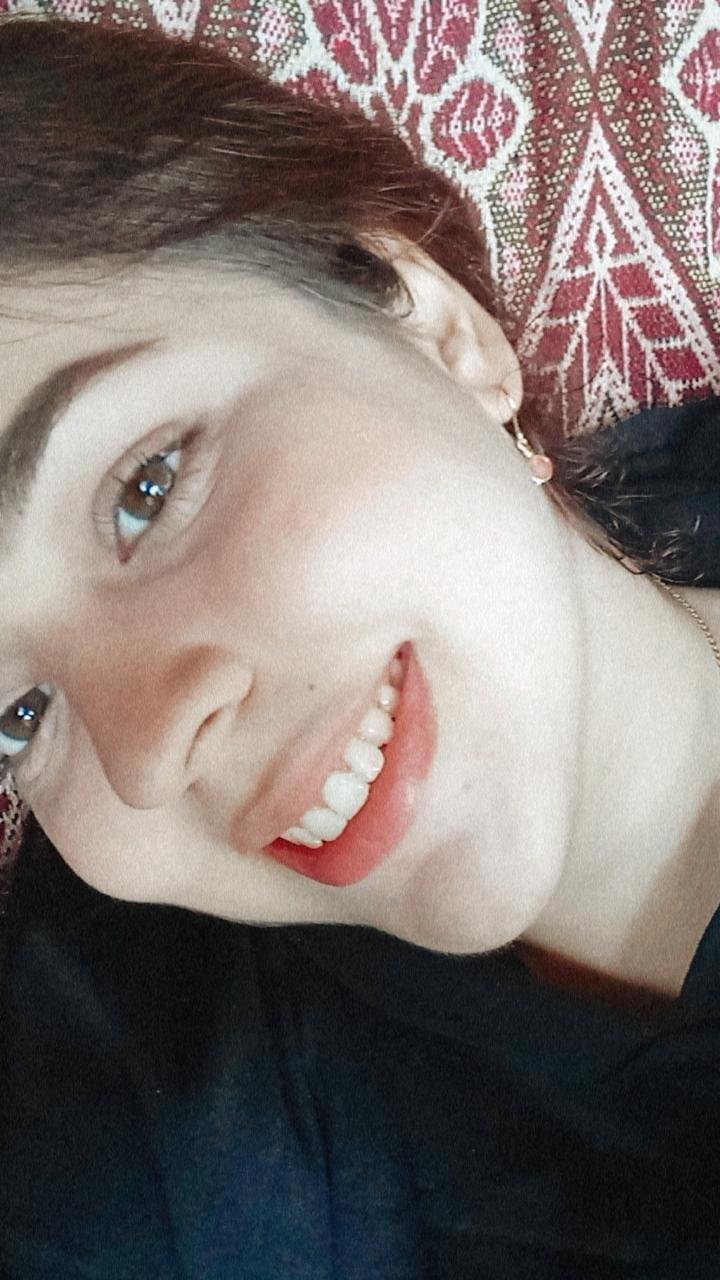 Yo.. soy una persona muy dulce, romántica, soñadora, liberal y hasta cruel algunas veces, todos somos un poco de cada cosa, supongo.. Para justificarnos.. No tengo muchos amigos y aunque tenga prometido y este pronto a casarme, casi no salgo de casa, sufro de una enfermedad o condición de vida recién diagnósticada llamada "LES", condición que me hace muy vulnerable a otras enfermedades de por vida, en una crisis quede en silla de ruedas un tiempo y se me cayo toda mi hermosa melena, ahora es que esta creciendo nuevamente y ya puedo caminar aunque no del todo bien, ha sido duro dejar la vida que llevaba.. pero hay que ser positivos.. Debo estar en casa, ignorando la depresión y viviendo feliz con lo que hay, mientras sigamos viviendo esta epocalipsis de pandemia que parece no tener fin. He intentado tantas cosas para mi vida en tan pocos años de edad, apenas tengo 20, intente ser doctora persiguiendo mi sueño de niñez y no lo logré por muchos obstáculos y ahora que lo pienso, no fuera podido vivir en un hospital con mi condición, intenté ser asistente administrativo y justo en las pasantías se revelo mi enfermedad, llevándose mis ilusiones y hasta ganas de vivir, digo no es que estemos en la mejor economía del planeta, no es que tengamos acceso a cualquier universidad de nuestros sueños y aunque suene dramático, a veces nos ahogamos en un vaso de agua, imaginamos que estaremos así toda la vida, en el fracaso, pero no es hora de rendirse siempre habrá algo para nosotros, siempre hay una posiblidad, no podemos quedarnos esperando que la vida nos siga dando golpes y no de suerte precisamente y aquí estoy intentando ser parte de ustedes, de esta linda comunidad, intentando darle vueltas a mi vida, ayudando a mis padres con mis tratamientos, conociéndo un mundo nuevo lleno de oportunidades y hermosas personas que persiguen sus sueños de triunfar pase lo que pase igual que yo, aunque no sea el camino que veniamos recorriendo.
Espero ser bienvenida en su maravilloso equipo hive, lugar donde siento que puedo sacar mi yo interior, expresar libremente mis estados de ánimo, alegrías, tristezas, estilos de vida, porque siempre estamos cambiando, logros u opiniones, sin miedo ser juzgada, o miedo a no obtener la aceptación o aprobación de la sociedad, simplemente siendo aceptada tal cual, logrando la plenitud de ser YO
Sigueme en instagram como: @Anql__
I... am a very sweet, romantic, dreamy, liberal and even cruel person sometimes, we are all a little bit of everything, I guess... To justify ourselves... I don't have many friends and although I have a fiancé and I'm getting married soon, I almost never leave the house, I suffer from a recently diagnosed disease or life condition called "SLE", condition that makes me very vulnerable to other diseases for life, in a crisis I was in a wheelchair for a while and I lost all my beautiful hair, now it is growing again and I can walk although not completely well, it has been hard to leave the life I had... but we must be positive... I should be at home, ignoring the depression and living happily with what there is, as long as we continue living this pandemic epocalypse that seems to have no end. I have tried so many things for my life in so few years of age, I am barely 20 years old, I tried to be a doctor pursuing my childhood dream and I did not achieve it because of many obstacles and now that I think about it, I could not live in a hospital with my condition, I tried to be an administrative assistant and just in my internship my disease was revealed, taking away my illusions and even my will to live, I mean it is not that we are in the best economy of the planet, it is not that we have access to any university of our dreams and although it sounds dramatic, sometimes we drown ourselves in a glass of water, We imagine that we will be like this all our lives, in failure, but it is not time to give up, there will always be something for us, there is always a possibility, we can not stay waiting for life to keep hitting us and not just luck and here I am trying to be part of you, of this beautiful community, trying to turn my life around, helping my parents with my treatments, knowing a new world full of opportunities and beautiful people who pursue their dreams of success no matter what happens just like me, although it is not the path that we have been traveling.
I hope to be welcome in your wonderful hive team, place where I feel I can bring out my inner self, freely express my moods, joys, sadness, lifestyles, because we are always changing, achievements or opinions, without fear of being judged, or fear of not gaining acceptance or approval from society, just being accepted as is, achieving the fullness of being ME.
Follow me on instagram as: @Anql__