"This is my entry for the #monomad challenge".
---
Trawling
I don't give you the fish, I will teach you how to fish.
That is the reason to know how to live with a job that honors your life, I have the great joy of living in a beach area, my life is surrounded by the sea, and when I can go out to see a beautiful sunset I go to a beach where some fishermen practice trawling but manually.
At 5 o'clock in the afternoon they start dragging the large nets that they have previously placed with the help of a boat to be able to fish in this way, it is very common to see this activity on the shores of the beaches that are not intended for bathing of course you can do it but these areas are very deep in that sense are excellent for fishing that these fishermen use.
I managed to capture some photos at the time these fishermen were dragging their nets.
Pesca de arrastre
No te doy el pez, te ensañare a pescar.
Esa es la razón para saber vivir con un trabajo que honre tu vida, tengo la gran dicha de vivir en una zona de playas mi vida esta rodeado de mar, y cuando puedo salir a ver un bello atardecer voy a una playa donde algunos pescadores practican la pesca de arrastre pero de forma manual.
Ellos en a las 5 de la tarde comienzan con el arrastre de las grandes redes que previamente han colocado con la ayuda de una lancha para poder pescar de esta manera, es muy común ver esa actividad en las orillas de las playas que no son para destinadas para bañarse claro se puede hacer pero esa zonas son de mucha profundidad en ese sentido son excelentes para la pesca que utilizan estos pescadores.
Logre capturar unas fotos en el momento estos pescadores estabas arrastrando sus redes.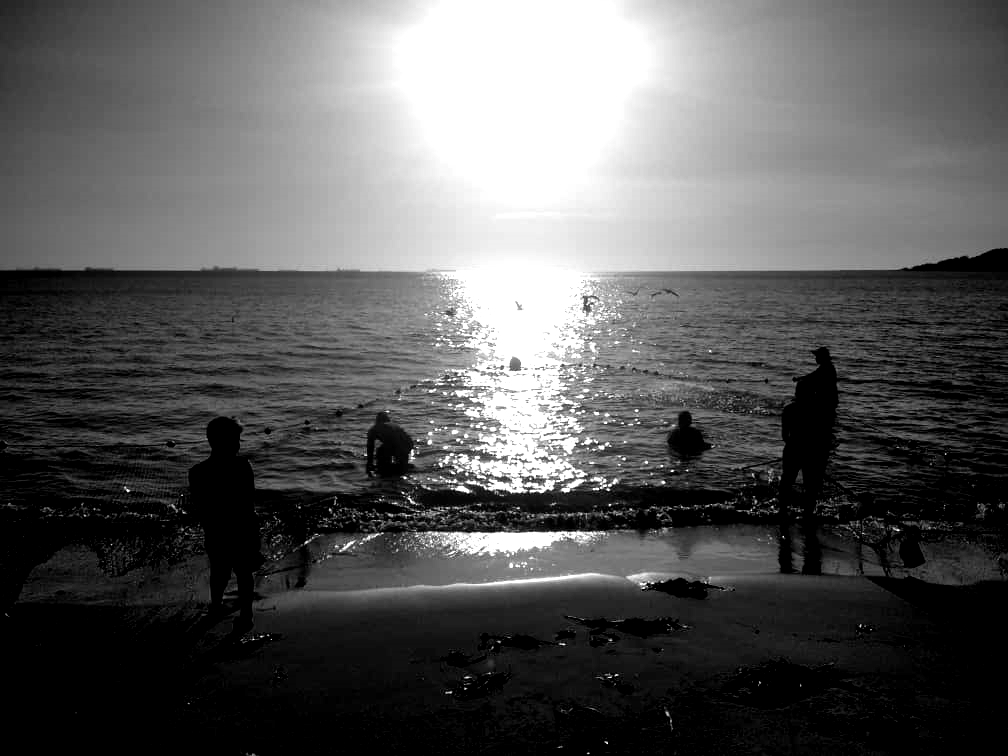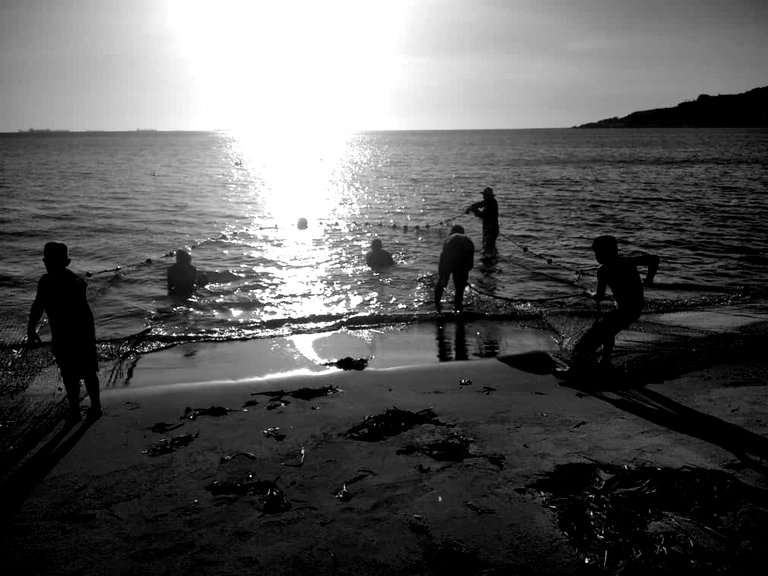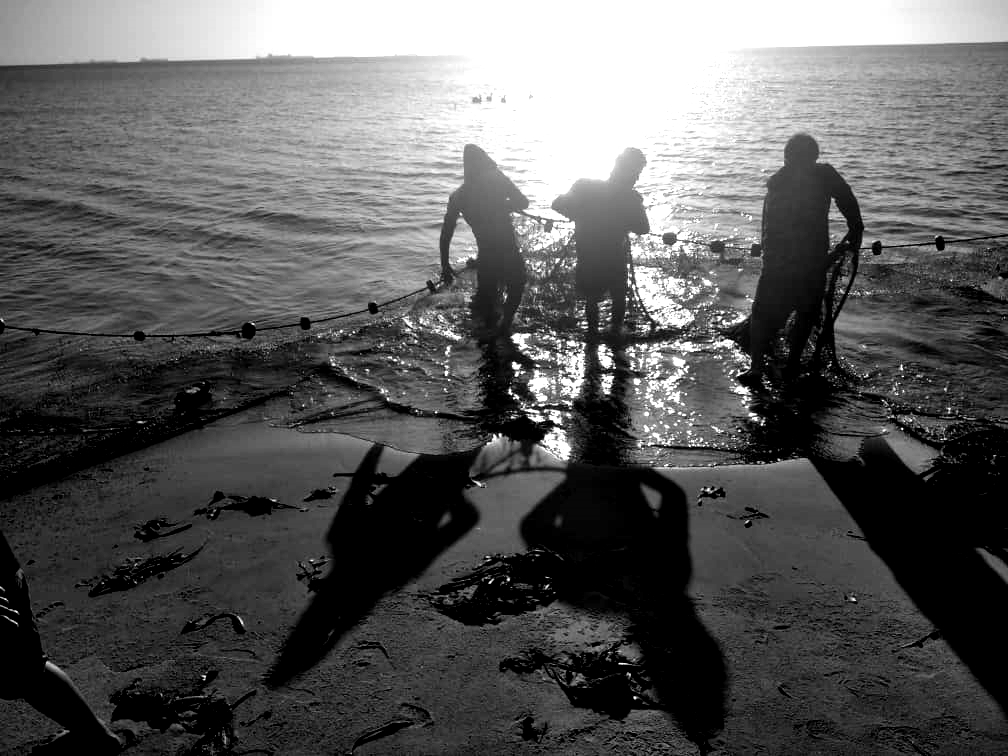 ----|----
This is my entry for the challenge
#monomad
, thanks for the initiative, I hope you like my work.
If you are interested in participating you just have to visit the account of @monochromes and participate in their contests that they do every day.
The following list is published in the contest posts.
TOPICS LIST :
(The daily topics are not mandatory anymore, but we will leave them here in case anyone needs some extra inspiration for any particular day)
Monday - Macro
Tuesday - Street
Wednesday - Abstract
Thursday - Animals
Friday - Flowers
Saturday - Silhouettes
Sunday - Skies
Follow the account of @monochromes
---


---
---

---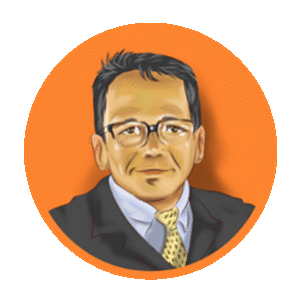 ---

---
Thanks for visiting, I appreciate your opinion.

"In constant evolution".