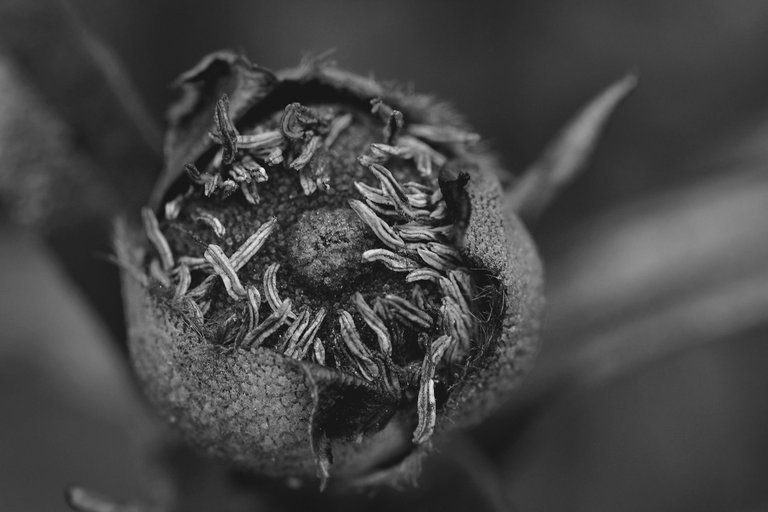 From a distance it looked like the buds are full of worms...
Crawling slowly and rubbing each other with their slimy little bodies. All hungry... all watching and waiting for some clumsy insect to come close in hope for some nectar.
Some naive flies would be nice... The slow fatty ones that will announce their arrival with a loud buzzing. Those are nice and juicy (that's what I heard!).
Come... come closer silly fly. And in a fraction of a second they would jump and sink their teeth in just another victim.
Yes.. that's what they want.
Can you see their big eyes whipping?
No?
Try harder :p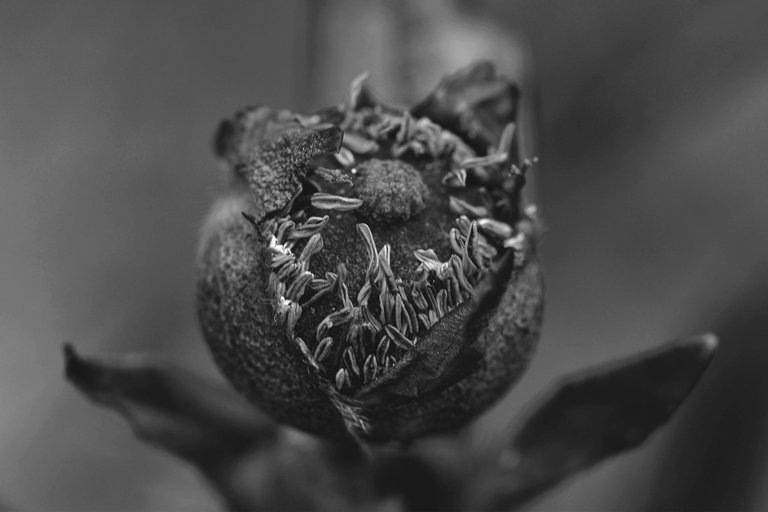 Only after I got close I saw those are dried up stamens.
I entered a field full of large Cistus bushes. Taller than me, sticky, flammable bushes. Most of them were done blooming so it was just leaves and tons of slowly forming pods. Cause that's what I think they are, even though do look at bit like flowers that didn't manage to open.
The pods later on will have a starshaped and will open exposing black seeds.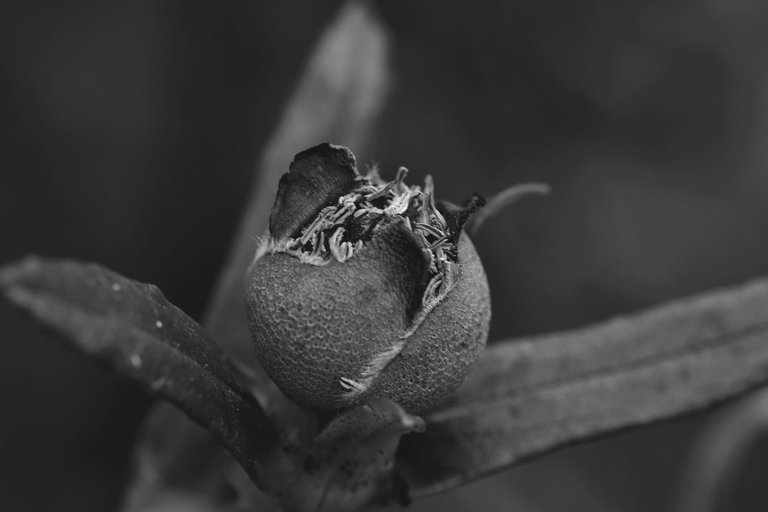 The flowers look like this: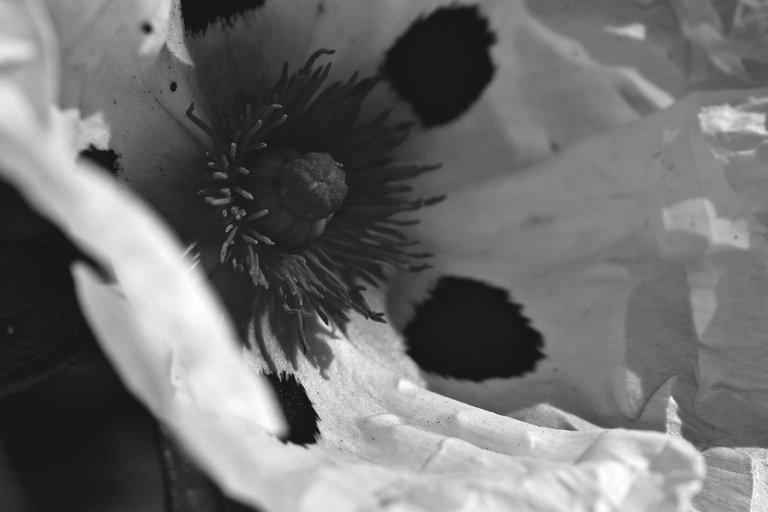 »«
Shot with Nikon D5500 + Sigma 105mm lens
All photos and text are my own.
»»-------------¤-------------««