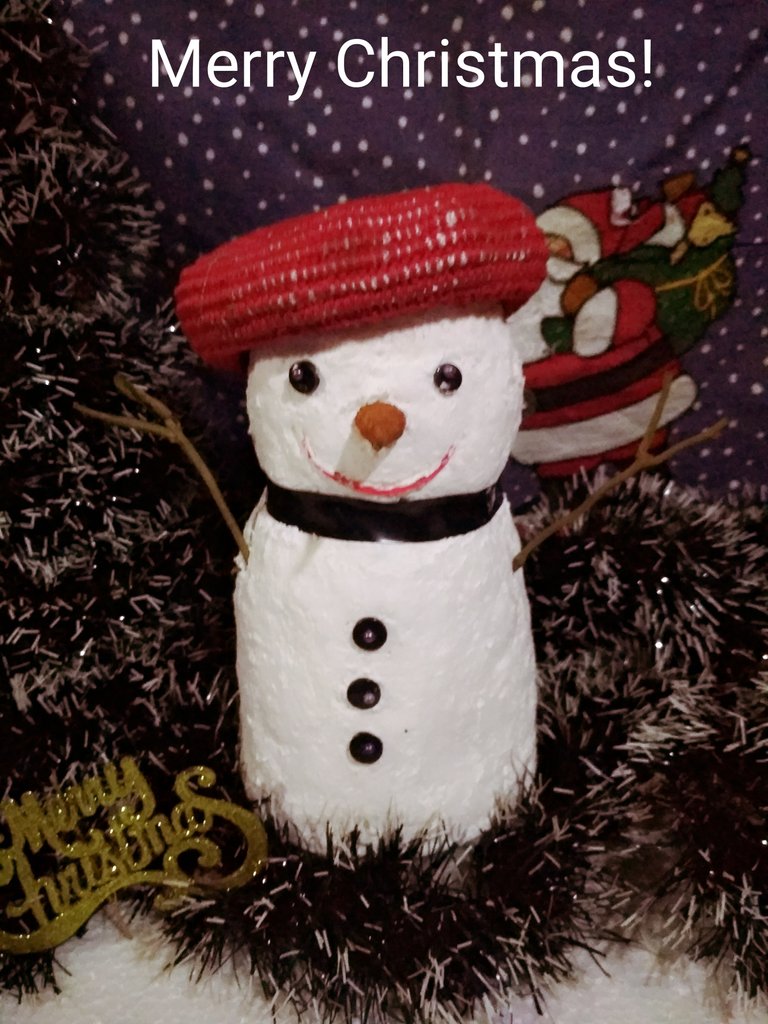 Hola mi amigos, mi amigas! Christmas is in the air! I am now building my little snowman without a real snow. We don't have winter in a tropical country so we may as well make one out of the blues! Here are the things we need for us to make a faux snow. Lol!
Materials Needed:
Phase I
2 cakes of pure white soap
Scraper
Baking Laddle
Salt
Water
Basin (small)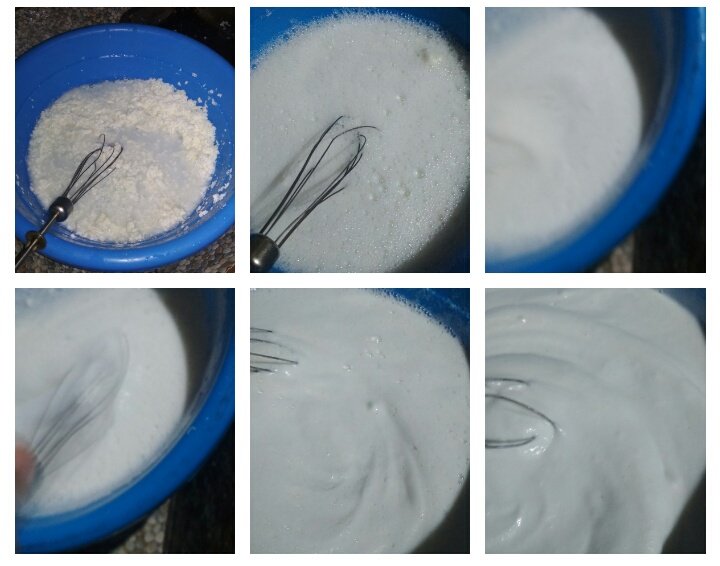 First, scrape the cake of pure white soap in a small basin. Once done, add some amount of water, mixing it gradually while blending in circling motion until it bubbles. As you go along, you will notice that the soap began to melt, thus forming a foamy effect. Continue until the small particles begins to melt, until it becomes creamy like an icing for your cake. Therefore, take the necessary precautions when you do this task. The kids will enjoy this kind of task because they're like playing only but don't forget to tell them that it cannot be taken as food like any sweet icing for cake toppings!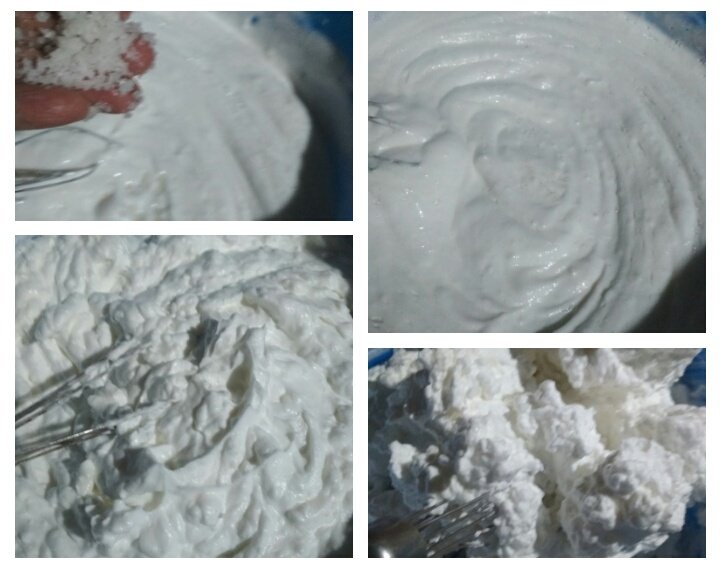 When the foamy effect is achieved, gradually sprinkle some amount of salt, mixing gradually. You will notice that the reaction of the salt will tend to make the foam rise until it develops into a faux snow!
Phase II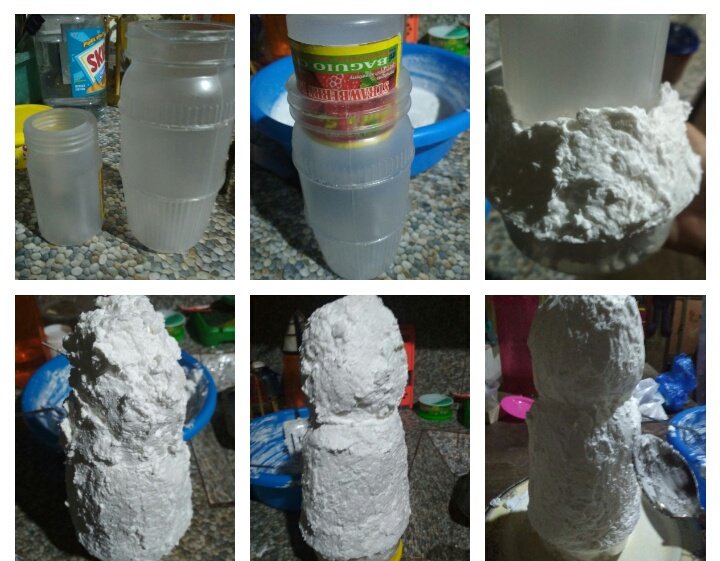 I looked for the empty plastic bottle of peanut butter and smaller empty plastic bottle of our strawberry jam. I inserted the smaller one into the neck of the bigger bottle. That will be for the head part. Then I got an empty tub to let the bottle stand. I inserted some Styrofoam in order to make it stable.
I used a spoon as my spatula, and gradually placing the foamy soap and forming it into a little snowman for about 12 inches tall.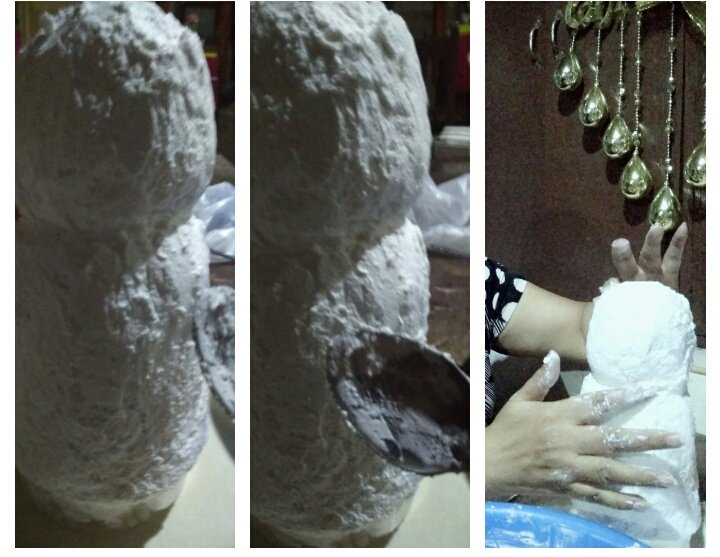 Once I have achieved the right form, I manually used my hand as if I am molding a clay. The kids will love doing this after accomplishing their respective modules! :)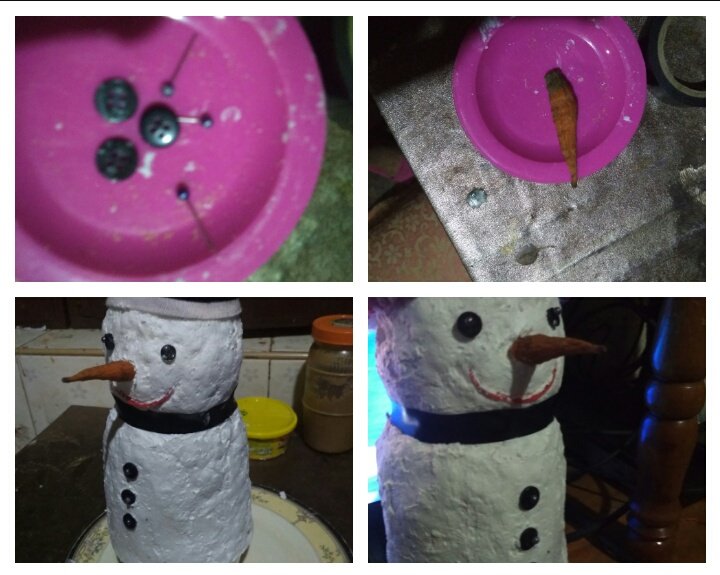 Then I dug into my button bottle again for the eyes and chest buttons. I guess the sharpener which I used for the Snowman Family is too heavy and it cannot be sewn too. I found a cute piece of carrot in my ref. Just what I needed. Now I remember Olaf of the "Frozen" anime movie! I used a black electrical tape for the necktie.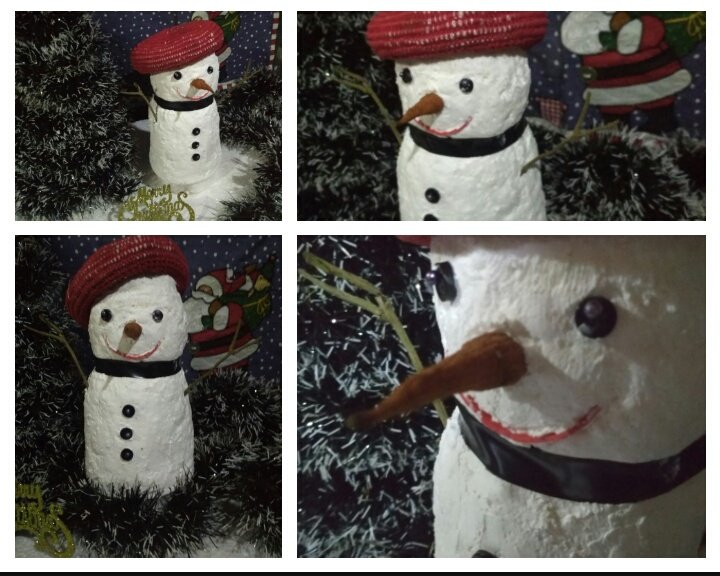 I used pins for the buttons to create the eyes and chest buttons, placed the carrot for the long protruding nose. Then I chipped the edge of bottle cover of Coca-Cola to make my snowman smile.
Since I could no longer wait in the morning to gather some twigs at the back, I went out to cut two roots of my Vanda Orchids for the hands
For finishing touches, I got our old Capiz Christmas tree and wrapped around a pine garland to blend with the background.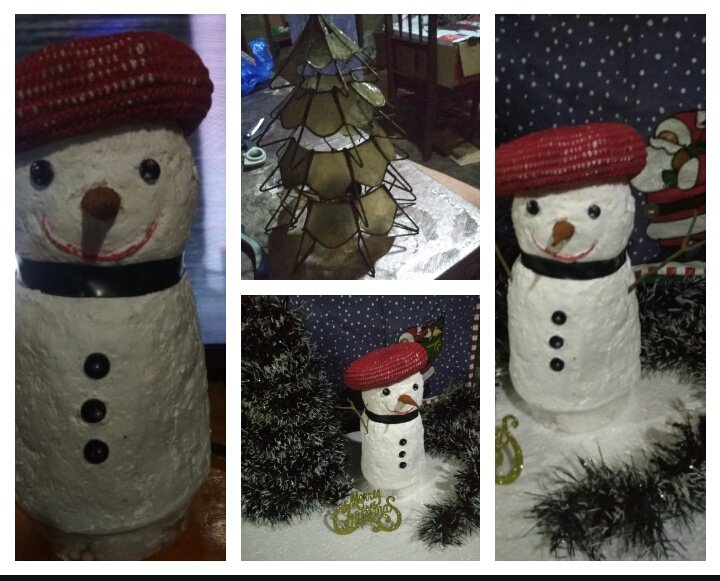 I used a styrofoam slab for the white ground and our Christmas table placemat with the image of Santa Claus on it. I 'borrowed' my crocheted thread holder to serve as the red beret of Mr. Snowman, with a "Merry Christmas" Greetings below.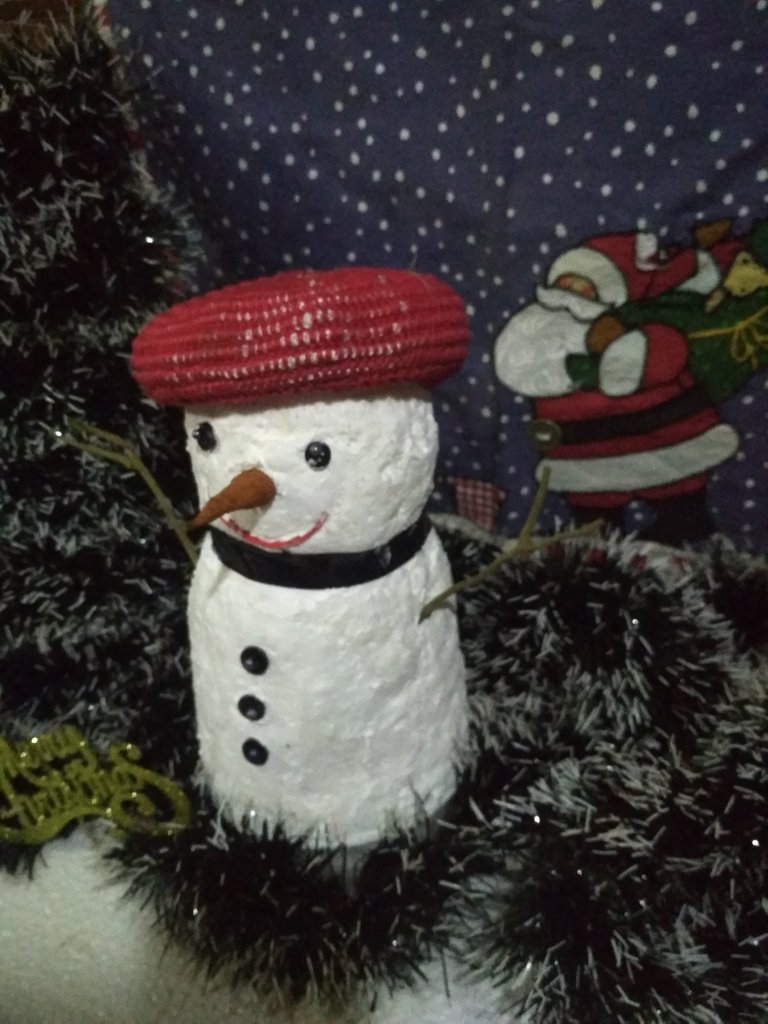 This is now my finished Faux Snowman, and patiently waiting for Santa Claus!
I hope you like it guys, and thanking you all for your support and @build-it community.
Keep safe everyone! Happy Holidays!!!
Till then,