Amigurumi #107: Louis Tomlinson / Walls

"But these high walls, they came up short"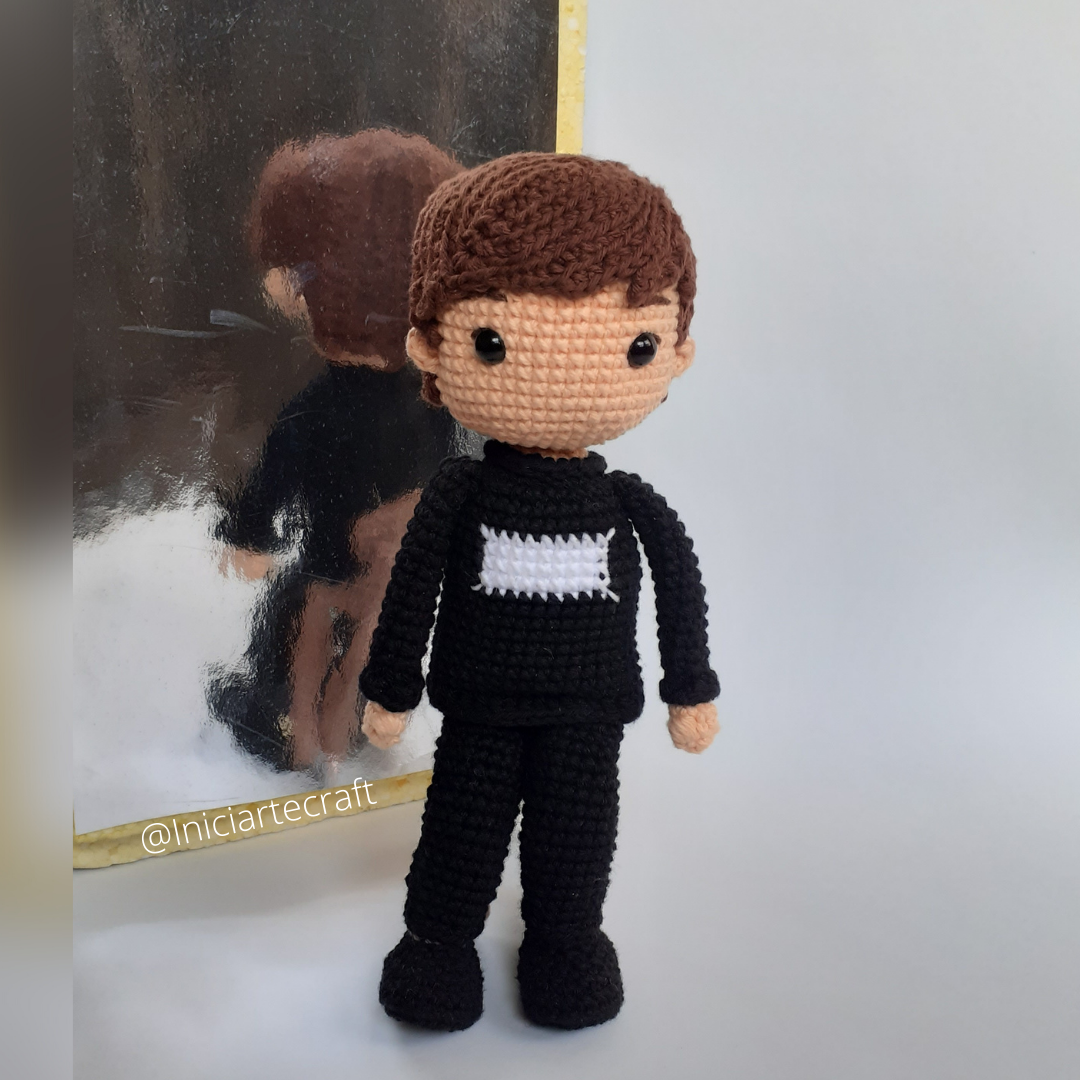 ¡Hola, espero la estén pasando bien!
Hi, I hope you are having a good time!
Hablar de Luis Tomlinson es hablar de alguien luchador y con una valentía enorme. Por los años 2010, participó en un concurso de canto "X Factor" donde si bien no ganaron, lograron formar una banda llamada "One direction", esto sucedió en Londres, Reino Unido. Sacaron varios discos hasta finales del 2015, donde anunciaron el descanso de la banda.
To talk about Louis Tomlinson is to talk about someone who is a fighter with enormous courage. In 2010, he participated in a singing contest "X Factor" where although they did not win, they managed to form a band called "One Direction", this happened in London, UK. They released several albums until the end of 2015, where they announced the break of the band.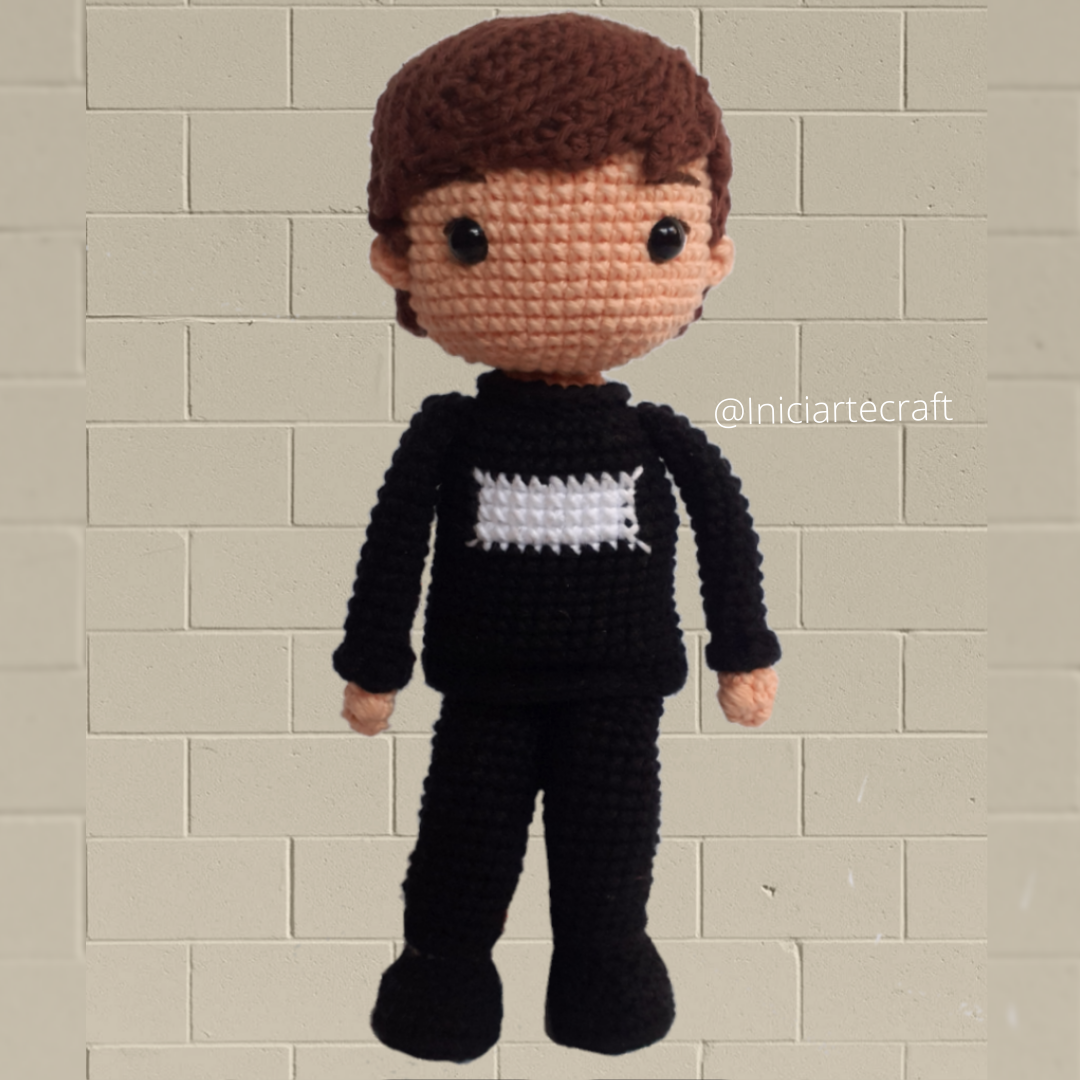 A todo esto, a finales del año pasado por cosas del azar escuché la música del ahora solista y compositor. En particular me agradan 2 canciones, este vestuario es del video clip "walls". En un principio quise tejerlo con el vestuario de la otra canción, solo que el video clip está grabado en tonos de grises (aun no tengo esos colores). En resumen, la canción Walls es mirada a nuestro interior. Y depende de nosotros encontrar la motivación y ver la manera de romper esos enormes muros o barreras que están allí y superarnos cada vez más.
By the way, at the end of last year by chance I heard the music of the now soloist and composer. I particularly like 2 songs, this wardrobe is from the video clip "walls". At first I wanted to weave it with the wardrobe of the other song, only that the video clip is recorded in shades of grey (I don't have those colours yet). In short, the song "Walls" is a look inside us. And it is up to us to find the motivation and see how we can break through those huge walls or barriers that are there and push ourselves further and further.
Materiales /materials:
Hilos de algodón (4 hebras) / Cotton thread (4 strands)
crochet 2 mm
tijera / scissor
napa siliconada / silicone coating
aguja lanera / wool needle
ojos de seguridad 8mm/ security eyes 8mm
hilo de bordar / embroidery thread
A tejer/ To weave: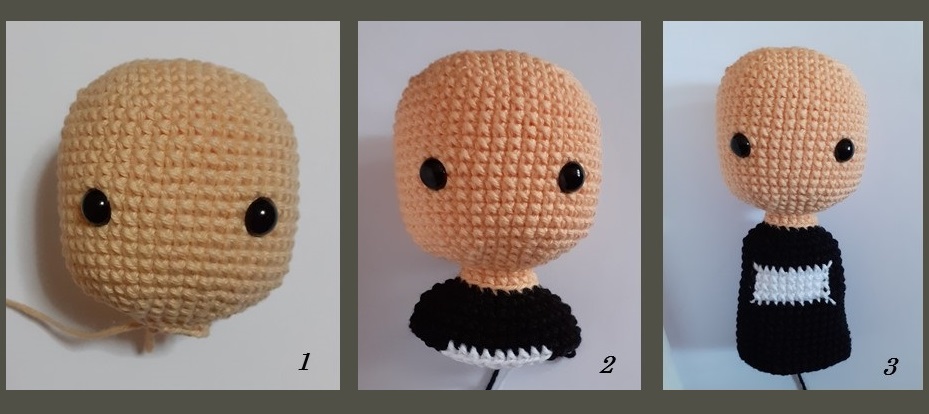 Tomando como referencia la imagen una escena del video clip "Walls". Se inició el tejido desde arriba hacia abajo, es decir por la cabeza, luego se colocó los ojos y se fue formando el cuerpo.
Taking a scene from the video clip "Walls" as a reference image. The weaving started from the top downwards, i.e. from the head, then the eyes were placed and the body was formed.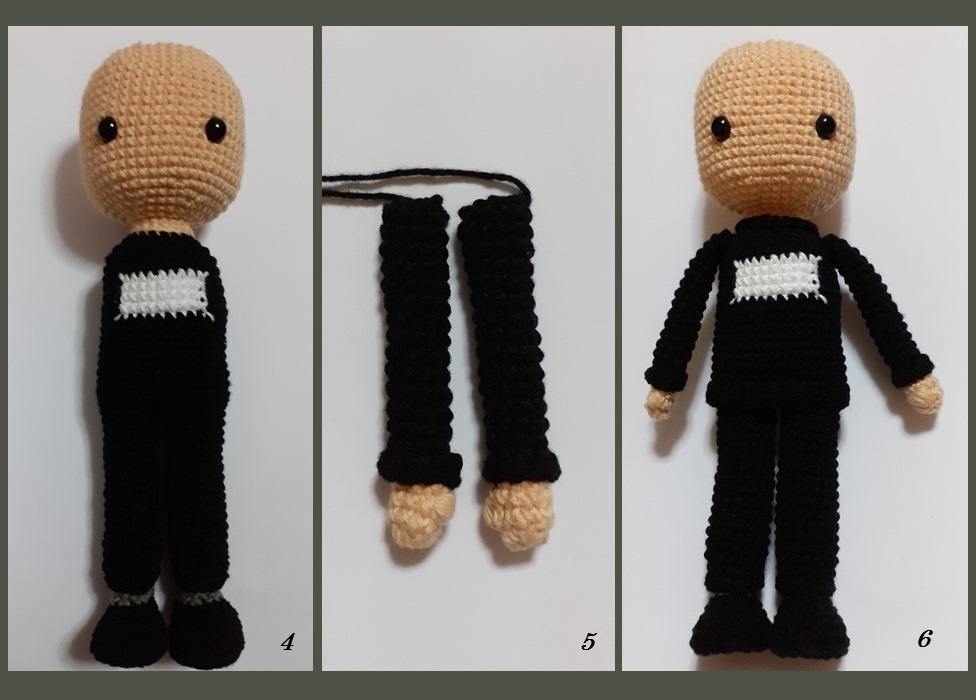 Continuamos tejiendo el cuerpo hasta llegar a la división de las piernas, donde se tejió por separado y se finalizó con los zapatos. A medida que se fue tejiendo también se fue rellenando con napa siliconada. Luego se tejieron ambos brazos y luego se unieron al cuerpo.*
We continued knitting the body until we reached the division of the legs, where it was knitted separately and finished with the shoes. As it was knitted, it was also filled with siliconed nappa. Then both arms were knitted and then joined to the body.

Para el cabello, se siguió detalladamente la forma y volumen de este. Se tejió por partes hasta cubrir toda la cabeza.
For the hair, the shape and volume of the hair was followed in detail. It was woven in parts until the whole head was covered.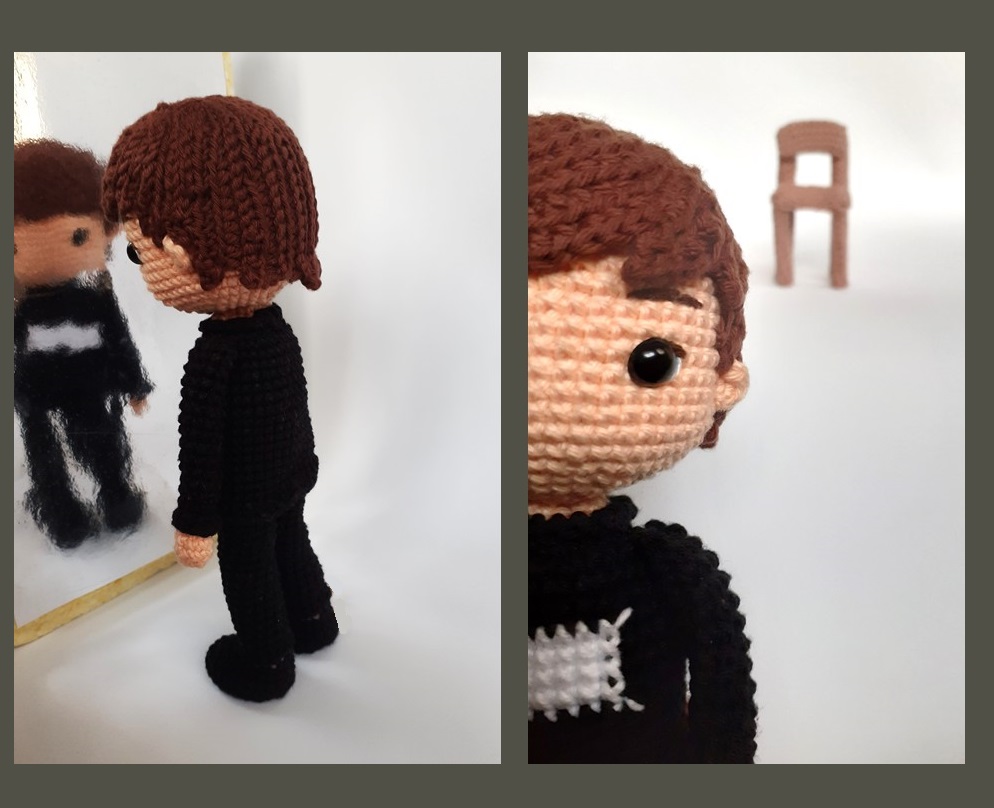 ¡Y eso es todo!,

¡…Hasta la próxima!
 Dato curioso: Es la primera vez que tejo de arriba hacia abajo, mas que nada porque no hay mucha variación de los colores / *This is the first time I have knitted from top to bottom, mainly because there is not much variation in the colours*.

---
►Encuéntranos en:
Instagram
Facebook
Creary
---
---