Trash Panda Chronicles
Look at what I found yesterday evening on a walk...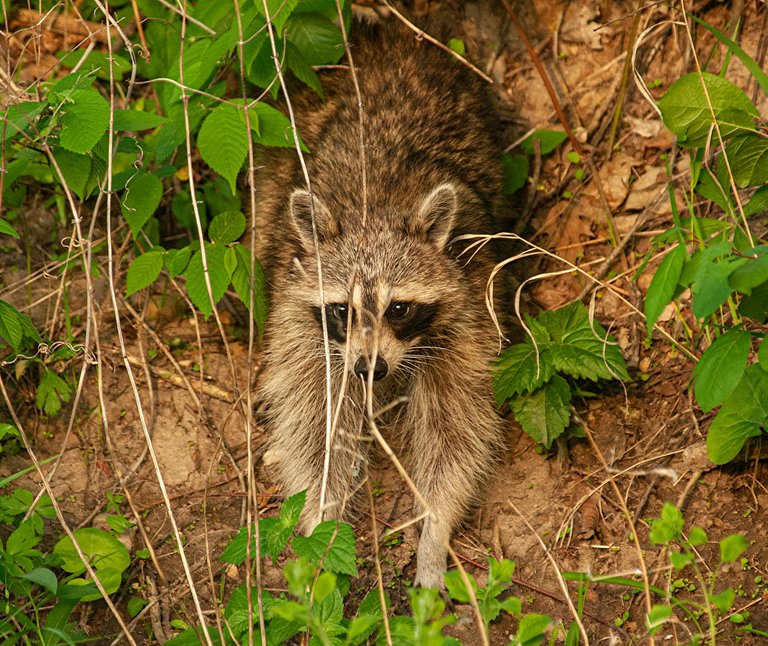 As I was walking I heard a rustle in the weeds along the embankment across the road. At first I though someone's dog had gotten loose then I saw those bandit eyes.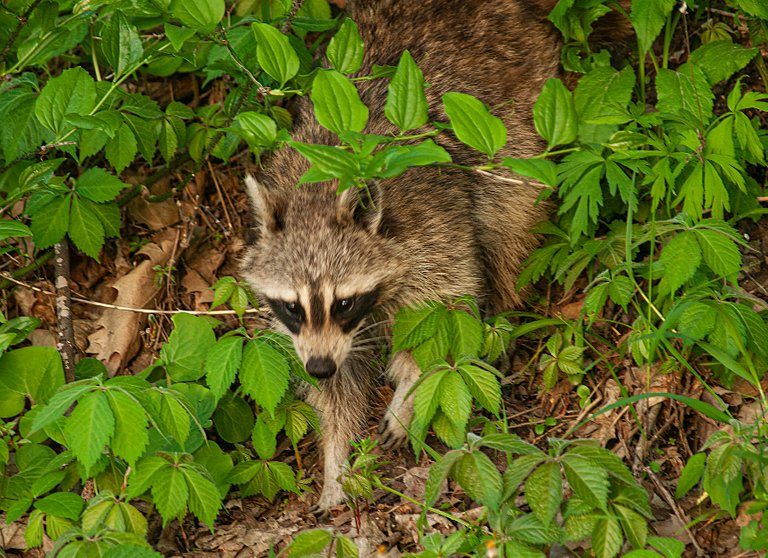 Oddly enough it didn't run away and kept advancing right at me.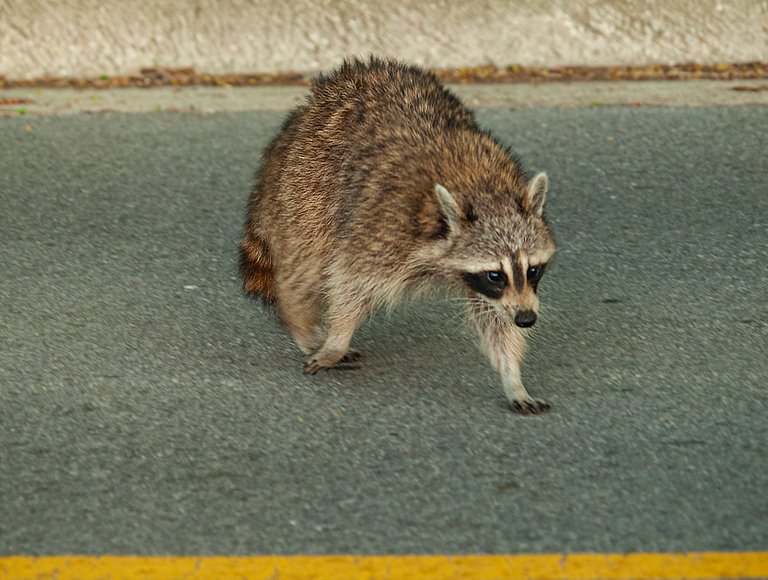 It even crossed a little road to get to my side while seaming unamused of my presence there.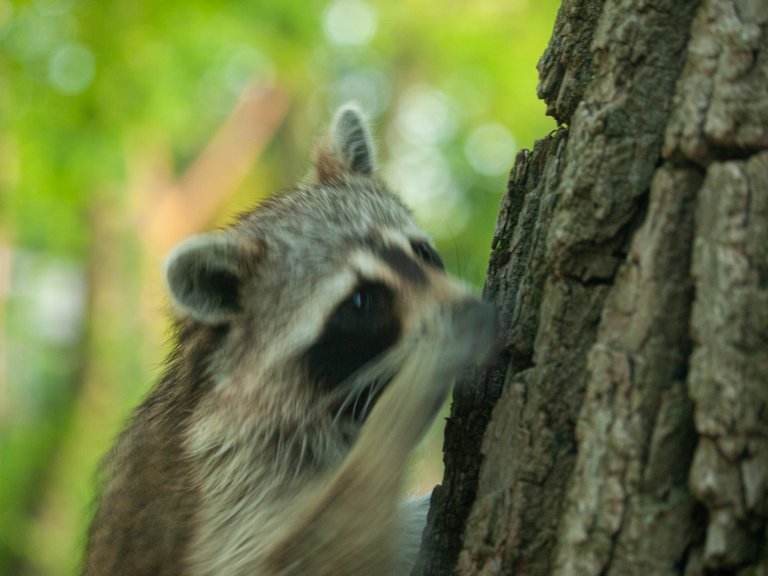 Now its right on the tree next to me at eye level. Its still a bit too early for rabies so I wasn't worried about being gored by a vicious trash panda.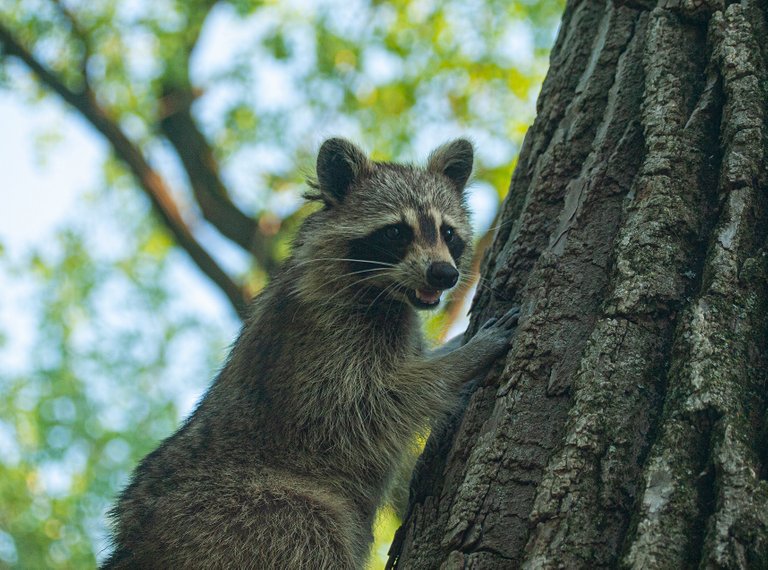 Finally just above my head it stopped to look at me and do a little hiss growl in my direction.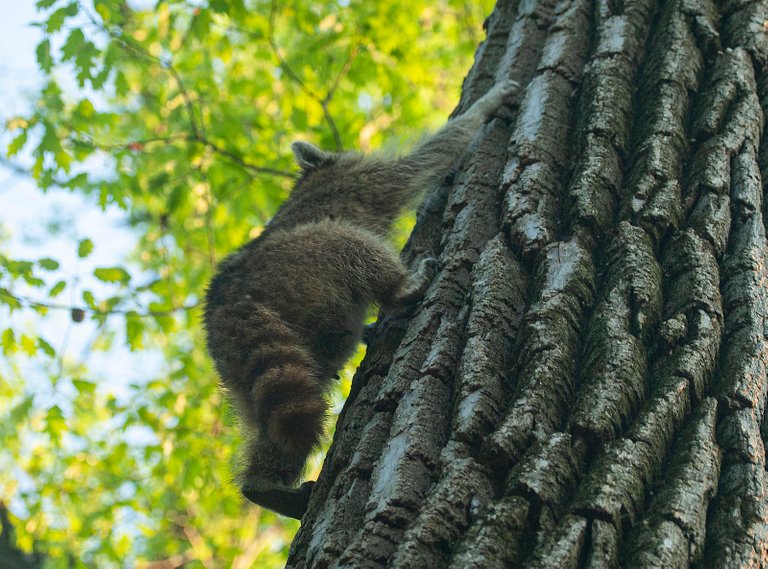 Up the tree she went... I can now see some mammary glands showing. It must be a mother racoon.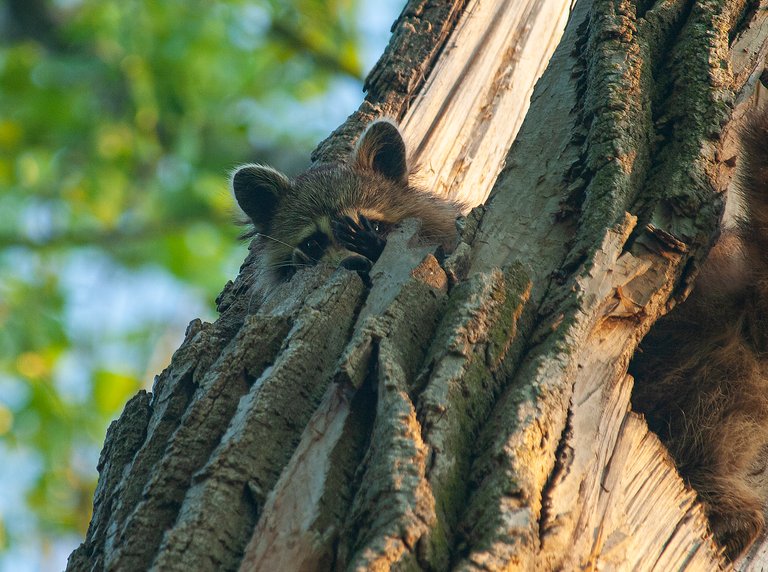 Now I can see that this tree is cracked at the top with a hollow. I even see a little foot and hear some purring up there. Mom must have something in her mouth.

Looks like the babies are just old enough to be relocated out of the nest.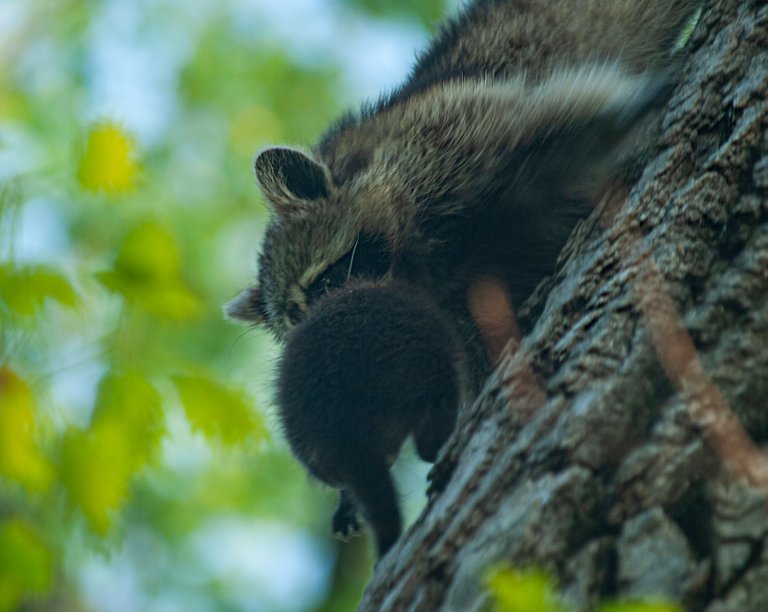 The little guy was chortling all the way down the tree as the mom was intent on moving him somewhere.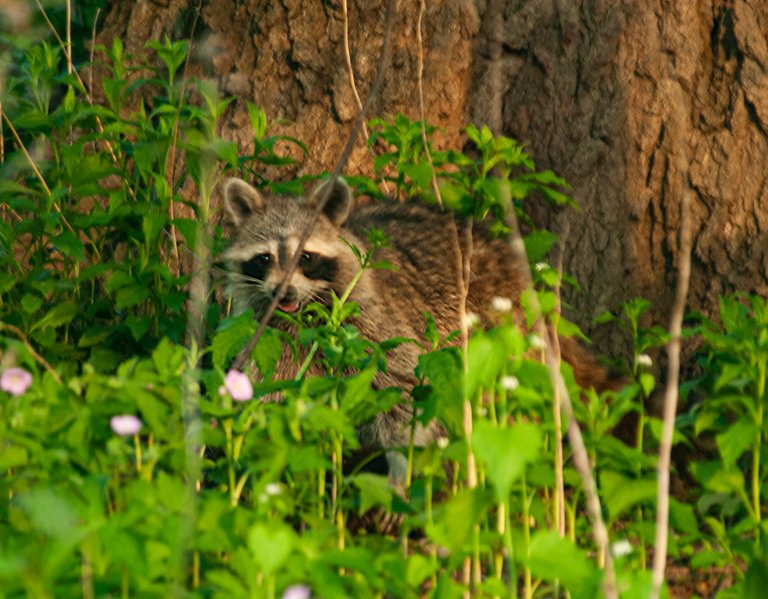 Whew what a lot of work. She ran across the road with the last of her babies and placed them at the base of the tree. I think she had around three of them there. Now she will begin the process of training them how to dumpster dive around the houses and avoid getting hit by cars hopefully. It's a quiet neighborhood with slow drivers and deluxe chefs so they should be fine with their dumpster raiding lifestyle. I wish I was fast enough to get video of this but I accidently double tapped the record button on my phone and only got one second of this encounter. Fortunately I also took lots of photos with my zoom lens so it wasn't a fully wasted encounter.
That's all for now, thanks for looking :-)
---
---