This is an unusual topic for me as I'm not the type to preach about these things but this is an exception. In case you are surprised or shocked, yes, I'm an addict and not afraid to admit it.
The reason I'm writing this article is that it's been two years since I stopped drinking coffee. There's still a few days to go but I feel like writing this post today. 2018-09-06, this is the date of my post in which I announced that I quit drinking coffee. It was a huge deal for me, a milestone in my life.
At that time no one believed I can do it. No one said anything to me as they didn't want to discourage me but they all thought this is just another attempt ant I'll be back to my old habits in no time.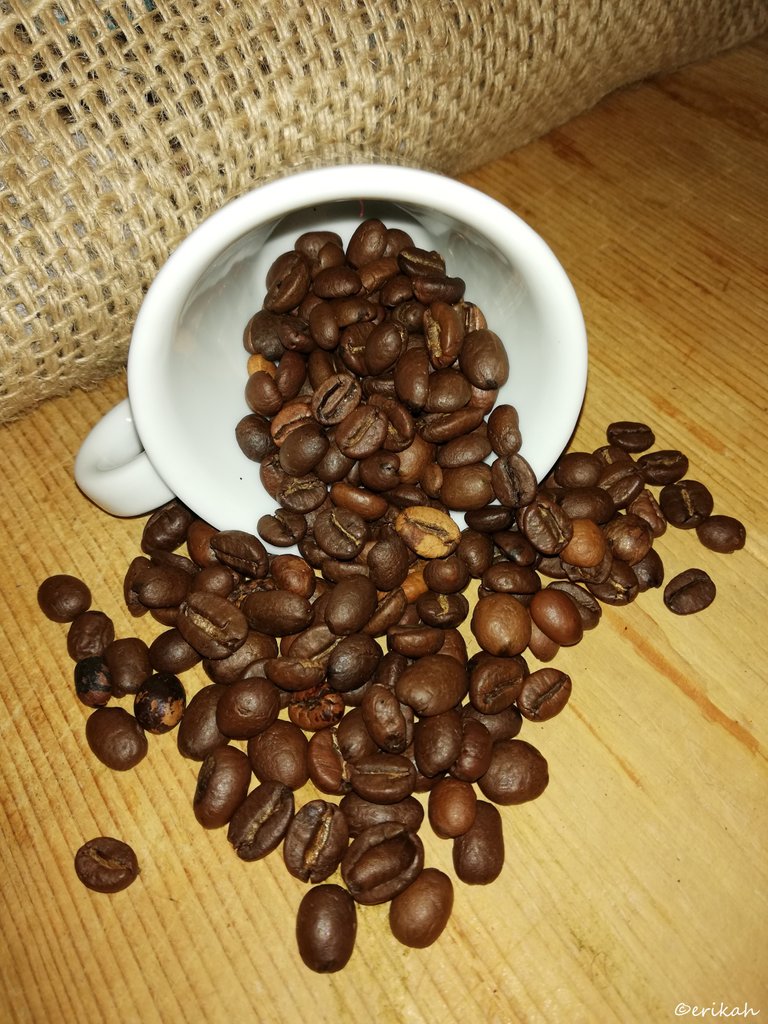 My Story
I started drinking coffee at the age of 18. At the beginning it was only one per day, mostly soluble coffee, then came the real coffee. Later my GP recommended me to drink up to 2 coffees a day as I had low blood pressure. It wasn't a problem for me as I loved coffee by then, started each day with coffee. Then things got out of control and I was drinking coffee all day, from morning till late night. At that point I had to realize this can't go on forever, something needs to change. It wasn't easy, but I had to make a decision and finally decided to quit drinking coffee.
Understanding What Coffee Means To Me
Before I made the big step, I started thinking about what coffee means to me as I needed to understand what's my relationship with that devilish black liquid, why is it holding me hostage. The truth is never easy to handle but I had to realize I'm treating everything with coffee.
I drink coffee in the morning to give me a boost.
I drink coffee at noon so I can stay awake and bee sharp.
I drink coffee when I'm tired to give me a boost and energy.
I drink coffee when I have a headache as it helps.
I drink coffee if I go out as i need to drink something, right?
I drink coffee .... all the time, from morning till late night.
I had to realize I was treating everything with coffee. Pain, fatigue, everything, till one day when no matter how much coffee I drank, had no effect on me. This is a dangerous point as this is when people look for a better substitute and that may not be so light as coffee. I didn't want that. I didn't want to swap one addiction to another. I wanted my freedom back!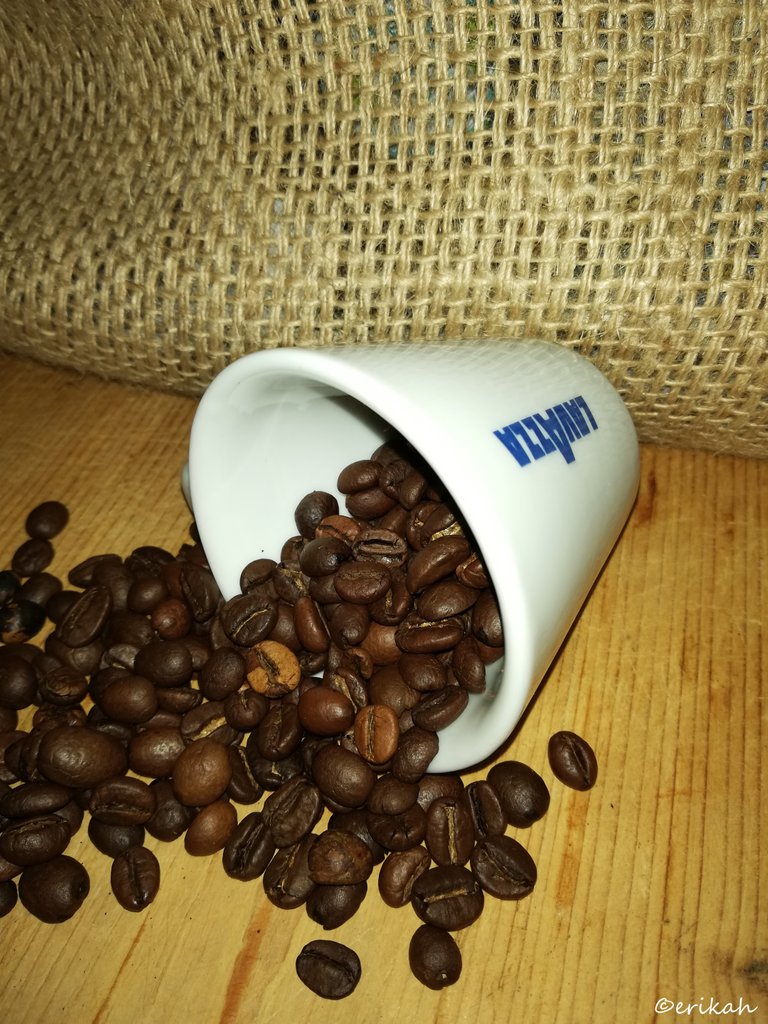 What's Happened After
Quitting an addiction is never easy, I knew there would be serious side effects, so I picked Saturday for the first day, so I can be home and deal with what was there to come, all the withdrawal symptoms.
September 7
The first day was the hardest. Starting your morning without coffee was unimaginable for me. I woke up, had a glass of water and tried not to think about coffee, which was practically impossible.
At 8 am the well known headache started to torture me. I knew this was coming but tried to fight it without painkillers. At 9.30 all my strength was gone, I was feeling weak and this was the case pretty much all day. I was having difficulties to concentrate and had to pay more attention to anything I was doing.
What I missed the most is drinking, sipping something. Green tea with fresh lemon juice looked like a great compromise, but not because its caffeine content, but because it has many health benefits. One cup of coffee can contain 100-150mg of caffeine but this is relative, it depends on what type of coffee we are talking about. One cup of green tea contains only about 26mg of caffeine.
The rest of the day was tough. I was yawning all day, had no strength at all and the headache was coming and going pretty much all day. source
This is a quote from my post that I made back then. I'm actually glad I did that post, now I can read it and relive those hours/days.
To cut a long story short, the next day my strength came back and the third day the headache was gone. I'm not going to lie, it wasn't easy, it was a constant struggle with myself, a struggle with the pain, the headache, the fatigue, but I did it in the end.
I knew from the beginning that my biggest problem won't be not drinking coffee but how to deal with the things I used caffeine to treat with. How to deal with low blood pressure, headaches due to low blood pressure, difficulty to concentrate, fatigue and so on. People were recommending me decaffeinated coffee but I didn't want that as it's still coffee and would have been another addiction.
One thing I knew would help was drinking more water. That helps with low blood pressure and also helps your metabolism. The other substitute was tea. I made a compromise and allowed myself one black tea at noon. This helps a lot, I can't deny that but nothing happens if I can't get my black tea. No headaches, no fatigue, which is excellent.
Occasionally I'm having problems due to low blood pressure but nothing serious. In those cases, if I see no other choice I have an energy drink, or half as half is enough to feel better. Over the years I had four or five in total, so no worries, I'm not going to become addicted to it.
What I Have Learned From This
Even though for some this looks like nothing, for me it's quite a lot. It has been an eye opening experience and have learned a lot about myself and addiction. I have learned that you need to treat the cause first, in order to be able to get rid of the addiction.
I was firmly convinced I could not live a day without coffee as of my low blood pressure. Now I drink a herbal tea in the morning which has no caffeine and I'm totally fine. It's funny when this topic comes up and people tell me they need coffee as they have low blood pressure. This is when I'm just smiling nicely and not saying anything, but thinking if I can live without it, so can you.
Another thing I've learned is to pay more attention to food as that's another dangerous category. You can get addicted to sweets, or certain type of food and exaggerating is never good. I can recognize the sighs of addiction and can stop it before becoming a problem.
I'm still an addict, I consider myself an addict as one coffee would be enough to fall back to my old habits, even though I don't feel the urge to drink it, no matter what's the situation. Sometimes feeling the smell makes me uncomfortable, as I don't like it anymore, which is good. Nevertheless, I have great respect for this black devil, I'm always checking out the shelves if I come across it, but that's all. It's nice to look at the packages and think of how good it was once but I like my freedom better, I don't want to be a hostage again. Never!