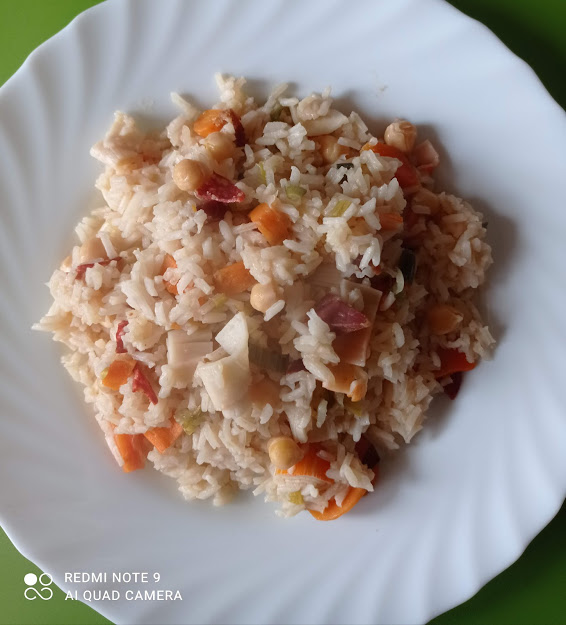 Arror "Adetodo"
Este platillo fue bautizado en casa con Arroz Adetodo, porque para cocinarlo yo utilizaba todo lo que tenía disponible en la nevera, por lo tanto nunca queda igual pero sigo siempre el mismo principio para su preparación. De más está decir que es un plato excelente para utilizar las sobritas que van quedando. Puede resultar vegetariano o contener carne.
Ingredientes:
El de hoy tiene garbanzos, trocitos de jamón serrano, un par de lonjas de chorizo, zanahoria también picada en trocitos, tiras de cangrejo, tallitos de apio españa, cebollín, ajo y cebolla. Y por supuesto arroz, jeje.
This dish was baptized at home with Adetodo Rice, because to cook it I used everything that was available in the fridge, therefore it is never the same but I always follow the same principle for its preparation. Needless to say, it is an excellent dish to use the remaining leftovers. It can be vegetarian or contain meat. Ingredients: Today's has chickpeas, pieces of serrano ham, a couple of slices of chorizo, carrot also chopped into small pieces, strips of crab, stalks of Spanish celery, chives, garlic and onion. And of course rice, hehe.
Preparación:
|Preparation: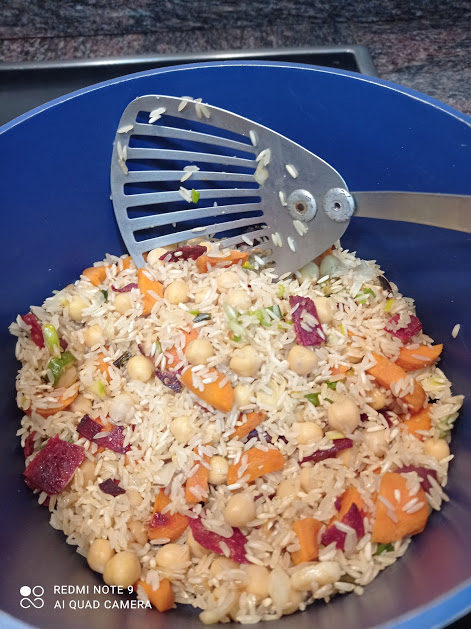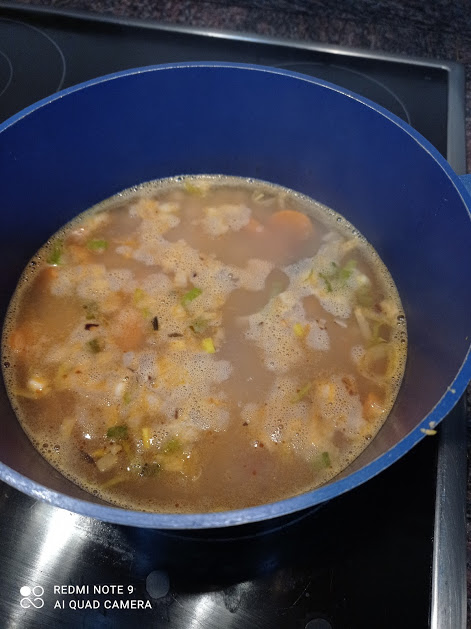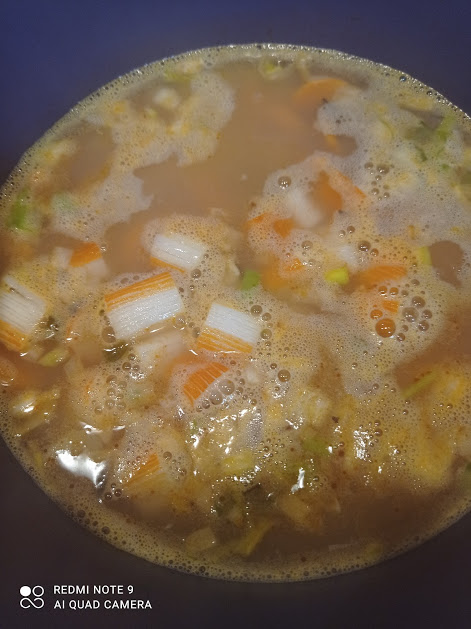 Primero piqué y sofreí, luego agregué el arroz, salpimenté. Removí bien y agregué el agua. Cuando comenzó a hervir agregué el cangrejo y cuando se cocinó el arroz, ¡listo para comer!
First I chopped and sautéed, then I added the rice, seasoned. I stirred well and added the water. When it started to boil I added the crab and when the rice was cooked, ready to eat!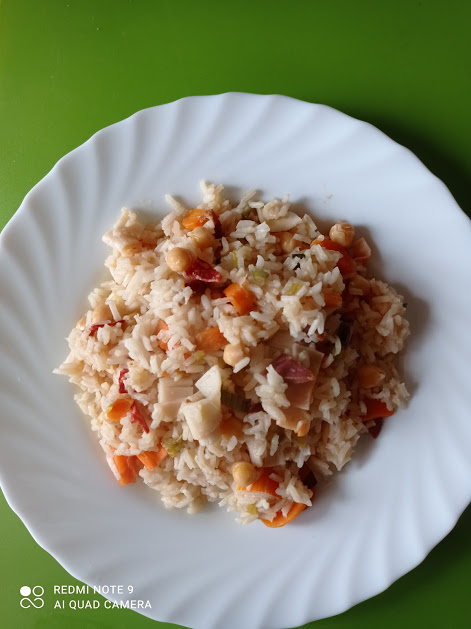 ¡Realice la versión que le aconsejen su nevera y su creatividad!

|Make the version that your fridge and your creativity advise!




♠Para el texto en inglés, utilicé el Traductor de Google.
♥Mi amiga @sacra97 sigue la iniciativa Daily&Fresh de @gamer00, yo los sigo a ambos.
♥Las fotografías y los separadores de párrafos son de mi propiedad, puedo utilizarlos en otras publicaciones.
♥Publicación original de 
@mllg
♠ For the English text, I used Google Translate.
♥ My friend @ sacra97 follows @ gamer00's Daily & Fresh, I follow both of them
♥The photograph and the paragraph separators are my property. Y could use them in other posts
♥ Original post by @mllg

GRACIAS POR LEER Y VALORAR MI PUBLICACIÓN
THANK YOU FOR READING AND VALUE MY POST