Hey Hivers!
I said to myself that I didn't wanted to create a post today, since it was almost the same like I also make. But I then added in the wrap and thought fuck it :D
P.s This is the second part of my dinner, I had some leftovers I ate from yesterday :D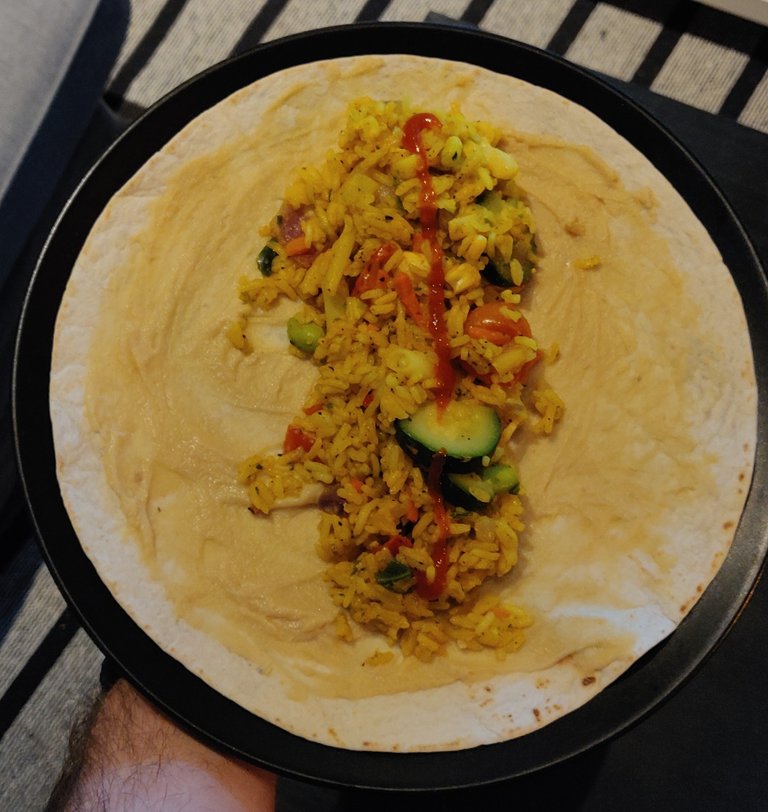 Here's what I use:
100g of Rice
1 Wrap
300g of Greens
60g of Hummus
Spices:
Onion Powder
Pepper
Salt (Himalayan salt)
Chili Sauce

Instructions & Cooking Times:
Cook ze Rice. Fry ze Rice. Mix ze Greens with Ze Rice. Warm ze Wrap. Plate. Eat.


All the designs are from @foodiesunite