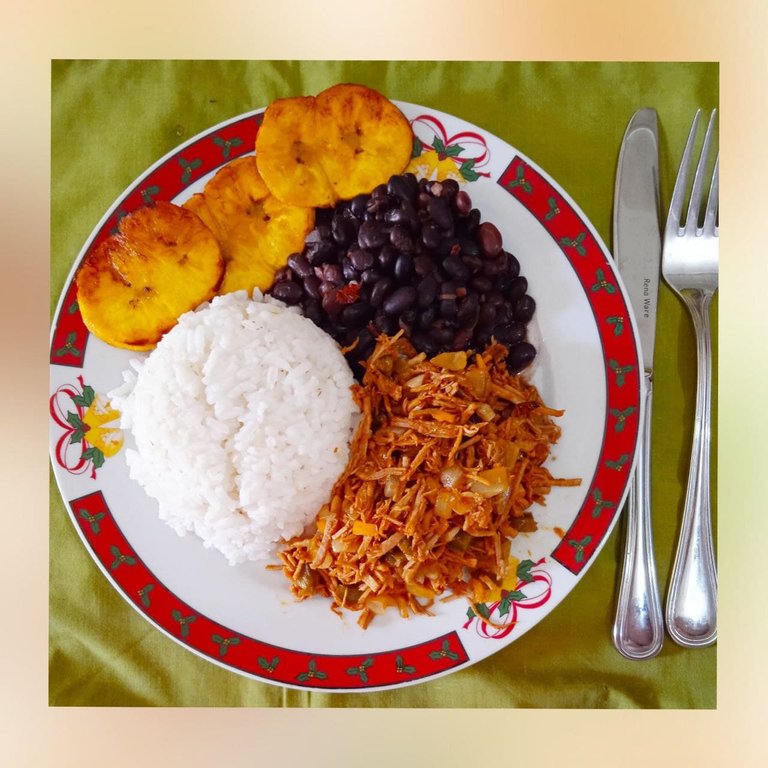 This is my special entry for Expresate with the 5 for 4 program of @laloretoyya, @gorayii, @josecarrerag, @jauregui98 and @roadstories. Today, we'll gather around a food table, I'm sure all the publications we'll share will make us salivate at how provocative and appetizing they can be.
For this gastronomic meeting, I will share our traditional Venezuelan dish: the pabellón criollo.
I tell you that from this dish I only make the rice, the slices and the meat because the caraotas are made by one of my sisters, they are the best I have ever eaten in my life. So, every time I can, I buy a kilo of beans, I take them to her to prepare them and at home I do the rest.
The photos I share with you are of the preparation of the meat lard, portion for two people.
Esta es mi entrada especial para Exprésate con los 5 para las 4 el programa de @laloretoyya, @gorayii, @josecarrerag, @jauregui98 y @roadstories. Hoy, nos reuniremos en torno a una mesa de comida, segura estoy que todas las publicaciones que compartiremos nos harán salivar de lo provocativas y apetitosas que pueden ser.
Para este encuentro gastronómico, compartiré nuestro plato tradicional venezolano: el pabellón criollo.
Les cuento que de este plato solamente hago el arroz, las tajadas y la carne porque las caraotas me las hace una de mis hermanas, son las mejores que he comido en mi vida. Así pues, cada vez que puedo compro un kilo de caraotas, se las llevo a ella para que me las prepare y en casa yo hago lo demás.
Las fotos que les comparto son de la preparación de la carne mechada, porción para dos personas.


Ingredients
1/2 kilo of meat to be larded
Onions
Sweet peppers
Paprika
Garlic
Color (bean)
Ingredientes
1/2 kilo de carne para mechar
Cebollas
Ajíes dulces
Pimentón
Ajo
Color (onoto)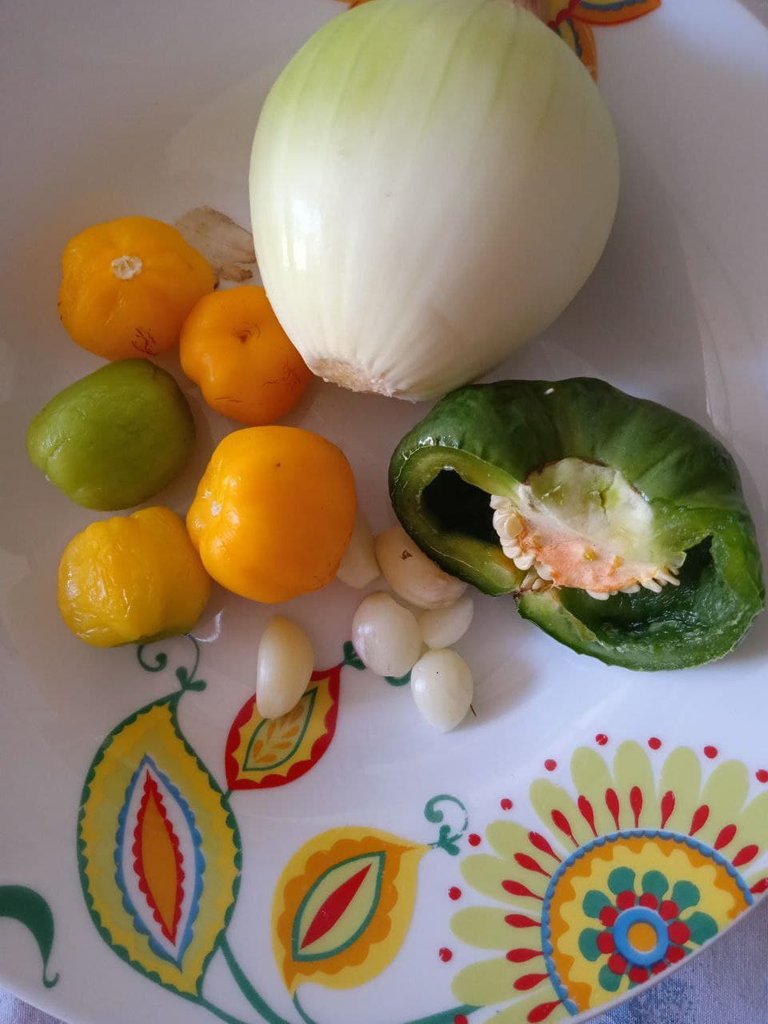 I take everything to the picatodo to leave these vegetables as fine as possible, while the meat is boiled in enough water and a touch of salt
Llevo todo al picatodo para dejar estos vegetales lo más finos posible, mientras se sancocha la carne en suficiente agua y un toque de sal.
.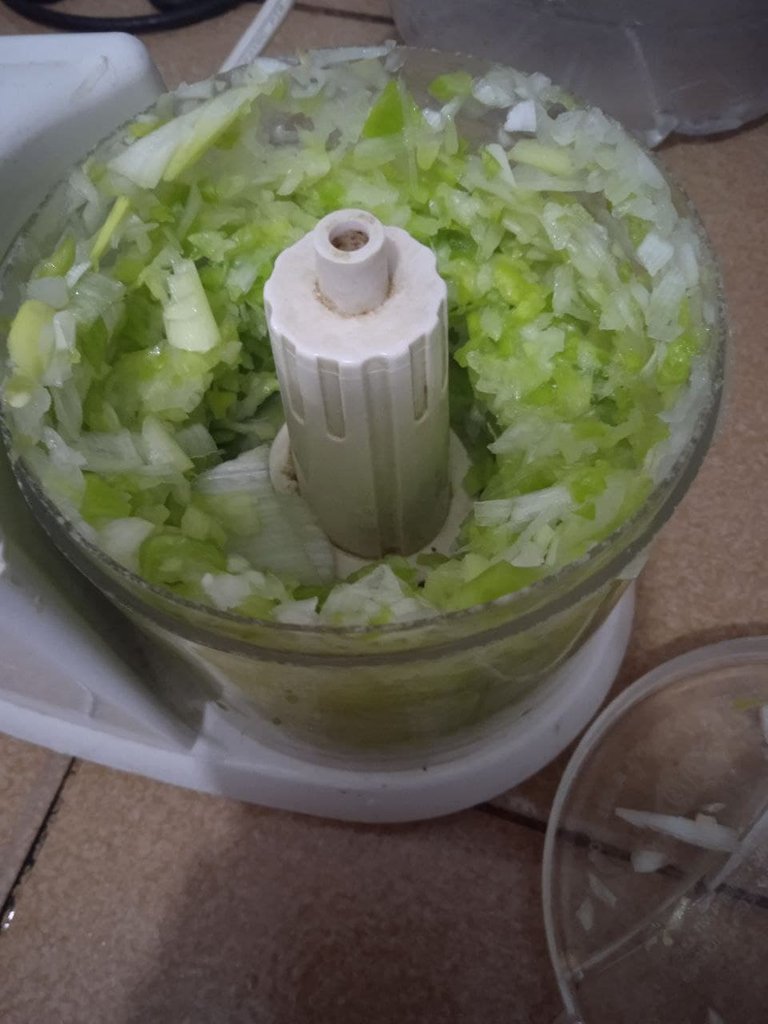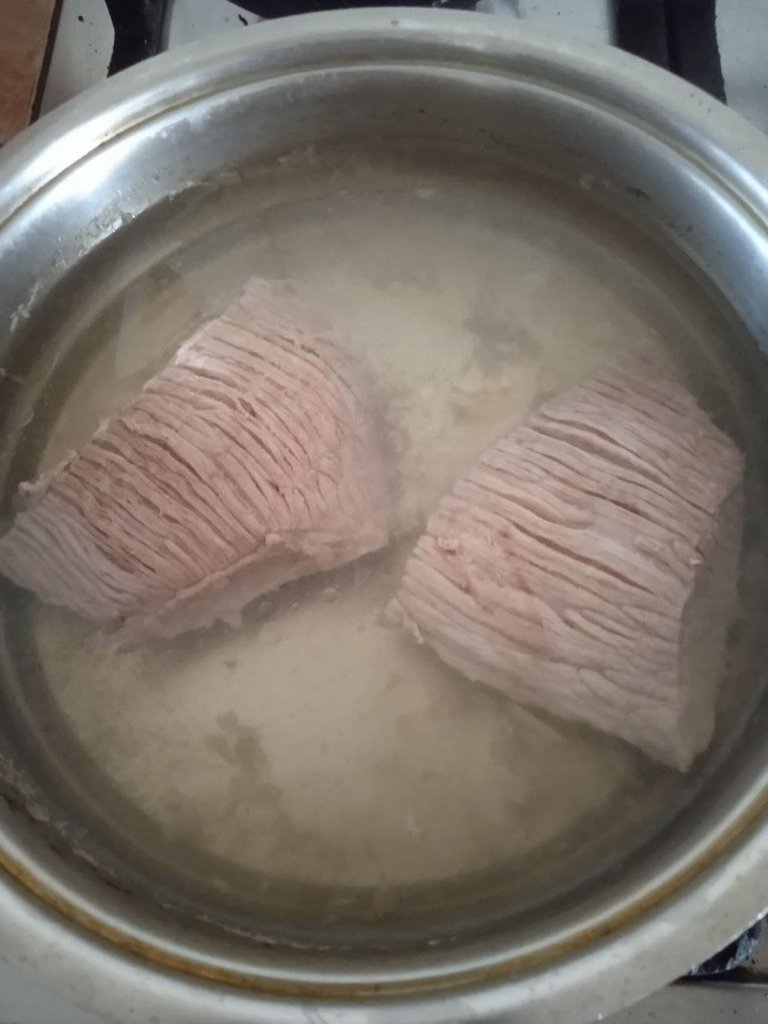 The next step is to let the meat rest to lard it without burning our fingers; meanwhile we make the rice, we fry the slices. In my case, I defrosted the caraotas and reheated them, for me they are more tasty when I eat them reheated.
El siguiente paso es dejar reposar la carne para mecharla sin que nos quememos los dedos; mientras tanto hacemos el arroz, freímos las tajadas. En mi caso, descongelé las caraotas y las recalenté, para mí son más sabrosas cuando me las como recalentadas.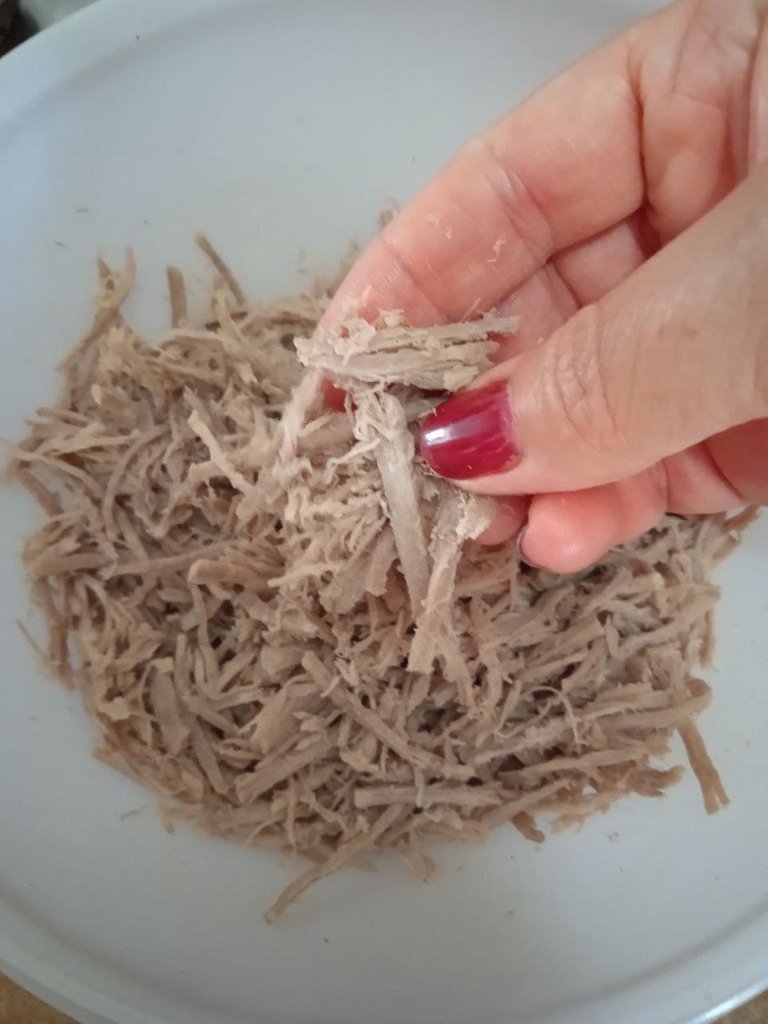 After larding the whole portion of meat, we fry the stew with a little oil and color, when the onion turns golden, we incorporate the meat little by little. We cover a few minutes and it is ready to be tasted.
Después de mechar toda la porción de carne, sofreímos el guiso con un poco de aceite y color, cuando se torne doradita la cebolla, vamos incorporando la carne poco a poco. Tapamos unos minutos y ya está lista para degustar.

I share my pabellón criollo dish. A true taste for the palate. After so much Christmas food, I needed to eat this delicacy to open the first days of January.
Comparto mi plato de pabellón criollo. Un verdadero gusto para el paladar. Después de tanta comida navideña, necesitaba comer esta delicia para abrir con broche de oro los primeros días de enero.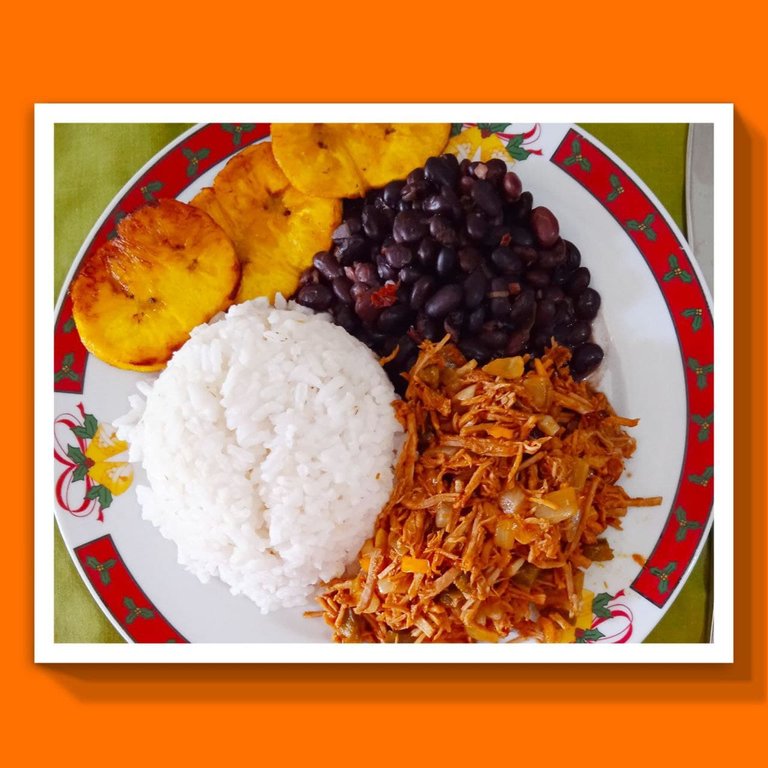 Todo el contenido de esta publicación es contenido original y trabajo creativo personal. Las fotos son de mi propiedad. Los separadores y banners son mis diseños en diferentes aplicaciones.