¿Cómo identificar los factores estresantes en tu vida?
(English version Below)
Hoy me uno al mes de la salud mental y quiero hacerles un aporte relacionado al manejo del estrés, tema muy relacionado a nuestro bienestar mental.
Si quieres conocer la iniciativa de la Comunidad de Natural Medicine conjuntamente con HiveBuzz, accede a los enlaces.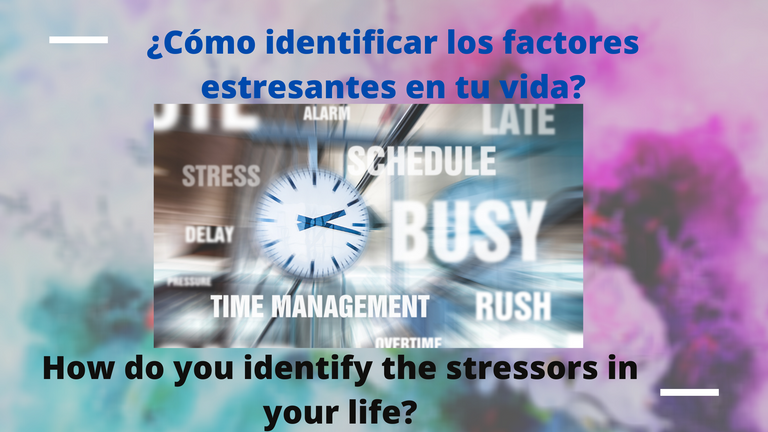 Muchos nos acostumbramos a vivir bajo presión, yo particularmente estuve los primeros 12 años de mi carrera absorbida por el estrés y la presión laboral, trabajando 6 días a la semana, más de 10 horas diarias sin parar, sometí mi cuerpo a mucha tensión física y también mental, producto de ello sufrí episodios de bruxismo, una rectificación cervical y algunas otras patologías, la mayoría de ellas superadas afortunadamente.
Creo que de cierta forma confundí mi nivel de productividad con la capacidad que demostré de manejar bien la presión de trabajo, a veces nos pasa, creemos que respondemos mejor ante situaciones de estrés o que ello nos da la fuerza necesaria para alcanzar más cosas o ir más rápido y en muchos casos no nos percatamos de lo que eso representa para nuestra salud.
Sin embargo, tal y como pude experimentarlo en carne propia, demasiada presión puede causar síntomas físicos y emocionales que pueden terminar sometiéndonos a un estado de estrés o angustia que puede afectar nuestra salud seriamente, especialmente la salud mental.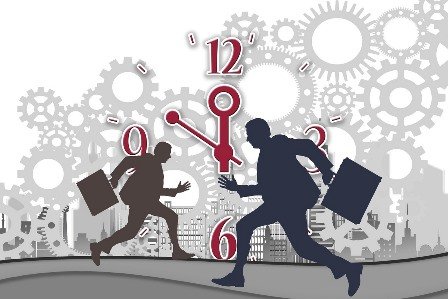 Fuente: Pixabay
No pretendo entrar en profundidades en torno a lo qué es o representa el estrés o estados de ansiedad, no soy especialista certificada en el tema, pero sé que tienen ciertas características particulares que nos desequilibran internamente en mayor o menor grado. Por ello, la idea de este post es hablar de sus efectos, cómo identificar esos factores o elementos que nos producen malestar y en un próximo post les iré compartiendo algunas estrategias que me han servido para combatir a esos enemigos de la salud y el bienestar.
---
El estrés es un término empleado para describir un estado de presión que supera nuestra capacidad de aguante físico, mental y emocional. Podemos estar expuestos a una presión positiva que nos puede estimular a responder de mejor forma a las demandas del entorno, pero siempre debemos cuidar que esto no implique sobrepasar nuestra capacidad de "resistencia"; cuando ese nivel de presión nos lleva al límite y nos hace sentir mal es lo que conocemos como estrés.
---
El estrés no solo produce efectos a nivel físico, como tensión muscular, taquicardia, falta de energía, insomnio, malestar estomacal, entre otros; sino que también nos lleva a experimentar desequilibrios emocionales como ansiedad, desesperación, tristeza, emociones extremas como la ira, etc.; así como desajustes mentales, que nos llevan a tener cambios de comportamiento como agresividad y mucho más.
El estrés también puede llevarnos a desligarnos de la realidad y generar un montón de escenarios negativos en nuestra mente sobre cosas que nos generan miedo.
Hay personas que tienen una capacidad de soportar mayores niveles de presión que otras, eso depende de las características propias de cada quien, e incluso de las circunstancias del momento. Por ello es importante que conozcamos nuestro nivel óptimo de presión para mantener un balance adecuado en nuestro organismo.

Identifica los desencadenantes del estrés en tu vida.
El primer paso es reconocer cuáles son esos elementos o factores que detonan en nosotros una respuesta de estrés, esas situaciones que nos tensan o incomodan. Es posible que algunas sean fáciles de identificar, pero tal vez otras no sea tan sencillo porque nos hemos acostumbrado a lidiar con ellas o ni siquiera las reconocemos conscientemente como un factor estresante.
Para ello, te recomiendo tomar nota diariamente cuando observes que se presente una situación estresante o un estado de angustia en tu vida, presta especial atención a las reacciones físicas (tensión en los hombros, mandíbula, dolor de estómago, etc) y las variaciones emocionales.
Es especialmente importante que una vez que identifiques la situación con todos sus elementos, puedas construir una "acción correctiva" partiendo de las siguientes preguntas:
✔️ ¿Qué me generó esta situación de estrés?
✔️ ¿Cuál fue mi respuesta?
✔️ ¿Percibí alguna reacción física en mi cuerpo?
✔️ ¿Mi respuesta a este evento o situación fue la más apropiada?
✔️ ¿Cómo pude haberlo hecho de una forma más positiva o constructiva?
Puedes hacer un cuadro que te permita recoger toda la información (como el que te muestro en la siguiente imagen), identificando claramente los factores desencadenantes de estrés y las acciones correctivas que creas te pueden servir para manejarlo.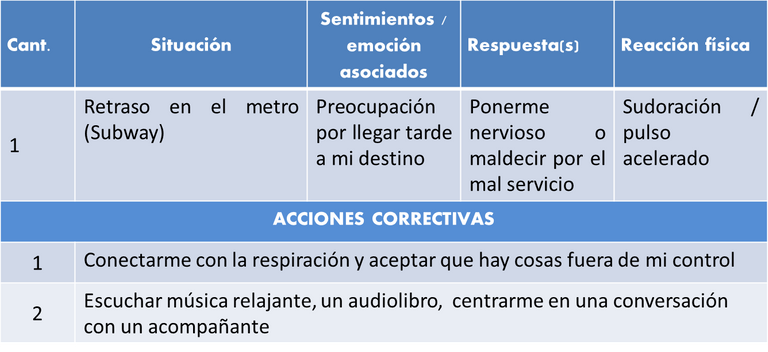 En este ejercicio de auto-observación puedes incluso incorporar otra columna o anotación para destacar el área de vida que se trate. Ejemplo: salud, relaciones, etc. Como ves en la imagen, usé una situación a la que todos podemos estar expuestos: retraso en el transporte público, también pudiera ser quedarse atrapado en el tráfico, y aunque no le demos mayor importancia porque no nos parezca tan relevante en nuestras vidas puede realmente ocasionarnos un daño sin que nos demos cuenta.
Te doy otro ejemplo: ¿Ver noticias negativas será un factor de estrés para ti? ¿Leer todos los días noticias sobre la cantidad de personas afectadas por el Covid y el número de personas fallecidas a causa del virus te produce algún malestar o puedes lidiar con eso?

La importancia de la relajación
Incorporar técnicas de relajación en nuestras vidas, contribuye a aligerar el peso de nuestras cargas diarias y nos da la posibilidad de vivir con más salud y en bienestar, además de combatir naturalmente los niveles de estrés, angustia o ansiedad a los que podamos estar sometidos.
Sin duda alguna puedo decirles que cuando aprendí a meditar y realizar algunas técnicas de este tipo, cambie mi vida radicalmente, y aunque aún siguen presentándose situaciones estresantes, las manejo distinto ahora y siempre antepongo mi salud y mi bienestar ante cualquier preocupación.
El mejor consejo que puedo darte por ahora es este:
Reflexiona al final del día sobre los aspectos que te generaron ansiedad o estrés, los efectos, tus respuestas y por sobre todo ello, haz un esfuerzo consciente por cumplir tus acciones correctivas.
Cuando nos comprometemos a reaccionar ante estas situaciones de estrés desde un espacio interior calmo y relajado, sin respuestas impulsivas que nos hagan perder nuestro centro, mantenemos un estado de equilibrio y de paz que nos hace estar en armonía; ello por supuesto, exceptuando aquellos casos en que por instinto de supervivencia debamos responder de forma diferente.
En mi próximo post estaré compartiendo algunas ideas para incorporar herramientas de relajación en nuestro día a día.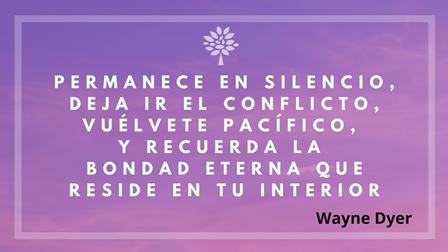 ---
How do you identify the stressors in your life?
---
Today I join the month of mental health and I want to make a contribution related to the management of stress, a subject very related to our mental well-being.
If you want to know about the initiative of the Natural Medicine and HiveBuzz, access the links.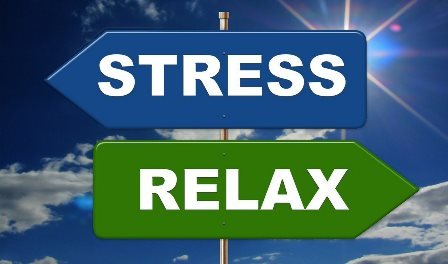 Fuente: Pixabay
Many of us got used to living under pressure, I particularly spent the first 12 years of my career absorbed by stress and work pressure, working 6 days a week, more than 10 hours a day without stopping, I subjected my body to a lot of physical and also mental tension, as a result of this I suffered episodes of bruxism, a cervical rectification and some other pathologies, most of them fortunately overcome.
I believe that in a certain way I confused my level of productivity with the capacity I demonstrated to handle work pressure well. Sometimes it happens to us, we believe that we respond better to situations of stress or that it gives us the necessary strength to reach more things or go faster and in many cases we do not realize what that represents for our health.
However, as I have experienced firsthand, too much pressure can cause physical and emotional symptoms that can end up putting us in a state of stress or distress that can seriously affect our health, especially our mental health.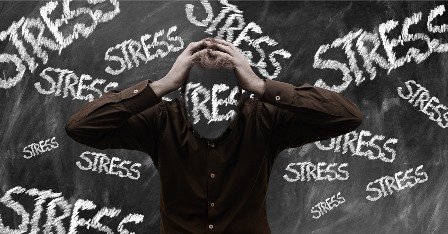 Fuente: Pixabay
I do not intend to go into depth about what stress or anxiety states are or represent, I'm not a certified specialist in the subject, but I know that they have certain particular characteristics that unbalance us internally to a greater or lesser degree. Therefore, the idea of this post is to talk about their effects, how to identify those factors or elements that produce us discomfort and in a next post I will share some strategies that have served me to combat these enemies of health and welfare.
---
Stress is a term used to describe a state of pressure that exceeds our ability to cope physically, mentally and emotionally. We can be exposed to positive pressure that can stimulate us to respond better to the demands of the environment, but we must always take care that this does not imply exceeding our capacity of "resistance"; when that level of pressure takes us to the limit and makes us feel bad is what we know as stress.
---
Stress not only produces effects at a physical level, such as muscular tension, tachycardia, lack of energy, insomnia, stomach ache, among others; but it also leads us to experience emotional imbalances such as anxiety, desperation, sadness, extreme emotions such as anger, etc.; as well as mental imbalances, which lead us to have behavioral changes such as aggression and much more.
Stress can also lead us to detach from reality and generate a lot of negative scenarios in our mind about things that generate fear.
There are people who have the capacity to withstand higher levels of pressure than others, that depends on the characteristics of each person, and even the circumstances of the moment. That is why it is important that we know our optimal level of pressure in order to maintain an adequate balance in our organism.

Identify the stressors in your life
The first step is to recognize what are those elements or factors that trigger a stress response in us, those situations that make us tense or uncomfortable. Some may be easy to identify, but others may not be so simple because we have become accustomed to dealing with them or do not even consciously recognize them as a stressor.
To do this, I recommend that you take daily notes when you observe a stressful situation or state of distress in your life, paying special attention to physical reactions (tension in the shoulders, jaw, stomach pain, etc) and emotional variations.
It is especially important that once you identify the situation with all its elements, you can build a "corrective action" from the following questions:
✔️ What generated this stress situation for me?
✔️ What was my response?
✔️ Did I perceive any physical reaction in my body?
✔️ Was my response to this event or situation the most appropriate one?
✔️ How could I have done it in a more positive or constructive way?
You can make a chart that allows you to collect all the information (like the one shown in the image below), clearly identifying the stress triggers and the corrective actions that you believe can help you manage it.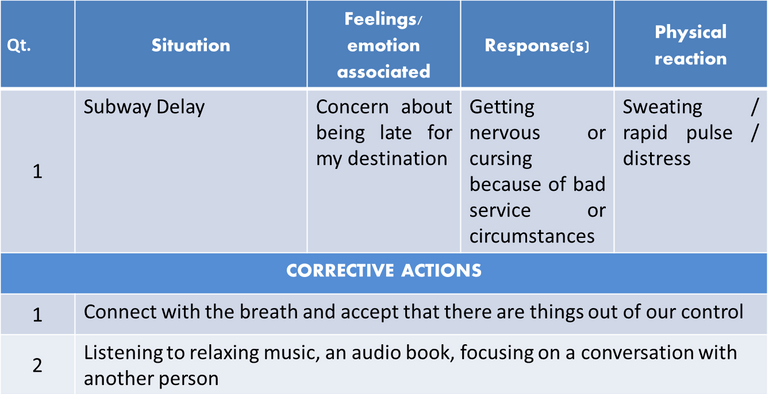 In this self-observation exercise you can even incorporate another column or notation to highlight the area of life in question. Example: health, relationships, etc. As you can see in the image, I used a situation that we can all be exposed to: delay in public transportation, it could also be getting stuck in traffic, and even if we don't give it much importance because it doesn't seem so relevant in our lives it can really cause us harm without us realizing it.
I'll give you another example: Will seeing negative news be a stress factor for you?, Reading every day about the number of people affected by Covid and the number of people who have died from the virus causes you some discomfort or can you deal with it?

The importance of relaxation
Incorporating relaxation techniques into our lives helps to lighten the weight of our daily burdens and gives us the possibility to live with more health and wellbeing, as well as naturally combating the levels of stress, anxiety or distress to which we may be subjected.
Without a doubt I can tell you that when I learned to meditate and perform some techniques of this type, I changed my life radically, and although stressful situations still occur, I handle them differently now and I always put my health and well-being before any concerns.
The best advice I can give you for now is this:
Reflect at the end of the day on the aspects that generated your anxiety or stress, the effects, your responses and above all, make a conscious effort to fulfill your corrective actions.
When we commit ourselves to react to these stress situations from a calm and relaxed inner space, without impulsive responses that make us lose our center, we maintain a state of balance and peace that makes us be in harmony; this of course, except for those cases in which by survival instinct we must respond differently.
In my next post I will be sharing some ideas to incorporate relaxation tools into our daily lives.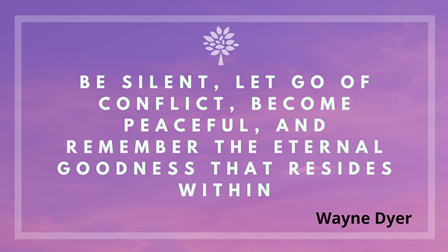 Translated with www.DeepL.com/Translator (free version)


Otros artículos relacionados que te pueden interesar:
Other related articles that may interest you:

Banners diseñados en Canva / Banners designed in Canva
Cuadro con el ejemplo elaborado en PowerPoint / Table with the example elaborated in power point