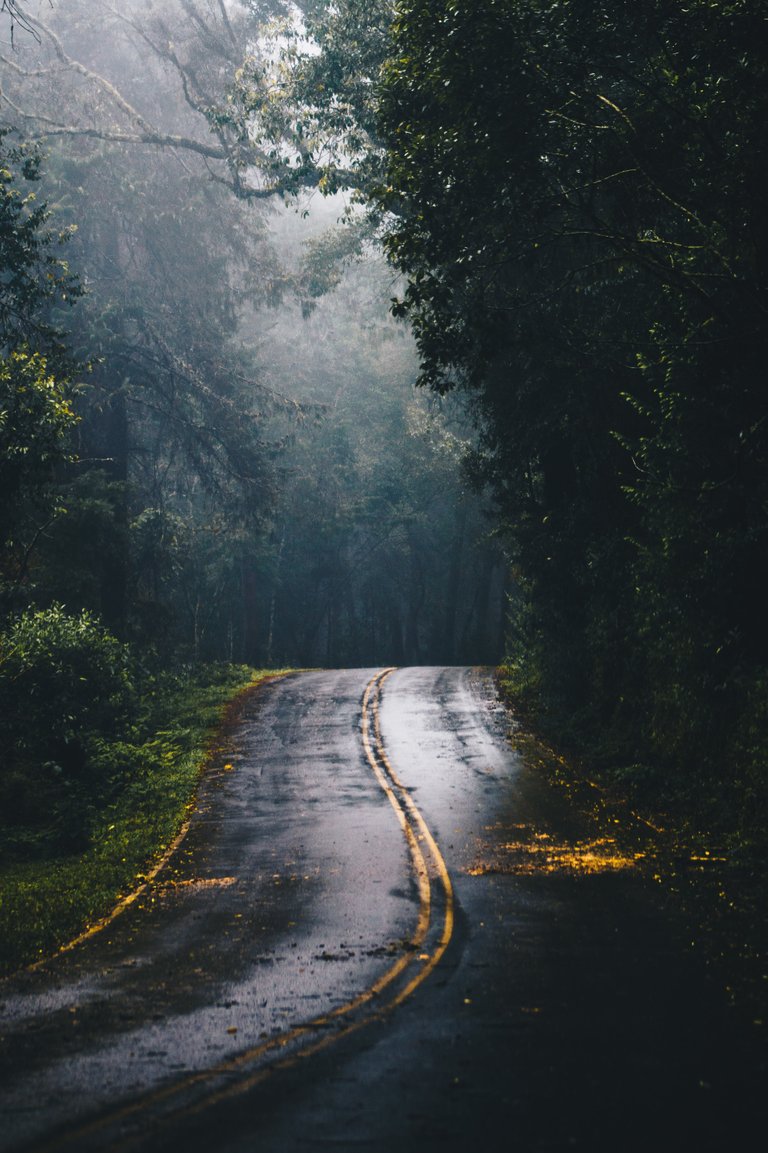 The first time Amy met Margaret was not far from the city of Iquitos, the capital of the Peruvian Amazon. Back then, Amy had just been invited to work with a local maestro. It was a late August night when Amy got a message from her facilitator. The girl had got sick and was no longer able to bring the last two guests to the full moon circle.
Usually most of the ceremonies for ayahuasca took place at the lodge. For some unknown reasons, the shaman had decided to change the location at the last moment. Therefore they were supposed to perform the ceremony out into the woods, on ancestral sacred grounds.
She had been there before at least a dozen times, helping as a guide, but never conducting the ceremony. Each time she went there she felt stronger. She had no visions, but felt a stronger connection with the Balance.
All the guests were notified of this change and later on transported to the secret location, except for two men who were still on their way to the city. None of the attendees complained about the change. They were rather enthusiastic than annoyed.
Amy was thrilled that her group for the ceremony was not big. The group consisted of five people, among which there was an old American couple, both retired, a young female foreigner, probably American as well and two European men.
Since Amy`s facilitator was down with a flu, Amy had to go pick them up from the airport. She did not mind because she loved driving the old Toyota. This pick-up truck was her first Peruvian love. She didn't even bother to negotiate the price, although she knew that it was a ripoff. She simply wanted that car from the moment she saw it. Surprisingly she never had to fix anything on the car.
Their flight was supposed to land at C.F. Secada airport at 3:15 p.m., which meant it would take the men about thirty to forty-five minutes to pass the customs. She looked at her watch. 2:30 p.m. She had more than enough time to grab lunch and then head to the airport.
She got dressed, prepared her backpack and left the room thinking she would stop at her favourite food stand near Plaza de Armas and get a burrito with lots of salsas and guacamole.
She loved eating in the colonial center of the city and watching the passerbyers. The wide stone pathways, the well-kept colourful gardens and the beautiful architecture of the two churches were a delight for her eyes.
When she got to the airport, she wrote down on a piece of paper the names of the two people she was supposed to take straight to the ceremony in the jungle. Silvanus Lash and Manfri Vano. "They must be Eastern European!", she told herself while stepping inside the arrivals building.
Two minutes later, she met her attendees. As soon as she laid her eyes on them, she knew they were troublemakers. There was something about their appearance that did not fit the regular picture of a soul seeker interested in an ayahuasca ceremony. She greeted them and invited them to walk towards the car.
"There's been a slight change of plans regarding the location of the ceremony. It will be held somewhere else. I hope you won't be bothered by it.", said Amy.
"No problem!" answered Silvanus.
"I am afraid we won't have enough time to pass by the lodge and leave your belongings there.", she added looking at Vano in the rear mirror. She was surprised to see that they had no other baggage than a single backpack, which Vano was holding on his knees.
"We`ll have to head straight to the jungle, so we ensure we make it there on time. The rest of the people in your group are already there. We shall reach the parking lot within one hour and from there we will have to go on foot for close to thirty minutes. Hope you have your hiking boots on!", she added with a forced smile.
Silvanus nodded his head while Vano ignored her completely. He was absentmindedly looking through the window. Amy wondered why two Romany people would come all the way to Peru, register for a sacred ceremony that they show no interest in.
All of her previous attendees had so many questions to ask her about the ceremony itself, about the journey, about her role, her experience and so on. These men were the opposite! She tried a few more times to make small conversation with them, but each attempt to make them say more things about themselves failed. Thus, she decided to focus on the road and keep quiet.
She was not afraid of them but her senses were telling her that she should keep a close eye on them. While driving she remembered that her machete was placed underneath her seat. She never used it so far and hoped she would never have to.
The machete came with the car. She discovered a month later after she bought the car when she decided to finally wash the car. She was stunned to see it under the front passenger's seat. She imagined the previous owners must have forgotten about it. Otherwise, why would they leave it in the car? It made no sense. People say Peru is a dangerous third world country, but it's not like one needs to go around with a machete for his protection.
To Be Continued
You may want to read the previous parts of this story, otherwise this post won`t make much sense to you.
The Nightmare 1
The Nightmare 2
The Nightmare 3
The Nightmare 4
Photo by Kaique Rocha from Pexels

Drop me a line in the comments section below if you like what you read!


@2020 Lavi Picu aka Lyme Poet. All rights reserved.