I am reading that Heaton Royds was a 'special' school and not a general infant's school as I first thought.
A few people I am connected with have been there recently, and I was told that access was relatively simple and not to expect too much.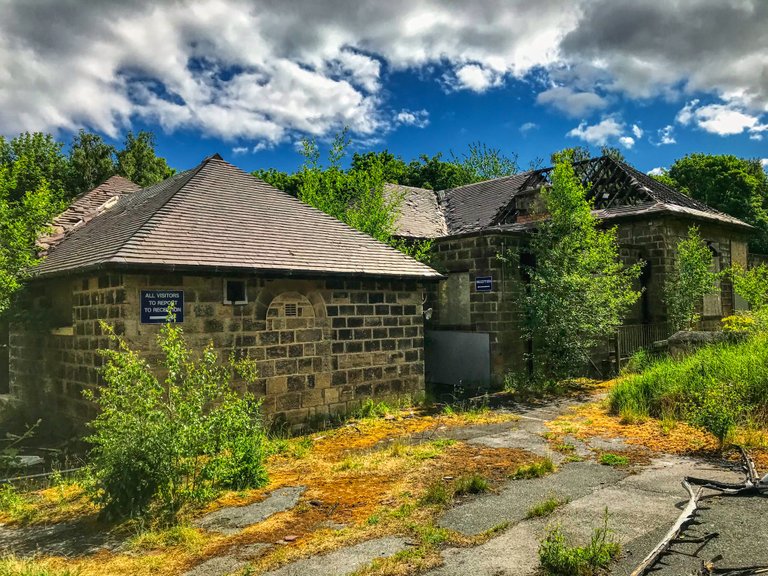 The school was closed in 2010 amid fears of structural inadequacies. It was purchased in 2015 for the purposes of house building which has not happened yet.
Someone tried to burn it down in 2018, pissing off the nearby residents. The story is here. Planning permission was withdrawn last year giving little hope to the former school and its future.
We drew up in the afternoon, as normal, parking not too close and walking to our target. It is at the end of a lane, and besides another house that overlooks it, there is little else around.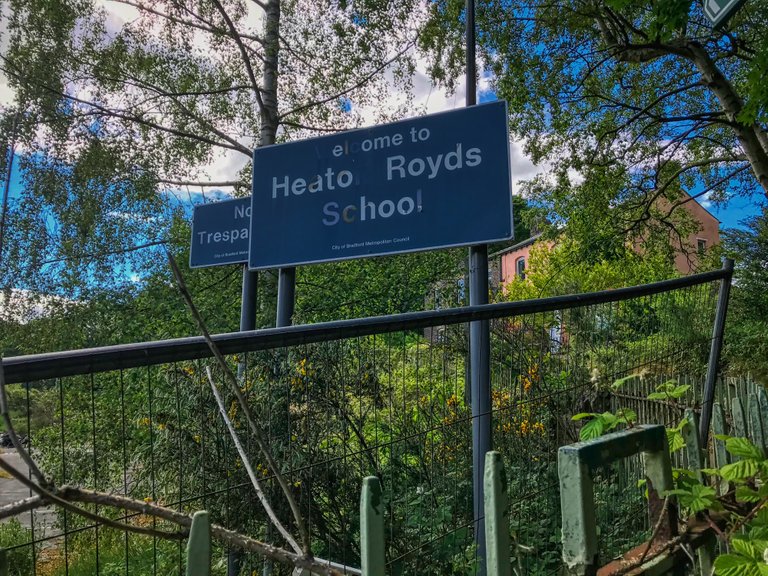 I knew of the Heaton Royds sign which is at the old entrance to the school and wanted my shot.
The bad news was a black BMW with lowered suspension, blackened windows and both doors open was right next to it.
I had my suspicions about what was going on and regardless walked to the sign to get my photograph, and evidence that this was Heaton Royds school.
While trying to not look at the inhabitants I couldn't miss the massive bong that was next to the car and around 3 feet in height.
There were two Asian blokes in the car, quite oblivious to me and off their heads. Leave them too it I thought and re-joined @dizzydiscovery who didn't want to engage.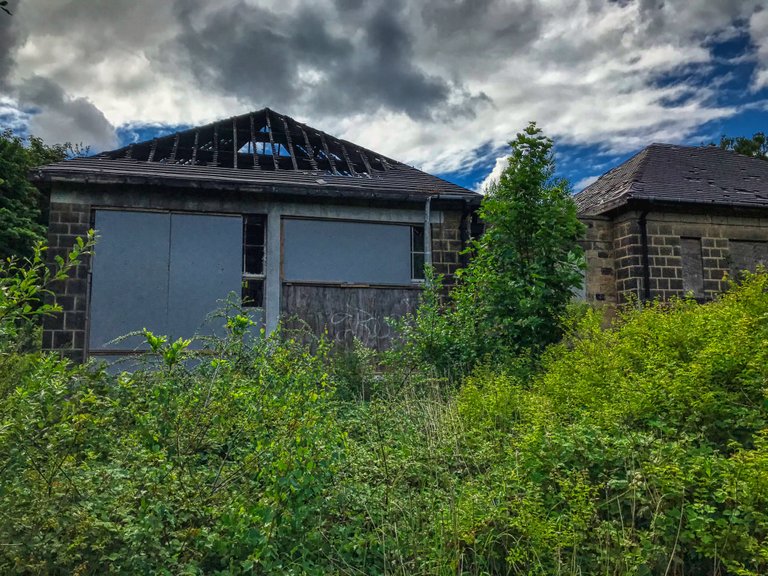 I think this post may come under the 'crackhouse' title but it may have been some other substance, who knows?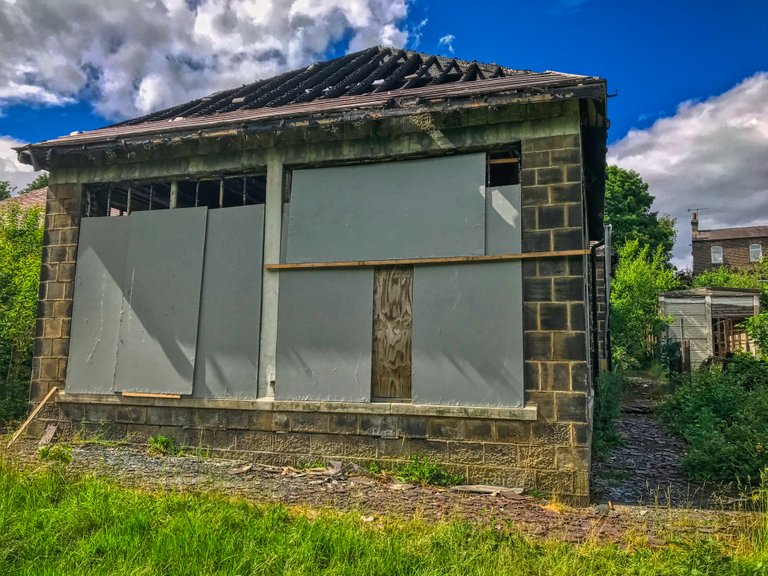 Access was a rudimentary affair and was did spot some kids arsing about, who cleared off quickly when they say 'big bad us' coming in.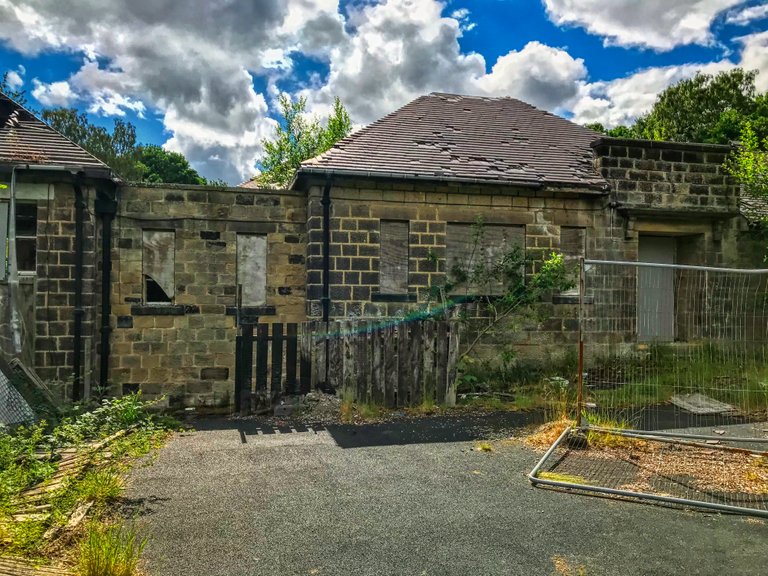 For something so wrecked it was quite well sealed up. Generally, you need to get into the grounds and then into the premises, that's two points of entry.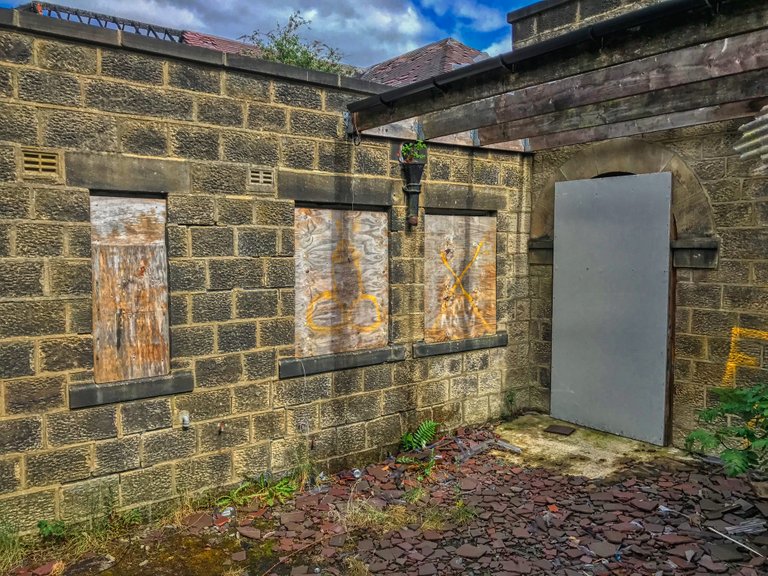 In the end, was spotted an opening and got inside what remained of a school.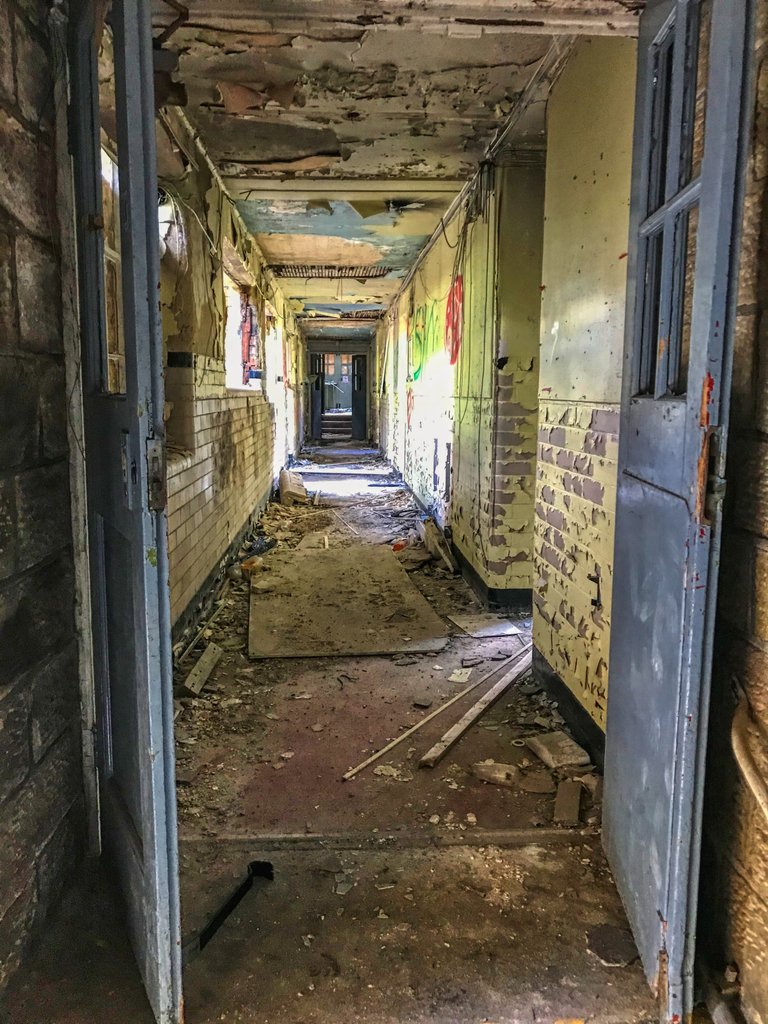 …'there's always that long corridor shot, I want a shadowy form to appear at the other end but it never happens'…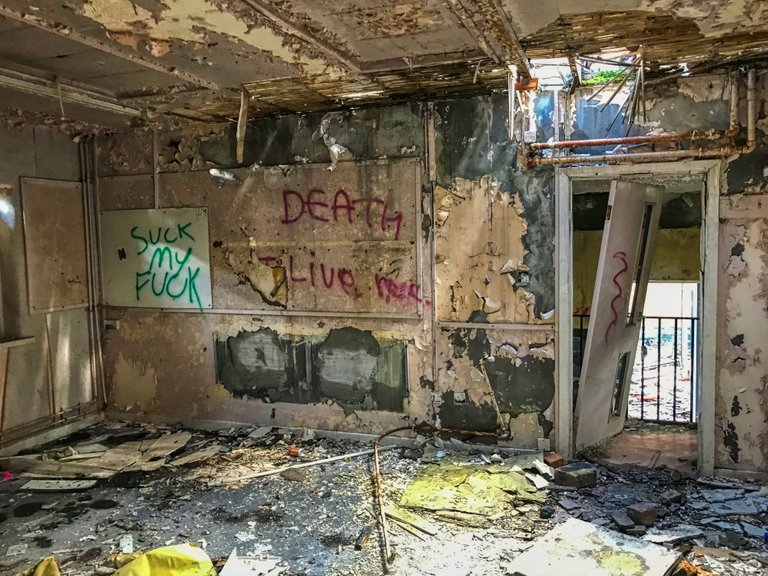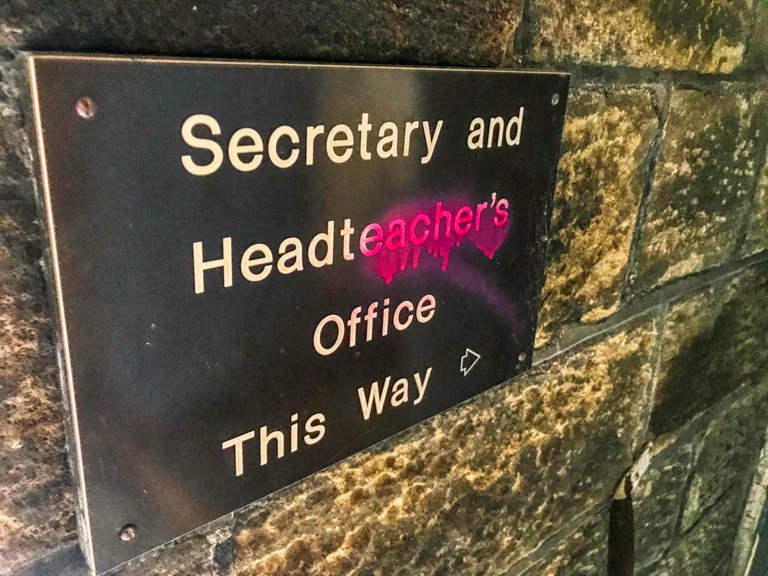 The longer a place is left, the fewer signs remain. This was one of the few we found inside. I still don't know where the Headmasters office is.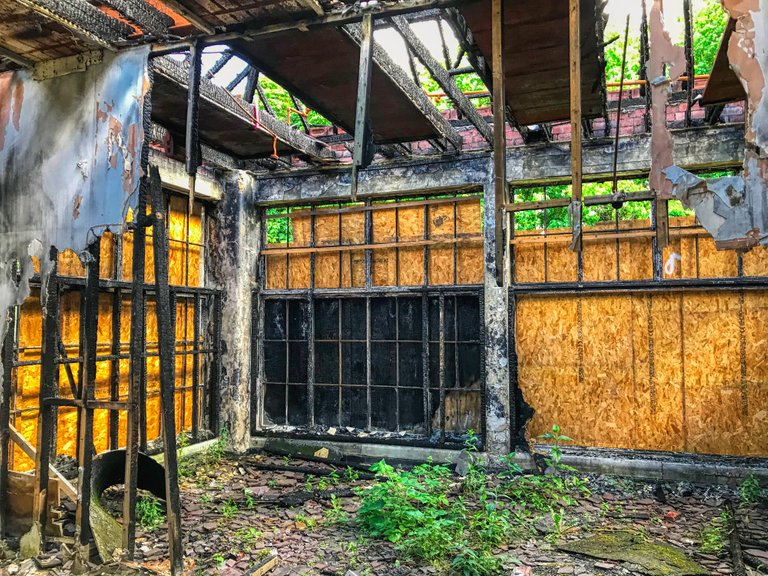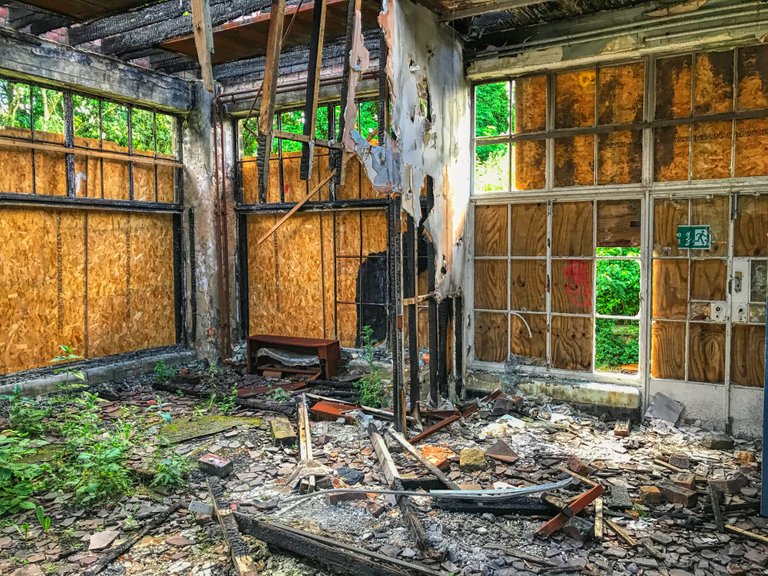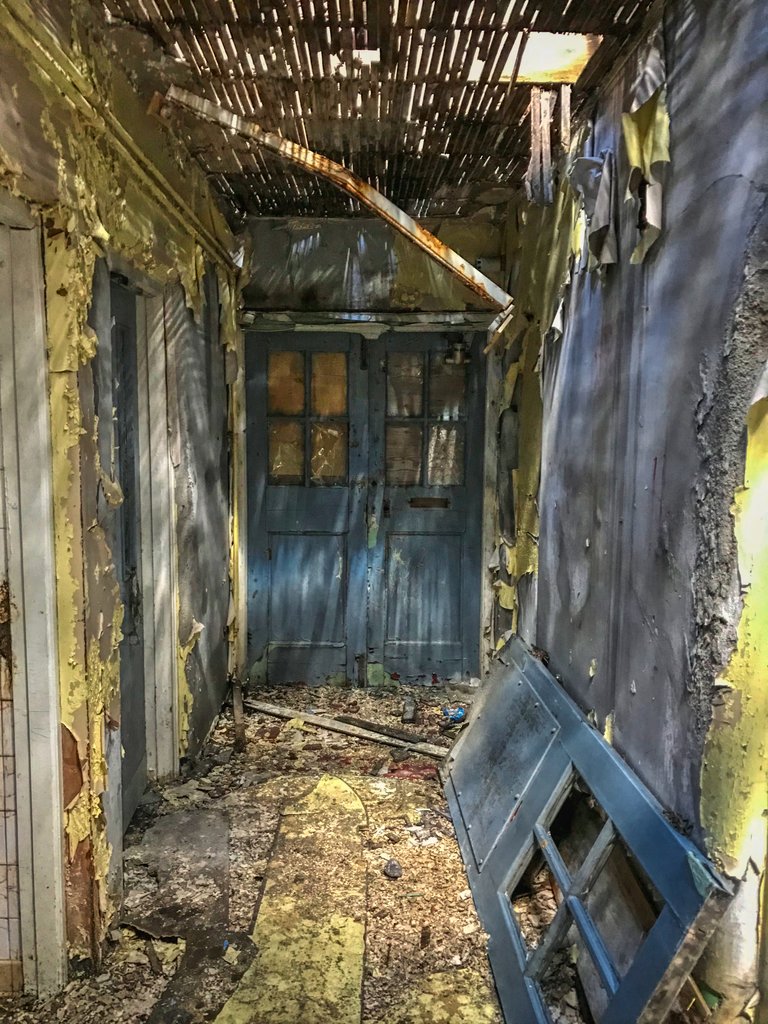 The sun was shining outside and the roof in a bad state. It does make for interesting photography at times.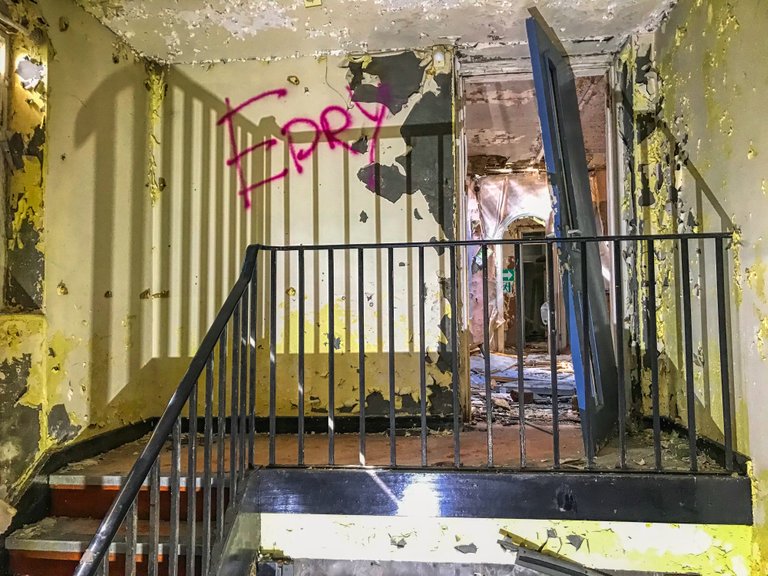 There is no 'upstairs' at Heaton Royds school. It can't have housed many kids when active. These were just a few steps.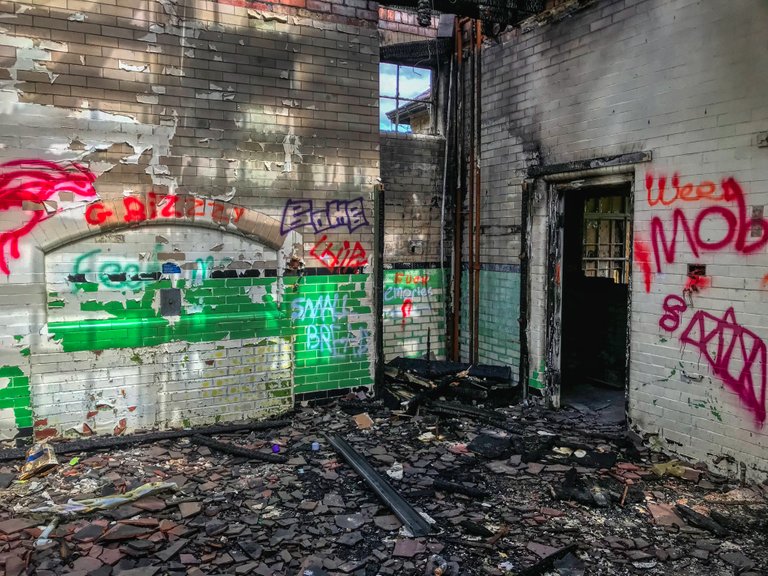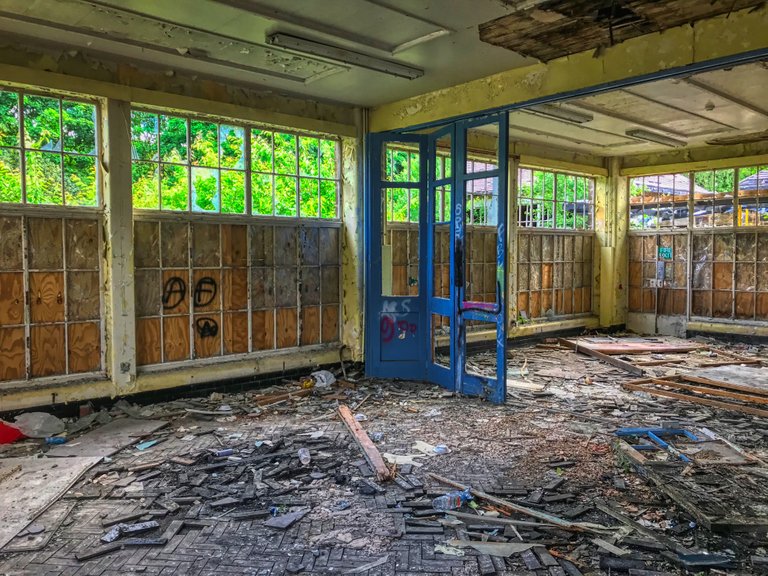 This may have been the assembly hall; it was larger than most rooms.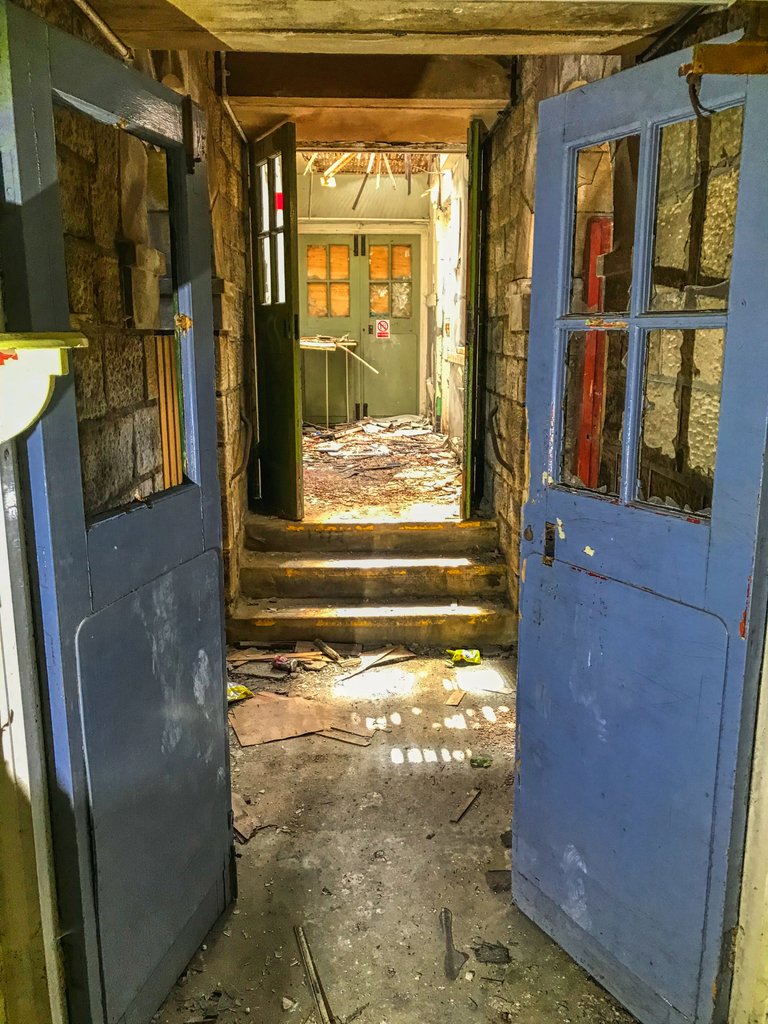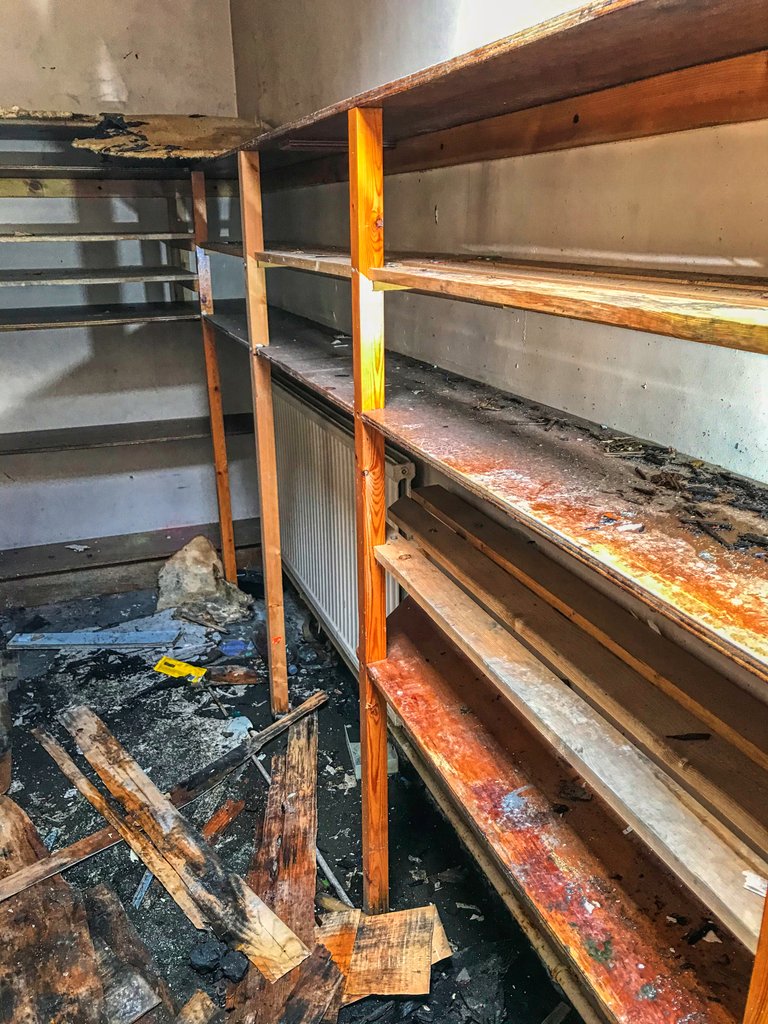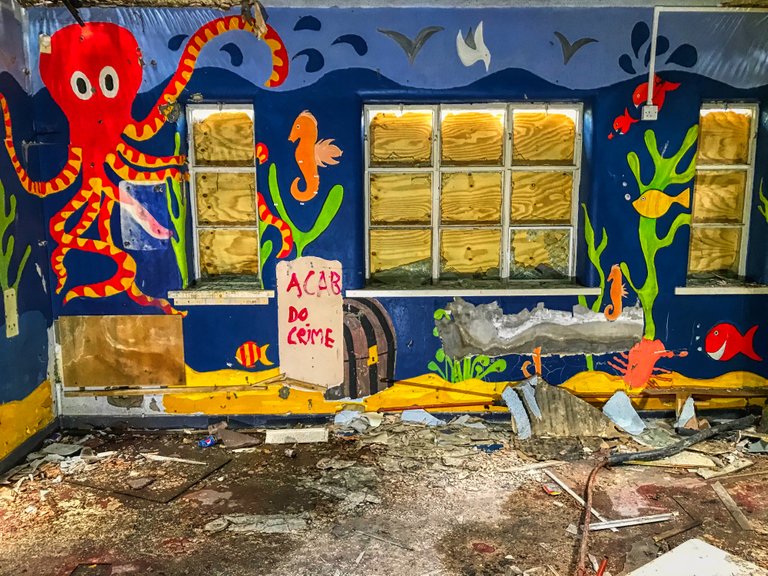 Some evidence of children and their activities, give it a few more years and this will be gone.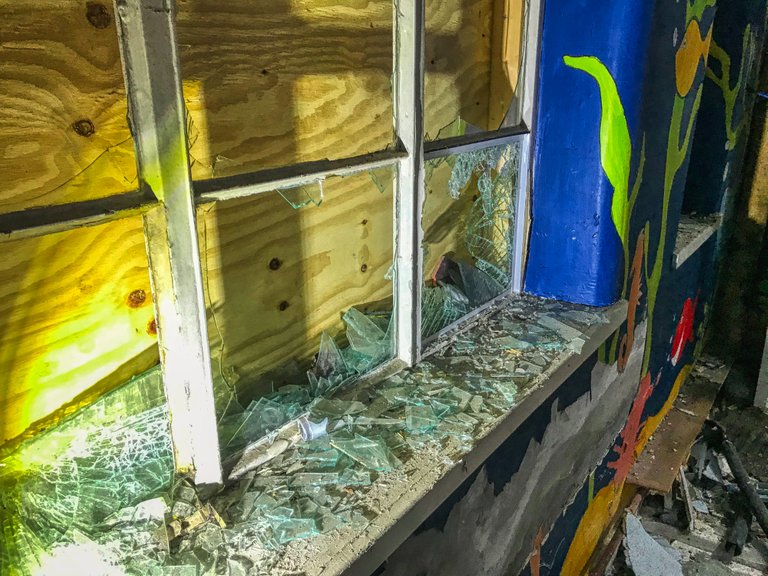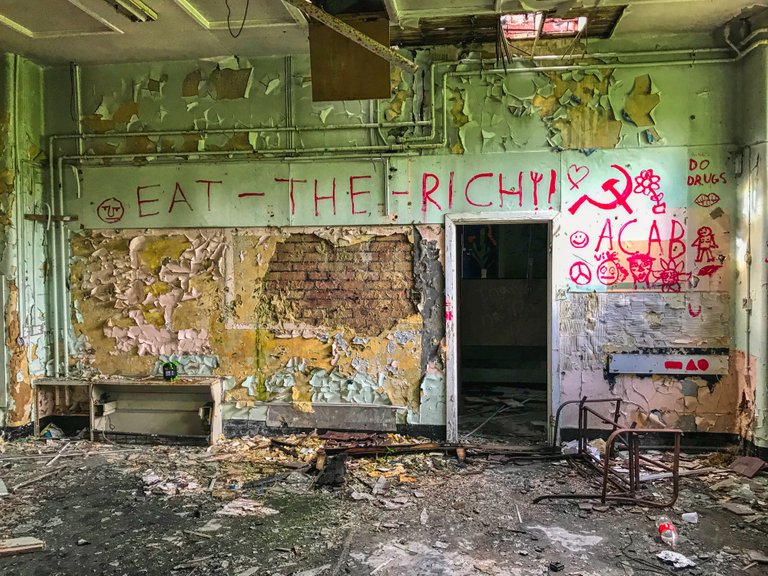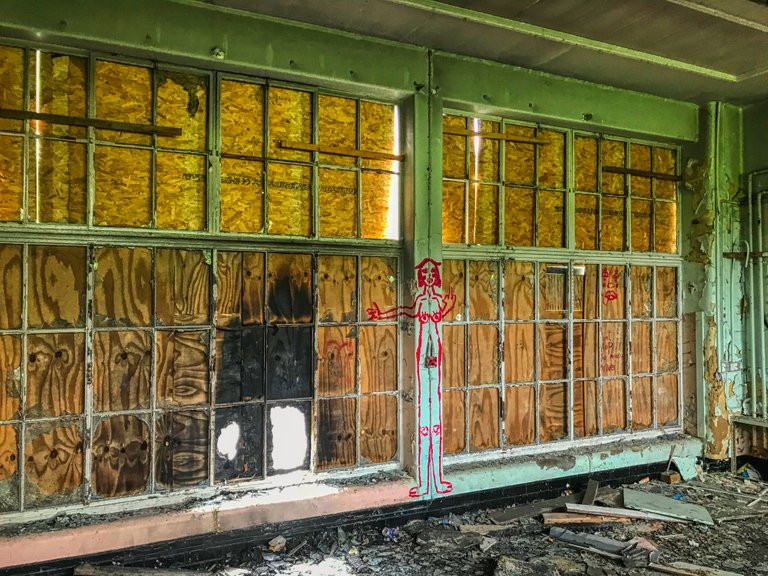 Within 15 minutes we were at the other end of the school which was much more open to the elements.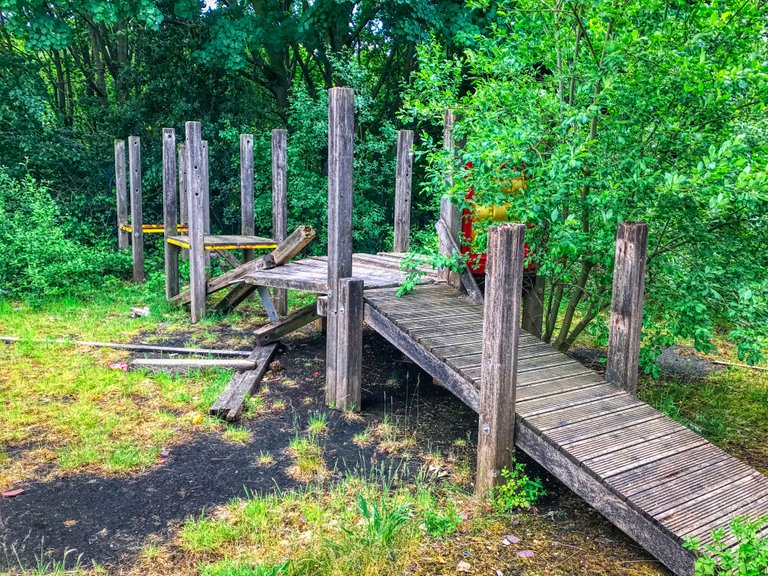 The outside areas are getting jungle-like with shrubbery and weeds going wild.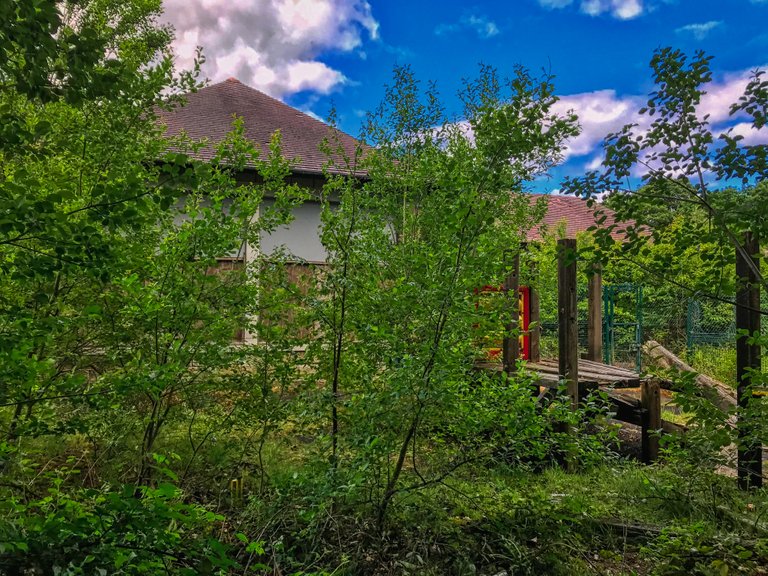 A fox passed close by us, a rare sight during the day. An old post here with (very small) photographs of a much better condition Heaton Royds school in years gone by also mentions foxes.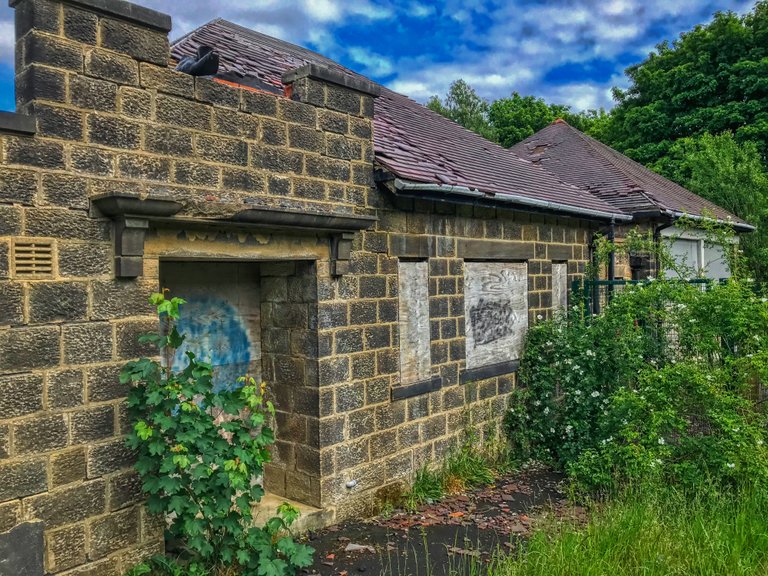 Nothing has changed in that respect, though we found none inside the school.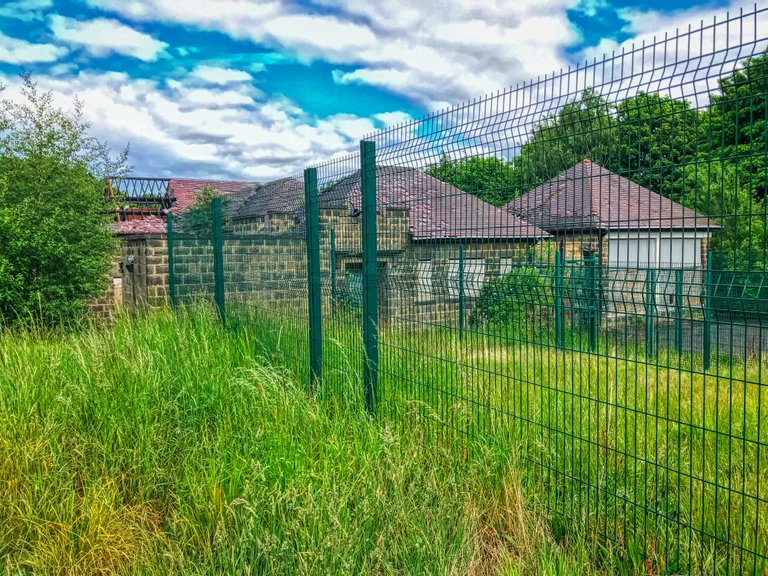 We left and noticed the black BMW driving wildly down the road at an amazing rate of knots, but somehow not managing to smash into any stationary cars. What were they smoking?

Do you like posting your Urbex content and photography for FREE on Facebook and YouTube? I like to get some form of reward for my work and every time I create I do just that. Take a look at The Urbex Community on HIVE.
If you want to keep creating for FREE then ignore what you are reading. If you want to be like me and gain something other than BUGGER ALL for your work then click here and learn about posting on the HIVE blockchain.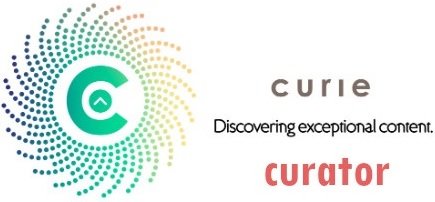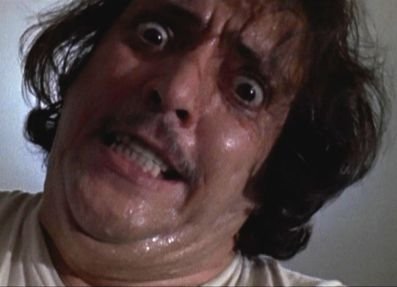 If you found this article so invigorating that you are now a positively googly-eyed, drooling lunatic with dripping saliva or even if you liked it just a bit, then please upvote, comment, rehive, engage me or all of these things.