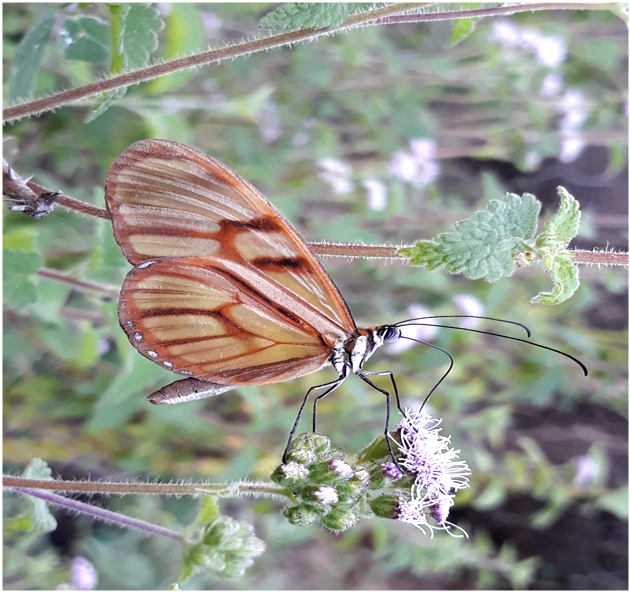 The butterflies are back
Han pasado diez días en julio y es ahora cuando empezamos a ver mariposas en una de las montañas de Venezuela. Estos artrópodos sorprenden por su atractiva morfología. También califican como lepidópteros debido a sus grandes alas cubiertas de escamas.
It has been ten days in July and it is now that we are beginning to see butterflies in one of the mountains of Venezuela. These arthropods are surprising because of their attractive morphology. They also qualify as lepidoptera because of their large, scale-covered wings.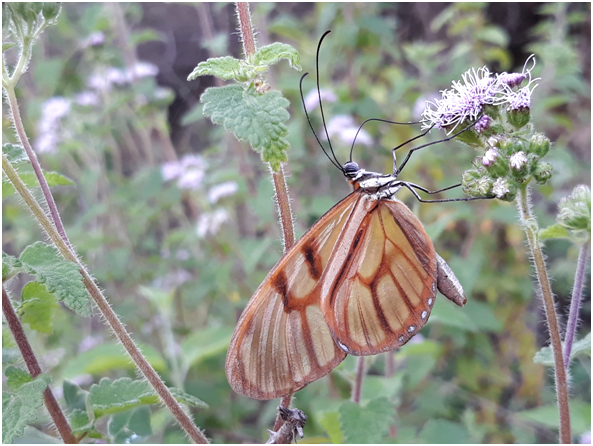 Esta es una de las mariposas más grandes, sus alas son coloridas pero también transparentes. He leído mucho sobre el debate entre las mariposas son del día o de lanoche. Dicen que las polillas hacen la vida nocturna, las mariposas son diurnas. Sin embargo, otros expertos mencionan que las mariposas son más nocturnas que diurnas. Admirarlas de día es solo un evento casual.
This is one of the largest butterflies, its wings are colorful but also transparent. I have read a lot about the debate between butterflies are day or night. They say moths make night life, butterflies are daytime. However, other experts mention that butterflies are more nocturnal than diurnal. Admiring them by day is just a casual event.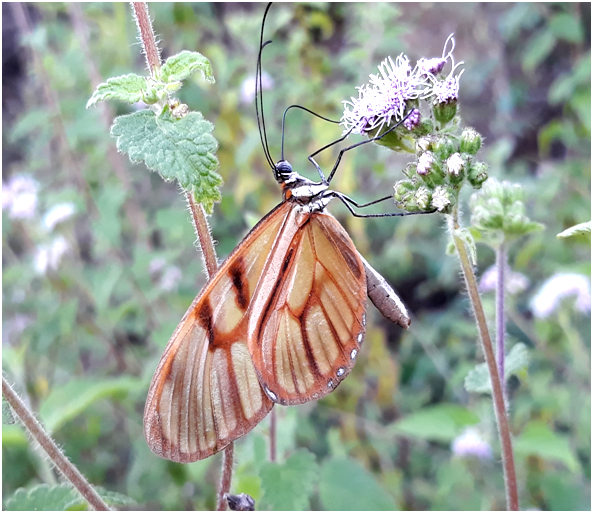 La esperanza de vida de una mariposa es realmente corto, solo la mariposa monarca alcanza a vivir diez meses, las otras de de dos a cinco semanas.
The life expectancy of a butterfly is really short, only the monarch butterfly can live ten months, the others from two to five weeks.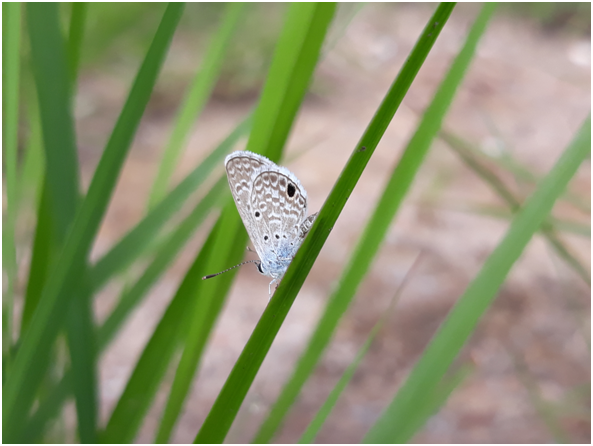 Esta es una mariposa más pequeña que la anterior. Sus alas son de color púrpura pero no quería ser vista en el momento de capturar la imagen.
This is a smaller butterfly than the previous one. Its wings have a purple color but it did not want to be seen at the moment of capturing the picture.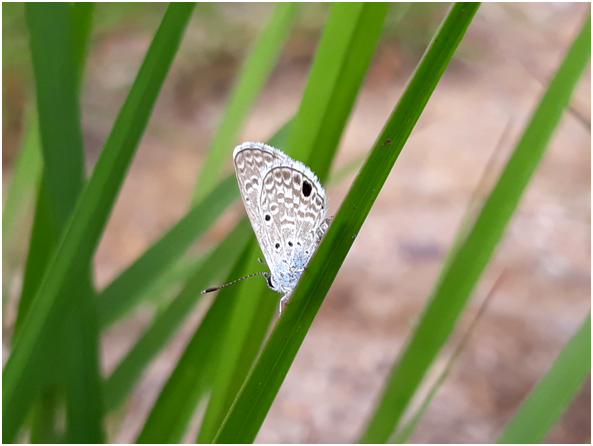 Los insectos están viviendo un momento histórico, ante la pandemia Covid-19 y sin la intervención de la mano del hombre como en otros tiempos, puede que veamos especies nunca antes vistas o en peligro de extinción.
Insects are living a historic moment, facing the Covid-19 pandemic and without the intervention of the hand of man as in other times, we may see species never seen before or in danger of extinction.
¡Gracias por leer, comentar y votar!


@belkisa758. Fotos de mi propiedad, tomadas desde mi teléfono Samsung J7 en Caracas-Venezuela