---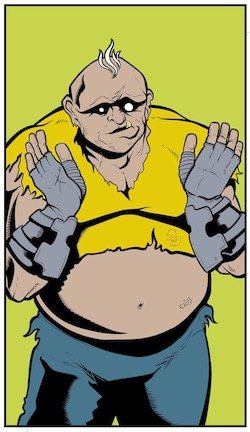 "thoughts on a Hard Fork is brought to you by a bewildered Ogre Troll!"
"I dunno nufink!"
---
Well, with another Hard Fork on the books I thought I'd jump on the trend and just do a quick freewrite regarding the current state of things and speculation on the future. Some of it may be informative to others, and some of it is me asking questions that I hope others might answer for me! And, while it's largely unrelated, I headed it up with a quick screenshot of my beloved Ogre-Troll, as I worked on some inking and color flatting tonight as I push forward on completing the first issue of "I Thought It Would Be Zombies...", 'cause we all know posts do better with pictures!
The Long March Has Begun
Before the fork I took a quick screenshot of my two posts pending payout. At the time they were set to reward $1.36 and $2.09 respectively. As of this writing they've ticked down to $1.04 and $1.72. Expect to see pending payouts continue to adjust and rebalance to this new reality over the next several days to week I would imagine. I'm curious to see how far these posts may fall. This is the result of the new convergent linear rewards curve in which posts earning less than ~20 Steem will see their rewards reduced, and posts earning more will see their payouts increased. All posts are also being affected by the new Steem Proposal System now taking 10% of the rewards pool.
The Steem Proposal System is Up and Running
I like the idea of the Steem Proposal System but I think it'll take a while for us to see some quality proposals and legitimate fund disbursement. The best (and possibly only) interface I've found to work with it so far is located at https://steempeak.com/proposals
The most important thing to know about this new system is that proposals are funded in the order of vote support, and there exists a "Return Proposal" which effectively avoids spending any cash from the system. Proposals will need to rank above this return function in order to see any funds diverted to them. As such it is important to vote for the return proposal and then evaluate individual projects carefully. Too low a bar of entry will allow abuse and misuse of the system. I encourage everyone to go park your votes on the return proposal now, and then begin supporting projects you're passionate about as they emerge.
It's also a bit fun to take a look at the official account of this system, @steem.dao. You can see the balance of SBD waiting to be allocated growing minute by minute. It really is an exciting possibility, but we as a community need to manage this power well.
Curation Does Seem to be Stronger Already
I've noticed an uptick in my curation rewards already today, earning about 2 SP since the hardfork, which is on the high side for me, especially when it's not even a full 24 hours. As I vote more than I write, this change may be beneficial for me... but I'm in the small minority that earn any significant curation rewards. I fully intend to keep voting on content that I enjoy but may not be voted on by the masses, which will reduce my potential earnings with the new rewards curve in place. I'll be interested to see how this plays out.
Question: I've seen some conflicting info on when the reverse auction curation penalty stops now, at either 1 or 5 minutes.Does anyone know the correct answer?
I haven't used an auto voter in a long time, but I'm considering doing so again on select authors that I know I always upvote anyway. If I can build my SP in a responsible way, it just gives me more ability to curate and help out in the years to come.
Flag Away!
I've thrown my flags for the day, although I was already averaging a couple even before the fork arrived. I mainly target the @crystalliu network of spam/bidbot accounts at present and will look for other targets as well. I'm already happy to see action by the community minded whales such as @theycallmedan. Dan put up a post a while ago looking for good places to put flags to work. It was a joy to mention an abusive @crystalliu post that I had recently flagged for perhaps .12 and see Dan come in like an aerial bombardment and blast it for a good $15+!
On the negative side I'm already seeing good Steemians like @preparedwombat taking some blowback from his flag choices, but he's in good spirits and one of the most steadfast Steem supporters I know. But that might be the first inkling I've seen of the "great flag wars" everyone has surmised are on the horizon!
---
Except for not being able to do my normal "Steeming" on my lunch break at work today due to the brief downtime; HF21 seems to be overall successful so far. Although I argued against many of the changes and still feel they were not the best path forward, I've been here for far worse reward curves and far more difficult times for Steem. As it always has been, Steem is entirely what you make of it and how you use it. HF 21 hasn't changed that in the least.
-Bryan "the Imp" Imhoff
---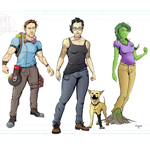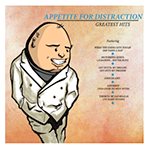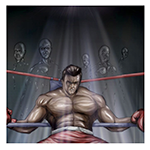 ---
@bryan-imhoff | @spottyproduction | @exploreunlimited
@steem-comic-con | @creatingcomics