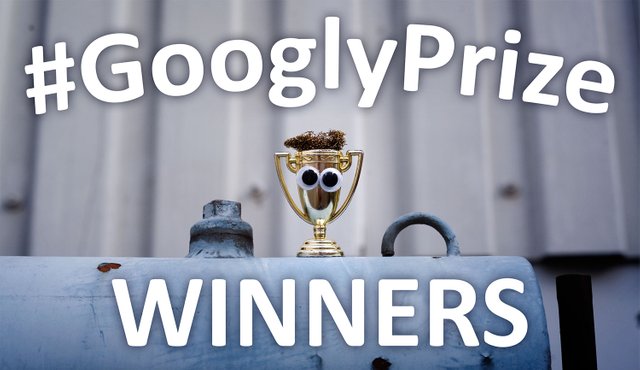 It's time for some great #GooglyEyes again!
Welcome to the 96th installment of the #GooglyPrize award.
The markets are mean and the fork is scary, but all that doesn't matter, we're here to have fun once every week and all throughout. Because everything is better with some googly eyes.
We've got barely any SBD left in the prize pool, but it's still enough to send out the notifications about all the other great prizes our winners will receive. STEEM directly powered up to their accounts, chunky delegations for a little while and a handful of PALs and a bucket full of creativecoincrypto on top of that.
Creativity by the way is the foundation of a good googly post, so, if you're not using the #creativecoin tag on your #googlyeyes posts, yet... why? You really really should!
Since we're already speaking about tags: The craze around all these SCOT tribe has people using all kinds of tags these days, please be mindful everyone, use tags that matter and post to tribes that will actually appreciate your content, and...

make sure to have the #googlyeyes as one of the 1st five tags,
because otherwise it might not show up properly on some classic front-ends like steemit.com, and in the worst case that could mean your entry might not even be seen for this contest! Tribe tags work well even after the fifth position, though, by the way.
---
The Prize Pool:
carried over from last week
0.691 SBD, 7.224 STEEM, 9.134 PAL and 73.948 CCC
in liquid funds
and an available delegation of 413.167 SP
plus
100% of all rewards on last week's winner announcement:
0.028 SBD, 12.608 STEEM, 11.677 PAL, 310.7540 CCC and 12.735 SP
adding up to:
0.719 SBD, 19.832 STEEM, 20.811 PAL and 384.7016 CCC
in the liquid prize-pool
60% will be given out today, 40% will be carried over into next round!
1st - 30% | 2nd - 20% | 3rd - 10%
and
425.902 SP for delegations!
delegation prizes are exclusive to winners with low stake and good voting manners
 
 
Need more details and numbers about the Prize-Pool? There's a whole spreadheet for you!
I haven't fully integrated the tribe bookkeeping in there, yet. You'll find it way off to the right: columns BF & BG.
---
As always, friends and family on the Planet Googly discord gathered to pick their three personal favorites from all eleven entries made since the the previous announcement went up. We had 2 entries tied for 1st prize and several more tied for the runner-up position, so I had to throw in two half-votes myself to construct a proper ranking for today's winners.
the qualifying posts were submitted by:
@brittandjosie, @suesa-random, @krakonos, @wakeupkitty,
@detlev, @steemean, @marpa, @qwerrie, @marty-art and @tryskele
today's guest judges were:
@anouk.nox, @bucipuci, @drakernoise, @hazel420,
@isnogud, @mathowl, @qwerrie and myself
guest judges can never vote for their own entries
drumroll please...
🥁 AND HERE ARE OUR WINNERS: 🥁
🥉 Today's 3rd winner is: 🥉
@qwerrie with
shrooms have googly eyes too..."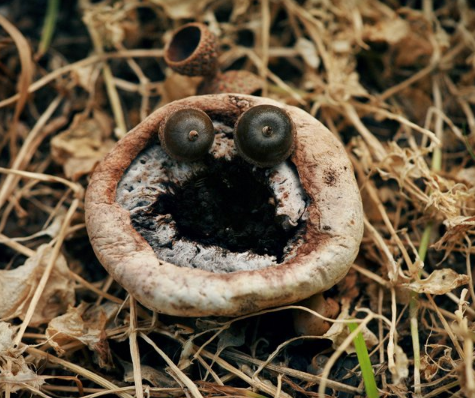 We're starting with something very unconventional: Acorns for googly eyes. Nice one, sometimes you just have to use whatever you have at hand when opportunity comes knocking with a stunned face. And these acorns do look mighty googly to me! Congrats!
🥈 The 2nd winner is: 🥈
@krakonos with
"Urieater/Požírač"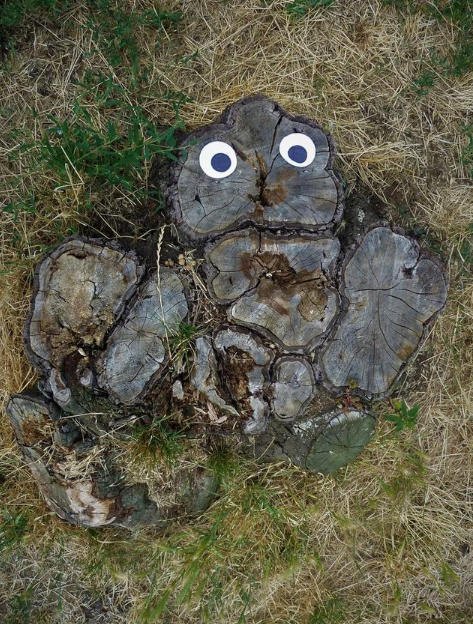 @krakonos is back in googly action. If you've been here for a while, you'll know he has his googly roots with bringing trees to life... so, now it's time for some tree-roots, too?! Magnificent!
🥇 And Our Grand Winner is: 🥇
@steemean with
"My second photo for @googlyeyes"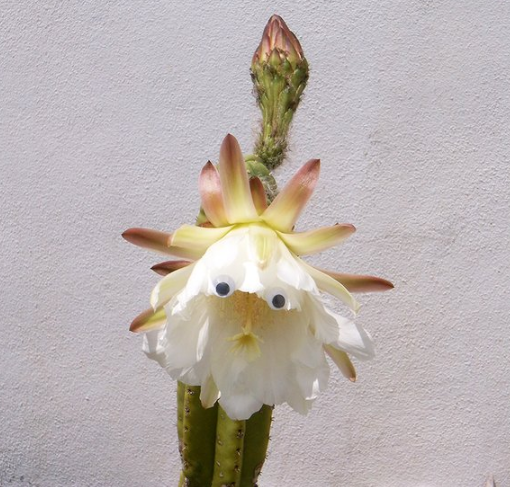 The self-proclaimed youngest child on steem makes it for the GRAND prize today... KUDOS! This is actually his third entry, but I guess the Lego that came first doesn't count for photos?! Who cares, it's just numbers, and today Jimbo is our Number One!
aaaaand
another drumroll, please
🥁 the Googly-Delegation-Winners are: 🥁
you will receive a delegation of
170.360, 127.770 and 127.770 SP
for at least 9 days.
We're deviating a little from the usual delegation distribution and we're doing a 40/30/30 split because our 2nd winner is an outlier with significantly more SP and a higher SQV than the other winners... and they were all pretty close in the jury voting anyways. I think that's fair.
---
prizes are being awarded every 7-8 days
No-Conditions Policy:
No mandatory resteems, upvotes or follows are required!
just:
- get some #GooglyEyes -
- stick them onto something -
- take some pictures -
- make a post with the tag #googlyeyes -
- post original content and don't spam -
- this is a creative contest and not a lottery -
- show us something special and post with passion -
More Winners Every Week!
The prize-pool for the next issue already contains:
liquid funds of 0.287 SBD, 7.932 STEEM, 8.325 PAL, 153.8808 CCC
and 425.806 SP for delegations
and
as always,
100% of ALL rewards on THIS POST!
Want to learn more about this contest? Read:
A brief History, some Updates and a few Tips for Winning
Have more questions or just want to hang out? Join:
Planet Googly on Discord
---
bonus image: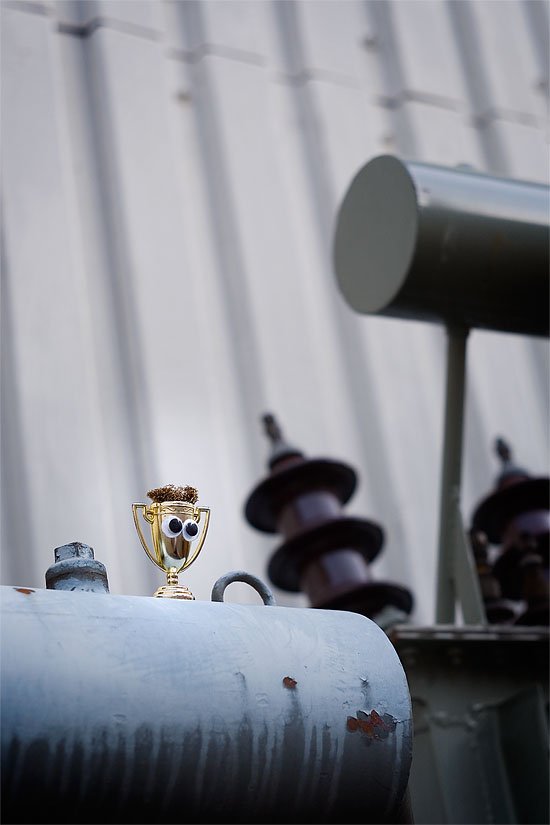 I guess these high voltage transformers are a reason to smile?!
shoutouts to styropyro
---
My special appreciation goes to our googly patrons:
@krystle, @ausbitbank, @reggaemuffin and @drakos!
They are bootsrapping this contest with their ongoing support!
@ausbitbank, @reggaemuffin & @drakos are also running as witnesses,
show them some love by giving them your approval!
More shoutouts go to @perepilichnyy, @blockbrothers, @abigail-dantes, @contestkings, @ew-and-patterns, @thecryptodrive, @charlie777pt, @isaria, @erniegreenhill, @jasonbu, @saboin, @marblely, @okkiedot, @derangedvisions, @steemseph, @kamikaze, @samic, @marty-art, @drakernoise, @roguescientist84, @shasta, @mathowl, @shadowspub, @phoenixwren, @madlenfox, @chronocrypto, @droida, @arcange, @ewkaw, @marpa, @zararina, @monster-one, @bucipuci, @artemisa7, @heyhaveyamet, @steemean, @lordvdr, @seadbeady, @regularowl, @bubbleburst, @vaccinusveritas, @contrebasse, @gweern, @yehey, @yo-yo, @dexterdev, @krakonos, @dkkarolien, @robofox, @mytunes, @wizardofaus, @glitterbooster, @hazel420, @rehan.pal, @iovoccae, @steemlandia, @mfblack, @pixelfan, @pieces-of-eight, @lukasmining, @xcountytravelers, @treasure-chest, @debo-medstudent, @thomasgift, @newbiegames, @soundworks, @stanestyle, @brandt, @bidesign, @kharma.scribbles, @josferod2, @faitherz33, @kadoshmenorah, @zammie, @ikarus56, @sweetkathy, @filipino, @owlpal, @toufiqurrahman32, @farhanafarha, @i-c-e, @shahbaz12, @linkerstinker, @raphaelle, @zaxan-blog, @misschance, @iedot, @kmart, @opc, @orbo, @imbritish, @monash, @ticketyboo, @ticketywoof, @arsadulislam, @dailygiveaway, @sbi-tokens, @ipkiss, @mohaaking, @nurah, @ikrahch.pal, @smartcash, @pinoy, @kingnosa, @timemaster, @themuffinman, @jesusj1, @wstanley226, @cryptorunway, @samlee2018, @badham, @banjo, @jchappe, @cerd26, @cn-ccc, @changeangels, @shahabudin and @jesus.christ for upvoting last week's post and thereby helping to fund this award!!
---
everything is better with #GooglyEyes
Your upvote on this post is funding next week's prize!