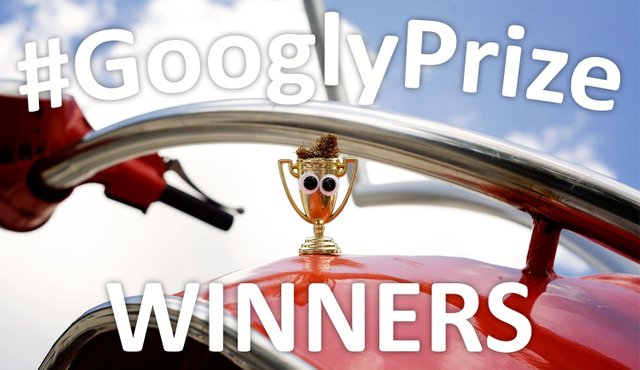 Another round of #GooglyPrize Winners,
and on and on we go for fun and fortune!
And indeed, the googly prize-pool is starting to turn into a colorful little treasure chest filled with tokenized riches of all flavours. We started using the #creativecoin tag last week, and as we do around here, 100% of those rewards are going back to our winners, too...
We now serve a lavish menu of SBD, STEEM, PAL and CCC with some delicious SP delegations on top.
And since the wonderful @brittandjosie thinks it's not enough to nominate just three winners, she donated 2 additional STEEM to go towards the next two runner-ups. Spoiler alert: @stanestyle and @krakonos, you were tied for the 4th place and you'll receive your 1 STEEM each in a few minutes.
now on to the regular program:
---
The Prize Pool:
carried over from last week
1.153 SBD, 9.832 STEEM and 11.401 PAL
in liquid funds
and an available delegation of 415.117SP
plus
100% of all rewards on last week's winner announcement:
0.575 SBD, 8.230 STEEM, 11.431 PAL, 184.8690 CCC and 10.689 SP
adding up to:
1.728 SBD, 18.062 STEEM, 22.832 PAL and 184.8690 CCC
in the liquid prize-pool
60% will be given out today, 40% will be carried over into next round!
1st - 30% | 2nd - 20% | 3rd - 10%
and
425.806 SP for delegations!
delegation prizes are exclusive to winners with low stake and good voting manners
 
 
Need more details and numbers about the Prize-Pool? There's a whole spreadheet for you!
I haven't fully integrated the tribe bookkeeping in there, yet. You'll find it way off to the right: column BF.
---
As always, friends and family on the Planet Googly discord volunteered to choose their three personal favorites from the top-ten posts of the best valid entries made during the past week.
the qualifying posts were submitted by:
@brittandjosie, @stanestyle, @lordvdr, @marpa, @krakonos,
@wakeupkitty, @marblely, @debo-medstudent and @suesa-random
today's guest judges were:
@anouk.nox, @dexterdev, @droida, @krystle,
@marblely, @qwerrie and @steemseph
guest judges can never vote for their own entries
drumroll please...
🥁 HERE ARE THE WINNERS: 🥁
🥉 Today's 3rd winner is: 🥉
@debo-medstudent with
"A new one in the family !"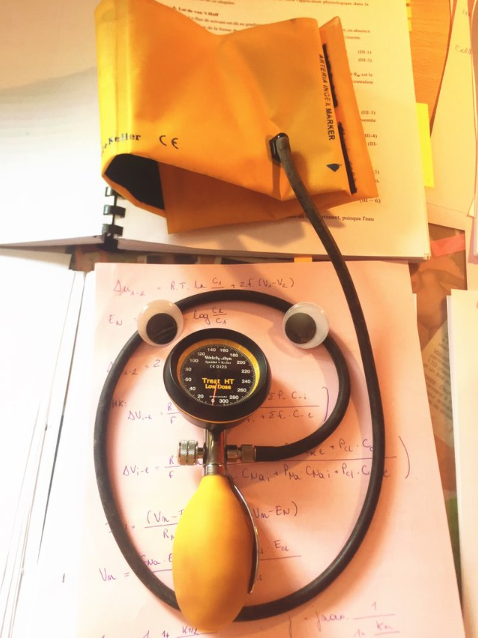 A new one in the family indeed. And after @debo-medstudent's post last week experienced some technical and managerial hiccups in the winner voting, I'm now twice as happy to see her make it onto the pedestal today. Congrats!
🥈 The 2nd winner is: 🥈
@marpa with
"Creating a colorful tire"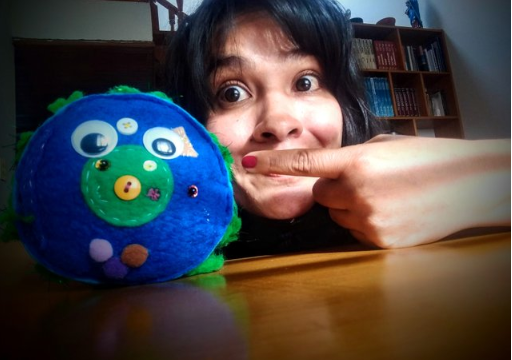 This time our resident googly animator @marpa shows us how she created the newest member in her little crazy family. A very well rounded post if I may say so.
🥇 And Our Grand Winner is: 🥇
@marblely with
"The rippeds"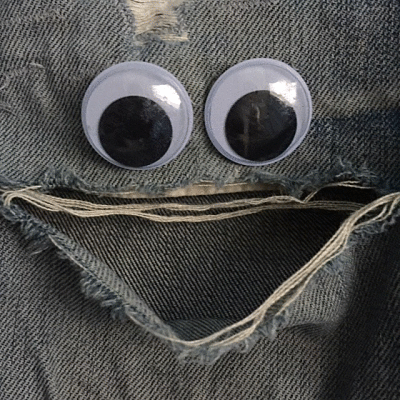 And it's @marblely on the top spot again.
YA BAA DA BAA DOOOOOO!!!
aaaaand
another drumroll, please
🥁 the Googly-Delegation-Winners are: 🥁
you will receive a delegation of
212.903, 127.741 and 85.161 SP
for at least 9 days.
All our winners today qualify for a share in the delegation fund, we're doing the usual 50/30/20 split according to winner placement.
---
prizes are being awarded every 7-8 days
No-Conditions Policy:
No mandatory resteems, upvotes or follows are required!
just:
- get some #GooglyEyes -
- stick them onto something -
- take some pictures -
- make a post with the tag #googlyeyes -
- post original content and don't spam -
- this is a creative contest and not a lottery -
- show us something special and post with passion -
More Winners Every Week!
The prize-pool for the next issue already contains:
liquid funds of 0.691 SBD, 7.224 STEEM, 9.134 PAL, 73.948 CCC
and 413.167 SP for delegations
and
as always,
100% of ALL rewards on THIS POST!
Want to learn more about this contest? Read:
A brief History, some Updates and a few Tips for Winning
Have more questions or just want to hang out? Join:
Planet Googly on Discord
---
bonus image: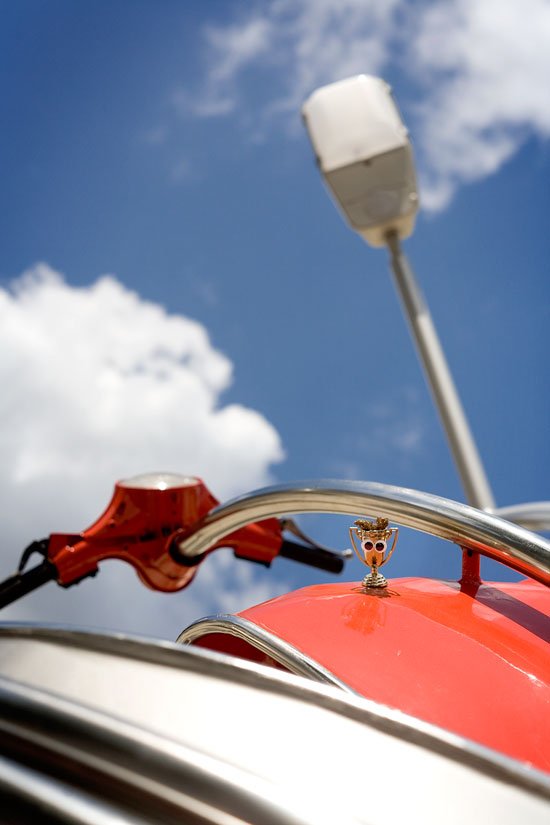 a twisty bendy curvy scooter thingy
---
My special appreciation goes to our googly patrons:
@krystle, @ausbitbank, @reggaemuffin and @drakos!
They are bootsrapping this contest with their ongoing support!
@ausbitbank, @reggaemuffin & @drakos are also running as witnesses,
show them some love by giving them your approval!
More shoutouts go to @perepilichnyy, @abigail-dantes, @ew-and-patterns, @contestkings, @suesa, @thecryptodrive, @charlie777pt, @jasonbu, @shoemanchu, @isaria, @erniegreenhill, @steemseph, @mathowl, @okkiedot, @brittandjosie, @samstonehill, @drakernoise, @kamikaze, @marblely, @marty-art, @roguescientist84, @bashadow, @shasta, @tryskele, @phoenixwren, @insaneworks, @arcange, @monster-one, @brandt, @ran.koree, @jamethiel, @madlenfox, @derangedvisions, @artemisa7, @bucipuci, @marpa, @heyhaveyamet, @suesa-random, @steemean, @lordvdr, @o07, @whitelistauthor, @bubbleburst, @seadbeady, @vaccinusveritas, @gweern, @yo-yo, @ninahaskin, @dexterdev, @estefania3, @wakeupkitty, @bigbot, @yestermorrow, @robofox, @stanestyle, @hazel420, @iovoccae, @steemlandia, @glitterbooster, @mytunes, @shadowmask, @cesinfenianos, @pixelfan, @lukasmining, @xcountytravelers, @newbiegames, @soundworks, @thomasgift, @mandysp, @arnaldoropeza, @ikarus56, @filipino, @sweetkathy, @i-c-e, @dkkarolien, @devault, @linkerstinker, @shahbaz12, @raphaelle, @isnogud, @openledgerio, @sbdraffle, @ingdirect, @unimelb, @iedot, @opc, @orbo, @imbritish, @arsadulislam, @mohaaking, @nurah, @insiders, @kingnosa, @themuffinman, @g2wnlove, @anthive, @badham, @ambercookie, @cerd26, @jchappe, @shahabudin, @changeangels, @laissez-faire, @swelker101, @wishmaiden, @rarebooksleuth, @coolbuddy, @godflesh, @didic, @chinyerevivian, @daniostar, @victorrain, @edryne678, @instagram-models, @cn-ccc for upvoting last week's post and thereby helping to fund this award!!
---
everything is better with #GooglyEyes
Your upvote on this post is funding next week's prize!