❗Hello stemmians❗👻 today I bring you a new post of assasins creed 3, in which we will continue where we left in the previous episode and we will see what new things await us in this battle after the fierce battle we had to sabotage the British ships and stop the bombing over the city of Boston, ❗that said let's start❗🐻🎮🚀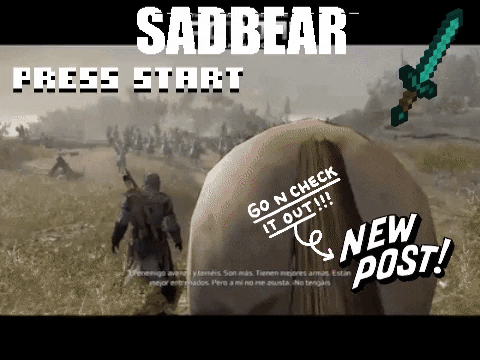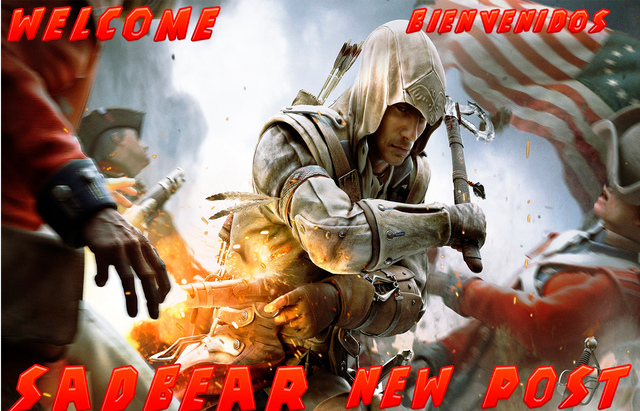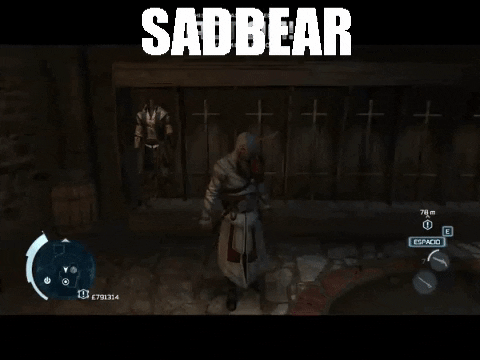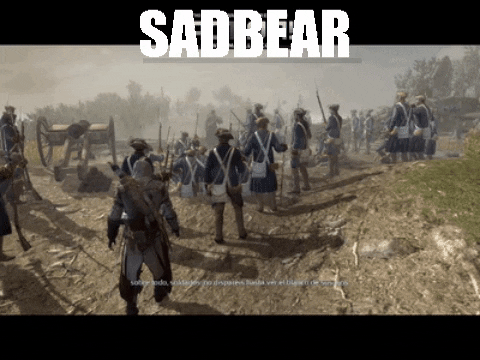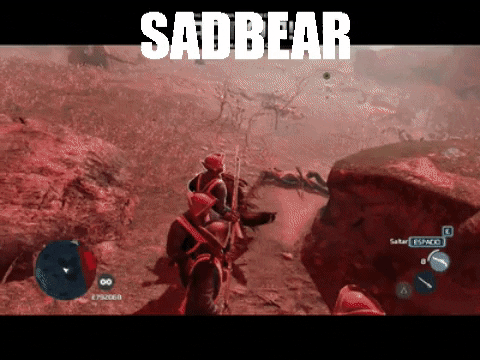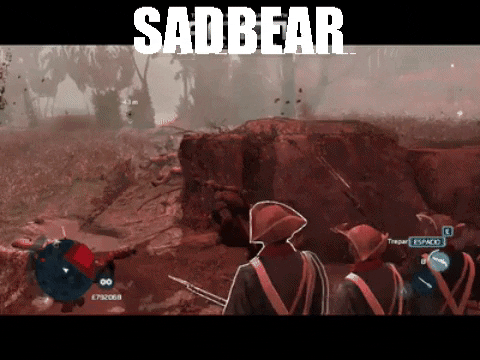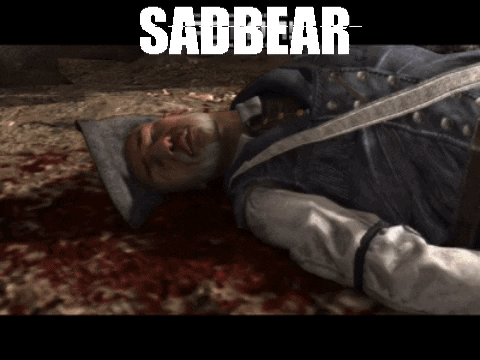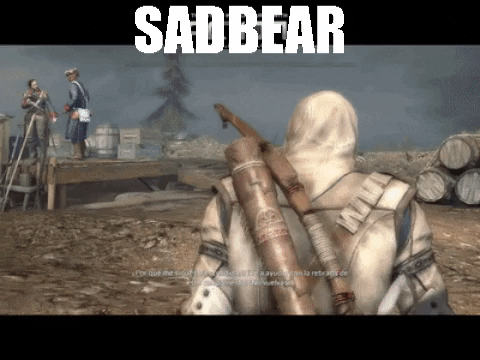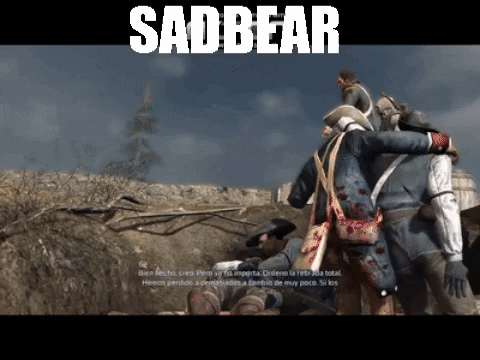 After stopping the British and their warships, pitcarn will retire his camp outside of Boston, where he takes refuge with a large number of troops and heavy artillery, which makes the advance of the patriots very difficult, and this connor sees from afar with the help of General Putnam, before entering the battle connor finds General Putnam giving a speech to his men which sounds quite motivating and this connor lets General Putnam know that if speech was very good and quite encouraging, to which Putnam responds with a sarcastic tone saying that it is a discourse based on lies but that it is those lies that have taken them so far to be able to advance in the battle against the British Empire, Connor seems ironic to this and proceeds to ask the exact position of Pitcarn in order to plan an attack but Putnam tells him that there is no way to reach him without risking too much, suggesting that Connor surround the field or simply hope that the patriots manage to clear the battlefield a bit, but connor immediately replies that he will have to risk a direct attack, and Putnam tells him "And they go 2 times that you propose the impossible today" to which Connor replies "I see no other option" and Putnam responds by looking at the battlefront "because you are crazy like a goat son" and connor simply go and answer "I hope an apology on my return" and thus proceeds to start moving towards the battlefield, which is under a high influence of firepower of the red jackets, which fire their lines of fire nonstop on British troops, and we see that there has also been constant cannon barrage throughout the conflict area, and therefore we need cover ourselves at strategic points so as not to suffer damage from enemy fire, As we proceed with connor in a shower of bullets and bombardment of redcoats, we see how patriots can hardly respond to the intense fire of the British, and see how entire squadrons of patriotic troops fall because of British fire which leaves us at a disadvantage when it comes to reaching the British to attack, Connor surrounds the field and manages to infiltrate one of the sides of his camp and this is where stealth begins and we need to be very cautious so that no one discovers our presence before we can reach pitcarn and kill him successfully, but before with the skills of connor we had to infiltrate without being detected in the field since the simple fact that they detected us in the camp would mean an immediate fort to see us so outnumbered by being in the heart of the enemy, but thanks to Connor's excellent abilities to stealth through the trees and bushes of the forest, we managed to get close to being able to locate pitcarn on his horse and be able to kill him successfully, however there were enough guards patrolling the area in search of some intruder, but in the same way killing some of the guards and climbing among the trees we managed to approach pitcarn to give the final blow, and connor crosses the torso of pitcarn with his hidden blade and this is where the talk between connor and pitcarn begins, and he just asks why he did that, and Connor only replies that he protects the patriots from the Templars and tells him that he knew he planned to kill them, to which Pitcarn replies that he never wanted to kill them that he just wanted to negotiate because there were many things to talk about, but to this Connor replies that because I was looking for war then, and Pitcarn only replies that the control of the Templars is necessary so that there is real peace, and Connor tells him that it is not the solution that the only way out of peace is the freedom of his people and the patriots, and Pitcarn le he replies that they tried to convince the king of this, but he only wants to regain absolute control at all costs, and tells connor that he wields the weapon like a man, but he thinks and speaks like a child and that many people would die because of that, and pitcarn finally dies in front of connor, and before retiring connor in his native language he answers some last words;
"It is better to have faith in something than not to believe in anything"
And followed by this, he takes a letter from Pitcarn's hands but before he can read it or examine it, they see enemy troops approaching and Connor decides to retreat back to Putnam's outpost, after this we see the effects of this bloody battle and we see as the patriots pick up their fallen and their wounded, and we see Putnam talking to one of his officers, and we see that he is impressed to see connor alive again, and connor informs him that pitcarn has died, Putnam seems happy for this but informs connor that they are going to withdraw from new to Boston, because despite having won the victory, They have risked a lot and lost many for so little, and tells Connor that the real objective that the true crucial position is the city of Boston and that they must defend it at all costs.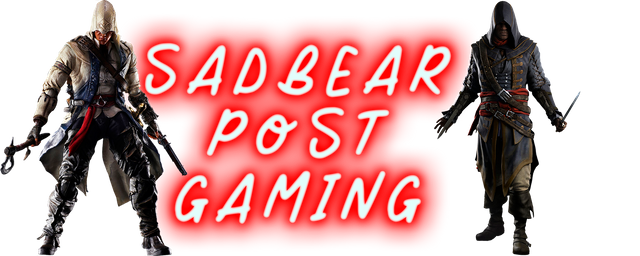 And so far today's Stemmians post, I hope you liked it, but most of all enjoyed it, what did you think of this episode? What do you think of the words of pitcarn and connor in their conversation? Let me know in the comments , if you like my content, don't forget to follow me so you don't miss anything in your steemit feed, without further ado I wish you a good morning, afternoon or evening, ❗until another time❗🐻

Add me on Discord if you would like to give me suggestions for post, or acquire some information #SadBear#6392
VISIT MY SITE ON WORDPRESS SadBear Web
All the gifs and images you saw in this post were taken and edited by me from Assasins Creed 3 INGAME.