Well it's been one of those weeks but we continue to curate and to support the FOODIE community. We are growing as a community and need help. We currently curate in 3 languages; English, Spanish and Indonesian. We want to do more curating and cover more languages! Food is global :-)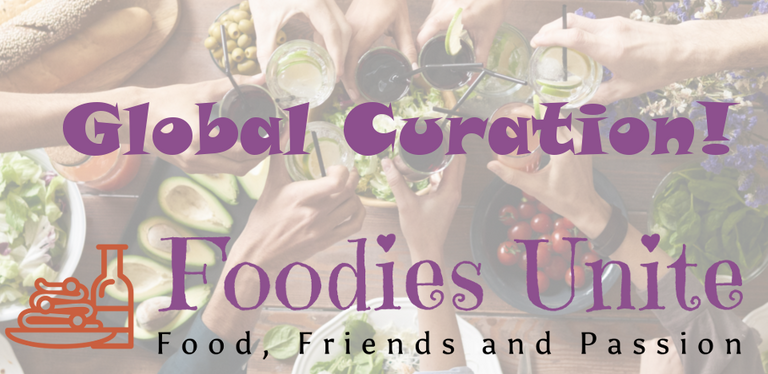 We Love FOODIE posts!
We all hope you're have a great time with your foodie posts. We're so jazzed with the number of posts from around the World; restaurant posts, recipe posts, local markets, local cuisines and more. Our community has jumped to over 330 member in just a few weeks. However, there's a problem, there are so many awesome posts and we're not getting to all of them. And we want to!
Check this out. Since the start of the new year, we've curated over 400 posts from the community. We added two languages, Spanish and Indonesian. If February we curated 249 posts from around the World. Below is a graph of the breakdown.
How do you help!
Join us in curation! We offer FOODIE rewards on a weekly basis! By curating with us you build up your FOODIE nest egg but better yet help promote the many awesome FOODIE posts out there!
What are we looking for?
It's simple. Curate 2-4 posts a day. If you speak/write in another language, other than English, let us know. We'd love to bring on other languages to support. Food is global.
Let's grow together - contact us now!
If you are interested please contact Jasonbu#7143 on Discord to get started. You must have a Discord account to curate.
Join Us and help the community grow!
And remember to use Foodiesunite.net or SteemPeak.com to interact with the community.

Help us help you and become a supporter!
Become a supporter. We're looking for like-minded individuals to help support the @foodiesunite community through delegations. Your support will allow us to help ensure that quality content is rewarded and that we can support ongoing efforts in the community. We will reward any delegation with 2x FOODIE tokens and 20% FOODIE reward per week for the duration that you support @foodiesunite
You can use these custom links to delegate Steem to us:
30SP, 50SP, 100SP, 250SP, 500SP, 1000SP
ALL you foodies come and gather with us in #foodie on https://www.foodiesunite.net!

---
The FOODIE token is a utility token specific to the FoodiesUnite.net site (based on Steem) used for curation, rewards, and contest promotion. The token price is market-driven and may never have any value.