As the Independent Inquiry into Child Sexual Abuse(IICSA) draws to a close we are now receiving their final reports. The inquiry has been tasked with investigating historical cases of child sexual abuse within a range of institutions. Westminster, The Anglican and Roman Catholic church, The internet and Residential schools are among 14 separate investigations carried out by this inquiry.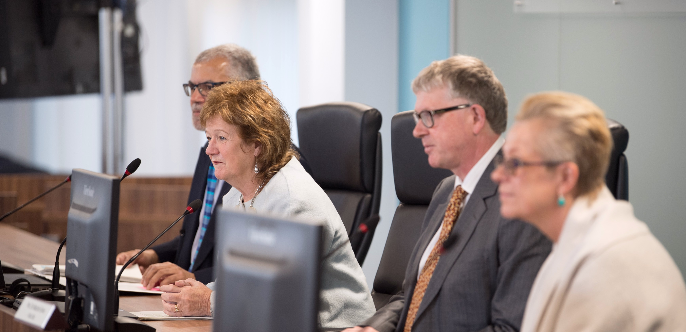 One particular part of the IICSA looked at historical cases of abuse that happened in my home town of Nottingham during the 1960's, 70's, 80's and 90's(Although the inquiry uncovered abuse and failings up to the present day)...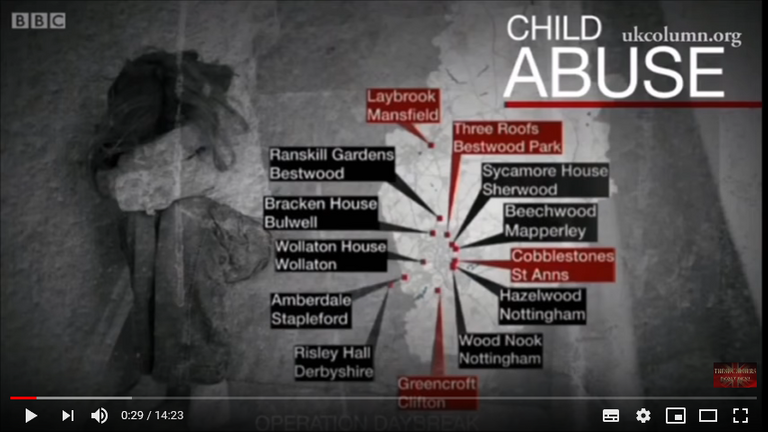 22 different care homes from around the Midlands had previously been placed under Police investigation, during "Operation Daybreak" and "Operation Equinox"(Both of which were highlighted for their massive failings during the inquiry), but it was Nottingham's Beechwood care home that would be in the spotlight for this particular part of the inquiry.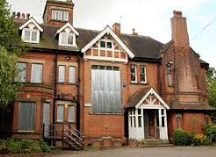 This stage of the inquiry was titled "Children in the care of Nottinghamshire Councils" and 3 key areas where abuse had taken place were chosen for investigation. These were Beechwood Care home, Foster care, and Harmful sexual behaviour between children in care.
Three weeks of hearings took place in October, in which a total of over 90 core participants(CP) gave evidence at the public hearings. The majority of these CP were the victims of sexual and/or physical abuse, while the remaining minority of CP were made up of Councillors, members of the Police, and Staff/Managers of the care homes in question.
At the time of the public hearings I did my best to supply daily live streams(Supplied by IICSA' YouTube channel) and a running commentary on events from the day before. I have also done the same for other sections of this enquiry and will continue to do so until the inquiry finally ends, in March 2020. For those who are interested in catching up, you can easily find these posts by typing "@article61/steemit IICSA" into your browser(add more specific terms, like "Westminster" or "Beechwood" to locate particular topics.
You can also find them all on the IICSA' YouTube channel.
For more information on upcoming public hearings, such as IICSA' investigation into the perverted background of Lord Janner, you may wish to visit the official IICSA website.
I will supply as many links as possible at the end of this post.
As I was saying, three weeks of hearings took place in October 2018 and before I get into the inquiries conclusions I would like to give you all a brief recap about what happened on each day(Supplied by Nottinghamshire Live News).
The first day gave the background to the inquiry, including some of the concerns about abuse of children which were raised.
The second day heard harrowing evidence from people who told how they were abused at the Beechwood children's home in Mapperley.
The third day heard testimony about foster care and Beechwood, including from a woman who was groomed by paedophile Andris Logins. And the fourth focused on abuse in foster care.
The fifth heard evidence from people who were abused by other children whilst in care.
The sixth day was the first where former senior county council officers gave their version of events.
On the seventh day, two former senior managers at Beechwood told the inquiry they had never seen any abuse at the home.
The eighth day heard about chances that had been missed to tackle a foster carer who had been subject to complaints of abuse.
The ninth was told that a social services boss had threatened a worker over giving evidence about Beechwood to an inquest (the boss denies it.)
The tenth heard from the first police witness, a child abuse investigator who told the inquiry that the case of Mansfield foster carer abuser Patrick Gallagher was the most complex she had ever dealt with.
On the 11th day the senior police officer leading Operation Daybreak into historic child sexual abuse told how she was only able to dedicate one day a week to the investigation.
The 12th day heard Coun Philip Owen from Nottinghamshire County Council describe how children's homes could be inspected even if the children weren't there at the time.
The 13th was told how city council leader Jon Collins' view on the scandal was that 'we will apologise when there is something to apologise for'.
And 14th day heard how an investigation into an alleged paedophile ring at Beechwood took place as recently as May this year.
October 26 was the 15th and final day and was dedicated mainly to closing statements, with just one witness being heard.
THE IICSA VERDICT
So, after weeks of shocking evidence and gut wrenching 1st-hand accounts, exposing undeniable abuse, conspiracy and institutional failings (although every Councillor, Police officer and upper-manager who gave evidence tried their best to deny it), we now come to the conclusions of the IICSA...
Below, I have listed some of the highlights from this final report and you may use the link at the end of this post to view the entire report.
The report found some 350 individuals reported being sexually abused whilst in the care of the Councils from the 1960s onwards. The true number is likely to be considerably higher.
It concludes that the sexual abuse of children was widespread in both residential and foster care during the 1970s, 1980s and 1990s. This included repeated rapes, sexual assaults and physical abuse.
From the late 1970s to 2019, 16 residential staff were convicted of sexual abuse of children in residential care, 10 foster carers were convicted of sexual abuse of their foster children and we are aware of 12 further convictions relating to the harmful sexual behaviour of children against other children in care.
The report found that the extent of sexual abuse in foster care in the seventies and eighties was compounded by poor decision-making in cases where disclosure had been made; some known perpetrators were permitted to remain as foster carers and then went on to abuse children again.
It concludes that neither of the Councils have a satisfactory approach to addressing the issue of harmful sexual behaviour between children in care. The case study focusing on this issue found that five separate reports in five County community homes were conducted between 1988 and 1995. In one home, all children resident over a 12 month period were found to have been exposed to harmful sexual behaviour.

For myself and anyone else who watched the hearings, these statements are merely parroting the evidence given at the inquiry and for those who were victims of the abuse, I guess it may serve to validate what they have been trying to expose for decades. Regardless, the evidence has now been put out in the public domain and those who facilitated the abuse have finally had to answer, somewhat, for their crimes.
Unfortunately, this inquiry cannot determine civil or criminal liability of named individuals or organisations, it can, however, still reach "findings of facts" based on what it has heard.
It can also identify practical recommendations for changes needed...
In my opinion the changes needed to rectify the crimes and criminals are vast and would require a complete overhaul of the system, both within the Police and the Child Care services. Sadly, and predictably, this was never going to happen. Instead, the inquiry has made only two recommendations, with others expected once the Lambeth Council inquiry concludes.
The IICSA' Recommendations...
1. The City and County Councils should assess potential risks posed by current and former carers directly provided by the Council. External foster care agencies should also ensure their carers be assessed by those agencies. Any concerns that arise should be reported.
2. Nottingham city Council and its child protection partners should commission an independent, external, evaluation of their practice concerning harmful sexual behaviour, including responses, prevention, assessment, intervention and workforce development.

From a spectators point of view this is a lacklustre response from the inquiry and I can only imagine what this must feel like from a victims point of view. To say these recommendation are stating the obvious is an understatement but maybe they hold a hidden message to the public...Maybe, they are trying to put across to the public the notion that the institutions who have taken it upon themselves to care for the vulnerable are so inept in their duty that they really do need the most basic instructions. In the Orwellian world we live in today it would make complete sense that any kind of public inquiry would just be an illusion of democracy, and on that level it would, again, make sense that any kind of whistle blowing would only be able to happen in a cryptic way....But honestly, I don't think there is even a speck of light at the end of this rabbit-hole. If, like me, you watched these hearings you would know already that the whistle blowers were given a stage, the biggest for some time, and they made it very clear exactly who was responsible. It all came as no surprise to the "woke" contingent in the audience as to who was to blame, although admittedly the inquiry still had quite a few WTF moments. But even after all this exposure, a letter from the Prince of Wales himself, a subject so scandalous that it makes Bill Clinton look like just an everyday wanker, we get nothing! Even after all that, we get just two limp-wristed recommendations, neither of which will be executed.
But, really, what did you expect? How many more times do we have to be beaten-up by the school bully to realise he isn't going to give us our lunch money back?
Frankly, if this subject matter, the revelations involved, and the response it received wasn't enough to provoke some form of revolt I'm guessing nothing will. But maybe that's a bit harsh...Especially considering 90% of the UK have been intentionally distracted by "Brexit".
So it appears it isn't only the Councils and the Police service who are incapable of learning from their mistakes, because we too keep falling for the oldest tricks in the book. But before I go I would like to give you some stats from the earlier mentioned Police operations, "Equinox" & "Daybreak".
The following statistics cover all 14 areas of the IICSA inquiry and not just the abuse of children in care. Nonetheless, they make for a stark realisation of how bad things really are(And I suspect these stats are just the tip of the iceberg).
994 allegations of child abuse
685 suspects allegation have been made against
303 suspects identified
418 people who have come forward with allegations
98 suspects who have died
16 number of people who have been charged
13 convictions so far(12 different people) 7 relate to abuse within care homes
3 Number of guilty verdicts
2 Number of cases not heard yet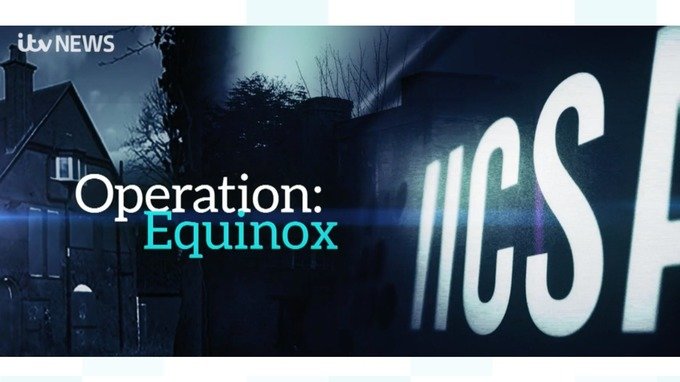 As promised, here are some vital links to help follow this inquiry.
IICSA website
IICSA YouTube channel
IICSA Report - Children in care-
IICSA Timetable
UKColumn
Thank you for reading my post and I hope it was informative to you in some way. If you did enjoy reading this post please give it an upvote or even a resteem :)
Goodbye for now and hope to hear from you in the comments section.