Eco Living Weekly celebrates our collective efforts to live more harmoniously on Mother Earth, and walks hand-in-hand each week with @ecotrain's other curation, Eco Village News. It's a "best of" from posts on the steem blockchain this past week which have used the #ecotrain tag.
What kind of content will get you curated here? Practical, thoughtful, creative and personal posts about literally Making the World a Better Place. From recycling, art, natural health and organic-permaculture to eco-travel, creating change, spirituality, art-poetry-music, natural food preparation and growing-storing-preserving your food and natural medicine. Please attribute quoted material and images which aren't your own, and be thoughtful. You need to use the #ecotrain tag to be considered for an upvote. And please make at least part of your post in the English language - we MANUALLY curate so we need to be able to understand the gist of your post.
We DON'T require you to delegate to @ecotrain, but we'd ask you to please consider it. You can take it back at any time, no questions or stress. Delegation is nothing more than a LOAN of your SP so we can give YOU juicier upvotes. It's a no brainer, really. We also don't REQUIRE you to upvote or support others (all too school-marmy for us!) but, again, we'd ask you to simply give to others what you' like to receive, which is a generous upvote and a thoughtful comment.
MUCH APPRECIATION for the wonderful posts this week.
Please: read, upvote, comment, resteem the posts we've selected for you. And start writing YOUR next @ecotrain post.

While the Festive Season brings a lot of connections, giving and feel-goods, it also produces a PHENOMENAL amount of waste which harms Mother Earth. Nothing very jolly about that. @fleur shares with us the Extinction Rebellion action in Cambridge and the request for mindfulness.

Tis the Season of Giving | Fond Memories with Warm, Wooly Wishes!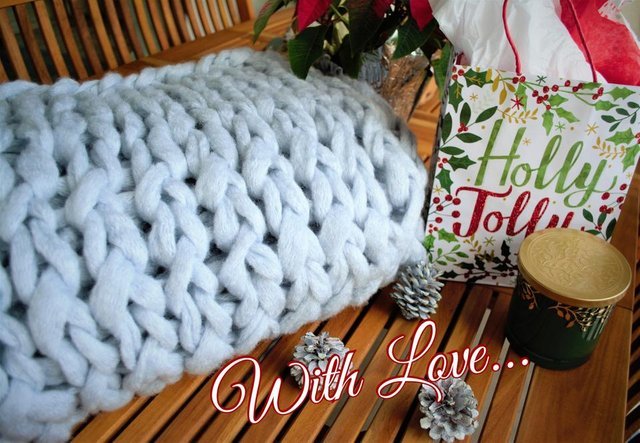 Eco Living is big on HAND made gifts, but @birdsinparadise takes it to new levels with ARM MADE!! She literally knocked up a chunky knitted woolly throw as a gift on her arms. I guess that's one way to reduce consumption, by not even needing the knitting needles. LOL. Now what if you need to pee half way through the process???

How to regenerate the Nervous system and Adrenal glands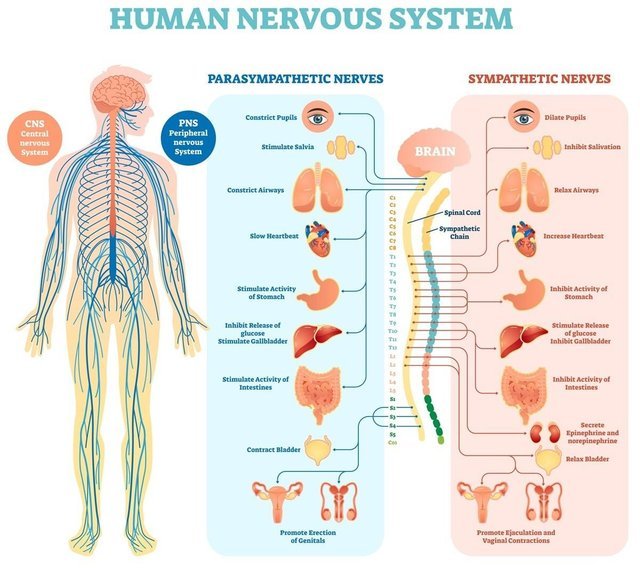 Eco Living requires us to manage our own health and be responsible for our own wellness, but in a fast-paced world, nervous collapse and adrenal fatigue are surprisingly common. @solsticefoods takes us through the basics of nourishing and healing our nervous and adrenal systems, naturally.

Best Eco Living Christmas gift ever? A living plant. The Peppers were blessed by a new little tree from passing guests and are clearly pretty happy about having a new citrus tree in their world. The best time to start getting your seeds and cuttings started to gift people NEXT Festive Season is NOW. :)

A new DIY project for a rainy pointless day before Christmas Eve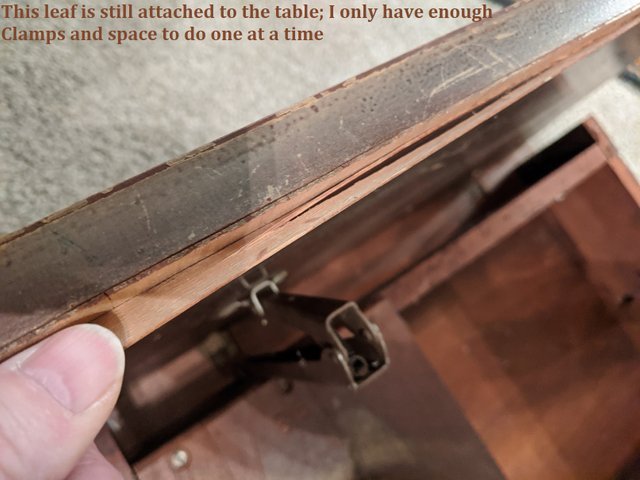 Re-using, upcycling and repairing pre-loved items is Eco Living core stuff. @jerrytsuseer shows us how he put a rainy pre-christmas day to great use to repair a table that's new to him but showing a little wear. Great job at keeping things out of landfill and reusing important timber resources.

How will the EU's system for classifying green investments work?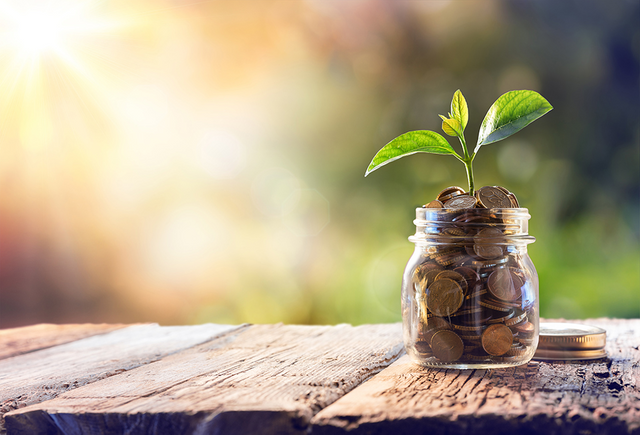 As soon as governments and Big Corporations start regulating things like "green investments', we need to be vigilant and, frankly, probably need a translator. @vlemon continues to be a wonderful bridge to a world many of us willingly sidestep but probably DO need to understand.

Vegan Christmas: Delicious filled sweet peppers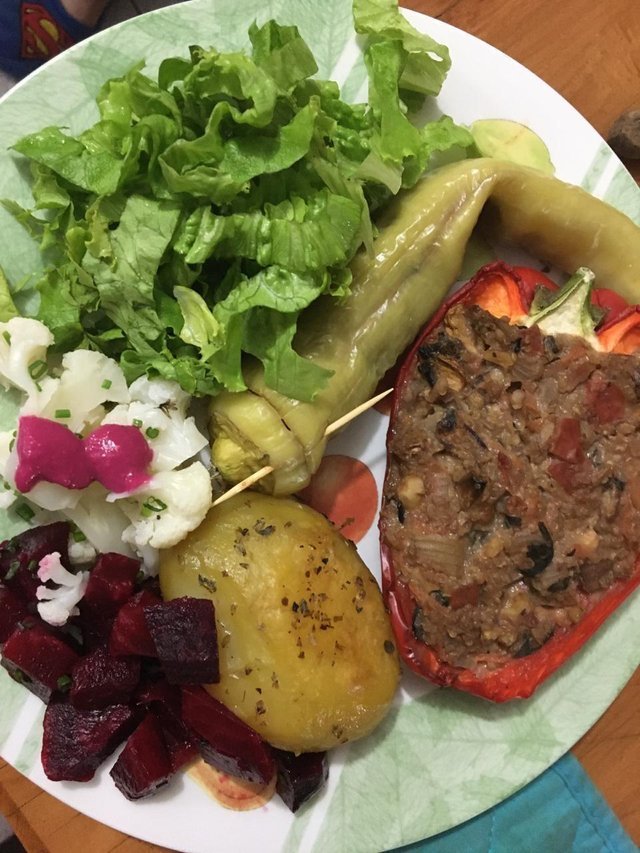 There was a delicious explosion of vegan Festive-Christmas food across the steemiverse this week, and @fenngen held the @ecotrain end up admirably. Be amazed - and hungry - as we're shown the how to, step by step, of making such a yummy, sustainable, healthy and easily-shareable feast-food.

Nature - Healing in the Details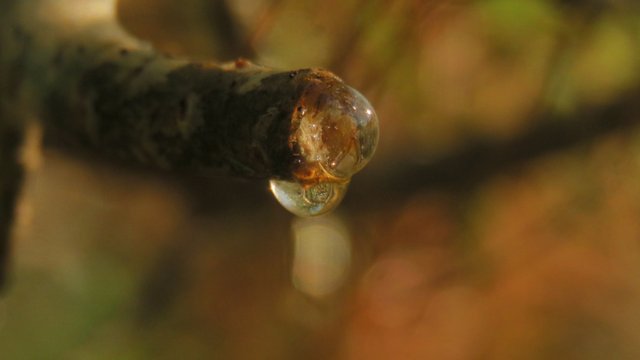 While much of the world was distracted by Christmas and festivities, @sallybeth23 had her eyes - and her lens - firmly on the fascinating healing process of a tree. Eco Living celebrates, appreciates, observes and emulates Mother Nature's amazing ways.

Chicken Roasting on a Wood Stove Fire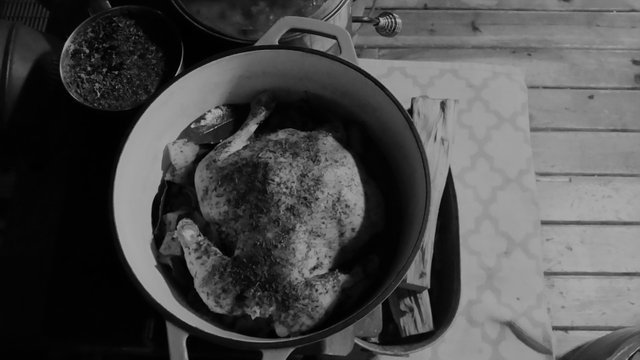 And while many were frantic in their festive season kitchens, @bia.birch was thoughtfully stoking her wood stove, gently cooking up yumminess and counting the cost of burning trees and considering the energy we mindlessly and thoughtlessly consume for cooking. A delicious post in many ways.

The Ecotrain Question of the Week is one way that we, as a digital community, engage and share, learn and inform about things that matter. The QOTW is open to anyone, and we've had some PHENOMENAL engagement this year! The inputs were thoughtful and diverse. @eco-alex has created an ALMANAC of the Questions we grappled with.
🌍 The QOTW Almanac 2019: A Compilation of all our Questions this year.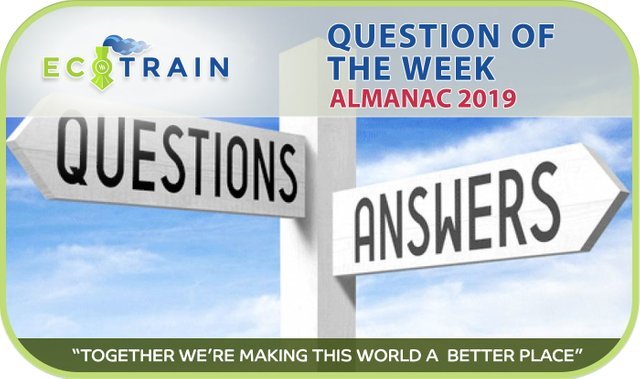 Let us know in the Almanac post comments WHICH QUESTION CHALLENGED YOU THE MOST and also if you have burning questions you'd like us to collectively consider for 2020.

We hope you have enjoyed these eco-living posts - please LAVISH them with upvotes, reblogs, comments and engagement.
If you're able to delegate, or increase your delegation, to @ecotrain, it's a simple and practical way you can help to engage with, and fund, steem eco-villages around the world.
Most importantly, consider writing under the #ecotrain tag this coming week - we love all posts eco-green, earth building, spiritual and natural, but mostly as those things relate to the building and evolution of eco-community.
Wishing you safe celebrations as this decade closes, and a New Year full of inspiration, connection and community as we together try to walk more lightly on Mother Earth.
Much love to you all from @eco-alex and @artemislives.