It is not just about mushrooms photographs.
It is all things mushrooms :)
So today I thought I will draw one.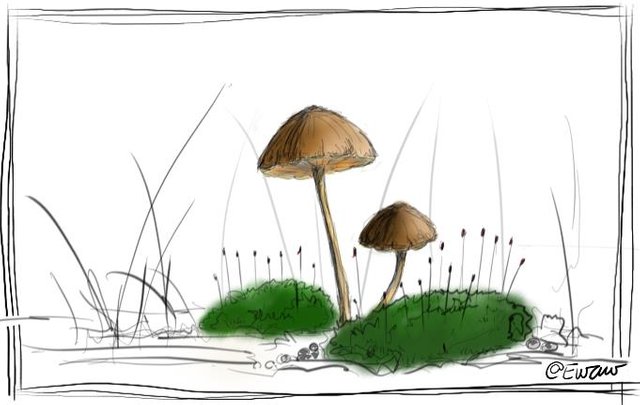 I started with those little mushrooms few days ago. And I left it like that. I really like how they came up and didn't have ideas how to finish the drawings. So better leave it and go back to it when something comes up.
Here is my #fungifriday post from last week. That is the little fella that was my inspiration.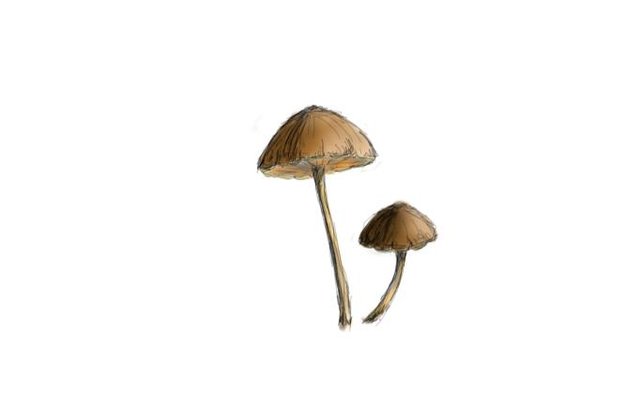 I like how the shroomsies look on the own, they just need some soil level or something. But why not adding more stuff, right? Today I opened the unfinished drawing and added the moss.Which I am less happy how it came up. I have to figure out how to draw it to make it look cool. But the spores are nice :p
Here is a little gif of how it all was slowly coming up.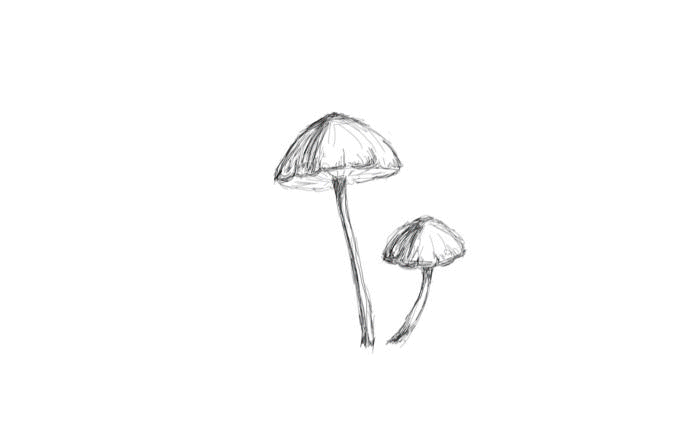 Happy FungiFriday!





My contribution to #FungiFriday by @ewkaw
I hope many of you will join as there are only 2 simple rules:

when Friday comes post your own, original photo/drawing/art/food/anything-at-all of any type of fungi (yes, I will check and report stolen images!)
add #FungiFriday tag (it doesn't have to be your first tag)
That's all :)
»«
All graphics and text are my own.
»»-------------¤-------------««

REGISTRATION | UPVOTE VALUES | NEW MEMBERS BONUS
To support the project
vote for @qurator as a Steemit witness on
steemit.com, or SteemConnect
Thank you.