I was walking to the LRT station from my office last Thursday. It's drizzling. I saw this fella sitting by the wall besides the building... Looking at me...
And I had to "shoot" it since he/she was posing for me... So I took two shots... I would want to get closer but then again I didn't want to scare him/her away... So this was the best distance... I didn't zoom my phone camera either... Wanna "shoot and run" as it's drizzling...🤣🤣🤣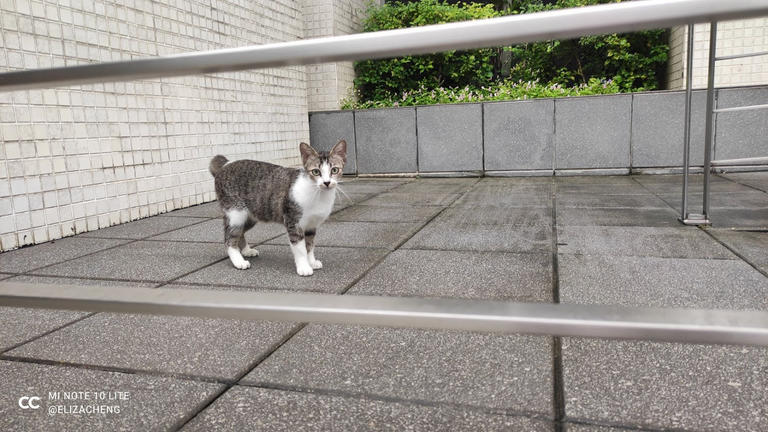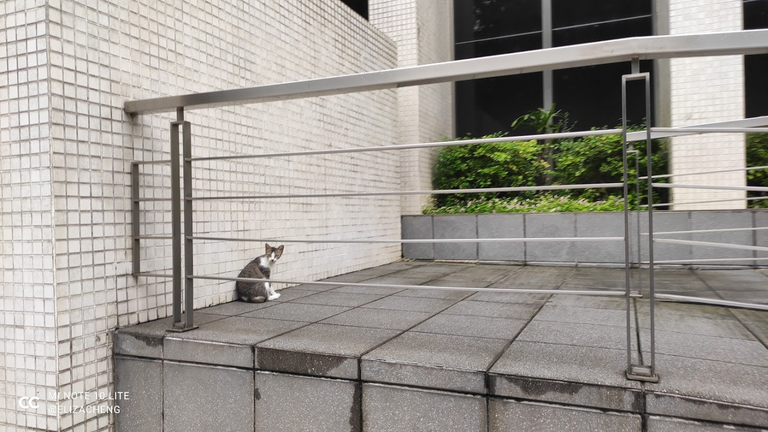 Happy with the two shots I got... I guess this little fella stays nearby here as I always see him/her wandering around... Not sure whether there's any more other cats but I only see one all the time...
Happy Caturday / Happy Saturday everyone! MEOW...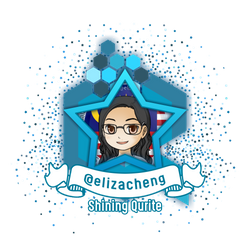 If you like the idea of CREATE and EARN (just like here in Hive), then do you know that everyday while we connect with our family and friends through chatting, texting, voice and video calling, we can EARN from that too? Click on the image to start EARNING from connecting with your family and friends!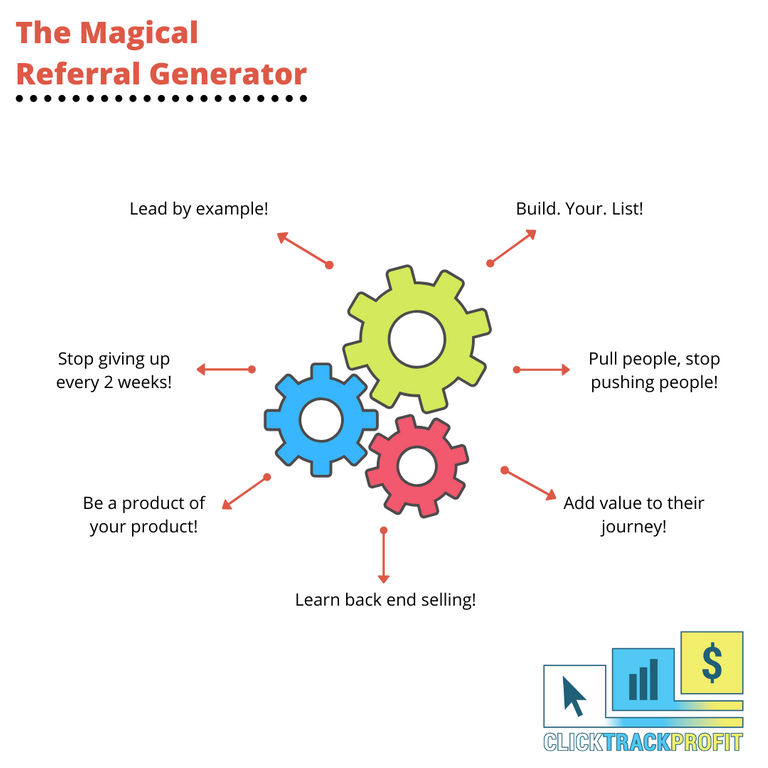 If you are looking for a hardware wallet to keep your crypto, check this out.