Guelder rose (Viburnum opulus)
Hello dear Hive community! I hope you are all doing well and you had a great weekend! Today I would like to introduce you to a plant called Guelder rose and the botanical name is Viburnum opulus.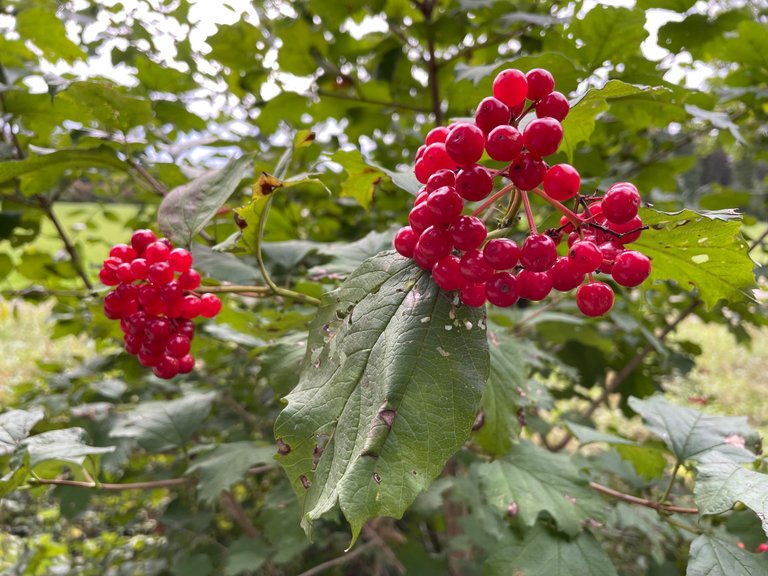 This perennial plant is native to temperate and subtropical climates in the northern hemisphere. Viburnum opulus can grow up to four meters tall and the red berries are ripe in autumn between September and November. The berries are an important source of food for birds!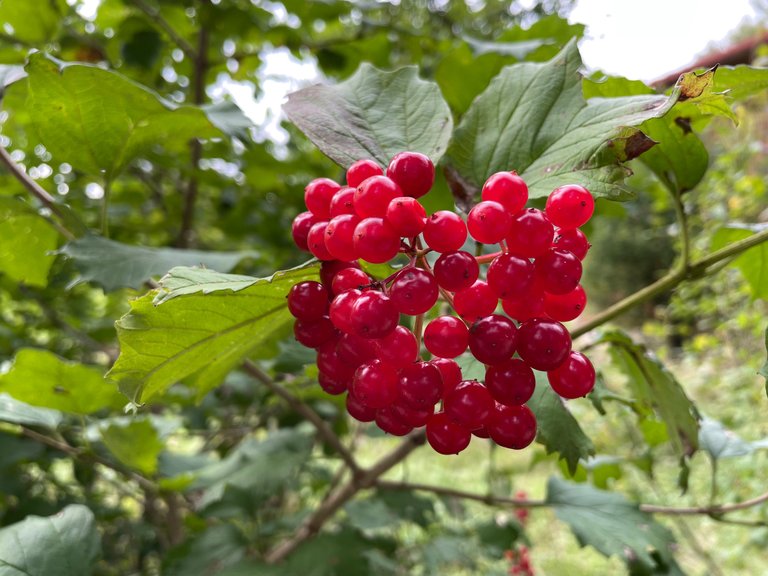 If you are thinking of cultivating this plant, it is important that the place is sunny or partially shaded. The soil should remain loose and permanently moist, as the plant does not tolerate long periods of drought so well.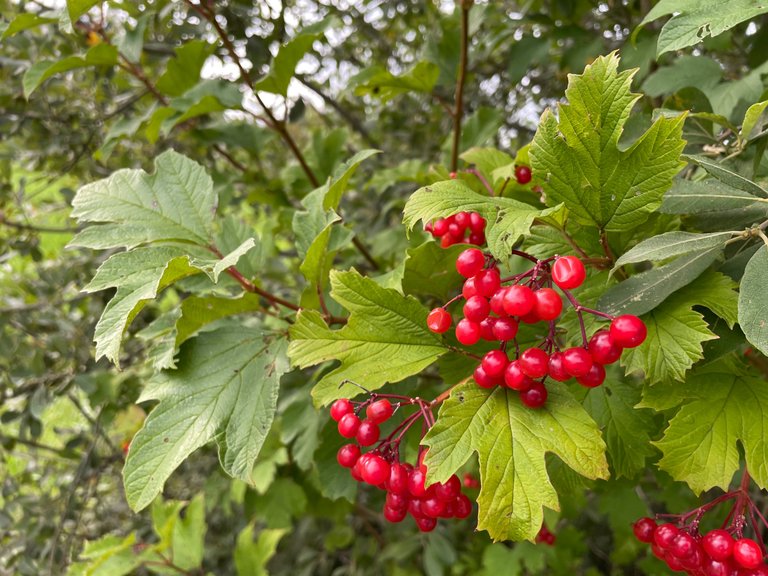 In the spring between May and July is the flowering time of Viburnum opulus and the color of the flowers is white. The flowers have an intense smell and are often visited by bees or other insects.
I hope you liked my short post and it was informative, I took the photos with my iPhone 12.
---
---