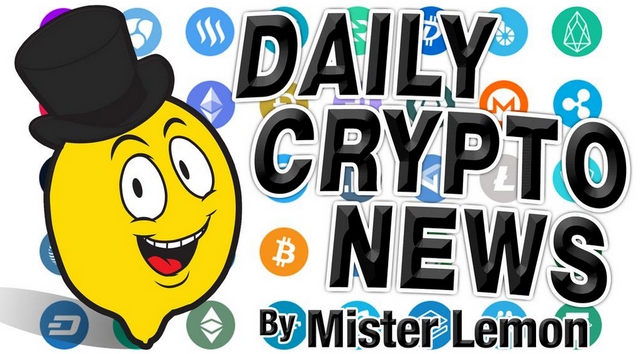 Bitcoin Rejected Near $7K Despite US Fiscal Agreement on $2T Stimulus Package;
China May Ramp up Digital Currency Progress to 'Fend off Risk' from US;
S Korean Province to Fight COVID-19 Recession with Stablecoin Handout ;
Telegram Asks Court to Appeal Halt on GRAM Distribution;
CasperLabs Pivots Away From Ethereum to Fundraise With Its Own Blockchain ;
🗞 Daily Crypto Calendar, March, 25th 💰
STEEM Trading Update
Welcome to the Daily Crypto News: A complete Press Review, Coin Calendar and Trading Analysis. Enjoy!
Rejection just below $7,000 and a failed breakout out on the hourly chart has weakened the immediate bullish case for bitcoin (BTC).
A move below $6,250 would confirm a rising channel breakdown on the four-hour chart and shift risk in favor of a drop to support near $5,700.
The U.S. fiscal stimulus does bode well for bitcoin in the long run, according to analysts. More immediately, the cryptocurrency remains at the mercy of sentiment in the traditional markets
Daily chart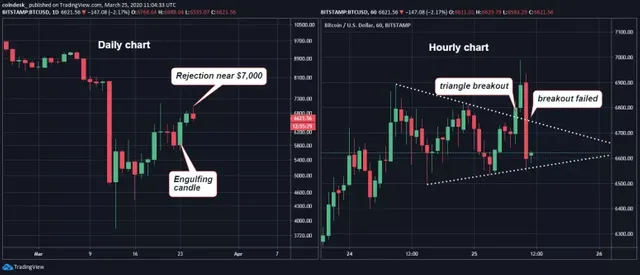 4-hour chart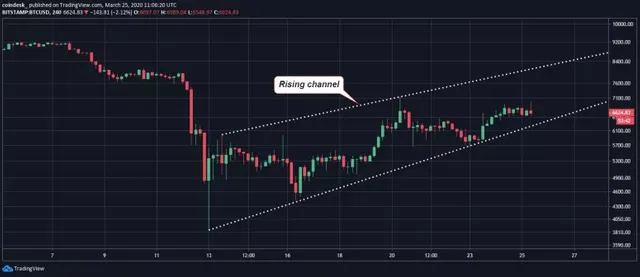 The coronavirus pandemic has disrupted China's economy, but not its digital currency plans. And amid reports that the country is nearing a major breakthrough in its plans to launch a digital fiat, one of the project's key figures is urging caution lest American rivals steal a march on the Middle Kingdom.
In a research paper published by media outlet STCN, the central People's Bank of China (PBoC) Financial Research Institute's principal researcher Zou Pingzuo warned that the Chinese economic plans could face a number of hurdles – including possible complications from overseas.
He wrote,
"If the United States Federal Reserve were to decide to work with Facebook and co-launch a digital currency pegged to the dollar that could also facilitate cross-border transactions […] this type of financial intrusion could be fatal."
South Korea was one of the first nations after China to be hit with a major coronavirus outbreak. But as the health crisis slowly abates in the East Asian nation, government authorities are now looking at ways to deal with COVID-19's economic fallout.
But rather than turning to "money printer go brrr" solutions only, there are suggestions the nation may also turn to a blockchain-powered fix – in the form of stablecoin handouts.
Per Asia Times, the government of Gyeonggi Province, the area surrounding Seoul and the country's most populous region, wants to pool the resources of its three major stablecoin projects, expand them – and give its 13.53 million residents a one-off USD 81 "emergency relief" handout.
In response to the court's preliminary injunction earlier the same day freezing GRAM issuance until at least the trial, Telegram filed a brief notice of appeal with the Court of Appeals for the Second Circuit.
The injunction itself tentatively agrees with the SEC's argument that the contracts governing GRAM issuance — though critically, not necessarily GRAM tokens themselves — seem to qualify as securities under the Howey test:
"For reasons that will be more fully explained, the Court finds that the SEC has shown a substantial likelihood of success in proving that Telegram's present plan to distribute Grams is an offering of securities under the Howey test to which no exemption applies."
Some crypto startups, including Solana and Dapper Labs, are eager to execute fundraising plans regardless of any coronavirus-induced downturn.
Likewise, CasperLabs, the startup formerly advised by Ethereum Foundation researcher Vlad Zamfir, is now partnering with the Singapore-registered exchange BitMax to conduct its token sale in the form of an Exchange Validator Offering (EVO).
"It's a really attractive opportunity to participate with the same terms that are usually only available to institutional investors," said CasperLabs COO Clifford Sarkin.
🗞 Daily Crypto News, March, 25th💰
"The #ValiantVidar hardfork will arrive at block height 496,969. For those of you playing at home, that's around 2PM AEDT March 25."
"The Golem team is back on Reddit next week for our March AMA!"
"The #aeternity #haeckathon in Venezuela was postponed to March 25-26 due to #covid19 risks. It will be performed remotely..."
"On March 25, we will release new #HashOut, the publication where we share #FunctionX dev status."
"On March 25, we will perform #XWallet system upgrade from 14:00-18:00 GMT+8."
STEEM Trading Update by my friend @cryptopassion
Here is the chart of my last analysis :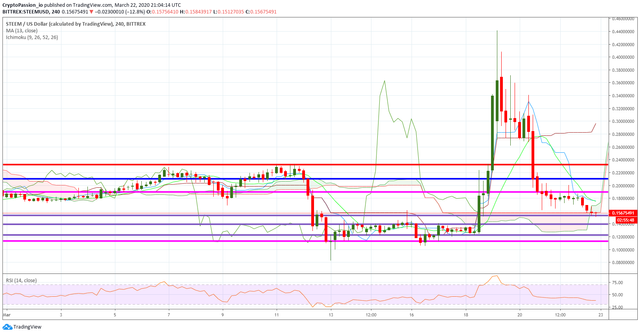 Here is the current chart :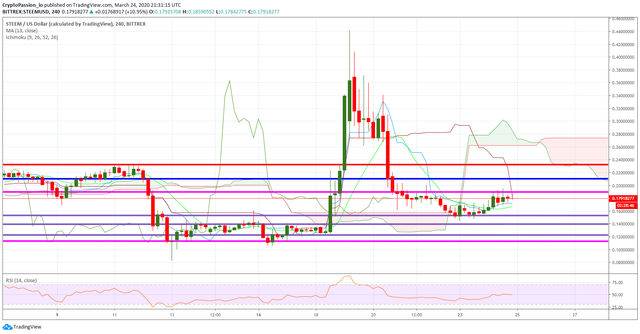 The correction triggered with the hardfork touched perhaps a low. However, we will have to see how the market will react with the sale of some whales which want sold their STEEM. Let's enjoy for the moment the bounce that the 0.15 support line triggered and let's see if we can try to break the resistance line at 0.19$.
Last Updates

You don't want to miss a Crypto news?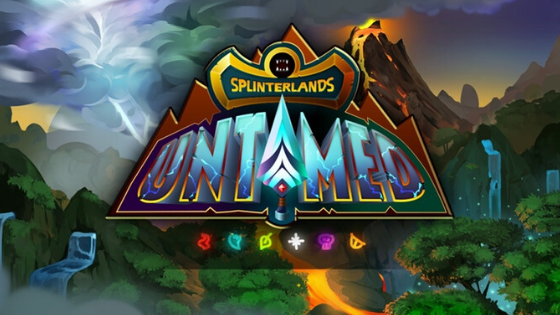 Come try out the new STEEM blockchain game: HolyBread