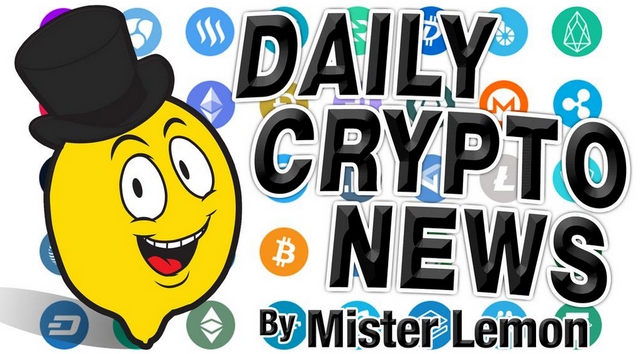 Bitcoin and Altcoins Bears Are Back In Driver's Seat ;
Bitcoin Gold Is Held Captive by Whale With Almost Half the Supply ;
Binance Halts Trading to Resolve Technical Problem ;
National Stock Exchange of Australia Plans DLT Platform to Compete with ASX ;
What Does a Cashless Future Mean? ;
🗞 Daily Crypto Calendar, February, 20th 💰
STEEM Trading Update
Welcome to the Daily Crypto News: A complete Press Review, Coin Calendar and Trading Analysis. Enjoy!
Bitcoin price reversed gains and declined sharply below USD 9,850.
Ethereum dived to USD 250 and XRP is back below USD 0.280.
Many altcoins are down more than 10%, including WAXP, CENNZ, MONA, EOS, and ARDR.
After yesterday's strong increase, bitcoin price failed to continue above the USD 10,200 and USD 10,250 resistance levels. Later, BTC/USD declined sharply below USD 10,000 and USD 9,850. The price is now (09:00 UTC) back in a bearish zone and consolidating near the USD 9,550 support.
Similarly, there was a substantial decline in most major altcoins, including ethereum, XRP, litecoin, bitcoin cash, BNB, EOS, TRX, ADA, and XLM. ETH/USD is down more than 6% and it traded below the USD 265 support. XRP/USD is also down 8% and it is approaching the USD 0.268 support area.
Total market capitalization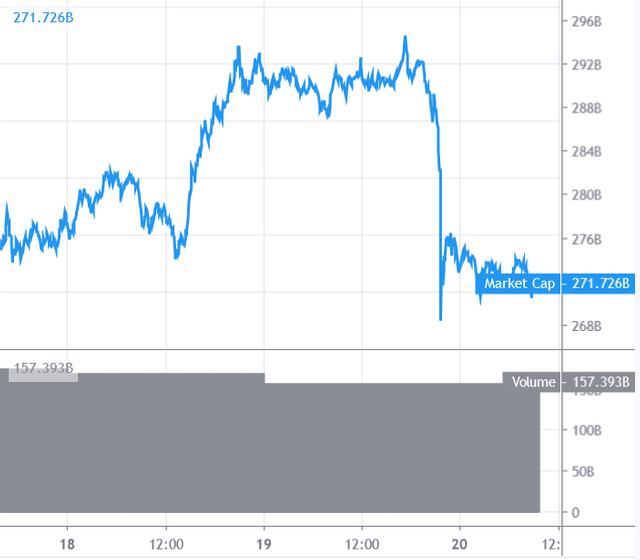 Bitcoin Gold (BTG)'s price is being manipulated by a whale controlling close to half of the circulating supply. These are the findings of an analysis conducted by an independent trader and analyst, who preferred to remain anonymous.
He published his findings in a blog post, where he explained why he believes a single group of people accumulated their way into a huge Bitcoin Gold position, and are now using that supply to control the market.
Accumulation through Bitfinex
The events started in August 2018, when Bitfinex margin long positions began its sharp ascent to include almost two million BTG. The exchange makes its margin data publicly available, which can help gauge the general trader sentiment in a particular coin — for example by comparing the ratio of short and long positions.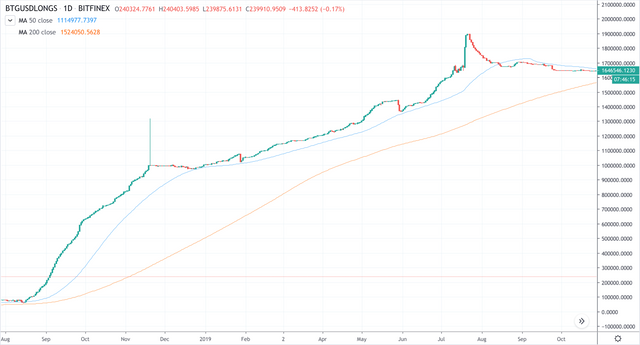 Major cryptocurrency exchange Binance halted trading on its platform to resolve an unexpected technical issue with its infrastructure.
An announcement published by Binance on Feb. 19 notes that, due to unscheduled system maintenance, the exchange suspended most of its activities. More precisely, as of press time, it is not possible to perform "deposits, withdrawals, spot trading, margin trading, P2P trading, lending, redemption, as well as asset transfers from sub-accounts, margin accounts, futures accounts, and fiat wallets" on the platform.
In a statement shared with Cointelegraph, Binance reassured its users that partner exchanges such as Binance.US were unaffected and that trading activity will resume shortly.
Australia's primary stock exchange could soon have a new blockchain-based rival.
National Stock Exchange of Australia owner NSX Ltd. and financial institution iSignthis (ISX), both publicly listed companies, announced Thursday that they are forming joint venture to offer a digital securities trading platform.
Called ClearPay, the new entity will offer a platform will be based on distributed ledger technology (DLT) and provide same day, delivery versus payment (DVP) settlement. iSignthis will integrate its "know your customer's customer" security and other solutions with the platform.
The firms said they intend for ClearPay to compete with the Australian Securities Exchange (ASX) – which is also building a DLT replacement for its outdated CHESS clearing system in partnership with blockchain firm Digital Asset – by providing same-day settlement solutions in an industry that traditionally takes up to 3 days to fully clear trades. The ASX is eyeing July for the start of industry tests of its new platform, which has been in the works for some years.
Many countries are going cashless at great speed. What are the advantages of ditching hard cash and what are the dangers? Somewhere in the near future, physical money will become like relics of different ages, according to the Economist. In other words, hard cash will disappear. It will become electronic - transferred by things like these. So what's the rush to get rid of cash? And what's the cost?
🗞 Daily Crypto News, February, 20th💰
Aeternity (AE), Algorand (ALGO), Bitcoin Gold (BTG), Bitpanda Ecosystem Token (BEST), Celsius (CEL), Crypto.com Coin (CRO), General Event (CRYPTO), IOTA (MIOTA), NEM (XEM), OKB (OKB), SINOVATE (SIN), TRON (TRX), Velas (VLX)
"Blockchain Economy" Date: February 20-21th, 2020 Venue: WOW Convention Center, Istanbul, Turkey.
"Decentraland is proud to announce its Public Launch. 20.02.2020."
We are announcing new tools and indicators on NWC platform (Altcoin Police, Trade Tracker, Correlation and Crypto Mining).
MovieBloc (MBL), V-ID (VIDT)
Binance Community Coin Vote between MBL and VIDT from Feb 20th at 4 AM (UTC) to Feb 21st at 4 AM (UTC).
"Introduction to Zcoin" in Dallas, Texas from 3 - 5 PM.
"We're excited to announce Blocknet Comet! Comet introduces a new codebase with on-chain governance, on-chain Service Nodes..."
STEEM Trading Update by my friend @cryptopassion
Here is the chart of my last analysis :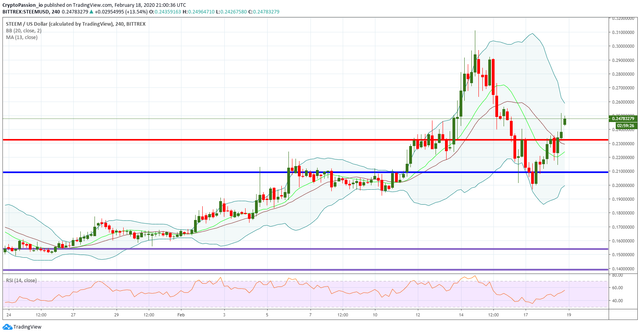 Here is the current chart :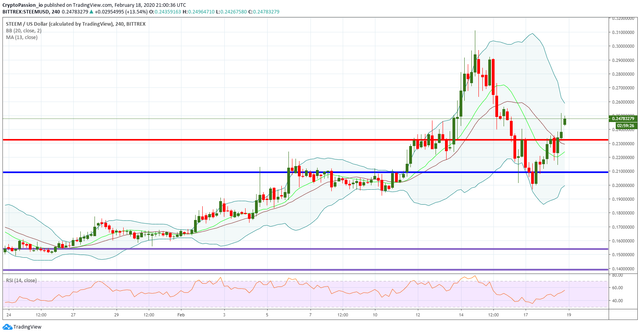 The bounce on the BTC is helping us to confirm the bounce from the support line at 0.21$. Yesterday, I was saying you that that line was still alive and this nice bounce just confirmed it. We broke back the resistance line at 0.23$ and we could try to go test the previous high around 0.29-0.30$. Go go STEEM and show us that this blockchain has still a nice future.
Last Updates

You don't want to miss a Crypto news?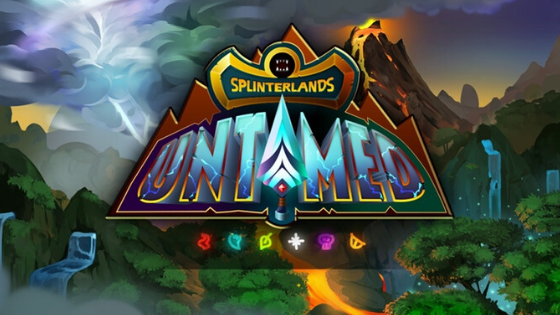 Come try out the new STEEM blockchain game: HolyBread