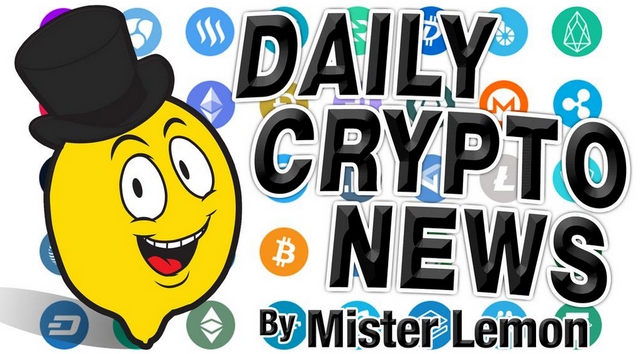 Bitcoin Hits 5-Month High Following Fed Chair Powell's Privacy Praise;
This is How "Bitcoin Only" Narrative Might Help Altcoins in 2020 ;
Bitcoin's Mining Difficulty Stagnates as Coronavirus Outbreak Delays New Equipment;
A Million EPayments Accounts Frozen Due to Regulation Control ;
JPMorgan Might Merge Quorum With ConsenSys;
🗞 Daily Crypto Calendar, February, 12th 💰
STEEM Trading Update
Welcome to the Daily Crypto News: A complete Press Review, Coin Calendar and Trading Analysis. Enjoy!
Bitcoin's (BTC) price is trending solidly back above the 5-digit figure mark.
At around 15:00 UTC on Feb. 11, the price of BTC rose back above $10,000 from around $9,850 to $10,351 within an hour after succumbing to a small sell-off beneath the $10,000 level on Feb 10, CoinDesk BPI data shows.
The peak figure represents BTC's highest point in over five months and offers a shift in trend from bearish-to-bullish in the mid-term as it continues to print new highs in 2020.
The recent rise in BTC's price comes amid Federal Reserve Chairman Jerome Powell's testimony to the U.S. House Financial Services Committee on Tuesday in which he discussed the need for privacy amongst digital currencies when eyeing through the lens of China's digital yuan.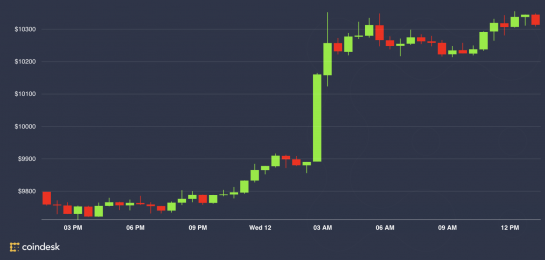 A "healthier distribution" of the market is upon us, as a result of an eventual decline in Bitcoin (BTC) dominance and an altcoin bull run, estimated token data and rating agency TokenInsight.
The agency published their 2019 cryptocurrency annual report, writing that the 2020 crypto market as a whole will see a stronger move, and this will be combined with a number of halvings events, "solidifying the market foundation for a bull market." Specifically, Bitcoin's upcoming mining reward halving in May is likely to have a limited impact on its price in the short term but will have a positive long-term effect.
Altcoins' 2019 was a year of fast growth, says TokenInsight, but BTC dominates the market nonetheless. However, "Bitcoin dominance will see a reasonable decline followed by an [altcoins] bull run to distribute the market in a more healthy way," they write.
January, a key measure of competition among bitcoin miners has stagnated in the past two weeks as the coronavirus outbreak disrupts economic activity in China.
The slowdown in the growth of so-called mining difficulty signals that miners have had to pause upgrading equipment after the epidemic prompted Chinese authorities to impose a quarantine and major mining equipment makers delayed production and shipments.
Mining difficulty – which gauges the effort required to solve math problems in order to win newly created bitcoin – adjusted on Feb. 11 to a level 0.52 percent higher than 14 days earlier, data shows. That's a significant drop from the growth rates of 4.67 and 7.08 percent, recorded on Jan. 28 and 14, respectively.
EPayments Systems Ltd, a United Kingdom-authorized electronic money institution, must suspend online payment operations due to the Financial Conduct Authority's anti-money-laundering (AML) procedures.
EPayments has released a short statement on its website and has sent out emails to its customers to give a few details on the FCA's regulatory checks. This regulation has frozen ePayments one million user accounts and has banned new account openings.
"Following discussions with the FCA, ePayments has agreed to suspend activity on customer accounts until remedial action has been undertaken to the satisfaction of the FCA."
Within the next six months, U.S.-based investment banking giant JPMorgan Chase is likely to announce that its blockchain unit Quorum is merging with major bockchain company ConsenSys, Reuters reported, citing people familiar with the plans.
Both companies are already in talks over this potential deal, a source close to the situation confirmed to Cryptonews.com. The plan after the merger is to maintain the Quorum brand and keep the technology open source, Reuters added, citing one of the sources. No further details about the merger were provided.
JPMorgan built the Quorum blockchain internally using the Ethereum (ETH) network, while ConsenSys was founded by Ethereum co-founder Joseph Lubin. According to Reuters, JPMorgan has been considering spinning off Quorum for around two years.
🗞 Daily Crypto News, February, 12th💰
Binance Coin (BNB), Pundi X (NPXS)
"Blockchain Demystified with Binance Crypto Legislation" from 6:30 PM - 9:00 PM in Singapore.
"... Join our workshop on Wednesday, February 12th during BUIDL Week."
"Live Telegram AMA with Bitmart Exchange" from 3:00 pm to 4:30 pm (GMT).
"Join #Chainlink's fireside chat between @EidJohann and Joe Petrowski of @ParityTech on February 12th at 5:30pm in Denver, CO."
"Users... will be able to withdraw only native $ONE coins with an effective date on Feb 12, 2020, at 3 pm GMT+7."
STEEM Trading Update by my friend @cryptopassion
Here is the chart of my last analysis :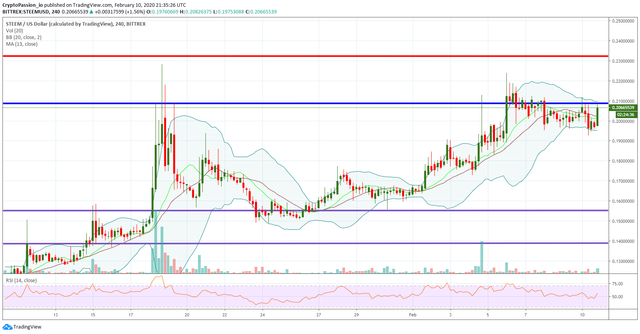 Here is the current chart :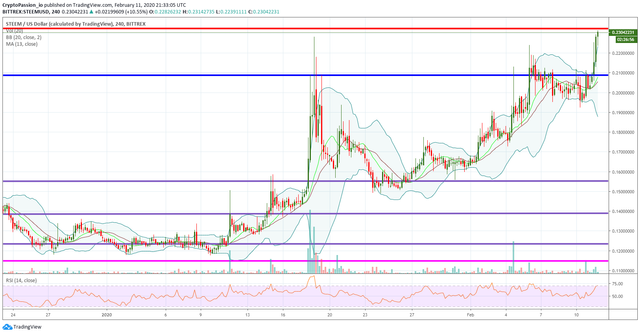 Look how this UP is powerfull. Is start to be used to see the STEEM quiet during some days and have a nice UP just after. It remembers me nice moment in 2017. Let's hope we will be able to have the same feelings quiet soon. So let's come back to the trading topic. 0.21$ has been broken powerfully and we are now attacking the 0.23$ resistance line. Go Go Steem, we can break it for sure.
Last Updates

You don't want to miss a Crypto news?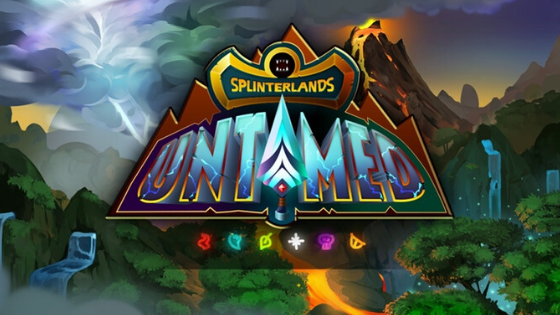 Come try out the new STEEM blockchain game: HolyBread