Hello dear readers!
The idea of ​​having the resources that allow you to live a comfortable life, without many deficiencies, need for food, clothing or footwear, to travel, to know places around the world, to collaborate to meet the needs of others, is an idea that at some point It has nested in our mind, we have considered and evaluated trying to find real possibilities that someday we can have a million dollars.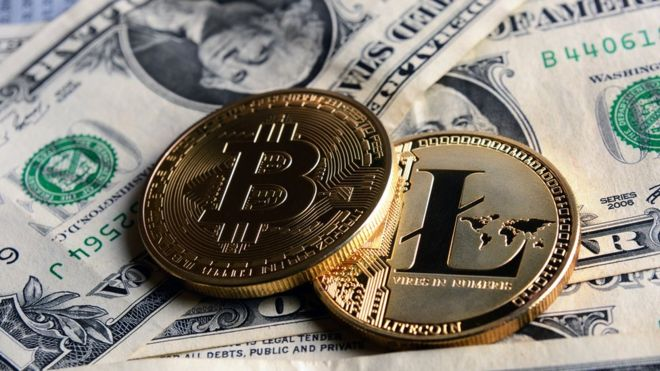 Fuente
Can Bitcoin make us millionaires? Can cryptocurrencies change our lives? It is a question that flutters in our minds today and drives us to invest with the hope of one day reaching the crypto dream that places our names in the statistics of millionaire people thanks to Cryptocurrencies
Encouraging stories
Bitcoin enters the scene in 2009, a year that will be remembered as the year in which a technology that revolutionized the world economy broke out, to change the presentation of money as we knew it, before BTC fiat money was the only form of commercial exchange known, or at least it was the most popular and the most used.
After 2009, or rather 2017 everything began to change, stories began to emerge that attracted the attention of many people, arousing an unprecedented interest in virtual money, making us believe in the certain possibility that this new technology can change our economic reality
To understand and calculate our chances of reaching at least one million dollars by investing in cryptocurrencies, it is necessary to analyze some of these stories that many of you know and that perhaps have become the source of your inspiration, which fill you with optimism and They make you believe that sooner or later you will have the stroke of luck that gives you what you are waiting for.
Erik Finman
This lucky young man began his investment in Bitcoin when the currency only cost $ 10 which allowed him to acquire his first Bitcoin. After a few years the currency increased to $ 1,100, as the bull market increased, the young man sold Bitcoins for the sum of $ 100,000.
With the profits obtained with BTC, Finman invested and created his own business. In 2015 he was made an offer to buy the business where the young man had to choose between $ 100,000 or 300 Bitcoin, the young man ended up choosing the 300 Bitcoin that by then was It was quoted at $ 200. By 2018, Erik Finman already owned more than 400 Bitcoin, a very important sum for someone who believed in Bitcoin.
---
Eddy Zillan
Zillan entered the cryptocurrency trade at the age of 15 when he was practically a minor to start trading in exchanges such as Coinbase. However, Eddy ignored and ignored the age requirement to open an account in Coinbase exchange and Kraken with an initial investment of $ 100.
The first 24 hours produced a 10 percent gain that resulted in $ 10, which led him to increase his investment to $ 12,000, which was basically all the savings he had when training tennis.
In one year, its assets had increased in value to around $ 350,000 before they skyrocketed to more than 1 million.
---
Kristoffer Koch
The story of this millionaire is very particular, Koch invested in Bitcoin for the first time in 2009 the sum of $ 26 and forgot about the investment, in 2013 when BTC begins to sound louder and prices begin to rise Kristoffer remembers the investment made Years ago, after struggling to recover the password he had forgotten, he was pleasantly surprised that in 2009 he had bought 5000 Bitcoins that at that time had a value of $ 886,000. After buying his own apartment, Coch continued to invest in Bitcoin which has made him a brand new millionaire.
How are you? We found several more stories of people who saw their lives change for their investment in Bitcoin and other cryptocurrencies, or founders of cryptocurrency projects that managed to achieve success and exceed one million dollars.
---
Our possibilities
Based on these and other stories I wonder if investing in cryptocurrencies can make us millionaires, what do we need to achieve what they achieved?
There are several important things we can analyze from these stories. First of all, everyone invested in Bitcoin with really low prices, when the currency was worth virtually nothing, a condition that is very difficult to repeat, I think we will not see BTC cost $ 10 again.
Second, all these people benefited from the bullish rally until Bitcoin reached its all-time high in 2017, this plays in our favor as the most optimistic analysts expect Bitcoin to exceed its historical high of $ 20,000, to reach $ 50,000 and up to $ 100,000, I don't know if these predictions are well founded, But this is what some experts are writing.
Thirdly, these millionaires were patient, the most common characteristic among all the people who achieved fortune with cryptocurrencies is patience, some of them even though sometimes they have had losses in any downward trend, they have decided to keep their investment and even increase it .
It is said that for a cryptocurrency investor to see real and substantive gains in his investment, he must wait at least 5 years to see the fruit of the investment.
---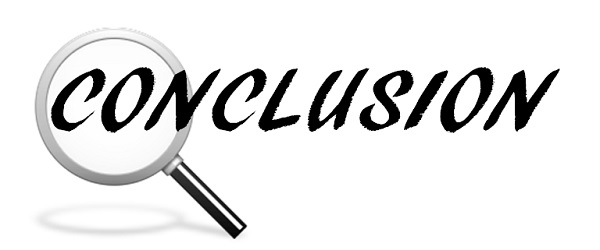 Fuente
In conclusion you have to be very patient, have a good reading of the market and in the end a bit of fortune to succeed and reach the million dollars that we so long to have in our bank account or in our wallet.
We are fortunate that cryptocurrencies, despite their volatile prices, are consolidating more and more, successful projects maintain the interest of investors and are beginning to make a difference in today's economy.
Let me know your opinion: Do you think cryptocurrencies can make us millionaires?
---
PROJECT #HOPE An Initiative to give hope!
@crypto.piotr, @project.hope, @cyberspacegod, @achim03, @lanzjoseg, @fucho80, @neavvy, @juanmolina, @jadams2k18, @machnbirdsparo, @honarparvar, @guruvaj, @alokkumar121, @edgarare1, @flash07, @djennyfloro, @gandhibaba, @reverseacid, @yonnathang, @mariusfebruary.
---
Visit our website