This is my entry into the "Behind The Photo" competition. I call it "Holi Boy".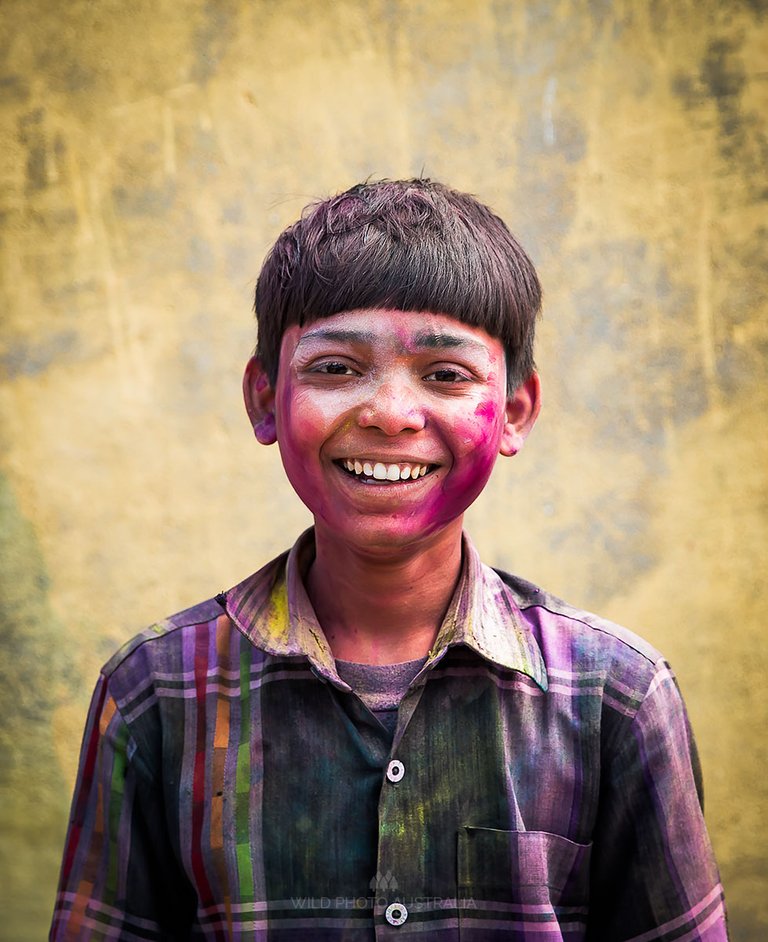 I travelled to India in 2015 for a month, and one of the highlights of my trip was the chance to photograph the Hindu Holi festival. This colourful festival celebrates the arrival of Spring, and sees pretty much every Hindu covering each other in kilograms of colourful powder and water.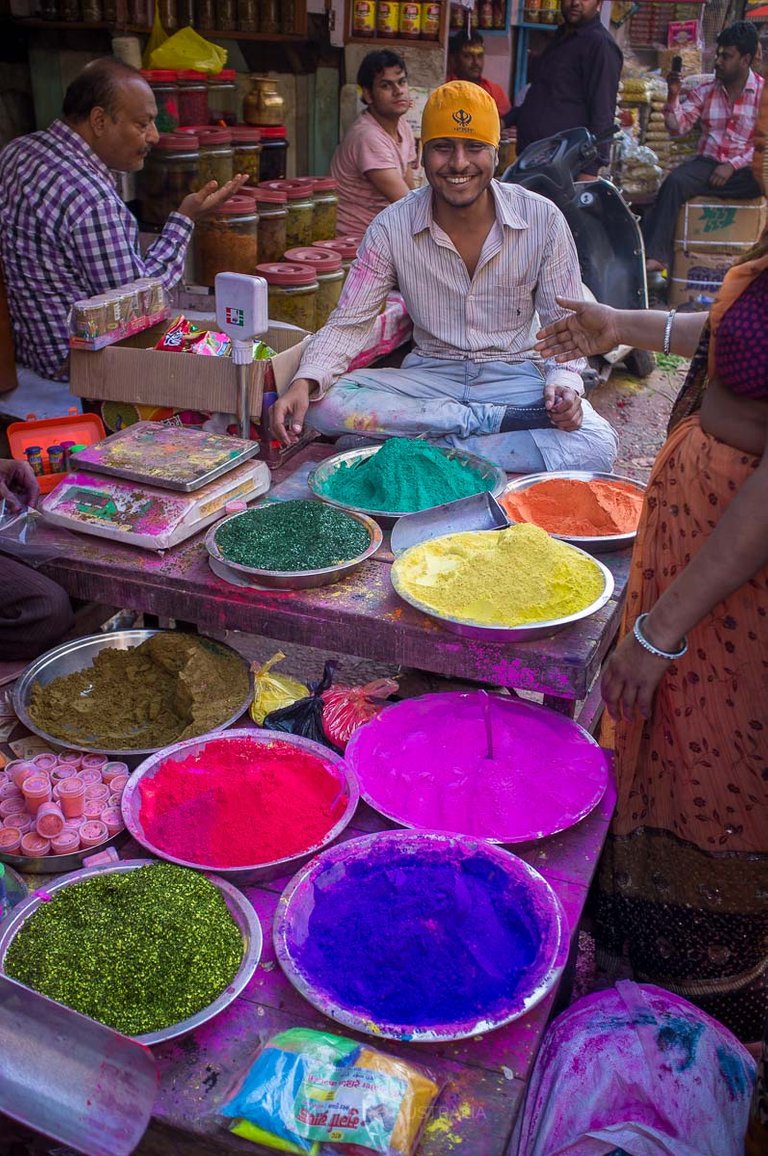 Kids absolutely love it, as you can imagine, and they provide the perfect subjects for a photographic essay.
I chose to venture to Vrindavan and Mathura in Uttar Pradesh, famous centers for the Holi festival. A common photograph from these towns is a scene of iridescent revelers inside a tightly packed temple amongst a cloud of colourful powder. Without a proper cover for my camera, I chose to avoid the temples for fear of wrecking my camera.
However, another photographic subject presented itself in the main street - kids up on the rooftops throwing colourful water over the revelers below.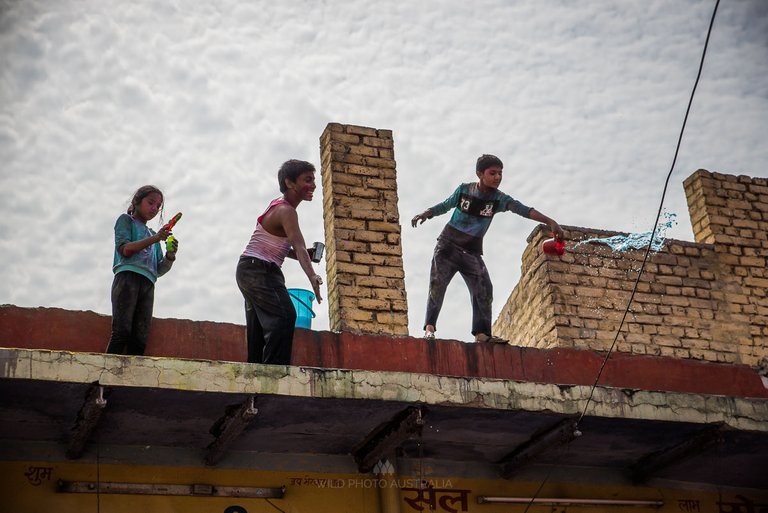 I'd heard it said that tourists weren't allowed on the rooftops, but I thought I'd chance it and try and find my way up there. Heading into a maze of buildings and stair cases I passed friendly locals who directed me up to the roof. The kids up there were more than happy to have me up there taking pictures of them.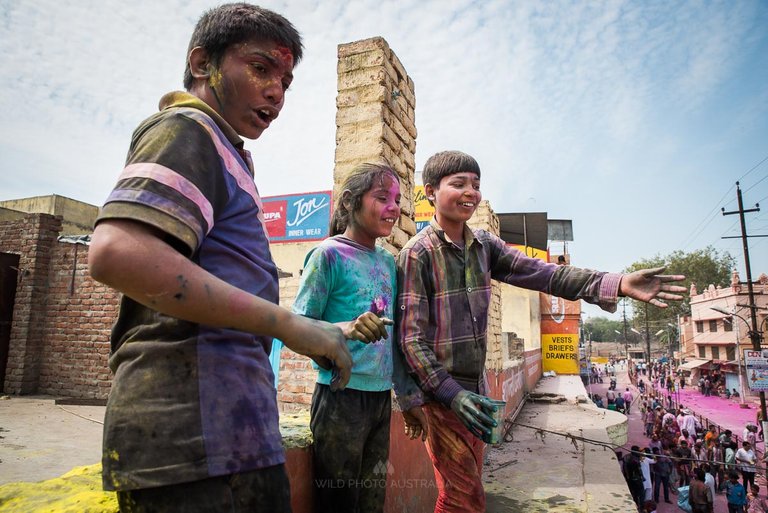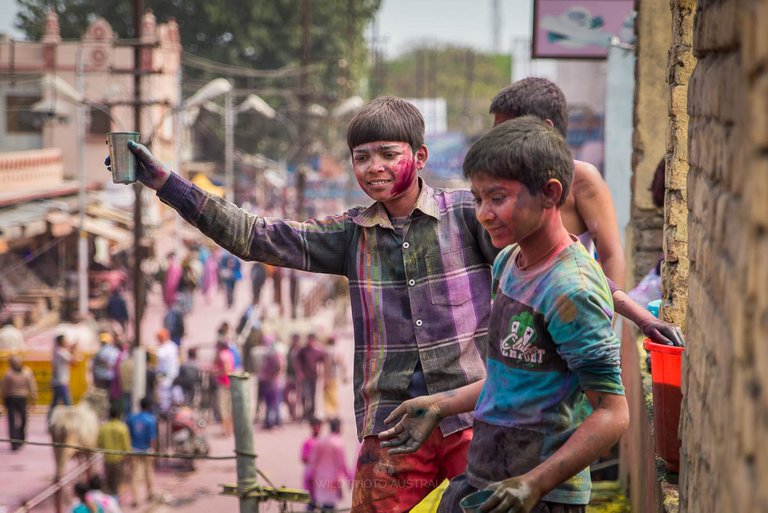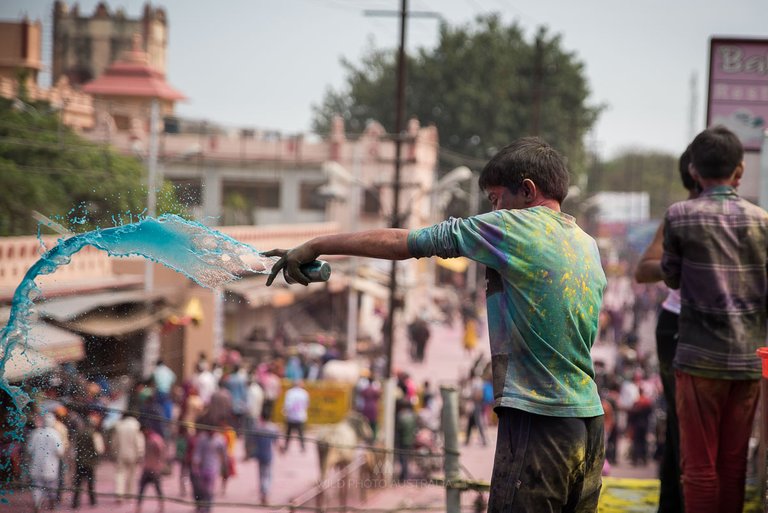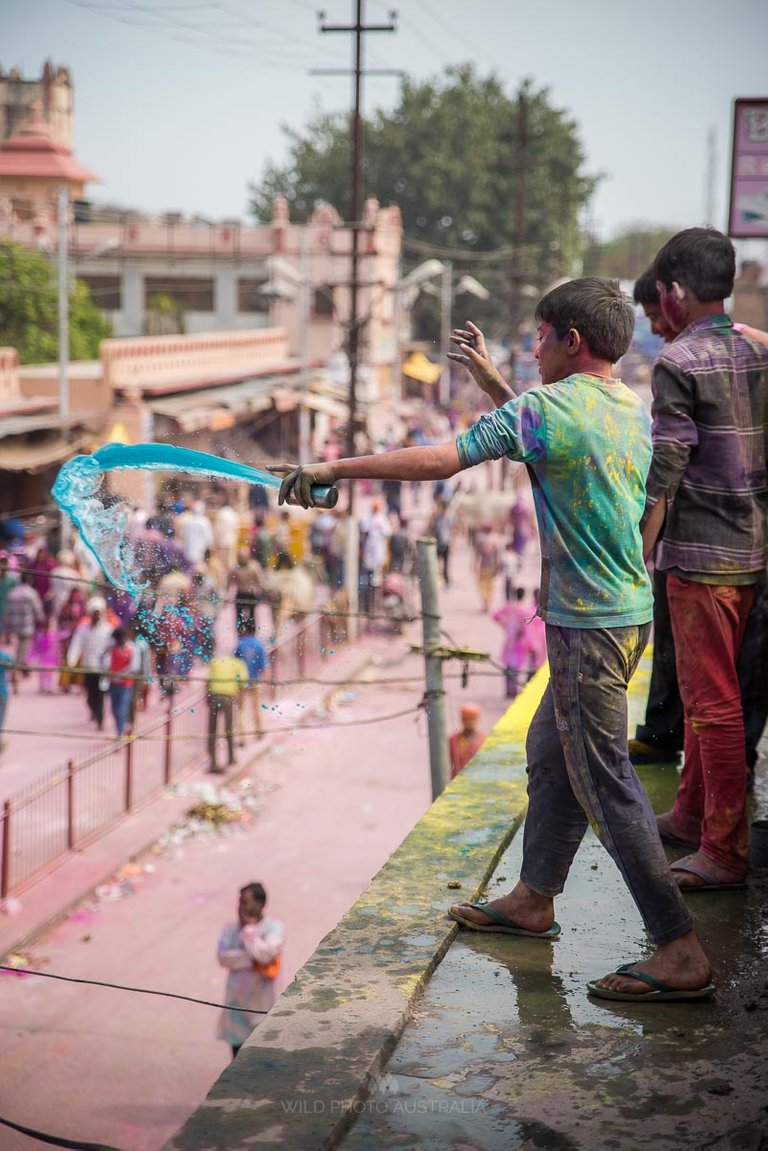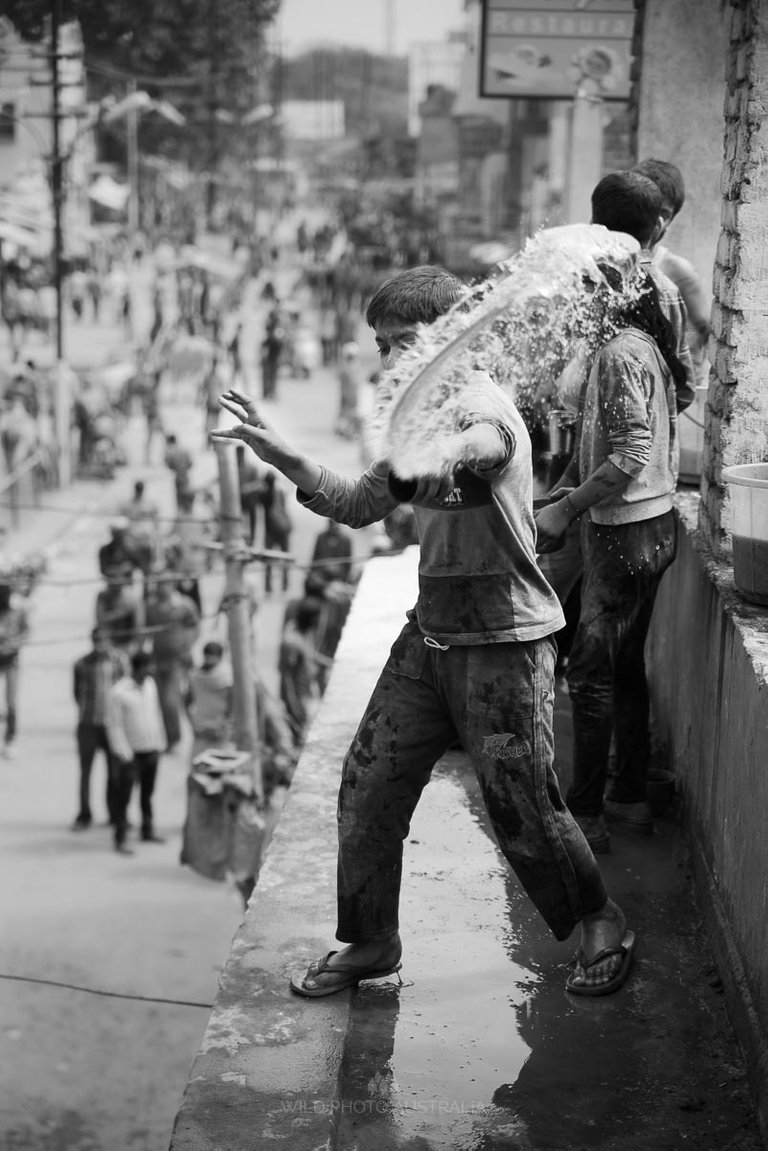 I spent about 15 minutes up there photographing the kids and some of the scene below. The height offered a good vantage point for some of the goings on below, and also meant I wasn't the one getting drenched with colourful water. :)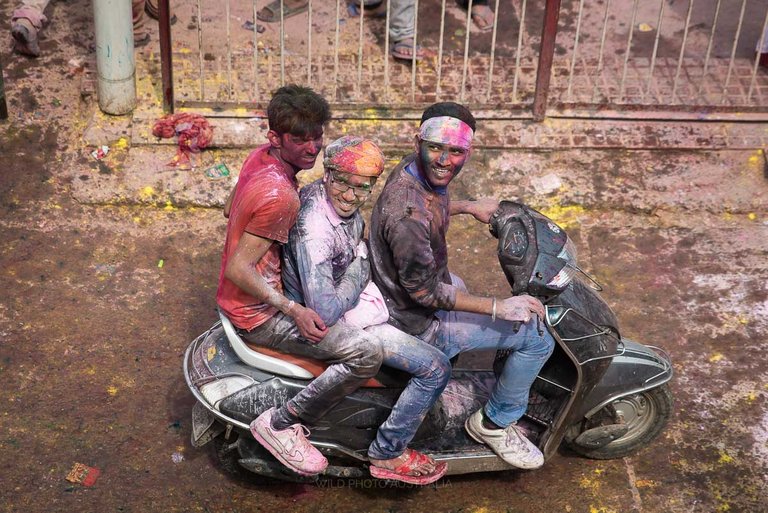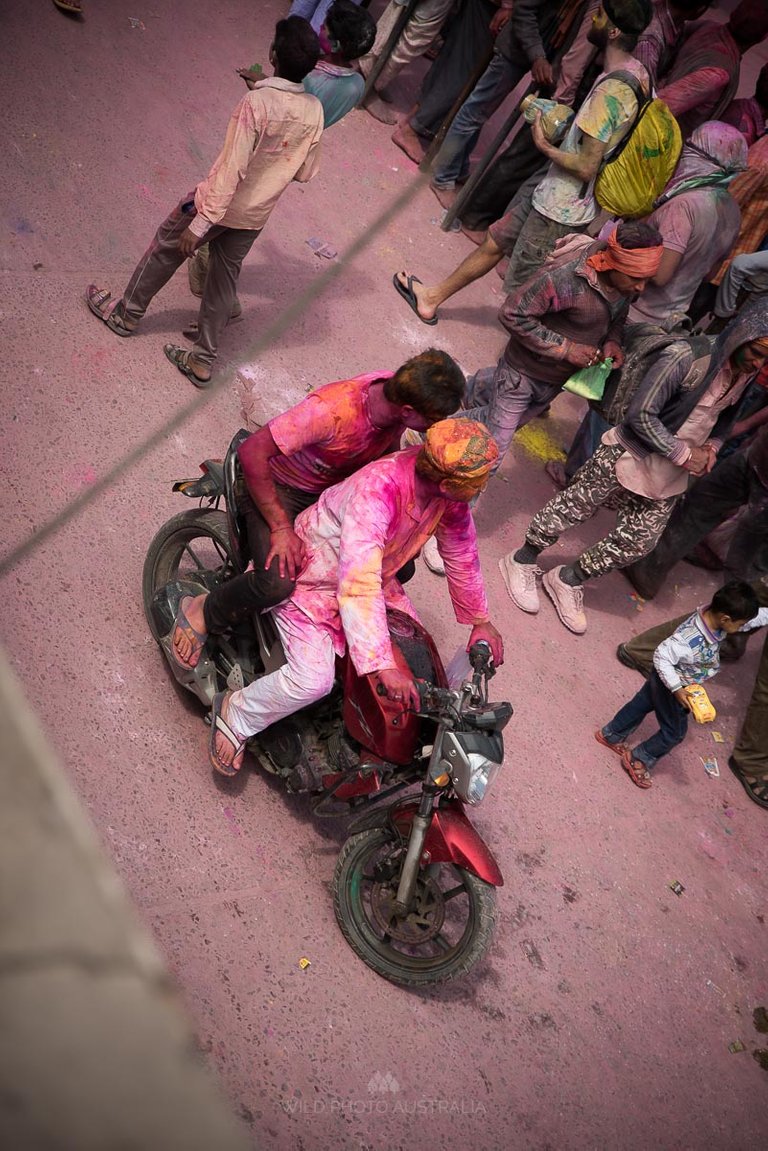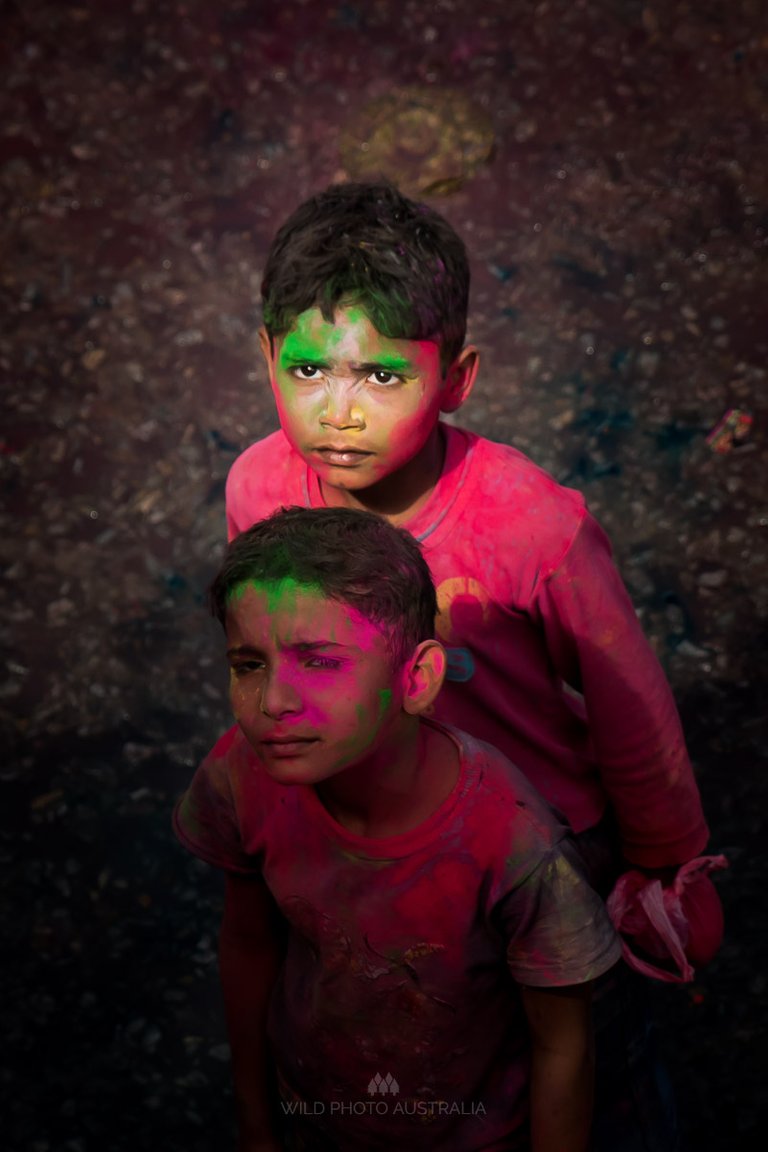 On leaving I got the kids to pose for some photos in front of a striking yellow wall.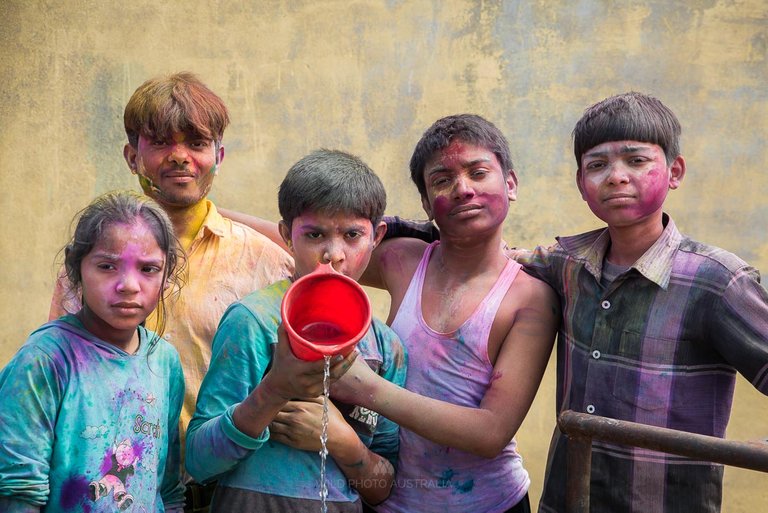 And this is where I got the shot that this post is in honour of.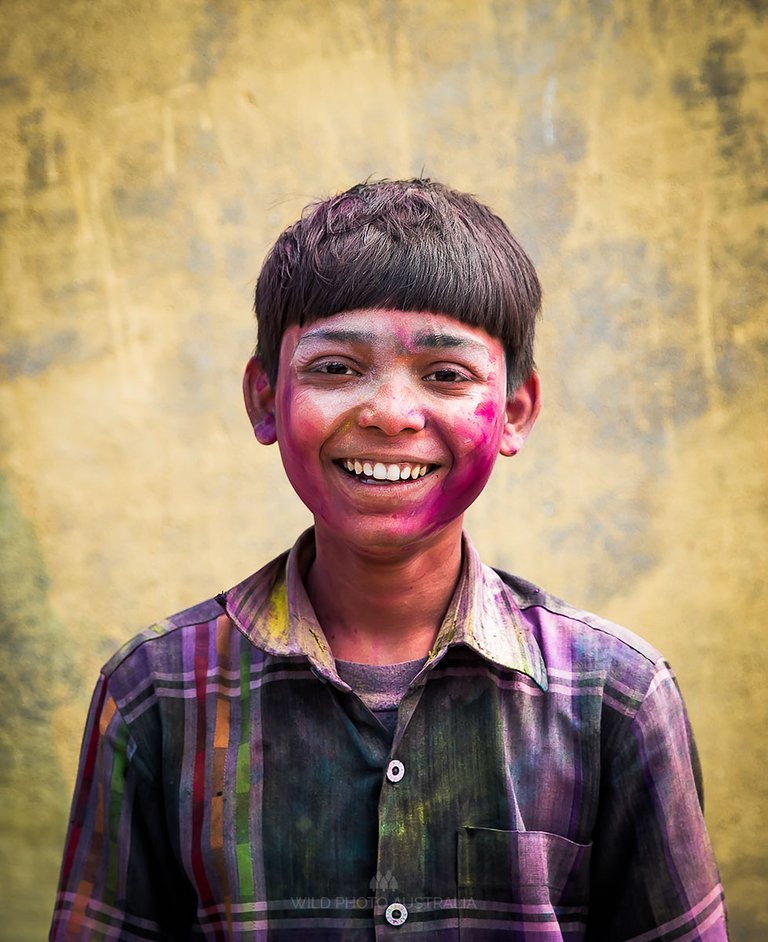 And before leaving, the young fellow wanted to take a picture of me. Nothing tests the nerves more than letting a small kid hold $4000 worth of camera equipment on a rooftop. :)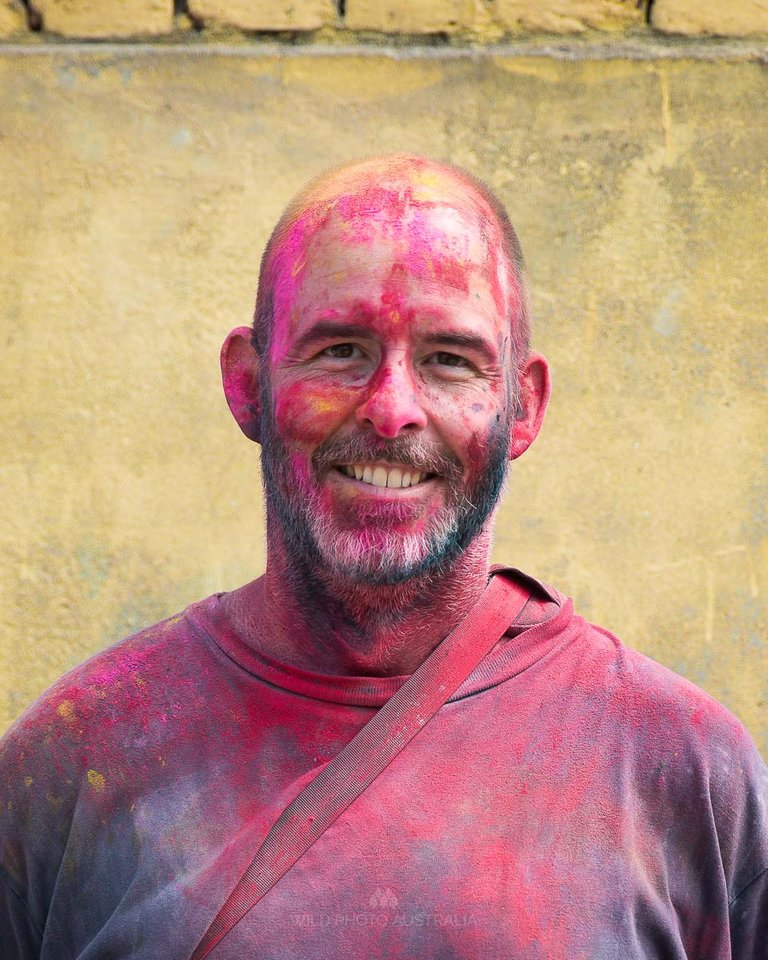 On leaving the town, there were a couple of more shots. A tired kid... who could blame him with all that excitement? And the ubiquitous Indian cow. :)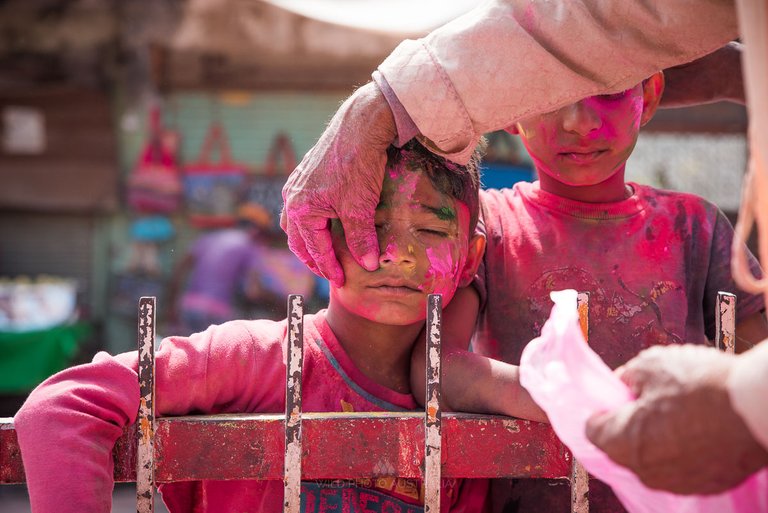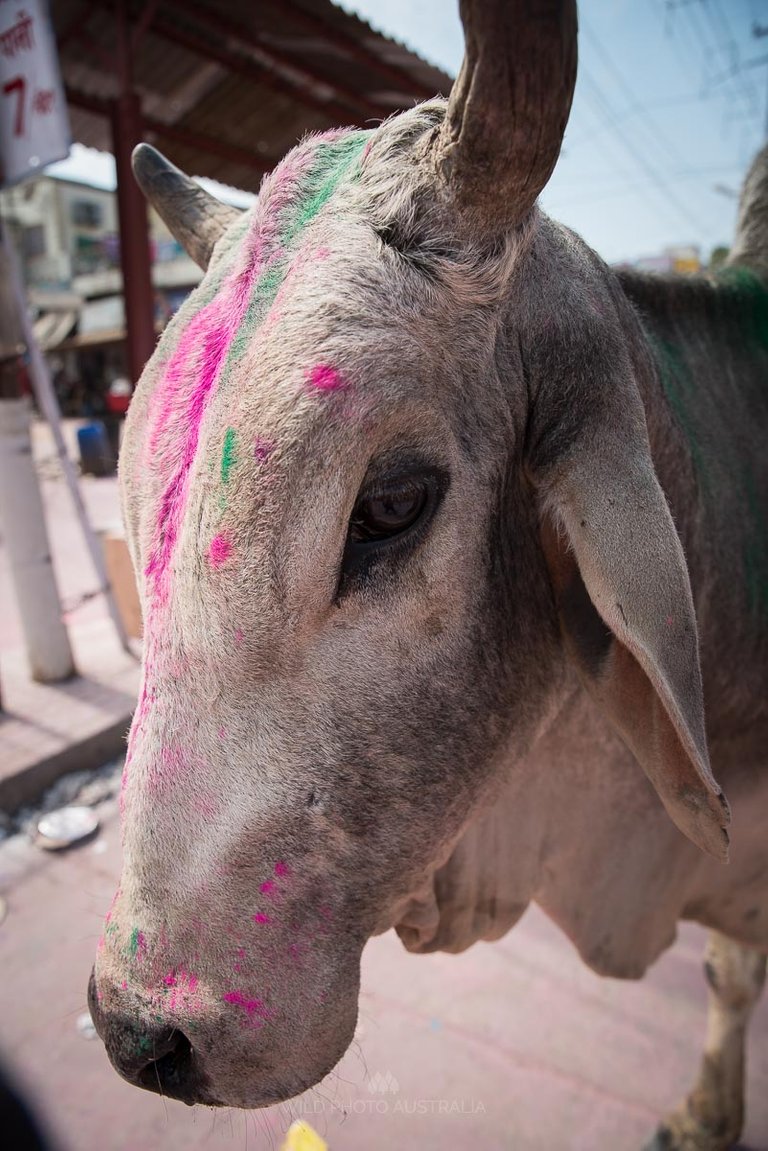 ---
Settings and equipment for the main image:
Camera: Nikon D810
Lens: Tamron 24-70mm f2.8
Focal Length: 65mm
Aperture: f2.8
Post Processing: Lightroom & Photoshop, particularly to boost the colour of the yellow wall