My Wartime Diary. Day 98. I am alive!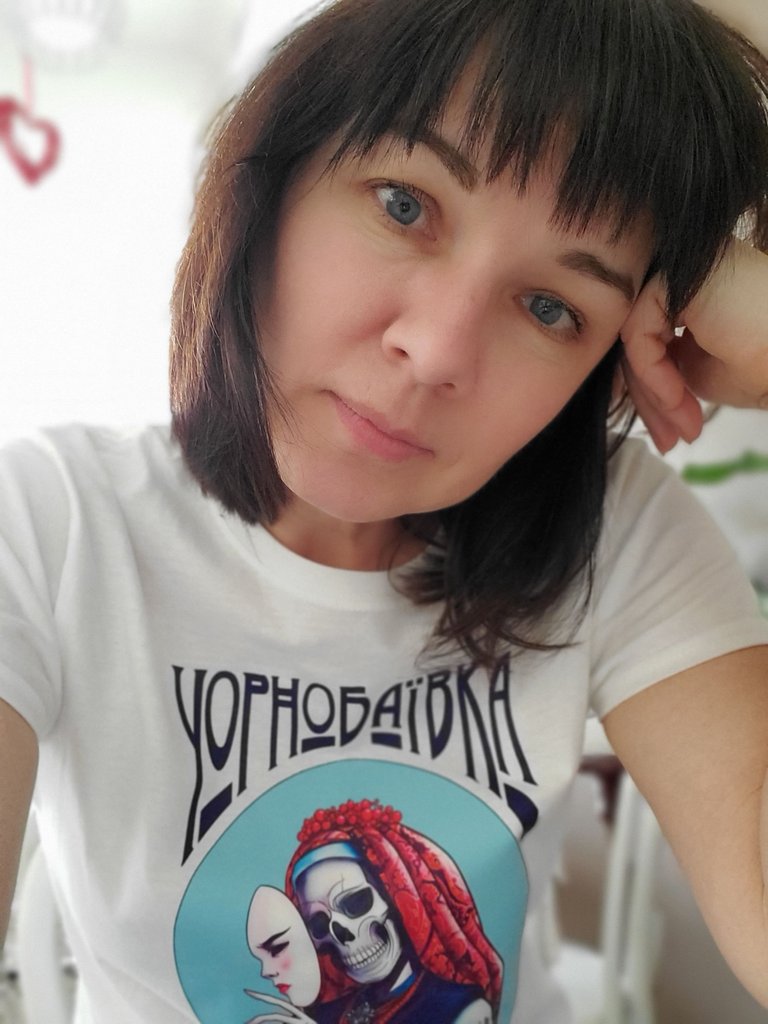 Yes, I'm here and I am alive 😊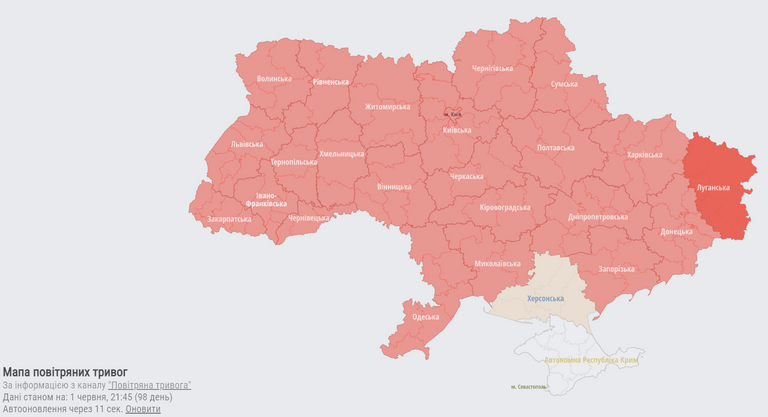 My life is changing, and I am constantly changing. Evolve or die, haha. Once I thought that my life was boring and ordinary. 😏 Right now, as I'm writing, we have air raid all over Ukraine. Yet we hang on, living, working, giving birth to children. Every our single day is one closer to our victory, to freedom and peace.
It seems that I have achieved my goal - learn live here and now. Do not blame myself that I am alive and my home is not damaged or destroyed. Don't procrastinate, waiting for the war to end. This is the only way to endure this marathon.
My next goal is to learn how to care about myself. Sounds trivial, so I'll explain. War teaches that you must first take care of yourself. And this is not selfishness, this is the law of survival. I no longer consider this statement hypocrisy.
This is a difficult task for me. In my family, caring for others has been brought to the level of absolute self-sacrifice, sometimes to the point of absurdity. That's how my grandmothers lived, that's how my mother lives. I can't evaluate myself objectively, but I know that I really, really need this skill, especially now.

Nick's status is still uncertain. The good news is that while he waits, he returns home every night. I no longer feel completely lonely, I feel much better. I don't know what will happen next, so I'm glad about what I have now. He had 4 hours TCCC review (Tactical Combat Casualty Care). The couch was from U.S, a former marine and military medic. Nick was thrilled by that training, he came home very exciting and kept telling me about wounds, vessels, skull injuries, bleeding from a torn limb... 😨 I have always been a very impressionable person with a vivid imagination. As he spoke, I thought with horror about how scary it really is, and that I do not want this knowledge to ever be useful.
As a step towards my new goal, I decided to get professional help for my back. I went to see a doctor at a specialized clinic. They gave me more than I asked for - the hope that I would be able to get rid of the sharp pain in my shoulder that I had gotten used to. The doctor prescribed me 5 types of procedures. It may sound silly, but my first massage was like ... the best, most professional massage of my life. Despite the pain, the masseur seemed to me literally a god.
What hasn't changed is the swing of my mood. When it gets really bad, I bake. My granny taught me that the dough should be started in a good mood and calm. I have the opposite now. Baking gives me peace of mind.
My most recent Challah: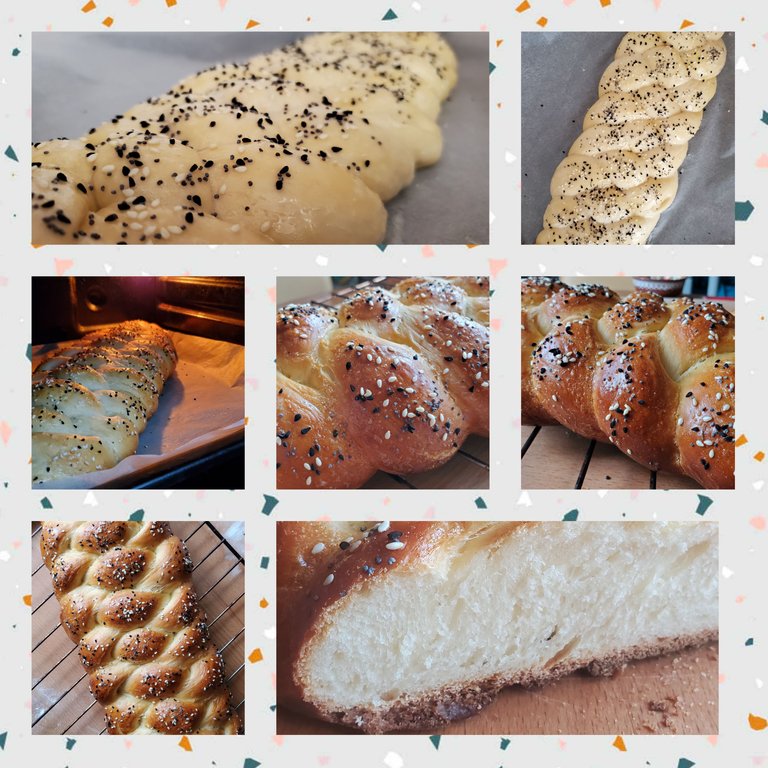 I met my friend on last weekend. She go through all Kyiv to see me, despite a bad weather. And we took a walk around, despite a rain. As we passed my burnt gym, I decided to came closer. Since the beginning of the war, we got used not to approach and not film of photograph damaged object... actually, it's better not don't photo any object, just in case. But this happens 3 months ago, and I dared.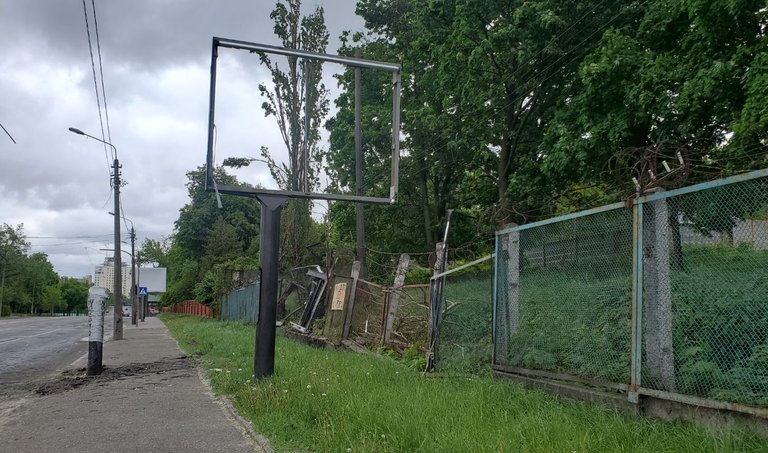 I went here at least 3 times a week. Passed these walls, looked at these windows. Here I was waiting at the crosswalk. And there guys from a simulator shop used to smoke. It hurt so much. Sometimes I cry, pretty often, but this is my way to release my fear...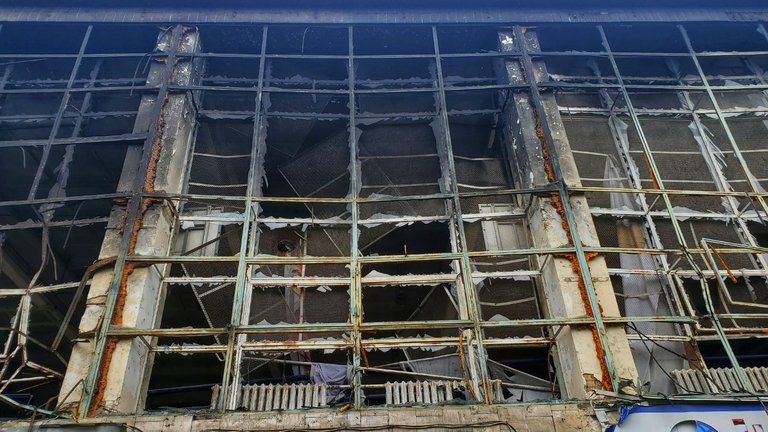 And then I saw an opened door. Could I resist and not go inside? It looked different, more space. Two girls set at the reception desk. I was astonished, just couldn't believe my eyes. I said "What are you doing here??" "Waiting for someone to come". And even though I have no money for gym now, I'm happy to see they survive. 💪💪💪
And this is a new composition arranged by the Kyiv municipal service. We call it "Tractor Troops". I guess you heard these stories. I took these photos while visiting a farmers market. Since the weekly farmers' markets returned, I've been to three different markets. And you know, there are destroyed houses near each market. Although, in general, Kyiv was lucky. Yet. They say that the construction of new fortifications around Kyiv is underway. I wish they may never be needed, but it is better to be ready.
| | |
| --- | --- |

One more thing I'd like to say. On those worst and darkest days, when I kept updating my diary hoping that every update will not be the last that I posted, some kind person sent me ALIVE tokens. When I badly need money for our defenders or particularly for Nick's division, I withdraw my payout rewards and sell tokens, even though their value is very small. But I promised to myself that I'll not sell these ALIVE token, they are a kind of mascot.💛 I've never have mascots, not a fan of them. But this time they matched my circumstances. And see - I am alive. 😊 And our tele tower that I see from my window every day, is standing. I made a collage from the photo that I took on that the most scary day of my life it was hit by russian when missiles (the tower is not visible, it is covered in smoke and flame). The second photo is how it looks now. Acacias grow on this street. Now they are in bloom and I adore this fragrance.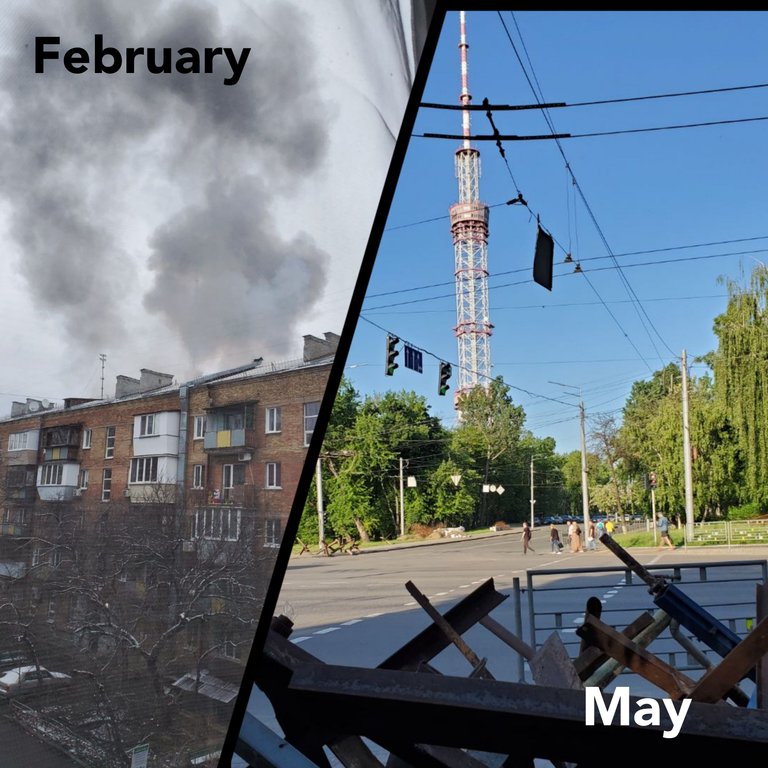 And the last but not least. NFT for Peace tokens. This is a short and quick way how your help can reach people who are in Ukraine and suffered from the war.🙏 This is my board, I am full Cavaliers, hehe. They are not of the highest cost, but I purchased all of them. Are you? 😉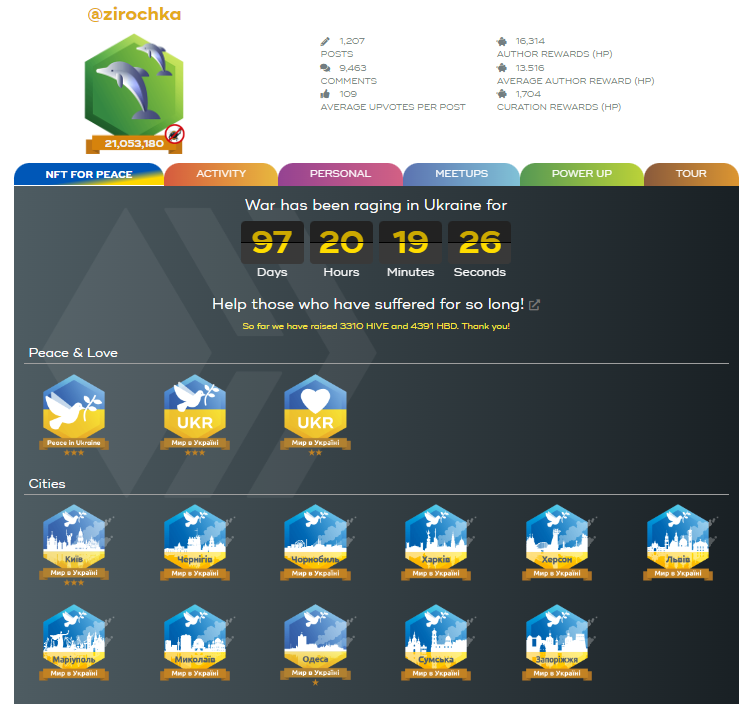 ---
---