Beginner's Tourney # 3 (4) Finished - Results - Raffle - Time For A Silver League?
Hey Guys!
Beginner's Tourney # 3 (4) has concluded! Thank you everyone for participating. Here are the results.
Top 4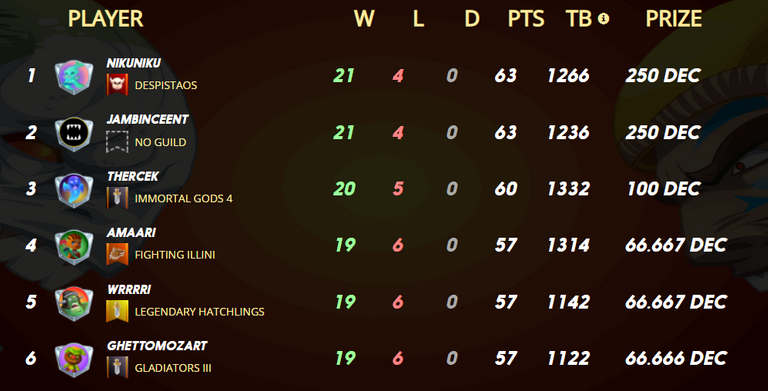 This time we have a peculiar situation in the top 4. Two players sharing 1st and 2nd place and 3 players sharing 4th. Amazing! :D
Congratulations to all winners!

Bonus Prize Winners
These 3 Random participants got Level 2 Uraeus (EPIC)
@shinbuer, @matheusggr, and @eman13088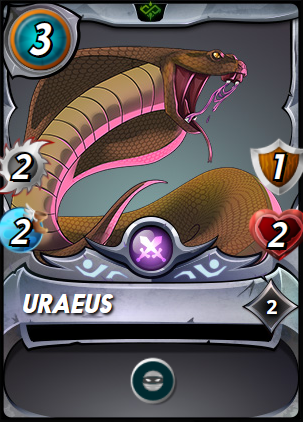 and these 10 Random participants got Level 2 Dhampir Stalker (RARE)
@fluidic-motion, @khehma, @golden-axe, @danrid, @savvyplayer, @rotoria, @bonobogologolo, @black095, @kenchan, and @kaanskryptos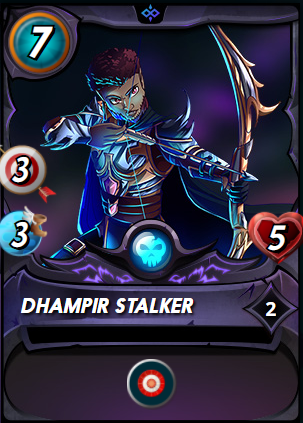 Congratulation to the lucky bonus prize winners!

Beginner's Tourney # 5 Back on Track
Well, now that we finished "repeated" # 3 tourney, we are back in order.
The next tourney is already available for sign-ups, so let's take a quick overview.
Tournament Rules: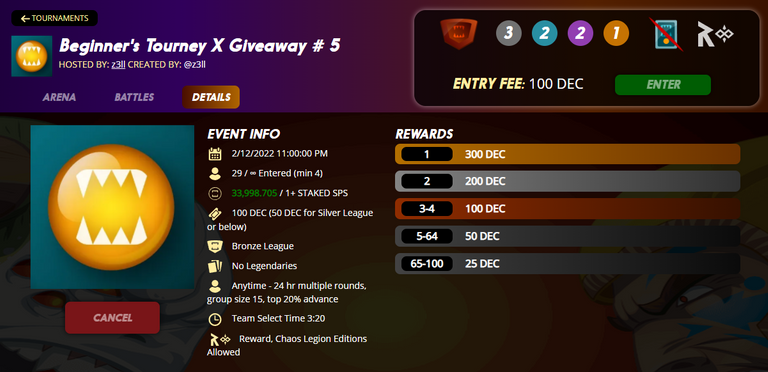 Rewards:
1st Place: 300 DEC
2nd Place: 200 DEC
3rd-4th Place: 100 DEC
5-64 Place: 50 DEC
65-100 Place 25 DEC

Bonus Prizes
Every participant that enters this tournament has an equal chance to win one bonus prize. It doesn't matter how well you perform in the event, you win the whole tournament or place last there is always an equal chance to get the bonus reward.
This time we have level 1 EPICs and level 2 RAREs!
3 Random participants will get: Level 1 Forgotten One (EPIC)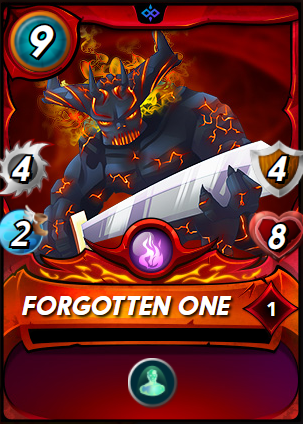 and 10 Random participants will get: Level 2 Life Sapper (RARE)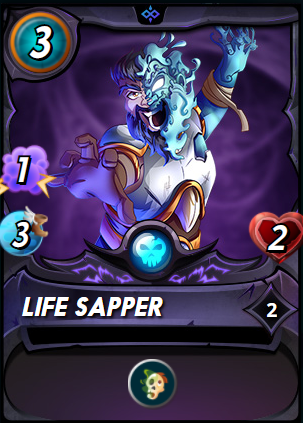 It seems that these tournaments attract a bit larger CP collections on average than I expected. Disregarding accounts above 800k CP the average is always around 85k CP. So I wanted to ask you guys if maybe the Silver league level caps would be more appropriate for you to play in. Or maybe some changes in the format, to allow more cards? For now, everything stays the same, but probably in the future, I'll try running some Silver tournaments just to test it out.
Some info on the Loyalty System is coming in a c couple of days!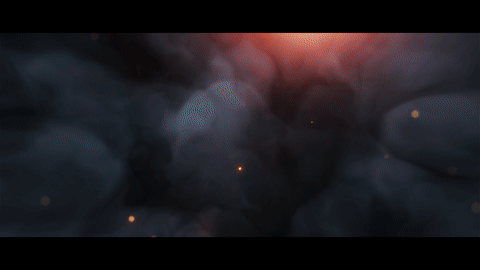 GIF by @splinterlands
To enhance your Splinterlands gameplay and win rate, try out this tool called Splintertool
To find out more about this look at my previous post about this tool.
Beware, the tool will get affected by recent changes in Splinterlands but most of the features will work fine, also more features are coming.
If you don't want to miss these tournaments, join our guild discord, under section ZELLS CORNER AND TOURNEYS, you can follow a channel where I announce all my tourneys. See ya there!
https://discord.gg/HrFeyS5e
Thank you for reading!
Good Luck and Have Fun!
,z3ll
---
---