Every Breath You Take - The Police (Cover) [SPA/ENG]
---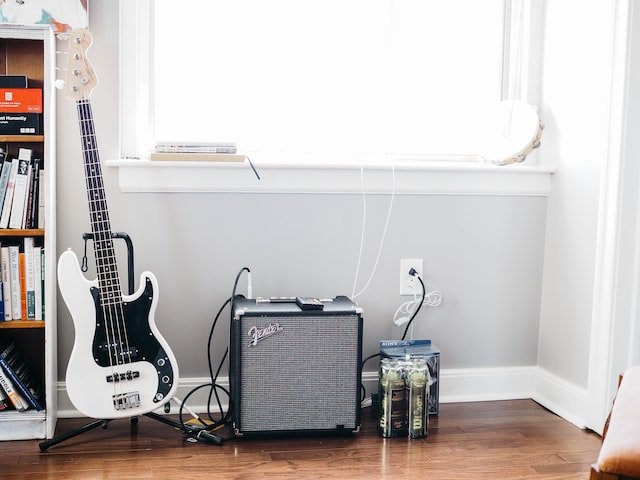 Foto de No Revisions en Unsplash

«Every Breath You Take» es uno de esos clásicos donde la guitarra suena de manera magistral. Es una canción pop rock de la Banda Británica The Police compuesta por Sting inspirado en una difícil situación de su vida personal. Aunque el tema parece tener un contenido romántico, él estaba pasando por un conflicto matrimonial y se inspiró en lo tóxico que era la relación. Hoy les interpreto este tema con la trompeta. La grabé minutos antes de ir a la Iglesia, por eso estaba bien vestido. Y no quería perder la oportunidad de grabar algo bonito para ustedes.
«Every Breath You Take» is one of those classics where the guitar sounds masterful. It is a pop rock song by the British band The Police composed by Sting inspired by a difficult situation in his personal life. Although the topic seems to have romantic content, he was going through marital conflict and was inspired by how toxic the relationship was. Today I interpret this theme with the trumpet. He recorded it minutes before church, so he was well dressed. And I didn't want to miss the opportunity to record something nice for you.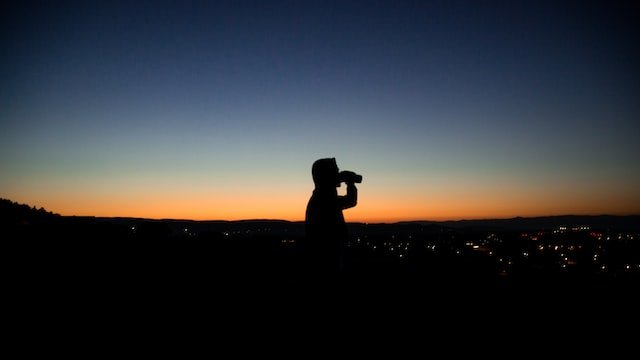 Foto de Adrian Dascal en Unsplash

Considero que todos necesitamos romper con esas rutinas que nos esclavizan y que hacen que nos sintamos atrapados y asfixiados. La música nos ofrece una salida, sentimos que nos transportamos a un lugar diferente y es un bálsamo que cura nuestras heridas. Creo que recuerdo más las canciones que he escuchaba cuando iba a la Universidad, que la rutina diaria de subirme al autobús. Por dos años tuve una rutina increíble que forjó mi carácter, me levantaba a las 6 de la mañana, luego hacía ejercicios por 30 minutos, y luego de realizar el desayuno, tenía dos horas de estudio diario. Aunque es un buen hábito, hay maneras diversas de hacer las cosas. Lo increíble de los seres humanos es que podemos poner el ritmo y la tonalidad que deseamos en nuestra vida. Cada uno de nosotros es el amo de su destino y tiene el control remoto para reír, cantar, bailar, pintar o expresarse como lo desee. Si sientes que tu vida es lo mismo siempre, reflexiona acerca de lo que estás haciendo y trata de hacer las cosas diferentes. La vida es multipropósito, escucha música, respira y haz cosas diferentes.
I believe that we all need to break with those routines that enslave us and make us feel trapped and suffocated. Music offers us an outlet, we feel that we are transported to a different place and it is a balm that heals our wounds. I think I remember more the songs I listened to when I went to college than the daily routine of getting on the bus. For two years I had an incredible routine that forged my character, I got up at 6 in the morning, then I did exercises for 30 minutes, and after having breakfast, I had two hours of daily study. Although it is a good habit, there are different ways to do things. The incredible thing about human beings is that we can put the rhythm and tonality that we want in our lives. Each of us is the master of his destiny and has the remote control to laugh, sing, dance, paint or express himself as he wishes. If you feel that your life is always the same, reflect on what you are doing and try to do things differently. Life is multipurpose, listening to music, breathing, and doing different things.
---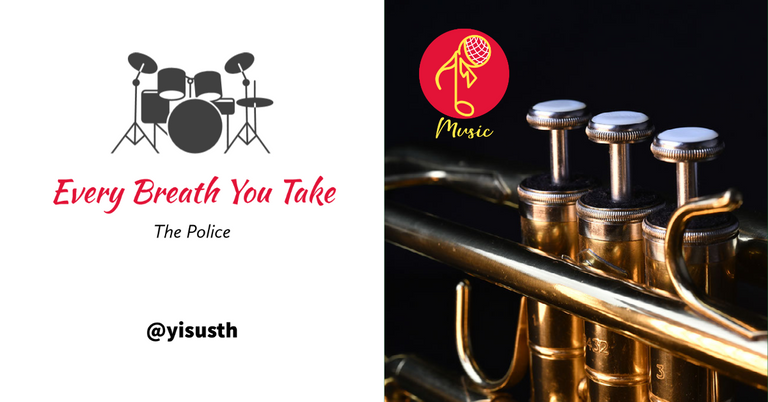 ---
Every breath you take
And every move you make
Every bond you break
Every step you take
I'll be watching you
Every single day
And every word you say
Every game you play
Every night you stay
I'll be watching you
Oh, can't you see
You belong to me?
How my poor heart aches
With every step you take?
Every move you make
And every vow you break
Every smile you fake
Every claim you stake
I'll be watching you
Since you've gone, I've been lost without a trace
I dream at night, I can only see your face
I look around, but it's you I can't replace
I feel so cold, and I long for your embrace
I keep crying, baby, baby, please
Oh, can't you see
You belong to me?
How my poor heart aches
With every step you take?
Every move you make
And every vow you break
Every smile you fake
Every claim you stake
I'll be watching you
Every move you make
Every step you take
I'll be watching you
I'll be watching you
(Every breath you take)
(Every move you make)
(Every bond you break)
(Every step you take) I'll be watching you
I'll be watching you
I'll be watching you
whoo, hoo
(Every game you play)
(Every night you stay) I'll be watching you
I'll be watching you
I'll be watching you
I'll be watching you
(Every single day)
(Every word you say)
(Every game you play)
(Every night you stay) I'll be watching you
---

---
---